July sees San Francisco's tourist season get into full swing, with schools on vacation planet-wide and the city's fine weather and funky festivals drawing in the crowds from here, there and everywhere. It's peak season and therefore the priciest time of year to visit, but a trip to San Francisco in July still has much to recommend it.
Visiting San Francisco in July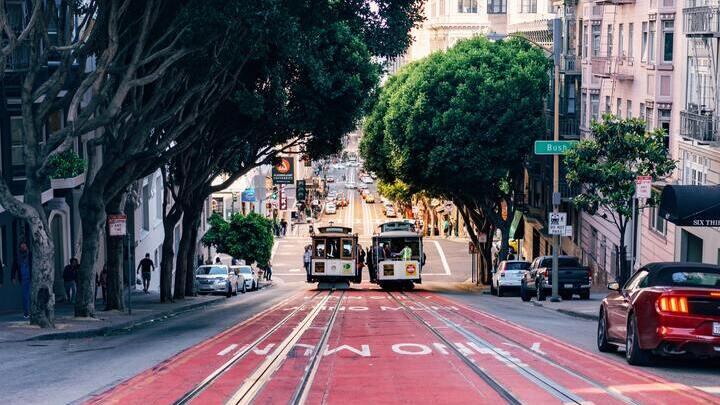 Average Temperature: 54–66°F • Average Rainfall: 0 days/mth • Average Sunshine: 10 hours/day
Umbrellaphobes, rejoice! July is one of San Francisco's driest months with an average of, um, zero days' rainfall, meaning the chances of being poked in the eye by an unruly golf umbrella or – worse still – looking on helplessly as the cable car pulls away with your precious bumbershoot still on board, are close to non-existent.
What you can expect is mild weather with plenty of sunshine, tempered by occasional fresh sea winds and a healthy dose of the Bay area's famous fogs. It's why the locals often refer to this time of year as 'no sky July'. But don't let that put you off! Sure, San Francisco may not be the place to get that perfect California summer tan, but those all-enveloping mists have their own curious charm, and the city's great parks and museums, abundance of July festivals and all-round party atmosphere more than make up for any minor weather-related downsides.
Top tip: the Golden City is deep into tourist season in July, so make sure to book your hotels and Airbnb accommodation well in advance to secure the best rates possible.
Things to do in July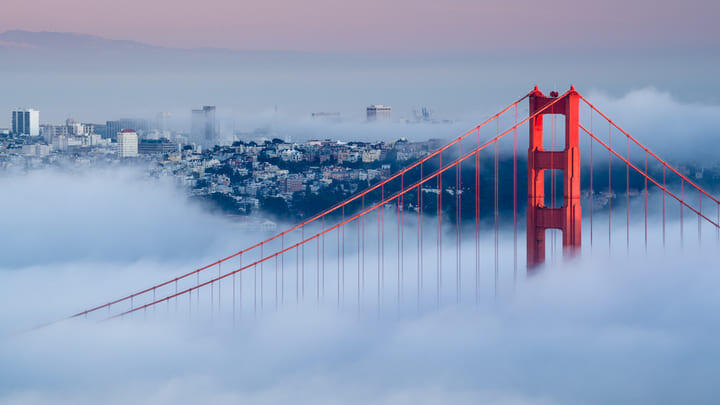 No trip to San Francisco at any time of year would be complete without setting foot on the world's most photographed bridge. It's worth doing this two ways in July. First: choose a clear day to take a walk the Golden Gate's entire length, starting in the Presidio and finishing with lunch in downtown Sausalito. As you stroll across this rust-red icon (the bridge's official color is actually 'international orange', fact fans) you'll enjoy sweeping views of the Bay and the rolling waves of the vast Pacific, meaning ace selfie opportunities galore.
For a truly otherworldly experience, keep an eye on local forecasts and pay the bridge a second visit when it's shrouded in dense fog. You won't be able to see much, but ghostly close-up snaps of the bridge's soaring towers will make you the envy of all your friends. Pro-tip: you can also simulate this experience in the interactive Fog Bridge exhibit at the Exploratorium, a fantastic museum of arts and sciences on the Embarcadero.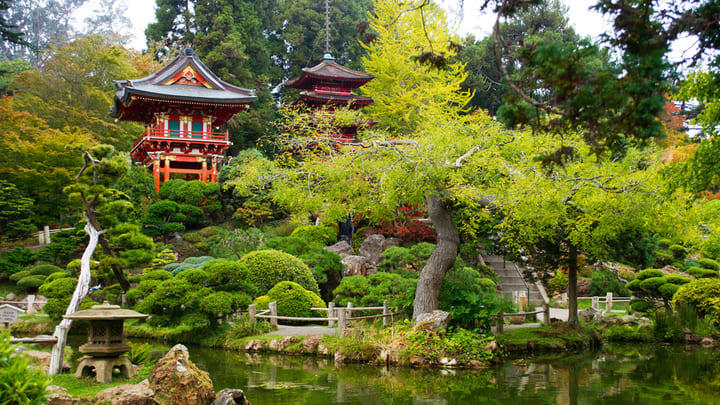 The bridge's big green namesake, Golden Gate Park, lies a few miles south, sprawling west from the Haight-Ashbury neighborhood to the sands of Ocean Beach, itself a lovely spot for sunbathing (when not foggy) and surfing – professionals only though, please; the riptides here are notoriously dangerous. Back in the park, there are plenty of activities to keep you occupied for an entire July day. Visit the Japanese Tea Garden for a gentle stroll along paths that meander past koi ponds, bonsai groves and impressive bronze statues. Look out for the impressive five-tiered pagoda and pause for a refreshing jasmine tea and a moment of zen in the pavilion.
Golden Gate Park is also home to two of San Francisco's finest museums. The vast California Academy of the Sciences is home to a huge natural history museum, an aquarium, a rainforest and a planetarium, while the de Young Museum showcases fine art from the US and beyond, all housed in a striking copper-clad building with a 144-foot observation tower boating 360-degree views of the park, as well as downtown San Francisco, the Bay and the Marin headlands.
What's on in July?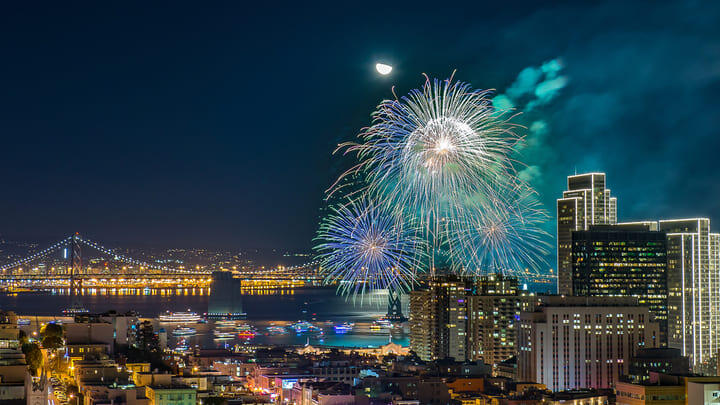 Fourth of July Fireworks
July is a great time to visit San Francisco if you're into fireworks, great live music and… running. Sounds like a strange combination, but hear us out. First up, those fireworks. Fourth of July is cause for celebration across the States, and San Francisco is no exception. The city puts on two major displays in Fisherman's Wharf, with the event at Pier 39 being the biggest and best. There's live music along the waterfront until, at the appointed hour, the spectacular display commences, with hundreds of colorful fireworks set off from a series of barges in the Bay. This event is free, so don't miss it!
Fillmore Jazz Festival
One of the biggest free jazz festivals on the west coast, the Fillmore Jazz Festival showcases local and international talent on two main outdoor stages. There's great street food too, as well as smaller live music events in and around Fillmore's legendary clubs and theaters. This part of town is synonymous with great jazz music – in its heyday it attracted acts of near-mythical status including John Coltrane, Miles Davis, Billie Holiday and Charlie Parker – so you just know the acts performing at this festival are going to be outstanding. And, like the best jazz, the shows are completely free.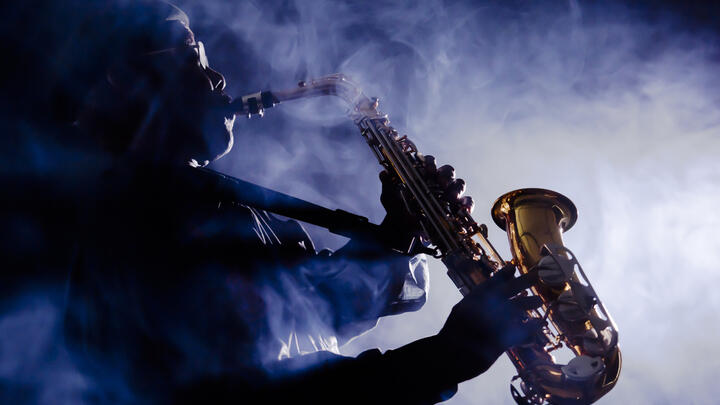 Catch a Baseball Game
July is a great time to catch the San Francisco Giants in action at the Oracle Park stadium in SoMa, with the Major League Baseball season in full swing. Catch them against the New York Yankees, Chicago White Sox, Pittsburgh Pirates and, if you're lucky, their arch rivals the Los Angeles Dodgers. And, if bats and balls don't float your boat, perhaps a bit of opera will: the stadium also hosts live simulcasts of performances from the famous War Memorial Opera House, throughout summer.
The San Francisco Marathon
You'll need to apply well in advance if you want to take part in this one but, if you're a runner, it's a great way to see many of the city's attractions at sunrise while getting some extra miles in. The race starts and ends at the Embarcadero, taking in many of the city's big attractions, including Fisherman's Wharf, Coit Tower, the Presidio and the mural-filled Mission district. It even crosses the Golden Gate Bridge (hence the early start to allow the bridge to reopen to regular pedestrians by 9AM). You can also take it down a notch by entering the half marathon or 5 and 10k events, while braver souls limber up for the challenging ultra-marathon: double the distance at a thigh-numbing 52.4 miles. Phew!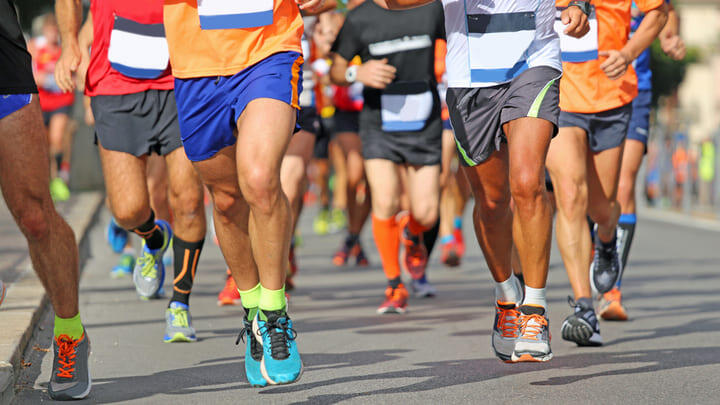 Save on attractions

in San Francisco

 
Save on admission to San Francisco attractions with Go City. Check out @GoCity on Instagram and Facebook for the latest top tips and attraction info.