Fall is one of San Francisco's most alluring seasons. As the summer fogs abate, September promises clear skies and balmy temperatures ahead of the trees commencing their spectacular annual display of gold, copper and rust-red colors in October and November. Read on to find out why you should visit San Francisco in September.
Visiting San Francisco in September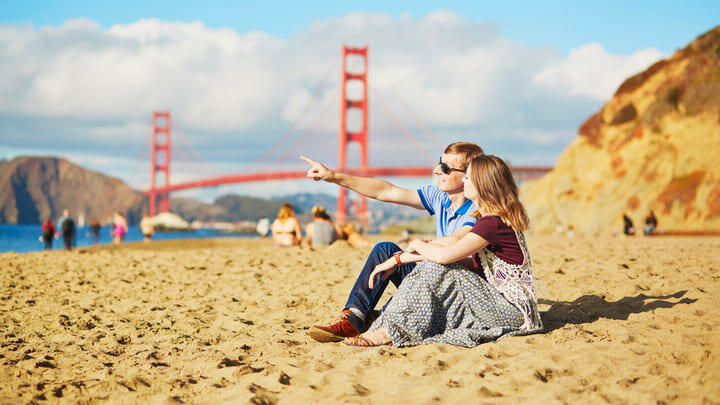 Average Temperature: 55–69°F • Average Rainfall: 2 days/mth • Average Sunshine: 9 hours/day
If San Francisco summers are known for their fogs, then September is a breath of fresh air. It's now that San Franciscans put 'Fogust' firmly behind them and hit the beach, taking advantage of the warm, sunny conditions and azure skies to top up those California tans.
Unusually, San Francisco's fall months are often warmer than summer, with temperatures tending to peak in the high 60s and low 70s in September. It's a fine time to visit, but not just on account of the pleasant weather. With tourist season done and dusted the crowds, like the fog, have withdrawn and hotel prices have begun to ease. There are some fine festivals and events too, especially around Labor Day Weekend at the beginning of the month.
Top tip: don't be fooled by the balmy days – you'll still want to layer up for evenings out. Think jeans and light sweaters for al fresco cocktails, and a jacket if it's breezy.
Things to do in September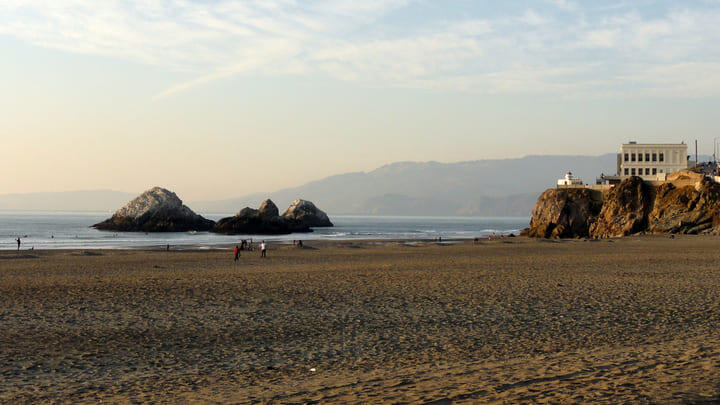 If you're going to hit the beach in San Francisco, do it in September. Sure, those waters are no good for swimming due to the dangerous riptides and bone-chilling temperatures. But, if the sound of crashing surf sets your heart soaring, and you're into Insta-perfect coastal vistas, the city's beaches are great places to while away a few hours. Head to Ocean Beach for the city's longest stretch of wild, rugged beach, where fine golden sands, rolling waves and rocky outcrops are the order of the day. 
Nearby Baker Beach is a fine spot for sunny strolls accompanied by what are arguably the best beach views in town. Flanked by cypress trees, native wildflowers and Mediterranean shrubs, it's located on the edge of the Presidio with close-up views of the Golden Gate Bridge and Marin Headlands beyond.
If you do fancy a dip on a hot day, make for the Aquatic Park cove in the Maritime National Historical Park – its calm clear waters are well protected and safe for swimming, and you'll enjoy front-row seats for views of the historic ships docked over at Hyde Street Pier.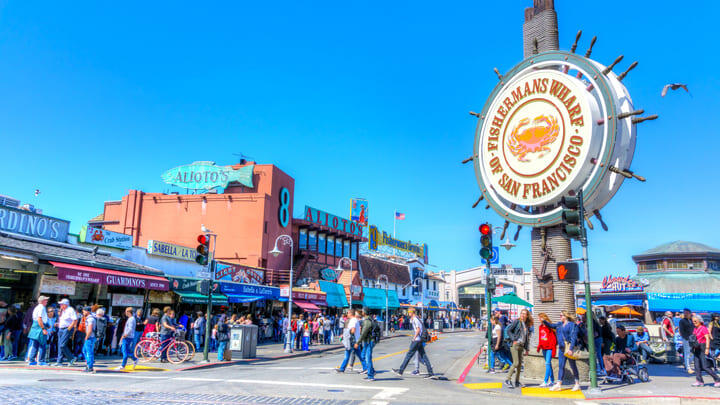 Sticking with the seaside theme (it is ice cream weather, after all!), Fisherman's Wharf stretches along much of San Francisco's northern waterfront and offers a cornucopia of activities, including a host of old-fashioned seaside entertainments. Here's where you'll find major attractions like the USS Pampanito WWII submarine, the Madame Tussauds Wax Museum and the aforementioned restored sailing ships at Hyde Street Pier.
It's also home to Pier 39, one of San Francisco's must-visit attractions. Say hey to the resident sea lion colony then head to the Aquarium of the Bay, where another 20,000 sea critters (give or take) await you. The pier also boasts dozens of cafes and restaurants alongside thrill rides, VR experiences, old-school gaming arcades and even a carousel! 
Don't miss the Musée Mécanique, an absolute labor of love that's chock-full of arcade games, automata and other weird and wonderful devices of yore. Play classic pinball machines, find out where you rank on the kiss-o-meter (from amateurish to hot stuff), and try not to have nightmares after coming face to face with Laffing Sal, a cackling six-foot automaton with a missing tooth.
After all that excitement, hop on a Bay cruise or head over to Alcatraz Island for a tour of its infamous penitentiary.
What's on in September?
Sausalito Art Festival
Labor Day can mean only one thing: the Sausalito Art Festival. If you needed an excuse to make the epic 30-minute walk across the Golden Gate Bridge, this is a good one. Once in charming Sausalito, you can browse some of the country's finest contemporary art as well as enjoying fine wine, craft beer, gourmet food galore and lashings of live music and street entertainment. It's one of the oldest and most prestigious open-air art festivals in the States and well worth the trip. Top tip: take the ferry back across the Bay to save your legs on the return journey!
Ghirardelli Square Chocolate Festival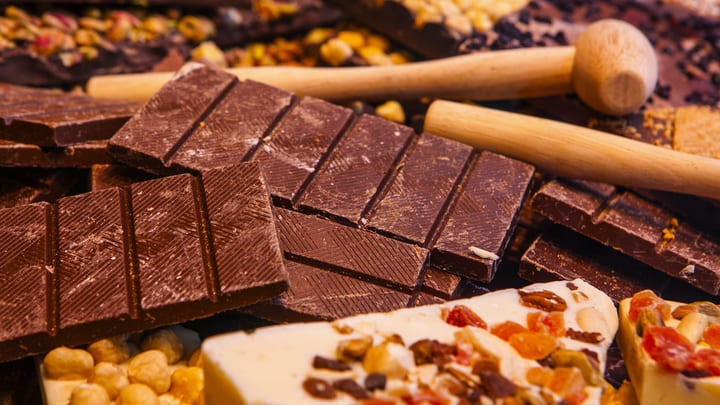 San Francisco's most legendary purveyors of the sweet stuff, Ghirardelli, hosts an annual chocolate festival in September. The two-day event features enough chocolate-based entertainment to turn Willy Wonka green with envy, from chef demonstrations to those all-important chocolate-tasting sessions. There's even an ice cream eating contest, in which participants compete to see who can guzzle down one of Ghirardelli's 'Earthquake' sundaes in the fastest time. With one small catch: they're not allowed to use their hands. In short: it's gooey, messy, chocolatey heaven.
San Francisco Fringe Festival
Organized by San Francisco's EXIT Theatre group, the SF Fringe showcases (mostly) local talent across a few intimate downtown venues through September. Acts are selected by lottery, with those voted as best of the bunch going on to do encore performances at the end of the festival.
Live Outdoor Entertainment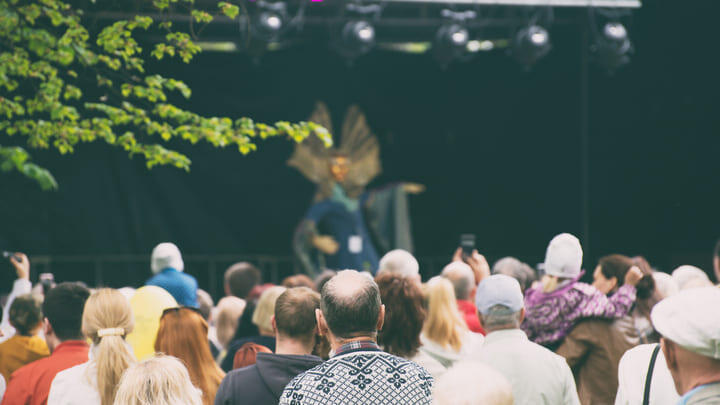 San Francisco's balmy September temperatures lend themselves well to lots of time spent outdoors. Handily, this is also the time of year to catch live shows in the city's great parks, many of them absolutely free. Comedy Day is exactly what it sounds like: an afternoon of gratis chuckles in Golden Gate Park, courtesy of the city's finest funnymen and women. Also in Golden Gate Park, the SF Opera traditionally kicks off its fall season with a free performance while, over in McLaren Park, the SF Shakespeare Festival performs one of the bard's best-loved works, with a different play showcased each year.
Save on attractions

in San Francisco

 
Save on admission to San Francisco attractions with Go City. Check out @GoCity on Instagram and Facebook for the latest top tips and attraction info.