If you're spending Memorial Day Weekend in San Francisco and looking for some fun things to do then read on... There are many wonderful fun and festive activities to enjoy this holiday weekend, perfect for all the family. For San Francisco Memorial Day Weekend 2020 ideas, check out some of these local activities and fun things do in San Francisco in May, including…
Visit the SFMOMA
Hop On Hop Off Sightseeing Tour
Enjoy all the happenings at Fisherman's Wharf
Cruise under the Golden Gate Bridge
Explore the scene at Union Square
and more...
Save on Attraction Admission
Regular admission to a number of these attractions are included on the Go San Francisco pass. Choose as you go from dozens of San Francisco attractions & activities and save up to 60% off combined admission vs paying at the gate. See all available passes and San Francisco attractions – learn more. Please note, some of these special May and Memorial Day weekend events may be separately ticketed and not included on the Go San Francisco pass.
Fisherman's Wharf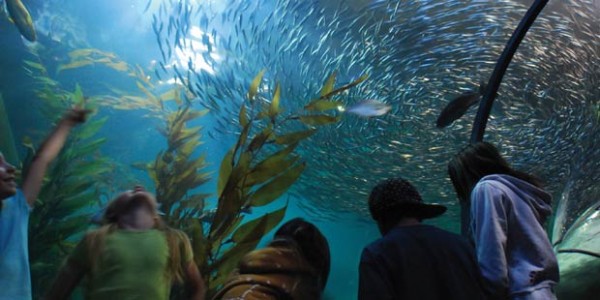 One of the most prominent neighborhoods of the city on any tourist itinerary, Fisherman's Wharf is a delightful region of San Francisco with tons of great attractions. Here are a few of our favorites.
If you're an animal lover, be sure to stop by the Aquarium of the Bay to scope out its fascinating inhabitants.
Looking for a scare? The San Francisco Dungeon is a fun and exciting attraction the kids love (tip: it's best for older children).
For the celebrity lovers out there, Madame Tussauds San Francisco is a sure bet.
Checkout our post on things to do at Fisherman's Wharf for some more fun ideas. Getting In: Aquarium of the Bay tickets, San Francisco Dungeon tickets, and Madame Tussauds San Francisco tickets are all included with the Go San Francisco pass.
The SFMOMA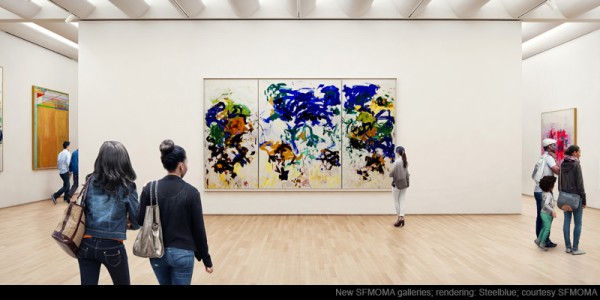 Art lovers should consider this a must-visit San Francisco destination this Memorial Day Weekend. Reopened in 2016 after a massive, multi-year renovation, the SFMOMA (San Francisco Museum of Modern Art) is an astonishing architectural marvel filled to the brim with phenomenal modern and contemporary art. The Doris and Donald Fisher Collection comprises the heart of their collections and is filled with some of the best examples of contemporary art in the world, from Calder to Klee and beyond. It's beautiful outside and in and is well worth a few hours of your time. Getting In: SFMOMA tickets are included with the Go San Francisco pass.
Hop On Hop Off Sightseeing Tour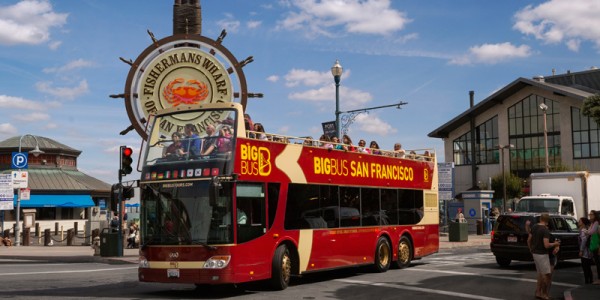 If you're in town just for the holiday weekend and haven't had much chance to explore the city, then why not check out an informative San Francisco sightseeing bus tour? Hop-on hop-off options are great choices for those who prefer flexibility in their sightseeing tour schedule and are fun to boot! Choose to stay on the entire loop and you'll get a great overview of the city's major neighborhoods and top attractions. Getting In: Hop On Hop Off Big Bus San Francisco tickets are included with the Go San Francisco pass.
California Academy of Sciences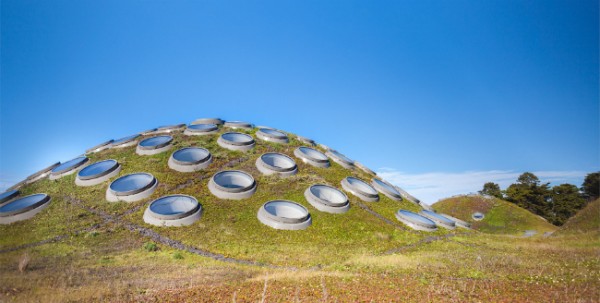 One of San Francisco's most popular attractions, a visit to the California Academy of Sciences is pretty much a must visit during your long weekend trip for any family. It's a wonderful destination for kids and adults alike, offering a combination of diverse attractions: an all-digital planetarium, a four-story rainforest, a natural history museum, and an aquarium. Put it all under one impressive green roof and you've got an amazing place! Getting In: California Academy of Sciences tickets are included with the Go San Francisco pass.
Enjoy the Public Parks & Green Spaces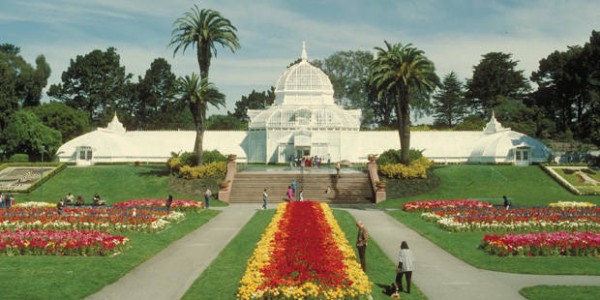 Don't forget to enjoy the great outdoors! San Francisco is just starting to have some more temperate weather this time of year, so take advantage of the rising temperatures to explore the fantastic green spaces and public parks. Golden Gate Park and the Presidio are the perfect places for picnics, games of Frisbee and more. If you want to ensure that you'll be able to enjoy the lush bloom of spring, visit the Conservatory of Flowers! While you're there, you'll also find a number of museums you could pop into, should the weather grey over, like the stellar de Young Museum and the enchanting Legion of Honor. Getting In: de Young Museum tickets and Legion of Honor tickets are included with the Go San Francisco pass.
Take a Cruise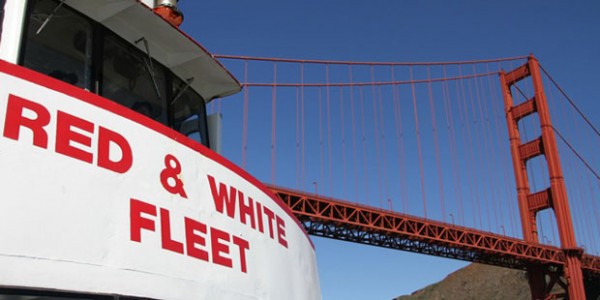 Want to be outdoors but prefer to venture off shore? There are tons of cruises and boat tours departing from Fisherman's Wharf and the surrounding piers, so you have plenty of options to choose from. For one, check out a great cruise like the Golden Gate Bay Cruise for a perfect afternoon of relaxing and informative fun. You'll get to sail out into one of the most famous bodies of water in the US and enjoy amazing views. For another fun perspective, the Bridge 2 Bridge Cruise will escort you under both the Golden Gate Bridge and the Bay Bridge. Getting In: Golden Gate Bay Cruise tickets and Bridge 2 Bridge Cruise tickets are both included with the Go San Francisco pass.
San Francisco's Memorial Day Ceremony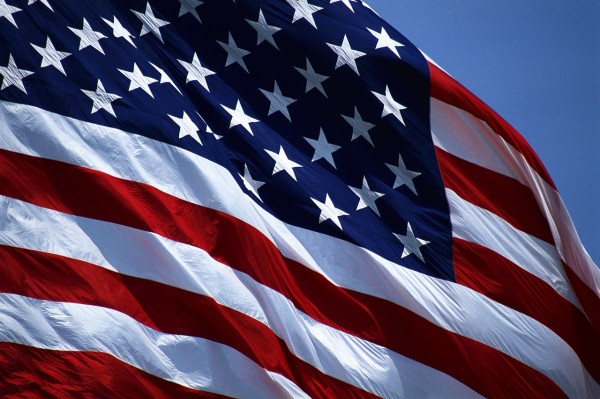 If you're most interested in celebrating the patriotic spirit of Memorial Day, you'll want to check out San Francisco's Memorial Day Ceremony at the National Cemetery in the Presidio. Designed to honor Bay Area veterans, this ceremony is largest event of its kind in the area and features a 21-Gun Salute by the U.S. Army's Pacific Division 75th Training Command and multiple veterans' organizations.
Carnaval Celebration in the Mission District
Enjoy the parade-like atmosphere? Check out the Mission District's Carnaval Celebration, a joyful and festive event that brings families from around the region every year. A two-day Memorial Day event (May 23 -24, 2020) featuring a bustling festival and a grand, marvelous parade, this long-standing tradition is a celebration of San Francisco's cultural heritage and artistic sensibility. Getting In: Carnaval Celebration is separately ticketed and is not included with the Go San Francisco pass.
Wine Country Excursions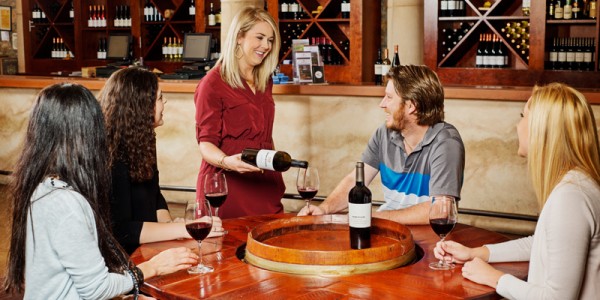 Take advantage of this beautiful weather and spend as much time outside as possible. While San Fran isn't typically going to be super warm at the beginning of summer, it is a delightful time to explore wine country. Take a bus tour from Fisherman's Wharf and that embarks on a full day wine country tour. There, you can sip and sample to your heart's content! Getting In: Wine Country Tours are separately ticketed and are not currently included with the Go San Francisco pass.
Yerba Buena Gardens Festival
If you want to enjoy some music for less, check out the Yerba Buena Gardens Festival. Yerba Buena Gardens is a unique part of San Francisco; featuring music, dance and theater this festival reflects the culture and artistry of San Francisco. Although the festival itself goes on all summer, Memorial Day Weekend is the perfect time to enjoy their world-class offerings of classical, jazz, and international music, dance, and theater. Getting In: This Festival is free.
Go Shopping
Of course, Memorial Day Weekend is also about enjoying some quality shopping time with friends. You'll find some of the best deals of the year at both boutique and chain stores, and it's a great time to stock up for summer. Check out the Embarcadero, Union Square, Fillmore Street, and Sacramento Street for some of
the best shopping in San Francisco
.
Remember to Save on Admission
There you go - plenty of fun ideas for things to do in San Francisco in May to help you plan your Memorial Day weekend itinerary. From parades and festivals to picnics and cruises, there's such a great variety of available options that your weekend is bound to be a success. Remember, many of these great ideas are included on the Go San Francisco pass, where you can save up to 60% on combined admission vs paying at the gate. We really hope you consider adding a few of these popular options to your upcoming plans. Enjoy!