San Francisco is infamously expensive to live in, but that doesn't mean you can't visit the city and experience its greatest attractions without breaking the bank! By finding the activities that suit you best and utilizing a Go San Francisco Card, you will get more out of the city while still having time to enjoy a cup of coffee in a picturesque park. Visiting San Francisco on a budget can be easy if you plan and take advantage of the great deals available.
Save on Admission to Tourist Attractions
Admission to many of these
San Francisco tourist attractions
 and are included on the Go San Francisco Card. Go San Francisco Cards give you the flexibility to choose as you go from dozens of top attractions to create a vacation tailored to your family's interests. See all available passes, attractions & prices –
Learn more
. A few of the attractions include:
San Francisco Museum of Modern Art
Aquarium of the Bay
California Academy of Sciences
Bridge 2 Bridge Cruise
And more!
Top Attractions to Visit for a Budget Friendly Trip
San Francisco Museum of Modern Art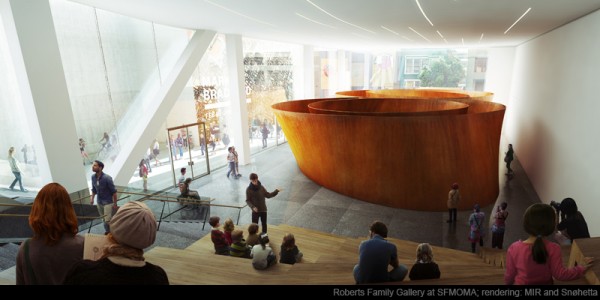 The San Francisco Museum of Modern Art enchants visitors with exceptional displays and unique seasonal exhibitions. Explore the diversity of California's rich artwork and history, and check out the vast collection of modern, post-modern, and pop art on display. With colorful and thought-provoking works of art, the SF MOMA is a great destination for families and visitors of all ages! Getting In: 
San Francisco Museum of Modern Art (SFMOMA) tickets
 are
included
on the Go San Francisco Card.
Aquarium of the Bay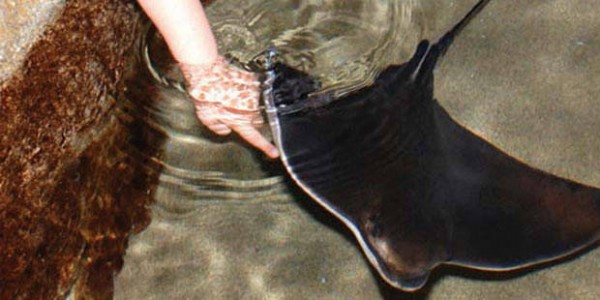 Located right at the beginning of Pier 39, the Aquarium of the Bay is a world-class destination that must be seen to be believed! Step into the shark tunnel where beautiful sharks swim around you in all directions, and then experience the glowing moon jelly fish in a rare exhibit. This aquarium has something for everyone, and its ideal location makes it the perfect stop on your tour! Getting In: 
Aquarium of the Bay tickets
 are
included
on the Go San Francisco Card.
California Academy of Sciences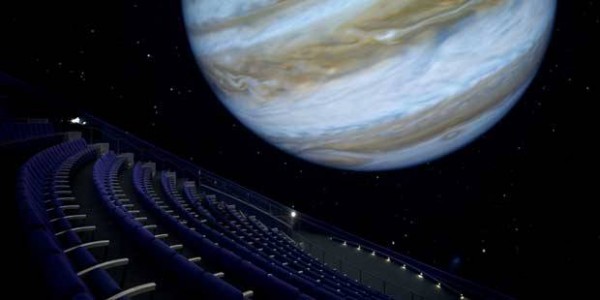 Situated in the historic Golden Gate Park, the California Academy of Sciences is guaranteed to excite all ages! Upon entering the modern building, you're instantly greeted by an ancient T. Rex fossil that is sure to take your breath away. From there, you can explore many attractions including earthquake simulators, butterfly rooms, and the famous albino alligator named Claude. Be sure to see the penguins, and visit one of the daily 3D movies that takes you to outer space and more! Getting In: 
California Academy of Sciences tickets
 are
included
on the Go San Francisco Card.
Bridge 2 Bridge Cruise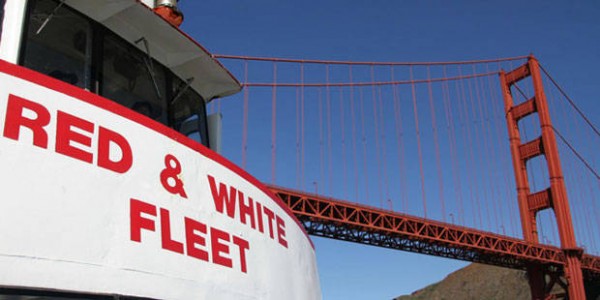 With the Bridge 2 Bridge Cruise, you will get a picturesque view of San Francisco while enjoying the crisp air in a wonderful boat adventure! With the acclaimed audio tour, you will learn everything there is to know about the bridges and cultural history of the bay. Travel underneath the Golden Gate Bridge for an amazing view, and then sail around Alcatraz and the Bay Bridge for a personal tour unlike any other! Getting In: 
Bridge 2 Bridge Cruise tickets
 are
included
on the Go San Francisco Card.
Wine Country Tour
This eight hour bus tour gives you a scenic experience of two great nearby destinations! Hop on the bus at Fisherman's Wharf and then drive along the Golden Gate Bridge en route to Wine Country. You'll head to some of the state's best wineries around Sonoma with included tastings and tours, and then stop in Sausalito to check out the cute historic downtown area. Getting In: 
Wine Country Tour tickets
 are an included attraction option on the Go San Francisco Card Build Your Own Pass.
Fun Options to Visit During Your Trip:
There are plenty of other fun options to choose from in San Francisco, including these activities available on the Go San Francisco Card.
Escape from the Rock
This 90 minute cruise takes you under the Golden Gate Bridge and all around the famous island-prison Alcatraz. The available audio tour gives you unprecedented insight into the notorious prison, and the incredible views along the way make this an escape worth having!
Ripley's Believe it or Not! at Fisherman's Wharf
Make your trip a little weirder with Ripley's Believe it or Not! at Fisherman's Wharf. This odd museum is full of interactive and unique exhibits highlighting strange occurrences from around the world. Shrunken heads, swirling tunnels, and mermaid skeletons are just some of the incredible items on display!
Hop On Hop Off Bus Tour
Enjoy San Francisco at your own pace with the Hop On Hop Off Bus Tour. You'll be able to explore all of the best neighborhoods effortlessly, and when you're ready to move on, simply hop back on the bus to the next destination! Not only will you avoid walking the massively steep hills, you will get incredible views on the way to:
Chinatown which has immense cultural offerings
North Beach which is full of beat-poetry history and wonderful Italian cuisine and architecture
The Ferry Building which is historic in its own right and hosts a wonderful local market
Union Square which is full of shopping and panoramic views
The Financial District which has massive skyscrapers and a great downtown feel
And more!
All-Day Comfort Bike Rental
With Blazing Saddles' unique comfort bikes plus their acclaimed audio self-guided tour, you can explore the best of San Francisco without worries! Take a leisurely bike ride through the historic hippie center of Haight Ashbury, ride alongside colorful Victorian homes, or ride along the piers until you reach the Golden Gate Bridge. You can choose the difficulty level of your route as well making this a perfect addition to anyone's vacation!
AT&T Park Tour
Home of the San Francisco Giants baseball team plus a number of yearly events and major concerts, AT&T Park is truly a local landmark! Take a guided tour of the park and get unprecedented access to the dugout, field, and more while you learn about the park's history and unique features. For example, this is the only US park where players can hit a home run directly into the water!
Free Activities for a Budget Friendly Vacation
These free activities are essential for any San Francisco vacation in any budget. Each one is perfect for the family, and no trip to SF is complete without checking out one of these top spots!
Golden Gate Park
Golden Gate Park is one of the largest urban parks in the US, and it's a staple of local culture while also being a fantastic place to unwind and explore. Check out small ponds, ride a bike through the trees on the curated paths, or head to the Japanese Tea Gardens or flower exhibitions for a tranquil experience.
Fort Point
Fort Point is a historic Civil War era port right beside the Golden Gate Bridge. The location is an ideal starting or ending point for a variety of scenic walks, or you can simply relax along the nearby beach and take in the tremendous bridge views. The building itself is a marvel for history buffs, and guides will be happy to explain the history of the port to excited guests.
Fog Bridge at Piers 15 & 17
The Fog Bridge at Piers 15 & 17 is one of the Exploratorium's most interesting local exhibits. You will experience otherworldly fog in a natural setting and during any season. Fog is a quintessential experience in SF, and the Fog Bridge guarantees that you'll see it on your vacation!
Sea Lions at Pier 39
Be sure to check out the sea lions at Pier 39's main dock. These wild sea lions meet daily to rest in the sun, play around, and "arf!" to the crowd of happy onlookers. You could spend hours watching them play around, jump in and out of the water, and listen as they speak to one another. Sea lions are easily the best local ambassadors to tourists from around the world!
Local Farmer's Market
Local farmer's markets in SF are a wonderful institution. At the Ferry Building, you will find weekly indoor markets full of local cheeses, wines, and delectable foods along with handmade souvenirs. Fort Point has a market every Sunday, and the Crocker Galleria is full of savory foods and interesting crafts. Any one of these local markets is sure to have something of interest, and nothing is better than watching artisans create under the warm San Francisco sun!
Let's Recap on Visiting San Francisco on a Budget
There you go - a few great recommendations for things to do when visiting San Francisco on a budget. Like many great cities, you can have a wonderful time on any budget while still enjoying the best the city has to offer. San Francisco is full of excitement and beauty, and you are sure to find something that thrills you on every corner. Remember, many of these great budget friendly attraction options and more are included on the Go San Francisco Card, where you can save up to 55% on combined admission vs paying at the gate. So when you are planning your trip, consider including some of these options to your San Francisco vacation itinerary.