Traveling alone can be intimidating for some. You won't have someone to read you the directions, someone to split that massive ice cream sundae with, or someone to frame that perfect Instagram photo of you by the pier. But relax! It's easy to enjoy solo travel in a place like San Francisco. You'll find that this city has everything from convenient public transit to many selfie-worthy spots. To make it even smoother for you, we've put together a quick guide to traveling solo in this fantastic American city. Should you be planning any solo travel in San Francisco, read these tips before your trip...
1. Use Public Transit
San Francisco is a compact city, with many of its top attractions grouped together in neighborhoods like Golden Gate Park or Fisherman's Wharf. You'll still need to get between those neighborhoods, however, and that's where public transit comes in. Driving by yourself is not only difficult but inadvisable in San Francisco, where parking is at a premium and directions are pretty confusing. Their Muni system, run by the SFMTA, has a trip planning feature that can help you navigate the city and figure out which routes to take. You'll pay less than you would for repeated Uber rides, too.
2. Take a Bus Tour of the City
Solo travel in San Francisco could feel overwhelming, especially when you're unfamiliar with the city. The best way to familiarize yourself with the city and learn more about the top neighborhoods and attractions is with a bus tour. We like this hop-on hop-off tour option from Big Bus, which showcases everything from Chinatown to Fisherman's Wharf to Union Square. Included with your ticket is a complimentary city map and a free walking tour of Chinatown. Just be careful when consulting the map in public—it may be better to look discreetly at a map on your phone.
3. Visit the Best Museums
Museums are some of the best attractions for solo travel. You can truly tailor your explorations to your own tastes and no-one else's—no need to worry about what your wife, your best friend, or your kids would rather be doing. So spend hours roaming the SFMOMA, snap endless selfies in the café at the de Young Museum, or film make short videos of tiny creatures in the indoor rainforest at the California Academy of Sciences. All of these are good options for folks traveling alone, with plenty to do and relaxed atmospheres with no pressure to be social.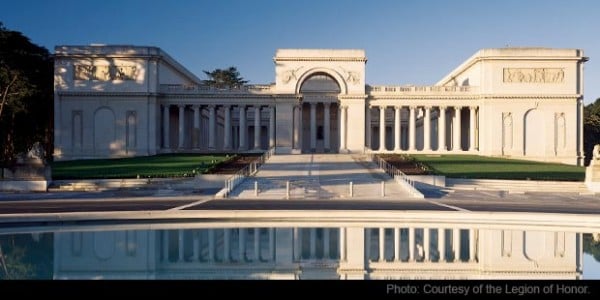 4. Explore Different Restaurants
We know dining alone can be intimidating, but this is the perfect opportunity to try that new fusion cuisine, or indulge in a little cheat day. Explore different culinary hotspots in San Francisco like the Richmond, the Mission, Hayes Valley, North Beach, SOMA, and Marina/Cow Hill. If you'd prefer to avoid sitting at a table by yourself, opt for a booth or a seat at the bar. Most restaurants these days serve their full menu to patrons at bar seats, and you don't need to order anything alcoholic to sit there.
5. Allow for a Little Spontaneity
While planning is key to a successful vacation, it's equally true that a little flexibility can be invaluable. Sometimes plans change, sometimes the weather doesn't cooperate (especially relevant in San Francisco), and sometimes we just change our minds. So leave a little wiggle room in case you want to take in a baseball game after your tour of Oracle Park, do a little shopping in Union Square, or pop into a restaurant in Nob Hill for an afternoon drink and snack. Tip: if you're looking for a good shopping area, read our guide to San Francisco shopping.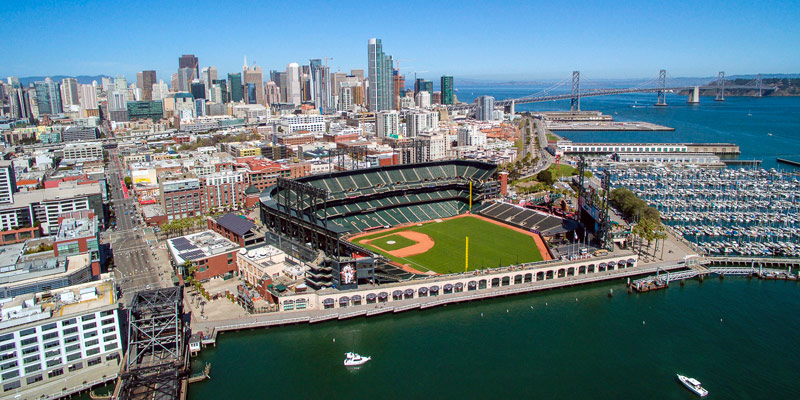 6. Find a Hotel in Union Square
You'll find hotels all over the city, but there are multiple factors to consider when traveling solo. While you won't be splitting the cost with someone, it's still important to think beyond price. Stay within your budget, certainly, but it's often a better idea to spend a little more for a hotel that's clean, safe, and convenient. We like Union Square as a place for those traveling alone—there is plenty of shopping, dining, and night life there, as well as easy access to mass transit. And be sure to choose a place with plenty of good reviews!
7. Try Something New
So you've never been much of a wildlife person, or really seen a lot of historical pieces of art. Push your boundaries a little when traveling alone! Go see the impressive array of colorful marine life at the Aquarium of the Bay and reflect on the marvels of biodiversity. Stroll through the Asian Art Museum and wonder how such ancient work has been so carefully preserved. Hop on a cruise to see the Golden Gate Bridge, or just snap photos of the sea lions on Pier 39. Whatever you do, try to fit in at least one thing you wouldn't normally do per day.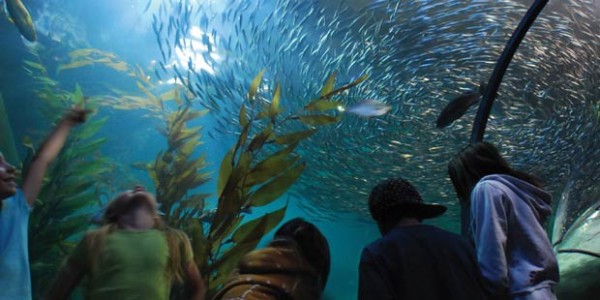 8. Take Lots of Pictures
Our last tip is a simple one—take plenty of photos! As a solo traveler you won't have someone with you who can help you remember the things you did and saw. And although programs, maps, and guidebooks can be helpful, they don't tell the whole story of your amazing adventure. If you're relying upon a smartphone, turn on your cloud storage. For those with a digital camera, be sure to bring extra memory cards (or one with a lot of storage). Don't forget any chargers, either!
Save on Things to do in San Francisco While Traveling Solo
Make the most of your solo travel in San Francisco with Go City You can save up to 60% vs buying your tickets individually. Plus, you'll get included admission to the city's best museums, tours, cruises, and more.
Share Your Adventure with Us
Tag @GoCity in your vacation photos and we'll feature you on our page. Follow the Go City Instagram and Facebook pages for competitions, special offers, and events and inspiration for your chosen destination, too.