If you're looking for a spring break destination that combines the best of culture, nature, food, drink, and all around fun, then San Francisco should be your top choice. The amazing selection of available attractions and activities will more than make up for a little sweater weather. Plus, it's an incredibly family-friendly city, with many attractions that are designed with kids in mind. Check out our suggestions for Spring Break 2019 activities. Our listed ideas include top attractions like:
The California Academy of Sciences
Exploratorium
Golden Gate Park
Fisherman's Wharf
Six Flags Discovery Kingdom
And more!
Many of the attractions listed here are included on the Go San Francisco pass.
Explore the California Academy of Sciences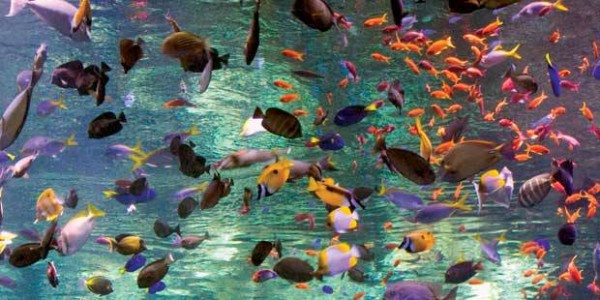 There are few places as lovely in San Francisco as Golden Gate Park. With sweeping vistas of the Bay and the iconic bridge, this urban park is filled with the perfect combination of nature and culture. If you're interested in the natural world at all, you should also devote an afternoon to the California Academy of Science. It's part zoo, part aquarium, part rainforest, and part planetarium (yes, seriously). This is one unbeatable attraction when it comes to plants and animals! They even have a really cool green roof, for those of you interested in sustainable design. Getting In: Admission to the California Academy of Sciences is included with the Go San Francisco pass.
Enjoy More Animal Fun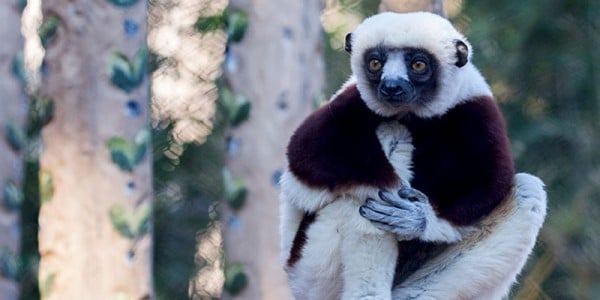 If the kids love animals, then a sure bet in addition to the California Academy of Sciences is another Golden Gate Park favorite -- the San Francisco Zoo. Featuring critters from around the world and from A to Z, they are host to more than 2,000 endangered and rescued animals. Popular exhibits include African Savanna, Bear Country, Australian WalkAbout, and more! You'll also want to be sure to check out the 100 acres of gardens featuring native California plants. It's a beautiful opportunity to explore Golden Gate Park more, too. Getting In: Admission to the San Francisco Zoo & Gardens is included with the Go San Francisco pass.
Visit Museums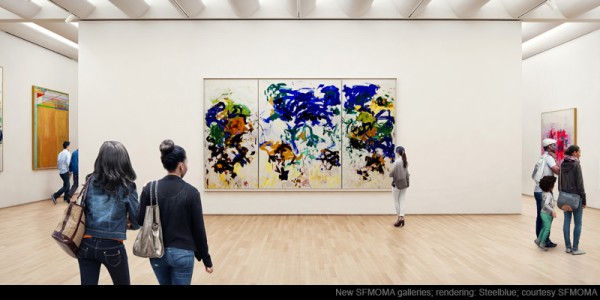 Head to the world-class de Young Museum for an excellent selection of classical and modern art. They have particular strengths in American art and craftwork, plus a well-curated selection of contemporary pieces. In March, the de Young is also hosting fun annual event called Bouquets to Art, which pairs flower painting and artwork with fresh flower displays. Or, if you prefer a more heavy focus on contemporary and modern art, the San Francisco Museum of Modern Art (SFMOMA) is a recently expanded marvel that holds more art than you can possibly see in one afternoon. Their extensive and delightful collections feature all the big name greats and plenty of up-and-coming Bay Area artists. Getting In: Admission to the de Young Museum and admission to the SFMOMA are both included with the Go San Francisco pass.
Play on Fisherman's Wharf
San Francisco's seaside location is what makes it such a beloved city, and even though you might be a little put off by the chill, you can't let that stop you from enjoying all the waterfront has to offer. Embark on a leisurely stroll around Fisherman's Wharf, which is actually one of the best places for people watching in the entire city. There are plenty of attractions here, including the popular
Madame Tussauds
, which offers fun opportunities for families to explore celebrity and pop culture at their leisure, with the fun of lifelike wax figurines.
Getting In: 
Admission to Madame Tussauds San Francisco
is included with the Go San Francisco pass.
Entertain the Kids
Families with active kids may be looking for something more focused on little visitors. If so, look no further than the
Exploratorium
, one of the best family-friendly museums in all of California. The Exploratorium hosts hundreds upon hundreds of interactive exhibits, artifacts, and demonstrations for kids to enjoy. They'll play and learn at the same time, and be able to spend hours immersed in the amazing offerings at this museum.
Getting In: 
Admission to the Exploratorium
is included with the Go San Francisco pass.
Hop Aboard a Cruise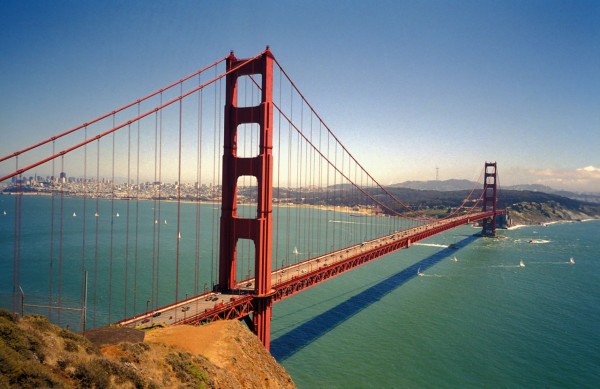 It would be a shame to visit San Francisco without taking advantage of their stunning water views. What better way to see the city skyline, plus its iconic bridges, than on a sightseeing cruise? If you're most interested in local architecture, including the Golden Gate Bridge, then a specialized bridge cruise is a smart choice. For those of you with a strong interest in the eerie Alcatraz, opt for a cruise that escorts you to this intimidating island with a thrilling narrated tour. Getting In: Golden Gate Bay Cruise tickets are included with the Go San Francisco pass. For the Alcatraz tour option, purchase your pass directly from Alcatraz Cruises.
Enjoy Theme Parks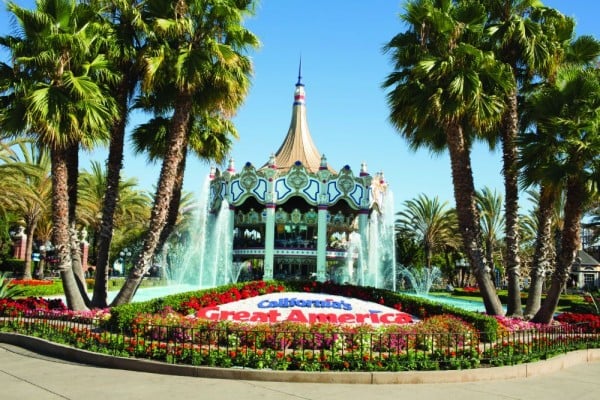 Families on spring break trips will, of course, want to explore the Northern California theme park scene. Kids of all ages love the excitement and delight of an amusement park, and it's a great way for adults to keep them busy while still having fun themselves! California's Great America is a smart choice, with plenty of options for the little travelers like the beloved Planet Snoopy. For the animal lovers, Six Flags Discovery Kingdom has much to offer. This theme park incorporates all your favorite thrill rides with exciting animal encounters and interactive exhibits. See critters from land and sea, and learn more about the natural world. Then, hop aboard exhilarating rides in this 135-acre adventure park. Getting In: Admission to California's Great America and admission to Six Flags Discovery Kingdom are both included with the Go San Francisco pass.
Indulge Your Whole Family's Love of Disney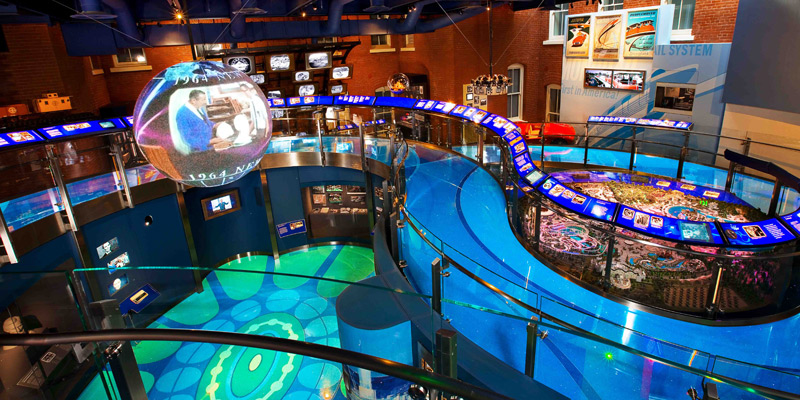 We're sure you've got at least one Disney song consistently stuck in your head after the kids' latest binge-watch, so why not visit the Walt Disney Family Museum so you can all learn more about the origins of this media empire. Here you'll find expansive gallery space featuring all kinds of footage, photographs, sketches, and more. You can also learn about Walt's personal life, his grand ambitions, and his creation of some of the most endearing characters of all time. Getting In: Admission to the Walt Disney Family Museum is included with the Go San Francisco pass.
Stroll Through Quirky Neighborhoods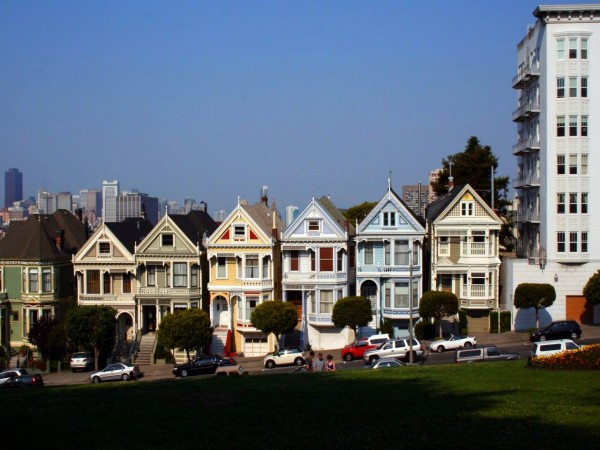 There is so much amazing art and architecture throughout San Francisco that it would be a shame to leave the city without exploring it further. For example, you won't want to miss the opportunity to see the Painted Ladies Victorian homes in person, located just adjacent to Alamo Square Park (although there are other examples of Victorian and Edwardian homes throughout the city, this is the shot you've seen in Full House). This is also a good opportunity to explore the artsy district of Haight-Ashbury. Once much edgier than it is today, it's now a fun place to stroll around in to see local art installations, comedy clubs, and quirky shops.
Scope out SoMa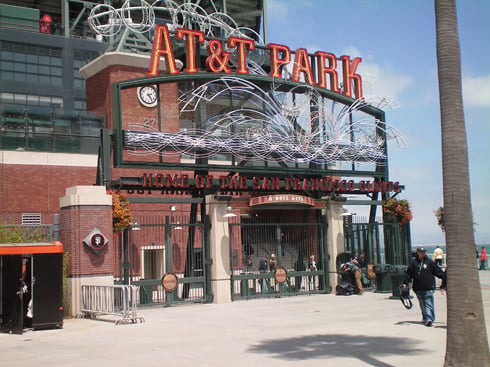 Another neighborhood that should be on your must-visit list is South of Market, or "SoMa" in local lingo. It's filled with top quality attractions like museums and galleries, plus some delicious food for lunch and dinner. Start out with a visit to the Yerba Buena Center for Arts, part museum, part community center, and all inspiration. Then, pop into the California Historical Society for another perspective on the area's heritage. If you prefer sports to high art, then fortunately for you, Oracle Park (formerly AT&T Park) is right in the neighborhood. Take a tour of the park, or, if your spring break falls in or after mid-April, take in a game! Getting In: Admission to the California Historical Society and Oracle Park Tour tickets are included with the Go San Francisco pass.
Take a Day Trip to Wine Country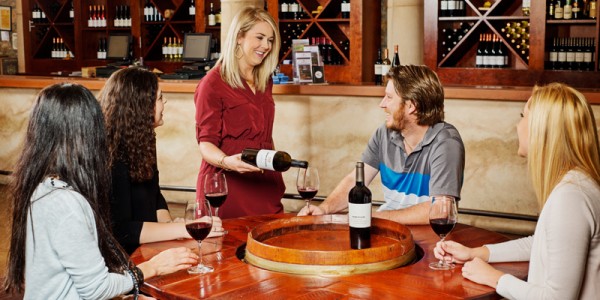 For spring break trips comprised of older college students or adult couples, one of the most popular things to do in California is visit Wine Country. Of course, families are welcome on these tours as well (keeping in mind that guests must be of age to sample the wine). While it is a bit of a hike out of San Fran proper, it's totally worth the trek to see some of the most beautiful countryside in the entire state. Opt for a comprehensive tour that takes you from a central location like Fisherman's Wharf to areas like Napa Valley and Sonoma Valley, with their eclectic mix of high tech and boutique wineries. (Guided tours mean you can sample more, too!) Winery visits are also a great opportunity to bring home gifts for friends and family that they'll actually want – who doesn't love great wine? Getting In: Admission to the Weekday Nap + Sonoma Wine Country Tour is an option with the Build Your Own Pass.
Save on Admission
We hope you've been inspired by this sample itinerary to get out and start planning your perfect San Francisco spring break, whether you want to visit some or many of these popular attractions. While we can't cover all of your travel expenses, a Go San Francisco pass sure can take a load off when it comes to admission to top attractions. Pick up a three- or five-day pass today and get ready to have the best spring break yet!