San Francisco is a delightful vacation destination. Filled with a wide variety of attractions, you'll find something to suit all interests in the Bay Area. Do you love the ocean? Head to one of the many top aquariums and scientific institutions in the area, and then hop aboard a cruise. Adore art? Then pay a visit to one of the many prestigious art institutions in the city. Prefer history? Tour a historical house or wander a historic district. Everyone will find something to love in this popular city. If you and your family are looking for the top things to do in San Francisco during your trip, check out our list of some of best attractions, including…
San Francisco Museum of Modern Art (SFMOMA)
Aquarium of the Bay
Enjoy a Cruise (like Bridge to Bridge Cruise)
Escape from the Rock
Hop On Hop Off Big Bus Sightseeing Tour
California Academy of Sciences
and more!
Save on Admission to Top Things to Do in San Francisco
Many of these must see attractions are available on the Go San Francisco® Card. Choose as you go from dozens of popular San Francisco attractions and save up to 60% off combined admission vs. paying at the gate. See all available San Francisco passes, attractions & prices – Learn more. Please keep in mind that some of the attractions listed in this post may be separately ticketed and not be currently included with the Go San Francisco® Card.
San Francisco Museum of Modern Art (SFMOMA)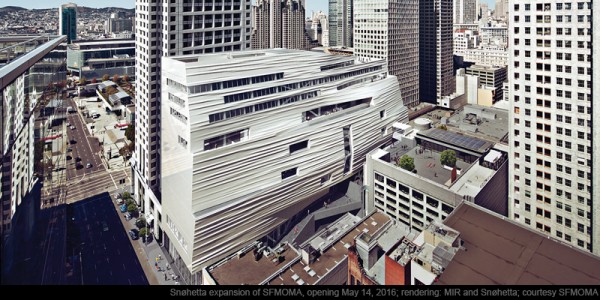 Another can't-skip attraction in San Francisco is the newly renovated San Francisco Museum of Modern Art. The SFMOMA is now the largest modern and contemporary art museum in the entire country, featuring three times its previous gallery space. This expansion allows them to showcase even more of their extensive and well-curated collections. Some highlights include the many iconic works of the Fisher Collection, such as Alexander Calder and Andy Warhol. Their broader collections are incredibly expansive, too, including everything from photography and sculpture to painting and film. SFMOMA also hosts a variety of special exhibits, including recent exhibits on Matisse and Diane Arbus. There's also an ongoing exhibition on "Pop, Minimal, and Figurative Art," drawn from the Fisher Collection.
Hop-On Hop-Off Big Bus Sightseeing Tour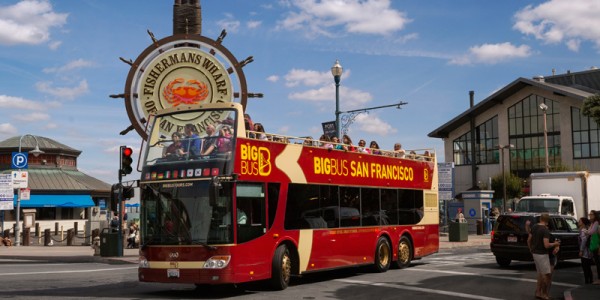 The best way to begin your overall sightseeing endeavors is with a Hop On Hop Off Big Bus San Francisco tour. Their classic tour showcases the best highlights of this diverse city, including stops at popular areas like:
Golden Gate Park
Chinatown
Fisherman's Wharf
Union Square
Alamo Square Painted Ladies
And more!
This hop-on hop-off option is popular because it gives you the freedom to highlight attractions that interest you, and board the bus again when you'd like to continue to enjoy their informative narration. Plus, your ticket is good for two days, so you can truly take advantage of their guidance.
Aquarium of the Bay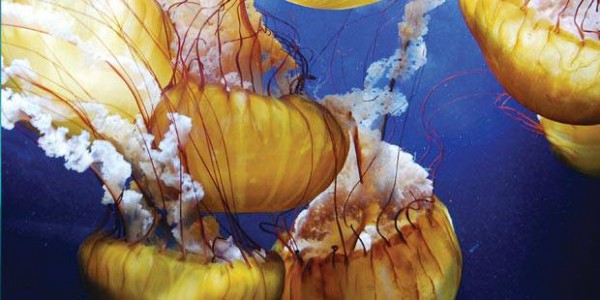 Fans of marine life will not want to miss the chance to visit the immensely popular Aquarium of the Bay. Designed with a specific focus on the oceanic flora and fauna in the San Francisco Bay area, this distinctive attraction offers several exciting exhibits and plenty of fun activities for the whole family to enjoy. Be sure to take the opportunity to walk through their clear crystal tunnels, which meander beneath a massive tank. In this exhibit, you'll find over 20,000 aquatic critters, including a number of impressive sevengill sharks. Other exhibits include a touch tank with sharks, rays, and sea stars, and the fun Bay Lab station. You can see expert presentations by aquarium staff, creature feedings, and fun educational sessions. Kid-friendly activities abound, too! 
Top San Francisco Cruises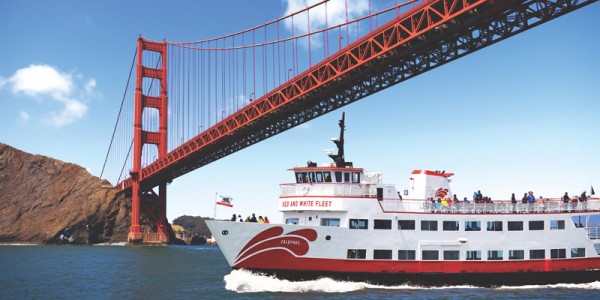 The Bay is central to San Francisco's identity, so it's absolutely important that you take some time to appreciate the cool coastal waters around this seaside city. You'll especially find a number of popular cruises that sail around the San Francisco Bay and showcase the many scenic highlights along the way, such as the intimidating Alcatraz and the lovely Angel Island. One top cruise option is the San Francisco Bridge 2 Bridge Cruise, which sails under both the Golden Gate Bridge and the Bay Bridge. This cruise is a great addition to any land-based explorations you're doing, and it's an ideal way to see the many waterfront attractions. This 90-minute option will highlight the city's history through its many natural and historic landmarks, by emphasizing everything from its distinctive architecture to Native American history. Keep an eye out for San Fran's many lighthouses!
Escape from the Rock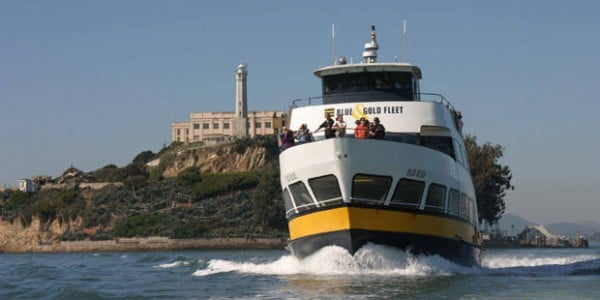 Enjoy a 90-minute bay cruise that sails right under the Golden Gate Bridge and around the infamous Alcatraz. On the cruise, you'll hear chilling accounts of escape attempts as well as stories about what life was like on the island. This tour is fully loaded with sound effects and intriguing tales of the once most feared institution in the American penal system. Getting In: Escape from the Rock tickets are an included attraction option on the Go San Francisco Card.
Madame Tussauds San Francisco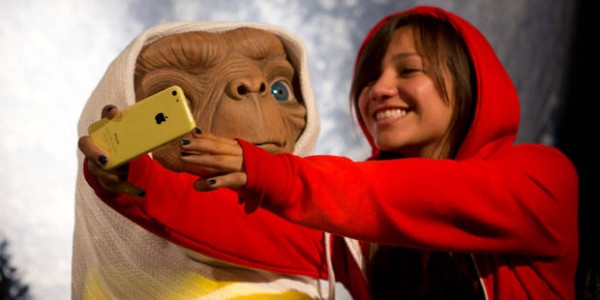 While you won't find the same concentration of celebrities in this part of California as you would in L.A., there's certainly a little glimmer of Hollywood to be found in this city! Pay a visit to the exciting Madame Tussauds San Francisco and encounter many of your favorite celebrities in signature settings. With several themed galleries that focus on different concepts like television, music, sports, and film, you'll walk by recreated versions of famous sites or objects, like Rosa Parks' bus seat or Elton John's grand piano. A particularly popular exhibit is the "Spirit of San Francisco" gallery, where you'll find a special focus on the artists, musicians, and writers who made San Fran such a hot cultural destination. 
Ripley's Believe it or Not! San Francisco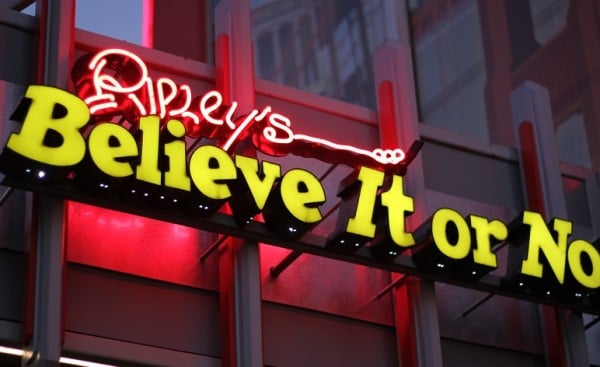 A great destination for fans of all things weird and wonderful is Ripley's Believe it or Not! San Francisco. This interactive museum hosts over 400 unusual and fascinating exhibits to explore, many of which are interactive. With everything from real natural artifacts to quirky works to art to historical objects, you'll find something "ODD" to enjoy at this attraction. Be sure to pop by the Toy/Candy Factory, which features many of your favorite childhood loves. Ripley's is also conveniently located in Fisherman's Wharf, so a visit here is a great component of a larger exploration of this exciting neighborhood. 
California Academy of Sciences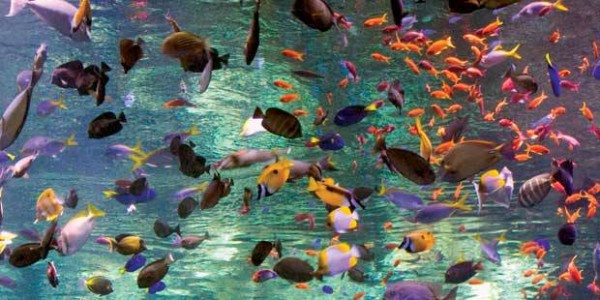 One of San Francisco's signature attractions is the incredibly popular California Academy of Sciences. It's a unique institution, combining an aquarium, a natural history museum, a four-story rainforest, and an all-digital planetarium into one amazing experience. There are almost 40,000 live animals that call the California Academy of Sciences home, so you'll see a wide variety of critters here, including the playful penguins and Claude the albino alligator. Check their schedule before you visit to see special times for events like penguin feedings and coral reef sessions. They also conduct world-class research here, so their exhibits reflect only the most up-to-date information about the natural world. Don't forget to check out their green roof, featuring lovely wildflowers in season! 
The San Francisco Dungeon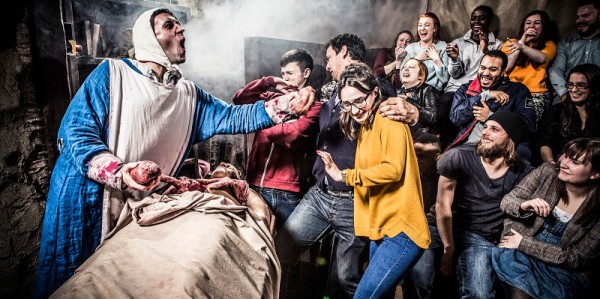 You may know something of San Francisco's early history, but you've never seen it explored like this. Pay a visit to the San Francisco Dungeon and experience the sordid and shady history of San Francisco in a whole new way. Begin with the newest attraction at the San Francisco Dungeon – the exhilarating drop ride called "Escape Alcatraz." Learn about the experiences of an Alcatraz prisoner in 1915, and then rapidly drop into the pit below as you make your "escape." Next, embark on a 60-minute boat ride through a variety of historical exhibits and performances. Nine little theatrical pieces await your arrival, where you'll see San Fran's gritty past brought to life by expert actors. The whole experience is a little bit terrifying and a lot of campy fun! 
Exploratorium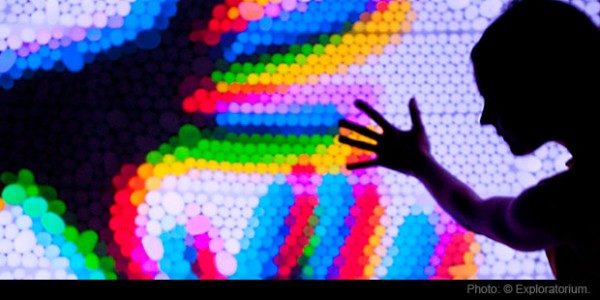 If you're traveling with kids, then the Exploratorium should be at the top of your list. It's a delightful destination for younger kids in particular, who can explore and learn only to the limits of their own imaginations. Featuring more than 600 distinct interactive exhibits, the Exploratorium holds the potential for hours upon hours of fun. They also host frequent special events and activities, so be sure to check their operating calendar before your visit to see what's going on. As an added fun bonus, you'll be pleased to know that the Exploratorium is at the forefront of sustainability and eco-friendliness.
Blazing Saddles Bike Rental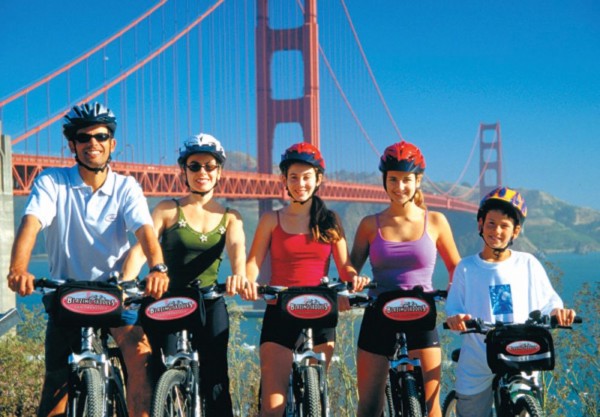 Get outside and get active on your trip to San Francisco with a bike rental from Blazing Saddles. Pedal around the city at your leisure with a full day rental, and explore the city as you go. Use their free mobile app to guide your path, taking advantage of their tips and fun facts to learn more about San Francisco along the way. There are a number of routes you can choose from, of differing lengths and with unique destinations. The most popular is "Bike the Bridge," but there are other options, too. Plus, if those signature hills seem intimidating to you, there are plenty of park trails for easier riding.
Let's Recap
There's our selection of some of the most popular and top things to do in San Francisco for first-time visitors. From scientific institutions and museums to cruises and bike rentals, there's something for everyone to enjoy! Consider visiting some of these attractions on your next trip to San Francisco, and we know you'll come to love this city. Whether you're traveling with family or friends, you're sure to have a blast. Don't forget to pick up a Go San Francisco® Card and save up to 60% on combined admission prices. Happy travels!