Learning about how people lived before we came along is always an enriching experience – especially when we're in a new country and getting to know a new people and its culture. If you're lucky enough to be in Seoul, you'll find it rich in places and buildings that tell the story of its past, from everyday village life to dynastic rulers and foreign occupations. To get a good sampling of South Korea's journey to the 21st century, check out these fascinating and thought-provoking historical places in Seoul:
Gyeongbokgung Palace

Changdeokgung Palace

Changgyeonggung Palace

Minsok Village

Deoksugung Palace

Insadong

Old Fortress Walls

Bukchon Hanok Village

Cheong Wa Dae

War Memorial of Korea
Gyeongbokgung Palace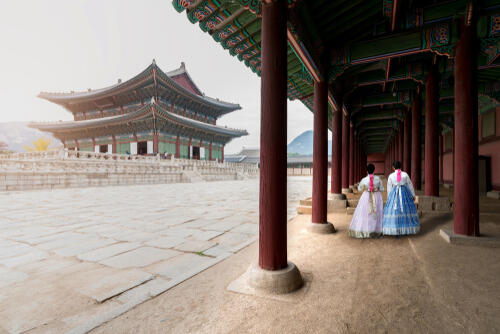 Any list of historical sites in Seoul has to start with Gyeongbokgung Palace, the oldest and largest of the city's great palaces. Built by the ruling Joseon Dynasty in the late 14th century, it's been subject to several invasions and occupations over the years and has subsequently been rebuilt and restored many times. Now safe from attack and in pristine condition, the public is free to explore its extensive grounds and impressive gates, along with the National Palace Museum and the Korean National Folk Museum. It's the perfect place to rent a traditional hanbok and get some memorable photos amidst the gardens, lakes and pagodas, which are glorious at any time of year.
Changdeok Palace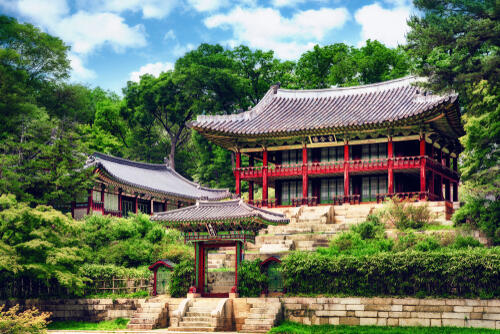 Sitting slightly to the east of Gyeongbokgung Palace in the heart of Seoul is Changdeok Palace, one of Seoul's five great palaces and known for being a favorite residence of many of the Joseon kings. This impressive building is swathed in architectural details, and sits within ten acres of beautifully manicured grounds. There are ponds, pavilions and hidden gardens to discover – perfect if you're looking for a romantic interlude – and endless spots for taking the perfect holiday snaps. Be sure to have your hair styled along with your traditional hanbok rental, to complete your authentic Korean look!
Changgyeonggung Palace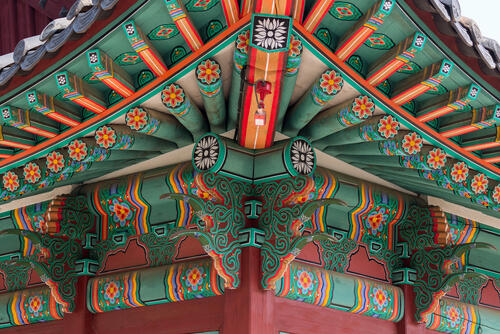 Though it sits on the same site as Changdeok Palace, Changgyeonggung Palace is a separate complex in its own right. Built in the 15th century by the king for the wives of his predecessors, it subsequently became the traditional residence of the king's family as well as the site of the royal ancestral shrines. It was occupied in the 20th century by the Japanese, who added a zoo, botanic garden and the Chundangji Pond – the pond and the garden still exist, and are open to the public along with the palace itself.
Minsok Folk Village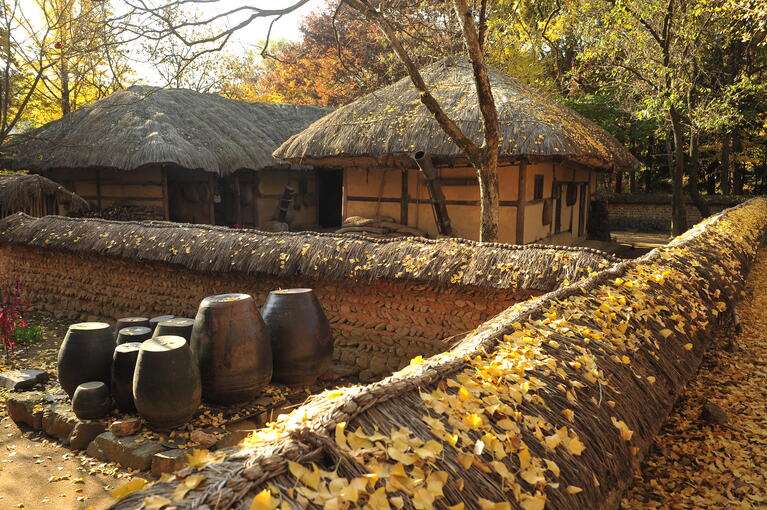 Part theme park, part living museum, the Minsok Folk Village takes you back in time as you explore and interact with an authentic Korean lakeside village. Located to the south of Seoul, each house, temple and building here dates from the late Joseon period in the 18th and 19th centuries, and visitors can get right into the picture by trying out crafts, foods and even a traditional wedding ceremony! Be sure to catch some live performances, and you might even spot some Korean craftspeople at work!
Deoksugung Palace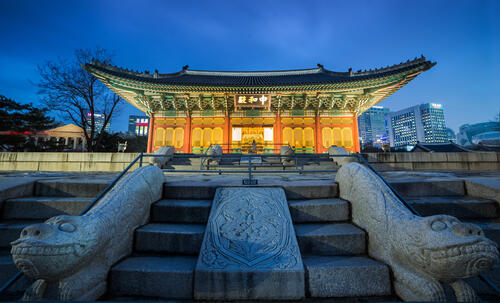 Another of Seoul's main palaces, Deoksugung was originally designed as a residence for the King's older brother, but was forced into service as the main royal residence during the late 16th century, when invading Japanese armies caused extensive damage to all the other palaces. It's unusual among the city's palaces, in that it combines medieval and modern architecture – look out for the western-style garden and fountain. Located slightly south of the Gyeongbokgung Palace in the city center, it's also worth stopping by to see the Royal Guards on parade outside.
Insadong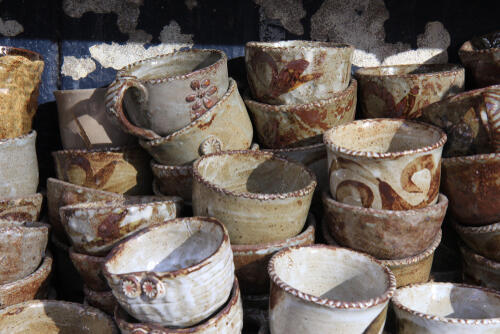 Insadong is one of Seoul's most famous and historic neighborhoods, a tangle of narrow streets lined with traditional wooden houses and quaint Korean cafes. Many of the buildings date from Joseon period, between the late 14th and late 19th centuries, and are nowadays filled with crafts and products like calligraphy and hand-made paper, ceramics, art, antique furniture and traditional costume. Spend an hour or two wandering the ancient streets and getting a feel for Korean life in another time, then if you fancy fast forwarding to the future in a more colorful fashion, pop into the Alive Museum which is nearby.
Bukchon Hanok Village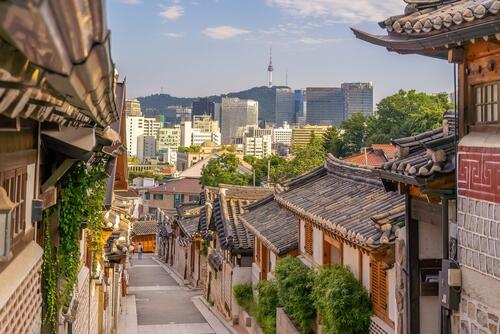 Bukchon is another historic village, situated between the Gyeongbokgung and Changdeokgung palaces. Hanoks are traditional wooden houses and this neighborhood has around 900, many of them still privately owned and dating back nearly 600 years. Wander up and down the hilly streets of Bukchon for a while and you'll see why it's a popular setting for photographers and K-drama producers. This is the perfect place to marvel at ancient domestic architecture or stop for a refreshing tea break between palace visits.
Cheong Wa Dae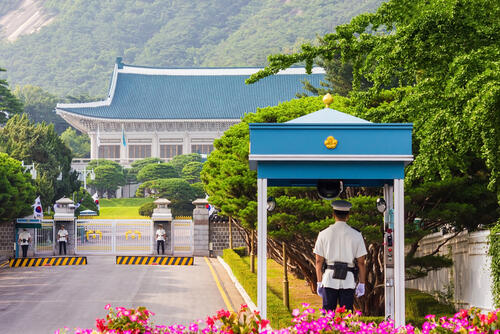 Tucked in between Gyeongbokgung Palace and the Bukhansan National Park to the north of the city is Cheong Wa Dae, which served as the official residence of the South Korean president between 1948 and 2022. Also known as the Blue House because of the vibrant blue tiles that adorn its roof, it's been the site of several power shifts and political struggles over the years – including protests and an attempted assassination. Visitors can see the building and grounds as part of a tour, which includes the commemorative Nokjiwon Garden and the Chilgung Shrine dedicated to concubines who became mothers of Joseon kings.
Old Fortress Walls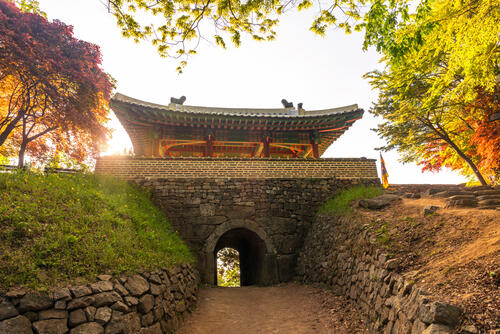 If you like a hike but don't want to head out of the city, the ancient fortress walls encircling the old city center are a popular route for both tourists and locals alike. Dating from 1396, the walls are an imposing reminder of a time when the city needed protection against attacks and invasions, and have been damaged and rebuilt many times. There are nearly 12 miles in total, but you don't have to walk around the whole thing – try visiting one or two of the ancient and impressive gates or hike to the top of Namsan Mountain in the evening, where you'll find stunning city views and the base of the N Seoul Tower.
War Memorial of Korea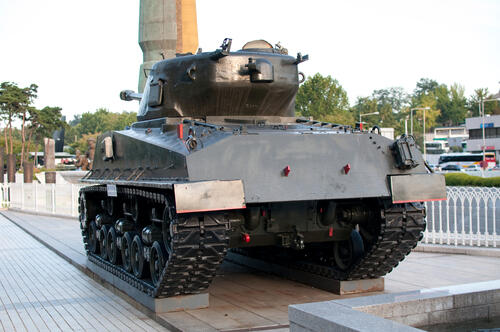 Though not a historical building in itself, conflict has shaped so much of South Korea's history that a visit here is essential for anyone wanting a better understanding of this remarkable peninsula. Sitting on the northern banks of the Han River, it focuses mainly on the Korean War of the 1950's, and is a good place to refresh your history before a visit to the Demilitarization Zone. There's a fascinating collection of memorabilia, tanks and aircraft dating from the war, plus information on the country's various periods of occupation and a very intriguing example of a turtle warship, dating from the 16th century.
Travel in time with Go City
From ancient fortifications to traditional villages, there are historical sites in Seoul to satisfy any history buff! While you're exploring, be sure to have your Go City Seoul Explorer or All-Inclusive Pass handy, so you'll save on dozens of attractions in and around the city!