Need some vacation inspiration? Check out our itinerary recommendations for 5 days in Seoul. We've no time to waste, so let's get into it!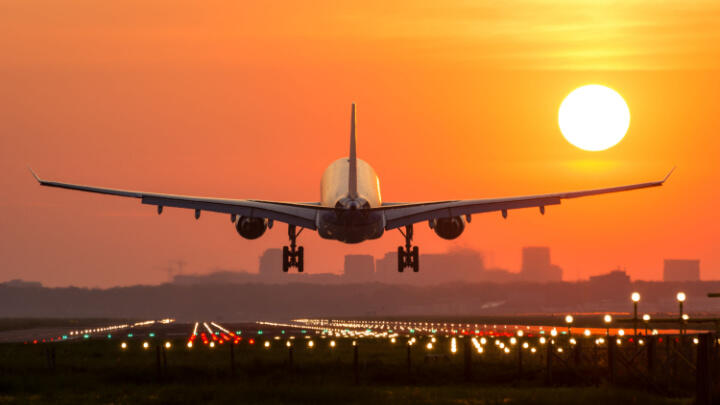 5 Days in Seoul: Day 1
Breakfast
Let's assume you land in the morning. Once you disembark and reach your hotel or Airbnb, you might feel peckish. In that case, get a traditional breakfast snack at Gwangjang Market. This century-old market offers tons of fresh produce as well as cooked goodies that'll prep you for the rest of your day!
Morning
On your first day, you might be a bit exhausted from the trip. Jet lag and all that. So, take it easy and soak up some culture at Gyeongbokgung Palace. It's arguably Korea's most recognizable palatial structure, and it's absolutely steeped in history. Snap some pics of the palace and especially the wonderful gardens. 
Lunch
Grab a spot of lunch at Kyochon Chicken, which specializes in the worldwide sensation that is Korean fried chicken! Kyochon is one of the most popular chains in Korea, so why not see what all the fuss is about?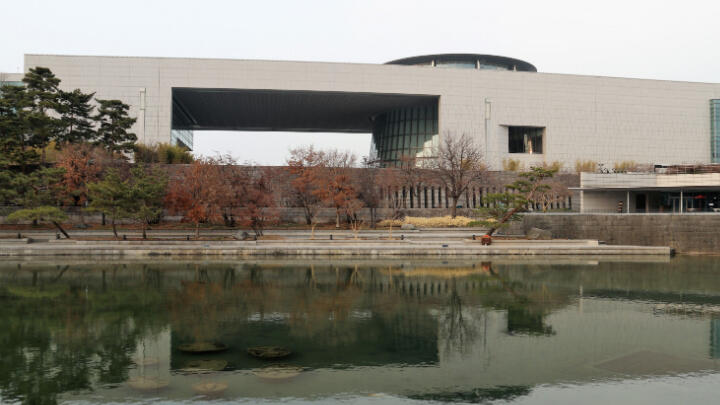 Afternoon
After lunch, head to the National Museum of Korea. It's the largest museum in the country, and you'll spend hours perusing the exhibits and exhibitions there. If you want to fast-track your way to a reasonable knowledge of Korean culture and history, it's the only way to go. 
Dinner
Supper time! Head to Hongdae. The university neighborhood of Seoul is known for its artsy vibe, but you'll find good eating there too. For an unusual fusion of Korean and Mexican cuisine, head to Vatos Urban Tacos. You've never had tacos like these before, and after one bite, you might want them every day.  
As it's your first night, we'll leave the evening entertainment for the rest of the week. For now, go home and get some rest; you'll need it.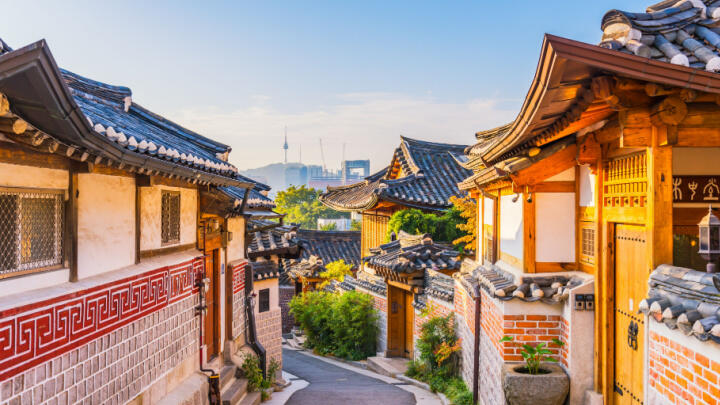 5 Days in Seoul: Day 2
Breakfast
Up and at 'em, soldier! To prepare for the day ahead, grab breakfast at The Hanok. You can get some traditional Korean tea to put you in the mindset for the morning's activities and pair it with a breakfast bite. 
Morning
When you're fueled, take a trip back through time at Bukchon Hanok Village. It's a traditional Korean village that harkens back to the Joseon Dynasty that lasted for hundreds of years. It's yet another fantastic way to immerse yourself in Korean culture and heritage. 
Lunch
For lunch - and the afternoon's fun - head to Myeongdong and pick up some street food. Yes, street food again. Because it's brilliant in Korea! You'll have tons of stalls to choose from, but try tteokbokki (spicy rice cakes), hotteok (sweet Korean pancakes), or kimbap (Korean sushi rolls).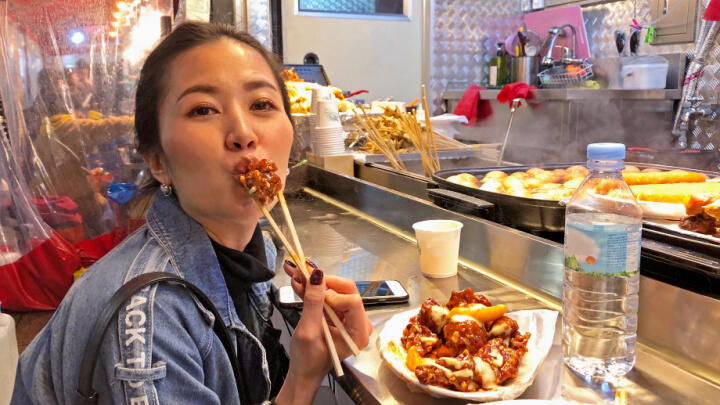 Afternoon
While you're in Myeongdong, it's the perfect opportunity to check out the local shopping scene. Check out our Myeongdong guide to get a more in-depth lowdown on the immense shopping available in the neighborhood. Just make sure your credit cards are primed and ready for swiping. 
Dinner
For dinner, stay in Myeongdong and check out the South Asian offerings at Gurkha Indian Restaurant. The perfect palate cleanser from the excess of Korean food so far, you'll find plenty of delicious dishes on their menu. 
Evening
For the evening's entertainment, go check out Cookin' Nanta. It's Korea's longest-running show and features plenty of laughs, songs, and percussion pieces that will have you off your seat throughout. Now go home and go to bed!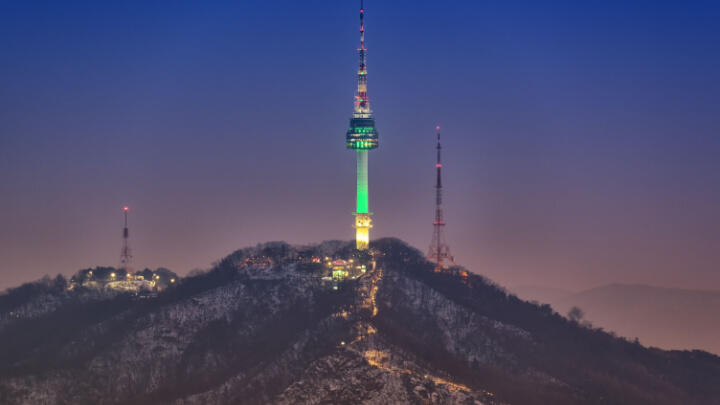 5 Days in Seoul: Day 3
Breakfast
Wake up! We're halfway through your 5 days in Seoul! Take a shower and head out for breakfast. May we suggest some freshly-baked pastries at B Pâtisserie? Yeah, they're French, but they're delicious, so just go with it. 
Morning
After breakfast, head to the Dynamic Maze to work some of those pastry calories off! This mind-boggling megalith features mirror mazes, rope bridges, and obstacle courses, making it perfect for big and little kids alike. 
Lunch
Need a refuel? Head towards N Seoul Tower (you can't miss it) and grab a burger at N Burger. It's right by the tower, which will make the afternoon's festivities much easier to make! N Burger does great burgers, and you can down a refreshing craft beer if you want!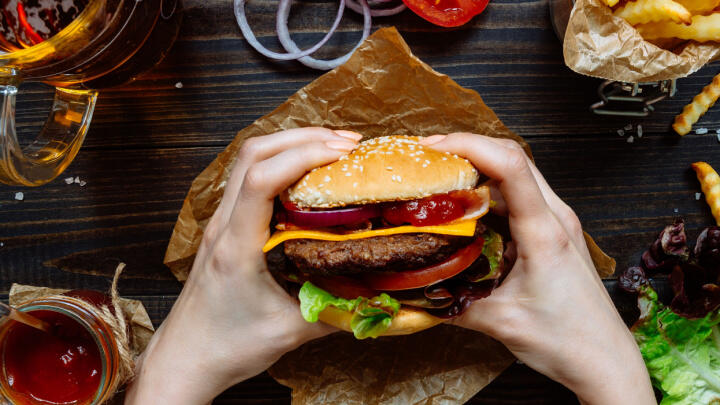 Afternoon
When you're fed, up the tower you go! N Seoul Tower boasts the best views of the city, so make sure to take plenty of snaps! And, if you want to move things around, go there at night to see Seoul soaked in neon. 
Dinner 
After you've risen to the top, get into some Korean BBQ at Mapo Galmaegi. Named after the Korean dish galmaegisal, or pork skirt meat - it's a popular spot in the city. Try the eponymous galmaegisal and see why they named a restaurant after it! 
Evening
For yet another excuse to work off those calories, end the day by taking a stroll down the Han River. At certain times of year, the riverside is awash with beautiful cherry blossom trees, making it perfect for a romantic stroll. You have a big day tomorrow, people! Time to sleep.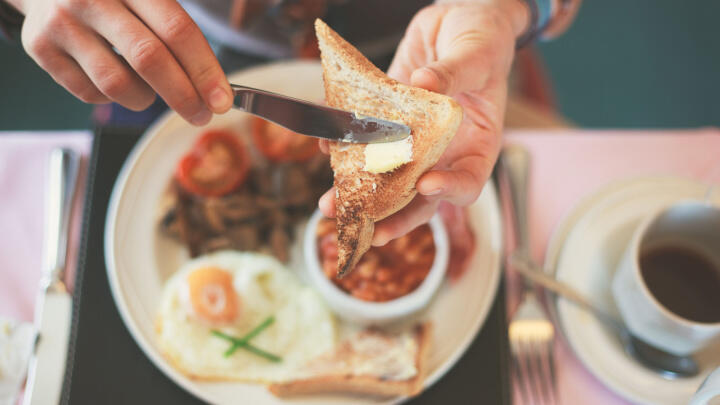 5 Days in Seoul: Day 4
Breakfast
Rise and shine! Time to get some toast! No, not that toast, but Isaac Toast! Specializing in breakfast sandwiches, you'll find something tasty in a snap, and they're even good on the go. 
Rest of the day
We're cheating here, but stay with us. There's a good reason you'll be spending the rest of your day in one place. You'll spend it in Lotte World, the biggest and best theme park in Seoul!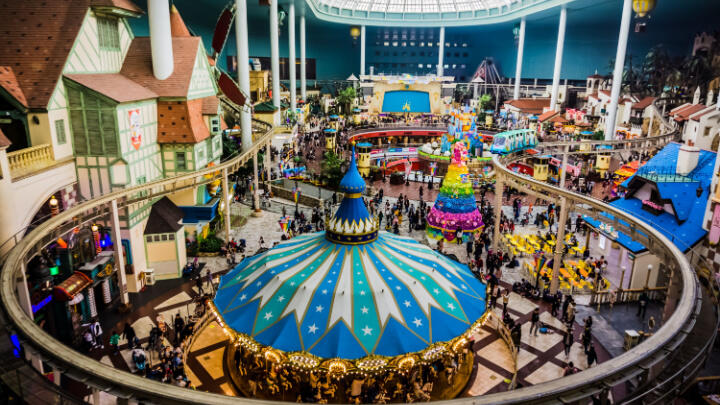 Image courtesy of DerekTeo/Shutterstock
With over 50 rides of all shapes and sizes, from thrilling rollercoasters to relaxing boat rides, you can easily spend the whole day there. Plus, with plenty of places to eat and drink on-site, your refueling is taken care of too.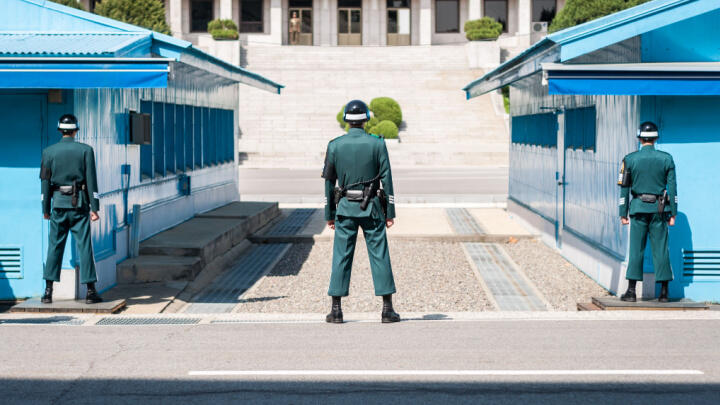 5 Days in Seoul: Day 5
Breakfast
The final day! Sad violins. Kick things off with the breakfast of champions at Tosokchon. Famous for its ginseng chicken soup, which it's named after, they also offer plenty of early morning offerings. 
Morning
After breakfast, get historical and cultural at the DMZ. The Demilitarized Zone is the strip of land that separates the North and the South of Korea. If you're interested in politics, history, and war, this was no doubt on your list anyway. 
Lunch
For lunch, go big at Mr. Pizza. Korean pizza with a New York twist, it's one of the best eateries in the city.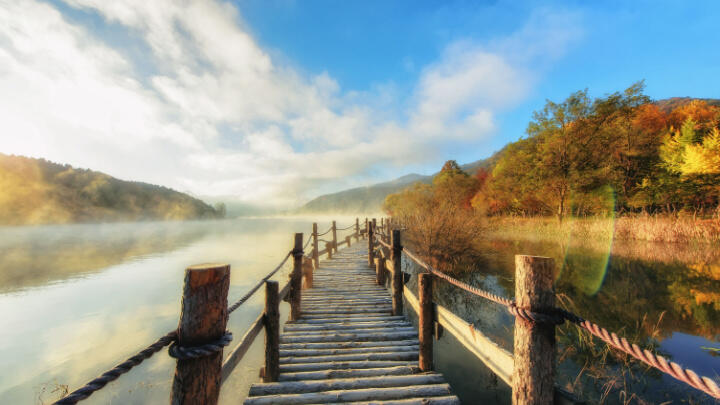 Afternoon
For a relaxing afternoon to see out your vacation, head to Nami Island. The best green space in Seoul, you'll see plenty of verdant nature as you stroll through the serene park. Plenty of pic opportunities too! 
Dinner
Then, end affairs with a big Korean dinner to see out your trip. Baekjeong does a mean pork belly that will melt in your mouth. How could you possibly say no? 
And that's it! Your 5 days in Seoul are over. If you're not keen on some of our suggestions, check out Go City. With our All-Inclusive Pass and Explorer Pass, you can see all of Seoul's best bits for one low price!