It may be known as 'the land of morning calm', but did you know South Korea is also a vast adventure playground, with wild landscapes and volcanic islands that draw hiking hordes and thrill-seekers from across the planet? No? Read on for our guide to the most adventurous activities to be found in and around the nation's capital, Seoul. Including: 
Hiking Bukhansan National Park

Riding the Lotte World rollercoasters

Paragliding over the mountains

Taking the cable car to N Seoul Tower

Adventures in food

The Nami Island zipline

Bungee-jumping at Gapyeong Top Land

Extreme winter sports
Conquering Bukhansan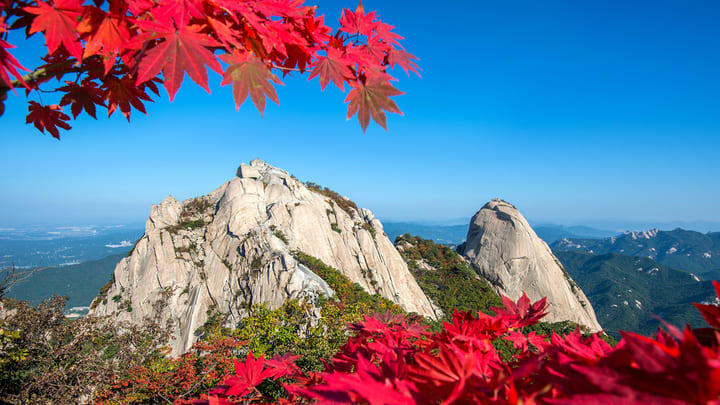 There are seven – yes, seven! – mountains in Seoul, a city where shimmering skyscrapers and rugged natural peaks come together in an unlikely marriage of the ancient and the futuristic, providing some serious eye candy for budding photographers. Bukhansan is the big kahuna among this spectacular septet, with three peaks, of which Baegundae, at a whopping 2,743 feet, is the one to beat. Inexperienced hikers should consider booking a tour, which includes transport and a guide, thereby significantly reducing their chances of getting lost. Otherwise, there are two trails to tackle – one intermediate and one somewhat more challenging. Whichever you choose, prepare well with proper hiking gear, clothes that are appropriate to the season and plenty of water. Intrepid wanderers will be rewarded with stunning trails and wild woodlands, with the occasional picture-perfect Buddhist temple among the trees and, in fall, a blazing display of technicolor foliage as the leaves put on their annual display of mellow yellow, fiery oranges and chili reds. You might even spot the occasional wild boar or water deer along the way. The spoils for those who reach the summit: far-reaching views across Seoul and a lifetime of bragging rights.
Lotte World
Do you feel the need… for speed? Then you've come to the right place. Lotte World boasts the largest indoor amusement park on the planet, but it's the rides on outdoor Magic Island that are most likely to get adrenaline junkies excited. You might be lulled into a false sense of security by the gentle, colorful monorail that ferries adventure seekers across to the manmade island in the middle of Seokchon Lake for, once there, you'll discover the rides are anything but sedate. Atlantis Adventure combines the twin joys of high-speed rollercoaster and flume ride and is one of the most intense experiences in the park. Then there's the Gyro Drop with virtual reality goggles that, if anything, make it even more terrifying. Need more? Catapult yourself into the stratosphere aboard the dizzying Comet Express. As adventurous Seoul activities go, these rides take some beating.
Go Paragliding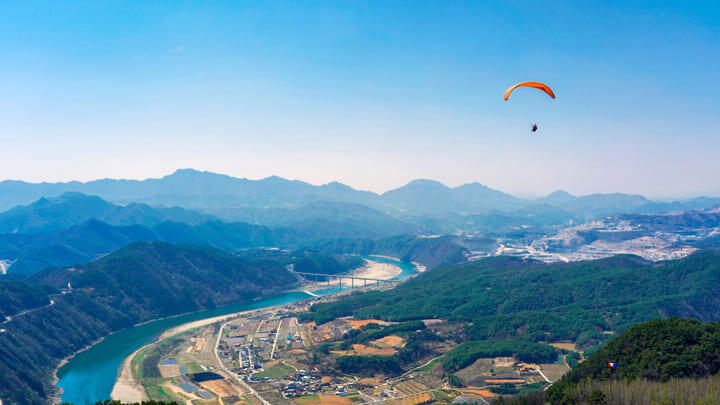 South Korea has some of the best paragliding in the world, with two popular spots within just an hour or two of Seoul. Head out to Danyang Para Village for a bird's eye view of this small city's scenic wonders – we're talking the kind of winding rivers, majestic mountains and spectacular rock formations that have inspired poets and photographers alike for generations. A little closer to Seoul, Yangpyeong promises aerial views of the city skyline as well as rolling countryside blanketed in dense green forest. Soaring up and over the peaks of Yangbang mountain before descending over 2,000 feet to terra firma is an experience you're unlikely to forget in a hurry!
N Seoul Tower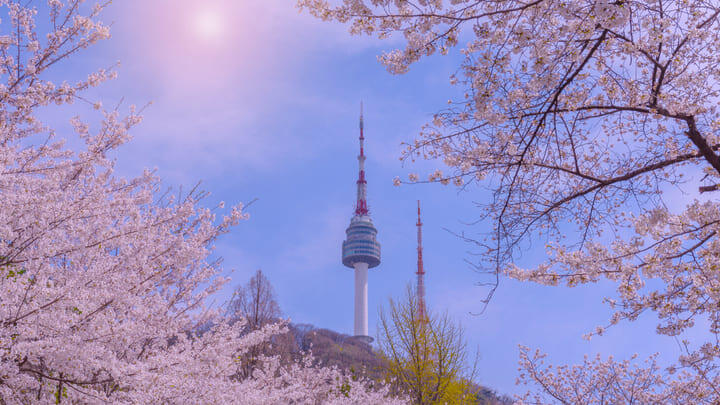 Those with a head for heights won't want to miss the iconic N Seoul Tower (often called Namsan Tower or just Seoul Tower by locals). This 774-foot beacon on top of Mount Namsan is visible from just about everywhere in town and has a sky-high observation deck that boasts extraordinary 360-degree views across the city. Arrive in style via the cable car or enjoy an undemanding stroll up the hill from Myeongdong station.
Adventures in Food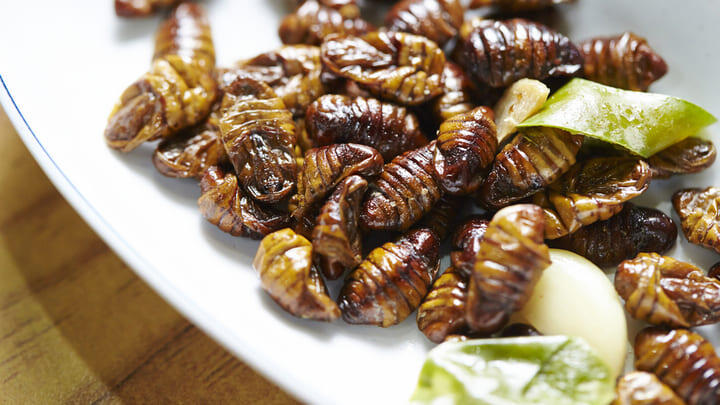 You're in Seoul, so of course you're going to have to gorge yourself on umami kimchi stew, dak-galbi (spicy stir-fried chicken) and classic Korean BBQ. But if you really want to get adventurous there are other dishes, beloved by locals, that you just have to try. Trigger warning: vegetarians and vegans should look away now. Sundae sounds like a dessert but isn't; served stuffed into steamed pig or cow intestines, this delicious combination of meat, rice, veg and blood is best enjoyed hot and fresh from specialist street hawkers. Then there's dalkbal, deliciously garlicky, spicy… chicken feet, and beondegi: steamed silkworm larva. Finally, for the truly bold, a dish that's designed to be eaten while it's still moving on the plate. Yep, live octopus is a fish-market favorite in Korea. And, if you can face down wriggling tentacles that cling to your chopsticks and tongue as you eat them, well, you're made of sterner stuff than we are.
Nami Island zipline
Nami Island is a cute little sliver of land in the middle of the North Han River, famed for its colorful cherry blossom displays in springtime and glorious avenues of ginkgo and maple trees which blaze with fall colors from mid-October. There are two ways to get there: by ferry or by a frankly terrifying whiz along the Nami Skyline Zipwire Ziprider, 3,000+ feet of taut steel cable that flies you to your destination at speeds of up to 35 mph. Phew. Don't forget to wave at the yawning ferry passengers as you hurtle overhead.
Bungee Jumping in Gapyeong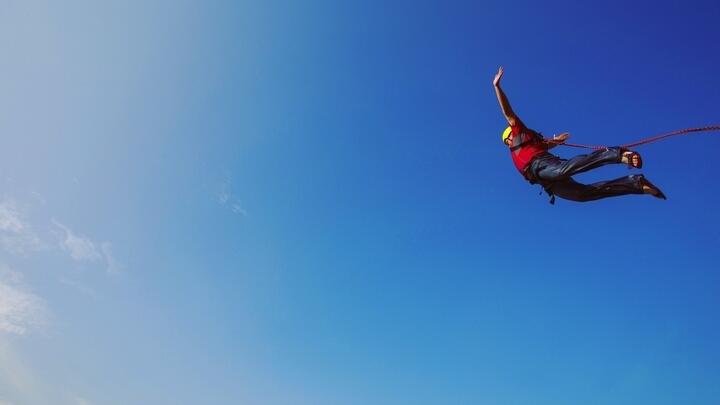 Planning a day trip to Nami Island? Why not pause along the route to take in views of the beautiful Bukhan River and… jump off a 180-foot-high tower? Gapyeong Top Land is your one-stop shop for all things bungee so, if you like to combine stunning scenery with utter terror, this may well be the activity for you. Of all the crazy things to do in Seoul, driving out of town to leap off a crane might just be the craziest.
Extreme Winter Sports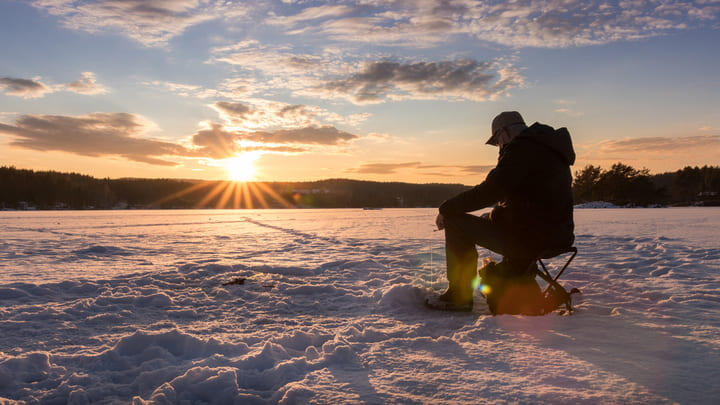 Winter in South Korea is always cold and often snowy. Those lucky enough to catch the white stuff on their vacations will discover that Seoul has stacks of adventurous snow-based activities to try. Hit the slopes in a sled at Seoul Land and Lotte World and unleash your inner child as you race squealing to the bottom. Or head out of town to one of the excellent skiing and snowboarding slopes within an hour or so of the city. Looking for something really memorable? How does trout fishing sound? Nothing adventurous about that, I hear you cry. But wait! This is no ordinary trout-fishing experience; this is ice-fishing. Wrap up warm and cast your line through holes in the thick river ice at January's Hwacheon Sancheoneo Ice Festival in the neighboring province of Gangwon. Or go extreme and do it with your bare hands, with only shorts and a t-shirt to stave off the freezing temperatures. Don't worry: you can warm up afterwards with a hearty feast courtesy of your very own hard-won catch.
Save on adventurous

activities in Seoul
Save on admission to Seoul attractions with Go City. Check out @GoCity on Instagram for the latest top tips and attraction info.