Airport transits are one of the many" joys" of life. We're sure you've been there before. You sit in front of your laptop, ready to book your flight, when you realize a direct flight costs about three times as much as a connecting flight. So, begrudgingly, you book the cheaper tickets. That's when the nightmares start. Every night it's the same. You toss and turn, subconsciously worried about your layover. What will you do? Is 8 hours enough to go and see a city, or should you stay in the airport utterly bored? What if the flight takes off without me? What if?!
Well, don't worry. We're here to dispel your nightmares like a handy travel dreamcatcher. In this guide, we'll tell you everything you need to know about airport transits in Seoul, including where you'll land, how to get about, top tips, and what to see and do if you have time to kill. You're welcome.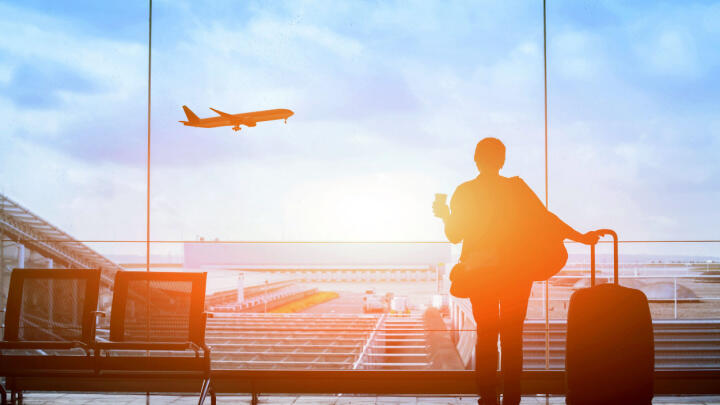 Airport Transits in Seoul
You could easily pick a worse place for a transfer than Seoul. South Korea's bustling capital is a beautiful place filled with unique culture, food, and experiences. So, if you need to stop off, you'll find something fun to do. 
You'll likely land in one of two airports - Incheon International Airport (ICN), or Gimpo International Airport (GMP). Both are around 30 miles outside of Seoul, so if you have a chunk of time to spare, it doesn't matter where you land!
Airport Transits in Seoul - How to travel
So now you'll need to know the different ways you can travel from the airport to the city center. Thankfully, you've got a few options to choose from. Each has its own pros and cons, so take a look below and see which suits you best. 
Airport Railroad Express (AREX)
If you're landing at Incheon International Airport, the Airport Railroad Express (AREX) is one of the easiest ways to get into Seoul. AREX trains run from the crack of dawn til the early hours, with a regular service every 10 or so minutes. 
And best of all, you'll be walking around Seoul within the hour, as the train takes less than 45 minutes. For a measly 9000 won (around $10), it's pretty affordable too.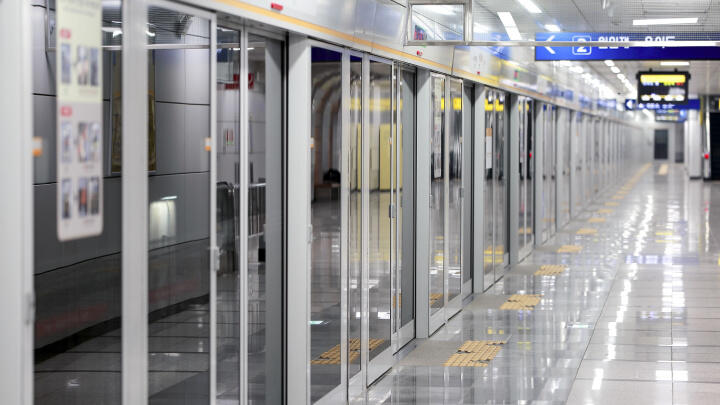 Subway
Seoul's subway system is extensive, affordable, and best of all, air-conditioned! It's so extensive that it reaches out to both Incheon International and Gimpo International. While it may lack the views of an overground train like the AREX, it more than makes up for it with its speed and price.
Take the subway, and you'll be in central Seoul within 40 minutes. It won't break the bank either, as fares start at 1200 won, or $1. And last but not least, you can head pretty much anywhere once you're underground, so if you have a specific event or experience you want to see during your layover, head right there. Easy peasy.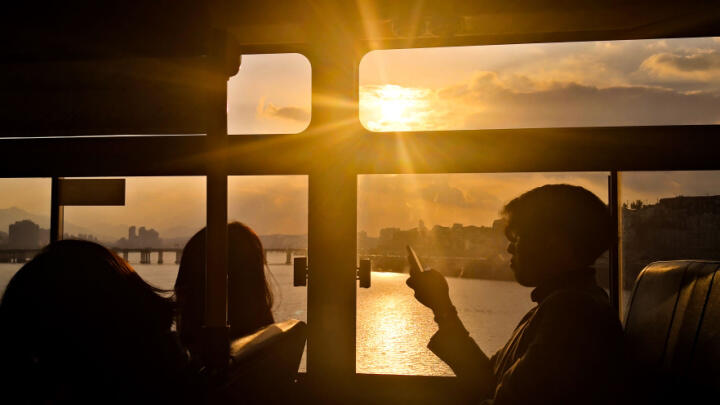 Bus
If you've got time to kill and you aren't worried about a slower trip, the bus is a perfectly acceptable way to get into Seoul. 
However, given that the bus is at the mercy of road traffic and the fact it costs more than the subway (around 7000 won, or $6), you're probably better off getting that instead. If you're worried about taking a lot of luggage onto the subway, just spend a few extra bucks and take the train - if you land in Incheon, that is.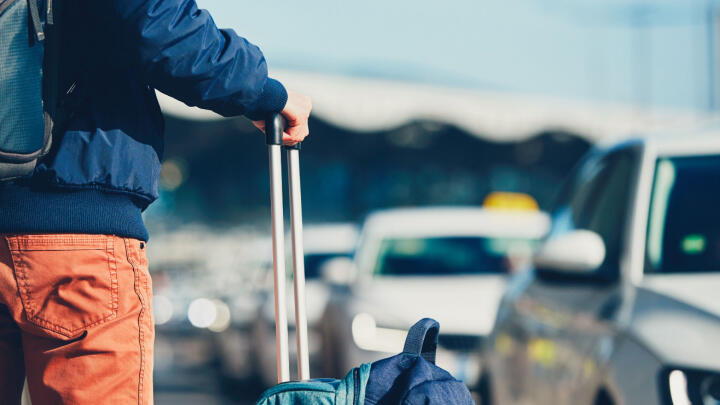 Taxi
If money's not an issue and you want to ride in style, a car service is the best way to travel into Seoul. Sure, you might hit traffic, but in the back of a luxury vehicle with the air-con pumping, are you really going to care? 
Both airports have taxi stands, so you'll likely find one as soon as you step outside. Alternatively, you can book ahead and have your driver greet you. 
A taxi will likely set you back around 45000 won, or $35. In the grand scheme of things, it's not that much, but if you don't want to spend that, the other options detailed above will be more than enough. 
It is worth making sure that your provider is legit. Taxis are considered very safe in Seoul, but it's best to check ahead. If you don't want to book in advance, just Google the taxi company to make sure everything's above board. 
Helpful Tips for happy Airport Transits in Seoul
Seoul is such a fantastic city that you may lose track of time. Hell, you may even want to stay! But you've got a plane to catch, mister! Before your trip, check out these top tips to ensure you make your connecting flight.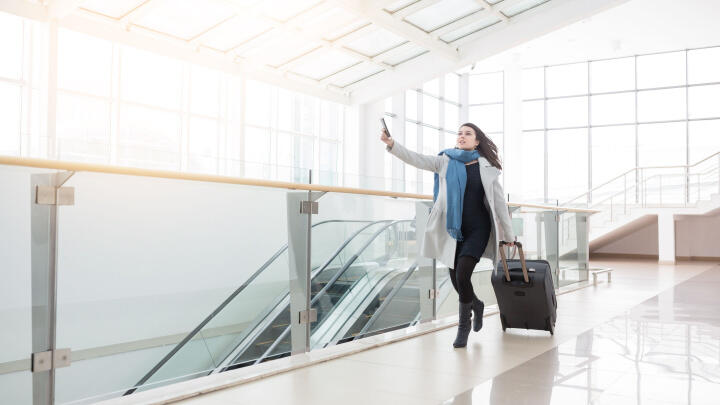 Know your terminal
Make sure you know which terminal your flight is departing from or arriving at, as the terminals at Incheon and Gimpo airports are quite large and, frankly, can be a bit confusing. If you need help, feel free to ask an airport staff member for directions so you know where to go when you head back. The large majority of people in Seoul and especially at the airports speak English, so don't worry about the language barrier getting in the way!
Timekeep!
If you use road-based travel like taxis or buses, make sure you keep some time spare on your trip back. You wouldn't want a traffic jam to stop you from making your flight!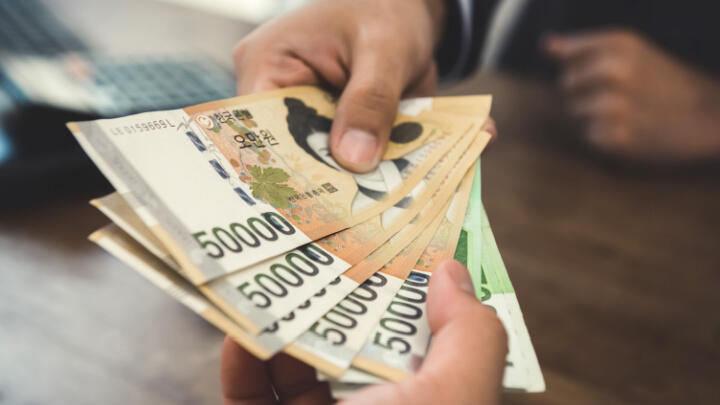 Get some local currency
If you're planning on spending any time in the city, exchange some won at an exchange booth in the airport. You may not be able to use your card. 
Stay connected
South Korea has one of the best internet infrastructures on the planet, so make use of it! WiFi is available at both the airports and in the city, so stay connected and keep an eye on your phone. If your flight details change, it's better you know sooner rather than later! 
Things to Do in Seoul During Airport Transits 
So, now you know how to get into Seoul, let's talk about some things you should do when you get there!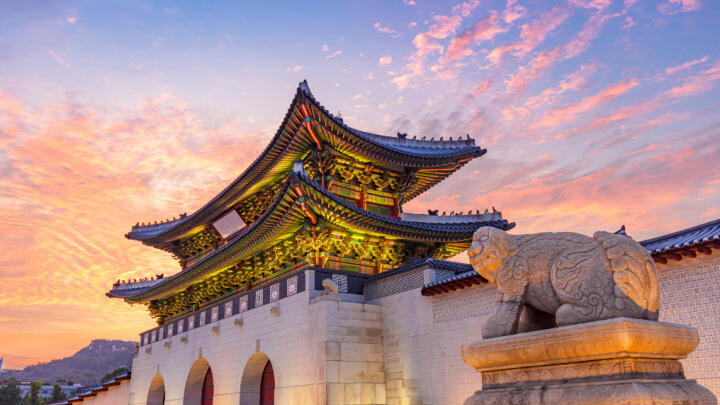 Explore a Palace
One of the best things to see in Seoul is the palaces. Not only are they beautiful, but since time is of the essence, they can be enjoyed in an hour or so. 
Gyeongbokgung Palace and Changdeok Palace are just two of the many palaces you could visit. Each will give you plenty of beautiful photo opportunities. 
Shop and Eat
If you fancy doing a spot of shopping before you head to your final destination, Seoul's got you more than covered. It's a veritable shopper's paradise, with innumerable boutiques, high streets, and markets. Check out our guide to the city's best shopping districts and see which suits you.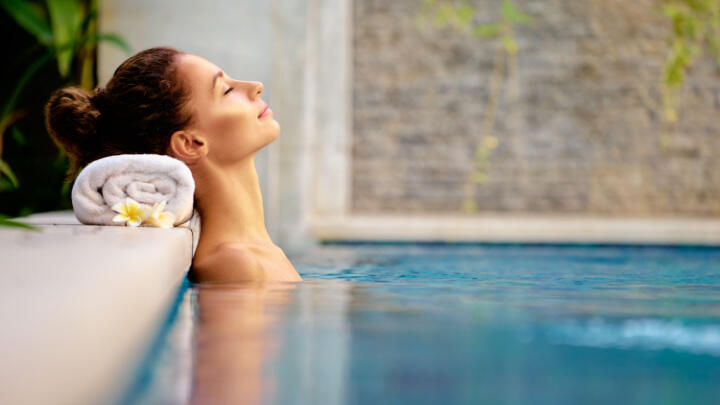 Relax in a Spa
Need to refresh your body and soul between flights? Head to the Dragon Hill Spa and get some much-needed TLC. With saunas, massages, hot tubs, and much much more on offer, you'll leave feeling like a brand new person. Just in time for you to board another flight and wash it all away! Yay!