Let's be honest; kids can be a handful in public. They're happy and quiet at the best of times, leaving you and everyone else in peace. At other times, they can feel like their world is ending, causing those around you to lose patience and question why you'd even bring a kid with you in the first place. Kids, am I right? 
That can be doubly true for places like bars and especially restaurants. Eating out is expensive enough without feeling like your monetary outlay hasn't been ruined by the screams of a fussy child. So, as parents, what do you do? Well, you look up the best family-friendly restaurants in your area, and make sure your kids aren't bothering anyone! And if you bring the little ones with you on your Seoul vacation, you're in luck. The city has tons of kid-friendly restaurants that will keep your little ones entertained. So, read on and discover our recommendations for the best family-friendly restaurants in Seoul!
Including:
Play in Museum
Hello Millgaru
Lilliput
Carrie Kids Cafe
Champion Kids Cafe
and more!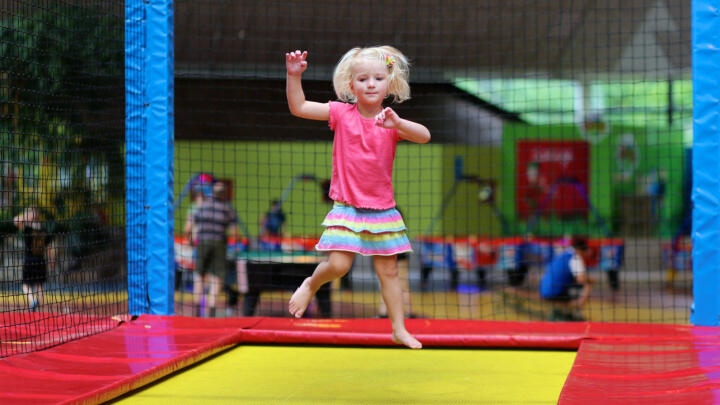 Play in Museum
Play in Museum, or P.I.M., offers a veritable feast of entertainment for kids. Trampolines, ball pits, art rooms, and more can be discovered on multiple levels. 
And, while it might not be in the center of Seoul, it's worth a trip outside the city to experience. Of course, we haven't even touched on the food, which offers plenty of food and drinks that will appeal to both kids and parents alike. 
Hello Millgaru
Want to sprinkle a bit of a learning experience into your trip? Then Hello Millgaru is one of the best family-friendly restaurants in Seoul! Over two hours, your kids will be able to play with rice and flour before learning how to cook. 
Don't worry, it's simple stuff, so you needn't bring any oven mitts. All the while, you can sit and relax, chowing down on locally-sourced dishes, and then join your little one when playtime is over.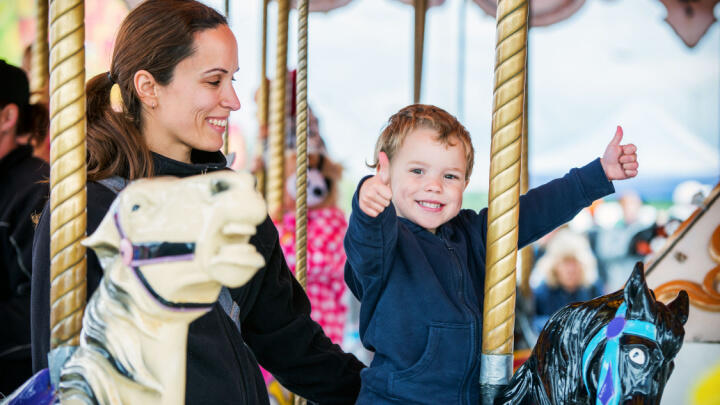 Lilliput
Fancy munching on some delicious pizza while your child runs rampant around an entire play area? Look no further than Lilliput. 
Each location has different activities for kids to enjoy, so check ahead before you leave the house. One even had a merry-go-round, which most kids would absolutely love to play on. 
Champion Kids Cafe
Want to put your kids through their paces? Drag them along to Champion Kids Cafe and put them to work on the location's amazing obstacle course. And don't worry, there are helmets and harnesses provided. You know, just in case. 
See your little ones strutting their stuff like American Gladiators as they run the gauntlet to win the prize. Except it's not really a gauntlet, it's just a bit of fun. You're free to sit and enjoy some food and a coffee while they go, or help them as they navigate all the not-so-treacherous obstacles.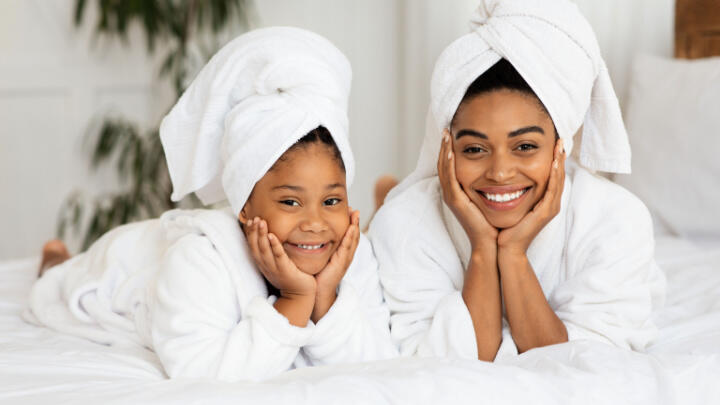 Plouf
Want to give you and your little one some rest and relaxation? Then why not try Plouf, which offers a wide selection of bites as well as a swimming pool and spa that'll leave you all feeling pampered and proper.
Foot massages, manicures, and pedicures are just some of the treatments you and the little ones can enjoy. And hey, just because they're kids and they prefer running around getting their heads stuck in weird places doesn't mean they won't appreciate some delightful spa treatments. Right?
Peachgray
Do your kids like pancakes? Stupid question; of course they do. Do they also like to make pretty ('pretty') pictures with an assortment of arts and crafts? If you answered yes to one or both of these questions, then Peachgray might just be one of the best family-friendly restaurants in Seoul!
With all that paint and all those pancakes flying around, it can get on the messy side, so make sure to dress your little ones down. No need for the Sunday best at Peachgray. However, if your kids have expensive clothes that'll be ruined by a bit of acrylic, perhaps you can afford to simply replace them? Either way, they'll grow out of them soon enough.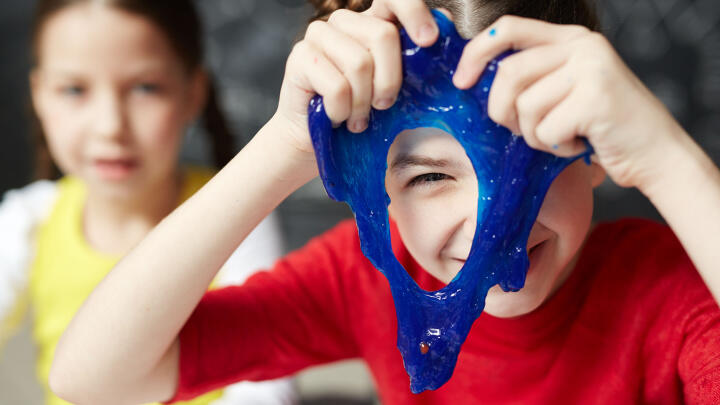 Lily Daisy
Let's be honest; kids can be pretty gross sometimes. When they come in from outside, there's no telling what weird and wonderful compounds you'll find caked into their clothes, hands, and face. If your little ones revel in this sort of grossness, then Seoul's got the perfect place just for them and you. It's called Lily Daisy, and its business is slime. 
Here, kids can create their very own slime concoctions, replete with creative additions like sparkling jewels. Then, they get to take it home with them, where they're free to rub on the walls, floor, and furniture in your hotel. Fantastic. Oh, and there's food, of course, because it wouldn't be on this list otherwise. 
DB Story Cafe
Sticking with the design theme of the last couple of places, we've got DB Story Cafe. But instead of slime or gallery-level artworks, their specialty is phone cases. Kids and phones are just a fact of life at this stage, though this will only really appeal to older kids who are phone literate. Or, maybe just ones that are happy to design some monstrosity for your phone. Who knows.
There are plenty of accessories you can add to each case, and heaps of glue are provided to every child who walks through the door. On top of that, if your - and your child's - creative juices just aren't firing on all cylinders, the friendly staff are happy to help. Though plenty of bigger kids come here, it's still a great place for kids if they need to flex their artistic muscles. 
And those are our picks for the best family-friendly restaurants in Seoul! Looking for more fun-filled activities with the little ones, or perhaps some more grown-up experiences in the city? Check out Go City! With our All-Inclusive Pass and Explorer Pass, you can see all of Seoul's best bits for one low price!