Hello there, traveler-to-be! So, you've settled on Seoul as your vacation destination. Excellent choice! Full of great food, dazzling culture, and some of the best nightlife around, it's easily one of the best places to visit on the planet. 
However, if you're new to the city, and have no idea where to set up your base camp, we're here to help! Below, we've curated the best neighborhoods to stay in during your Seoul vacation! You'll learn about each district's best bits, as well as some recommendations for experiences and places you definitely shouldn't miss! So, without further ado, let's get exploring!
Including:
Insadong
Myeongdong
Hongdae
Gangnam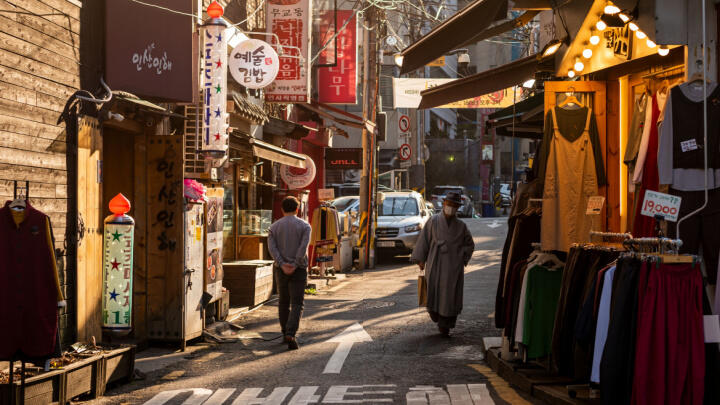 Image courtesy of LegoCamera/Shutterstock
If it's your first time visiting South Korea, then you might want to consider Insadong as your home base. Not only is it relatively central to all of Seoul's best bits, but it's also a hub of culture from the city's past and present. 
Seoul's art district in all but name, you'll find plenty of independent galleries, museums, and shops selling unique pieces all over the place. If you want to jump in at the deep end and immerse yourself in South Korea's rich culture, you can't go wrong in Insadong.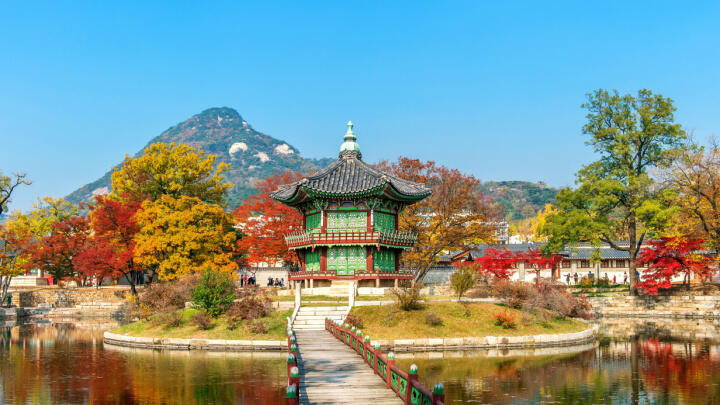 You'll also find plenty of authentic teahouses and relaxing cafes if you need to recharge. But perhaps the biggest draw for first-timers is the palaces. Gyeongbukgung Palace is perhaps the district's biggest and best, and student guides are on hand to show you around. They do it to practice their English, so make sure to give them a tip - and some encouragement - after the tour's over! You can even rent authentic palatial attire if you want to look and feel the part.
Nearby you'll also find Changdeokgung Palace, which is known for its pristine, beautiful gardens. Both are great fodder for your vacation picture collection, so make sure your battery's charged, and you've got enough room on your phone for hundreds of enviable snaps! And, like Gyeongbukgung Palace, you can rent some authentic attire if it suits you. 
Nestled between the two, you'll find Bukchon Hanok Village, a charming, traditional village that has stood the test of time - and wars - and remains one of the most authentically pre-war villages in the city.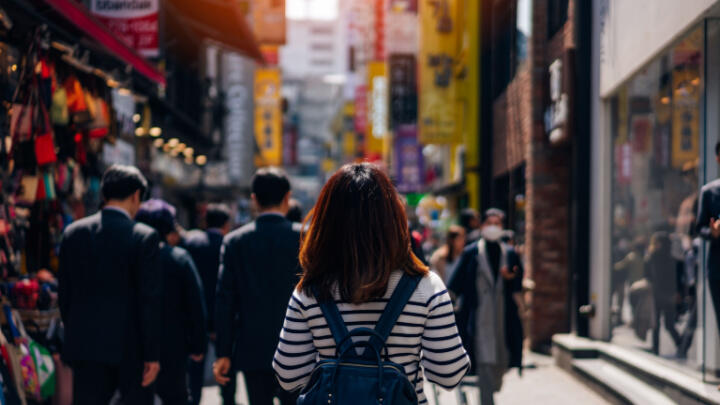 Next up is Myeongdong, Seoul's shopping paradise. It's near enough Insadong that you'll still be close to all the good stuff, but unlike Insadong, the focus here is on great street food, bustling markets, and the neon lights of countless shops beckoning you in to find a bargain!
You'll still find great places to stay too, with plenty of hotels that will be more than willing to set you up with a great spot.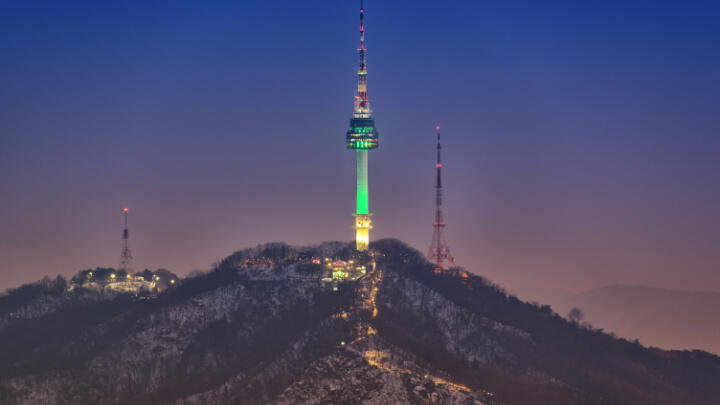 And, when you've had your fill of brilliant food and shopped til you've dropped, head up the nearby Mount Namsan and explore N Seoul Tower. Standing tall at over 770 feet high, it's one of the most eye-catching sights in the city. Either make the trek up the mountain by foot, or take a cable car from Myeongdong station. Once there, hook yourself up with an audio guide to get the most from your visit, and be sure to check out the roof terrace of the plaza before heading up to the observation deck for sweeping 360-degree views across Seoul and beyond. Head there after sundown, and you're in for a visual treat. 
You should also make time to visit Cheonggyecheon Stream, an artificial, reclaimed stream that runs between some of Seoul's modern buildings. It's a great place to walk, if you need to burn off some calories from the tons of street food you'll inevitably consume in the district!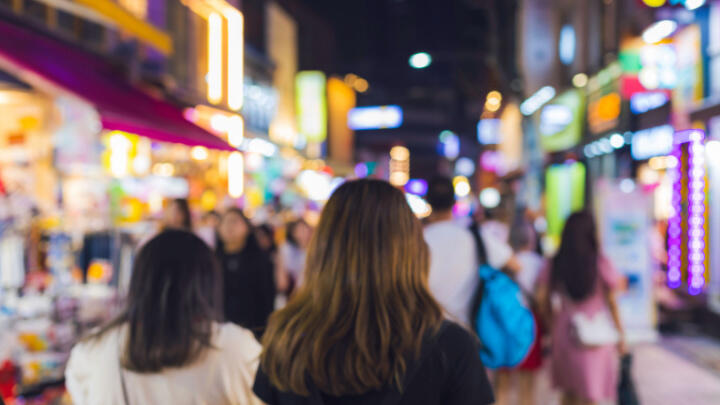 Hongdae is known for two things - Hongik University, and the inevitable nightlife that comes with such an influx of young and excited students!
It has comparable amenities to Myeongdong, with heaps of street food stalls, shops, and markets, but what it has over Myeongdong is clubs, bars, and other late-night revelries.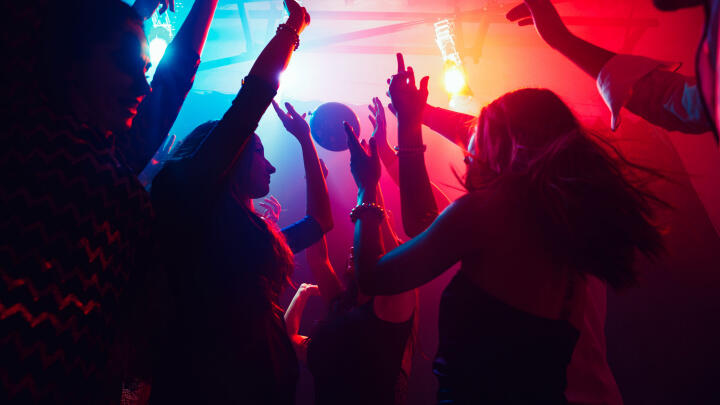 If you want to make the most of the city's clubbing scene, and don't mind the noise and vibe going on into the early hours, then Hongdae's a great place to pitch your tent. 
If you want to see everything the district has to offer and meet some new people along the way, why not go on a local bar crawl? Residents and travelers alike tend to get involved, and it's the perfect opportunity to explore Hongdae's thriving bar scene.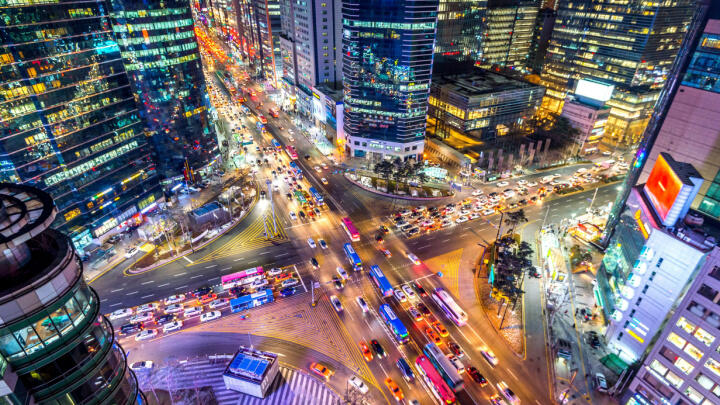 Even if you've never visited South Korea before, you may already be familiar with the name Gangnam from the famous Gangnam Style song that came out however many years ago. And yes, apologies for putting that catchy rhythm back in your head. Just think of something else. 
Similar to Hongdae in terms of its bar and club scene, but a bit further from the center compared to some of the other districts on this list, Gangnam literally translates to 'south of the river'. Still, if you don't mind traveling to other parts of the city, which is super easy thanks to the city's award-winning public transport system, then you'll find plenty to keep you in Gangnam.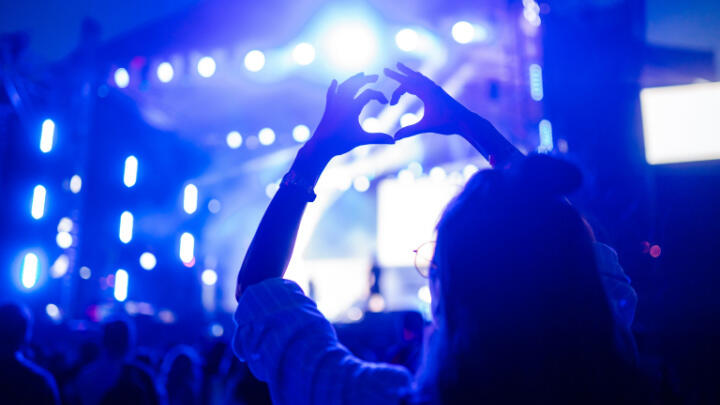 K-Pop fans will also appreciate the fact it's often considered the genre's de facto home, so you'll likely find plenty of photo ops with ads, signs, and maybe even a star or two if you're lucky!
Other than that, you'll find plenty of places to eat, drink, and dance, so if you're a night dweller, you'll find more than enough to do when the sun goes down. 
And those are our picks of the best neighborhoods to stay in on your Seoul vacation! If you need some more recommendations for places to visit, check out our picks of the best bars in the city, Seoul's greatest nightclubs, and our favorite cafes (to help with the inevitable hangover). And, for all the best experiences under one roof, check out Go City! With our All-Inclusive Pass and Explorer Pass, you can see all of Seoul's best bits for one low price!