Heading to Seoul this year and want to know what's good? In this guide to the best places to visit in the city, we'll explore thrill-seeking theme parks, palatial paradise, perfect views, and much more. So, without further ado, let's get to it!
Including:
Lotte World
Gyeongbokgung Palace
N Seoul Tower
Korea Folk Village
and more!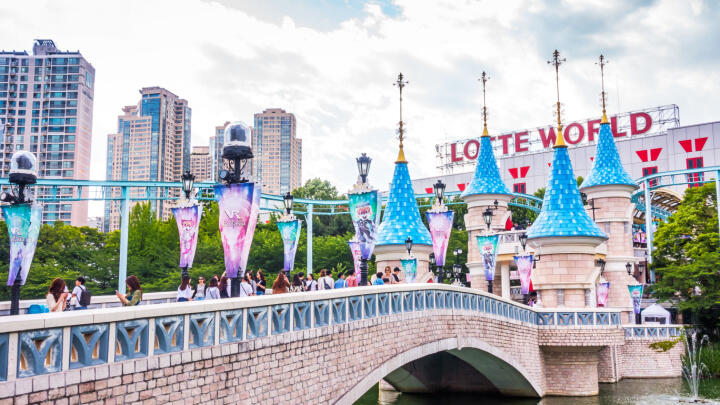 Image courtesy of Take Photo/Shutterstock
If you're seeking thrills in Seoul, Lotte World is one of the best places to visit in the city. The capital's biggest and best theme park, it boasts over 50 rides that cater to young whippersnappers and aged, experienced adrenaline junkies alike. 
For us grown-ups, look out for terrifying times like those at Atlantis Adventure, a rollercoaster that dips, dives, and spins through all manner of biomes. Or, take your chances on a bungee ride or a swinging Viking ship. Then, when you're tuckered out, catch a 3D movie at the on-site IMAX or go for an ice skate. It's all in a day's work at Lotte World. 
For the little ones, Lotte's Kidstoria is their very own theme park within a theme park. Theme park-ception, if you will. There, they'll find tons of age, and height, appropriate things to enjoy.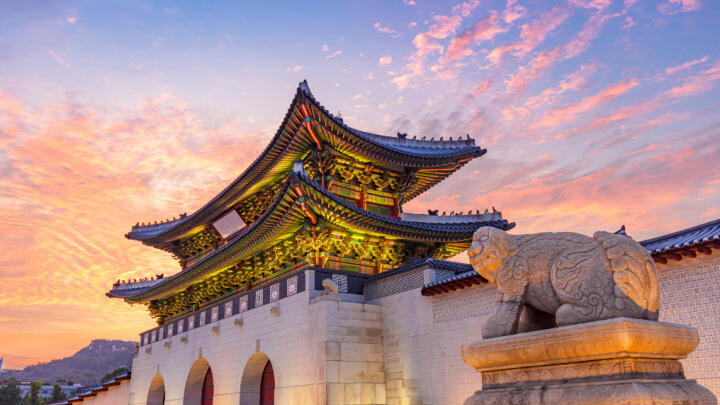 Now guide to Seoul's best places would be complete without shining a light on its epic palaces. In fact, Millions of people make the trip to visit them every year. And, while they're all grand in their own way, Gyeongbokgung Palace should be top of your itinerary. 
Built over 600 years ago during the centuries-long Joseon Dynasty, it's the biggest grand palace in the city. Though it has been torn down and rebuilt countless times ever since, it's always been restored to its former glory. So why not go wander the grounds, admire the lavish buildings, and take some snaps to commemorate your visit? The National Palace Museum of Korea and the National Folk Museum of Korea are both found on-site if you want to add a splash of learning to the proceedings. 
And, if you want to fully immerse yourself in the palace's storied culture and history, why not rent a traditional Korean Hanbok and wear it as you explore? There are hundreds to choose from, and they'll make you look the part in your vacation snaps of the palace grounds!
N Seoul Tower, AKA N Tower, AKA Nansam Tower, is one of the tallest landmarks in the city. Coming in at over 770ft tall, you can see it from pretty much anywhere in the capital. But rather than look up at it in wonder, why not head up to the very top and look over the city from its very highest level? 
Take the elevator, or board a cable car up to the observation tower for the best views in the city. Since it shuts at 10PM, head there after the sun goes down, and you'll see the whole city bathed in neon. And if that doesn't make the perfect picture, we don't know what will. 
It's also, you know, romantic. So if you're taking that special someone on your getaway, then N Seoul Tower is one of the best places to visit in the city!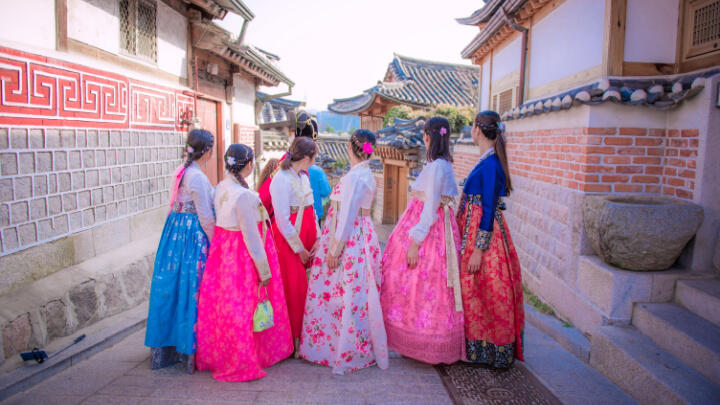 Speaking of the Joseon Period, have you ever traveled back in time? If you answered yes, reveal your secrets. If you answered no but would like to, the next best thing is the Korea Folk Village, a town lost in time.
Filled with era-authentic buildings, dress, and performances, it's a great way to see what life was like back in the day. Interestingly, even though the village harkens back to the Korea of old, it didn't even exist until the 20th century. That's because heritage buildings were shipped there from all across Korea in order to create it. There you go, a sweet fact for absolutely free.
If you're a fan of period-specific entertainment, want to immerse yourself in Seoul's history, and aren't adverse to seeing martial arts performed on horseback, it's definitely a must-visit for your vacation itinerary.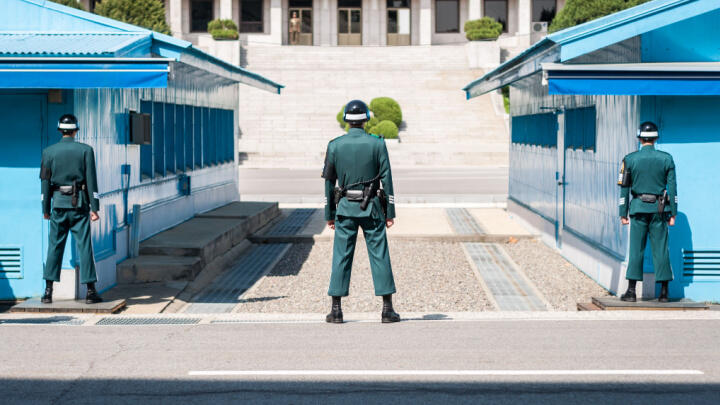 History buffs will also get a kick out of visiting the Demilitarized Zone. If that name incites thoughts of pulling on some combat gear and carrying a gun, you needn't worry. The Demilitarized Zone, or DMZ, is the fenced-off land that separates North and South Korea. Erected after the Korean War, it is one of the most contentious slices of land on the planet. So, why not go on a tour and see it for yourself?!
Your guide will be there to give you an insight into these politically-opposed countries as they take you on a tour of the DMZ's most significant landmarks. See Imjingak Pyeonghoa-Nuri Park, a safe space for refugees during the war; the Bridge of Freedom, which helped thousands cross back over to South Korea following the war; and the 3rd Infiltration Tunnel, a borehole dug by the North when they planned an invasion. Yes, you can explore the tunnel. And no, you won't be in any danger. 
This slice of history is one of the best places to visit in Seoul, so if you're heading there, make sure you book a space!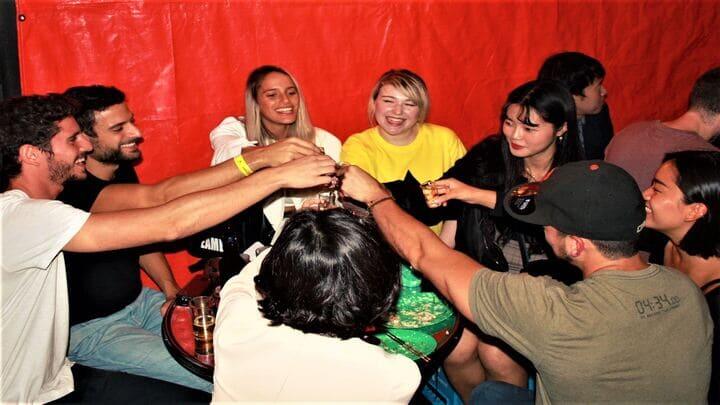 After all that serious business, you might need a drink. Thankfully, this tour of the glitzy and glamorous Hongdae district is here to make all your dreams come true. Or, at least, wet your whistle. 
Allcomers are welcome, whether you're a couple, solo, in a group, or even a local. The organizers pride themselves on creating a safe and fun environment that caters to all. So, why not join in on proceedings and get a tour of Seoul's best bar scene? 
You'll get a rundown of Hongdae's best watering holes and play some games while you're at it. Free shots and free entry are included, so all you need to bring is your smile, and that happy demeanor people tell you about. It's the perfect opportunity to meet some new people, so why not see what all the fuss is about? 
And those are our picks of the best places to visit in Seoul! Need some more inspiration for your vacation? Check out Go City! With our All-Inclusive Pass and Explorer Pass, you can see all of Seoul's best bits for one low price! Oh, and check out our blog if you want the low down on different seasons, events, food, and other experiences!