If you're looking for a fun day trip destination from Seoul, that's easy to get to, has vibrant and colorful streets and loads of different places to explore, then head west to Incheon, Korea's only official Chinatown. Around 20 miles away and accessible via Seoul's Metro system, Incheon has been a hub for Chinese immigrants since 1884, when they flocked to the area looking for work. It's close to the airport, so is perfect for starting or finishing your visit to Seoul, and is packed full of cool Chinese art, architecture and street food. So grab some steamed dumplings and mooncakes and go searching for:
Historic walks

Uiseondang Chinese Temple

The Jjajangmyeon Museum

Grand Park and Jayu Park

Songwol-dong Fairytale Village

Markets

Wolmi Park
Historic Walks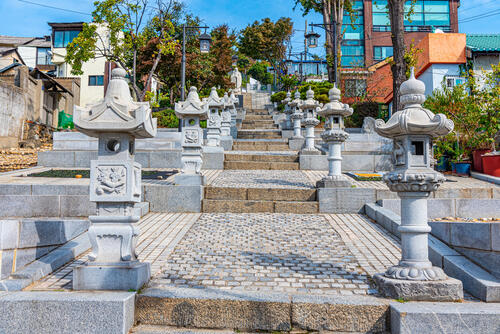 Seoul's Chinatown is a great place to wander around. If you've traveled by train you'll come out in front of the impressive main gate, known as Junghwaga. There are three other gates, if you want to do a circle, or you can head to the center via some impressive stone steps which originally divided the Chinese settlers from the Japanese – notice the different architectural styles on each side. Don't miss the statue of Confucius at the top, then head to Samgukji Mural Street, with 160 paintings depicting scenes from the Three Kingdoms Period in the third century AD. Keep wandering and you'll find cute Chinese buildings, street food stalls and the distinctive red bricks of the Dapdong Cathedral of St. Paul.
Uiseondang Chinese Temple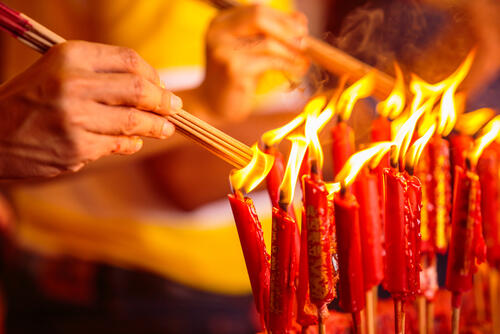 Uiseondang, meaning 'to retain justice and live well', is a small but very pretty Chinese Temple recognizable for its distinctive red and black columns. The only one of its kind in Korea, it was built in the 1850s by Chinese migrants as a place to pray for safe travel to and from the nearby port of Incheon. Though temporarily repurposed as an educational center after the Korean War, it's now been restored to its former glory, so visitors can say their own prayers or simply marvel at the lavish decorations and sacred statues. Be sure not to miss the murals decorating its outside walls!
Jjajangmyeon Museum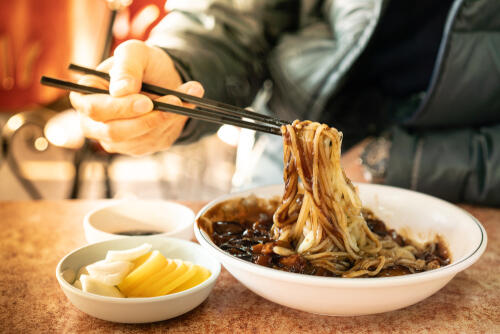 If you're a foodie of any kind, or just like noodles, then the Jjajangmyeon Museum – birthplace of Korea's famous black bean noodles – has to be on the top of your list. It was invented here by the Chinese immigrant Woo Hee-Gwang in the early 1900s, and his former restaurant, Gongwachun, is now a museum dedicated to this most prized of Korean dishes. Trace its history, development and influence on Korean culture through the four-storey museum, then – since you're bound to be craving some by now – head up the road a bit to the new Gongwachun and try some for yourself!
Grand Park and Jayu Park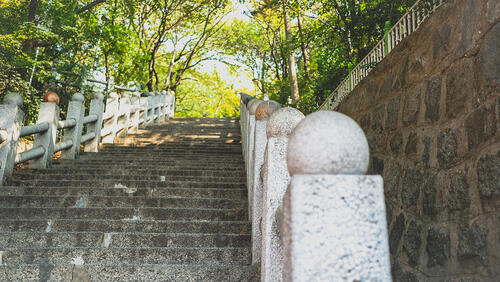 An easy walk from Chinatown, these parks make a nice retreat from busy streets and crowded marketplaces. As its name suggests, Grand Park is a large green space with walking and cycling trails, restaurants, botanic gardens, lakes and stunning city views, perfect for picnics and cooling down under its green canopies. Next to it, the smaller Jayu Park, also called Freedom Park, was the first western-style park in Korea and was built shortly after the port in the late 19th century. As well as hilly trails and pretty landscapes, you'll find the USA Centennial Monument and Douglas MacArthur Statue commemorating the Battle of Inchon in the Korean War, which resulted in the recapture of Seoul by the United Nations.
Songwol-dong Fairytale Village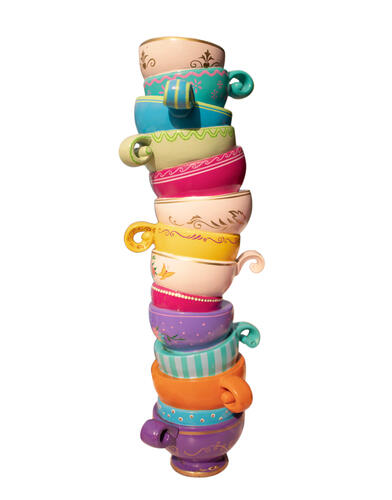 If you haven't made it to Lotte World or Everland in Seoul, and fancy a dose of color and nostalgia for your afternoon in Chinatown, head north of the district to find the Songwol-dong Fairytale Village, which is exactly what it says it is. This small district of just a few blocks is filled with colorful houses painted with scenes from all your favorite fairy tales. It's free to wander around, so let your feet lead the way, take photos and maybe play a game of who can name the most characters! You'll recognize them from Anderson's, Grimms, Disney and even some Korean ones as well, including some hidden down narrow lanes and side streets. There's also a Trick-Eye Museum, if you want to make a full afternoon of it.
Markets
Make sure you bring your empty shopping bags, because even the most resistant shopper will find something to take home in Chinatown. You'll find plenty of street markets if you just wander around, but most people head to the Sinpo International Market, which was once buzzing with trade from the local port. Nowadays it's the go-to spot for fresh produce and household goods, and is famous for its dakgangjeong, or sweet and sour chicken. If you're self-catering and after some local seafood for your dinner, then be sure to check out the Incheon Complex Fish Market, where you can also opt to have a live fish prepared for you to eat on the spot.
Wolmi Park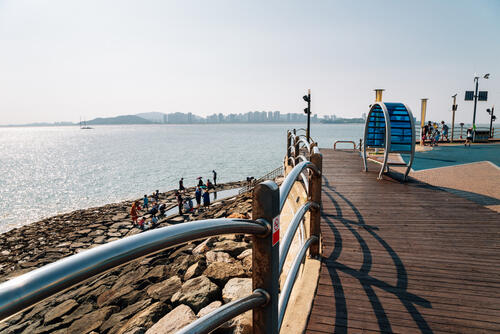 It's slightly out of town on the coast, but worth the diversion if you've got kids or are overnighting in the area. For the best views, ride the Ferris wheel at sunset or putter along the coast on the Wolmi Sea Train, the longest urban tourist monorail in Korea. There's a vintage style theme-park with a fun collection of rides, and a nearby park for lounging and picnicking – or you could head to the beach for a dip, of course! Nearby you'll find the Museum of Korean Emigration History, or if you need some exercise you can climb up to the Wolmi Viewpoint for 360 degree views over the park, Chinatown and the Incheon Bridge, stretching more than 11 miles over the Yellow Sea.
Explore Seoul's Chinatown with Go City
There are plenty of things to do in Seoul's Chinatown! Explore markets, temples, parks, street art and the history of Korea's most famous noodle dish in this vibrant and dynamic district. While you're in Seoul, be sure to grab Go City's Seoul Explorer or All-Inclusive Pass, so you'll save on dozens of attractions around the city.