Plants. Everybody loves plants. Yes, even you, the person reading this and glancing over at the wilting beauties they promised they'd water this time. Maybe cut your losses? Anyway, plants. They're pretty good, and have never been bigger in the cultural zeitgeist. And nothing proves that more than the rise of veganism.
The vegan way of life has really popped off over the past decade, with many forgoing not only meat but also dairy too. It's a brave new world, and sustainability is the name of the game. So, if you're already a vegan, or are considering a change, where better to grab some guilt-free bites than in Seoul? South Korea has tons of vegan friendly restaurants to visit? But which is the best in the city? Don't worry; you needn't trawl the internet for sweet morsels of information. We've collected the best vegan restaurants in Seoul just for you. Read on, and find your new favorite plant place!
Including:
Plant
Ose Gye Hyang
Vatos Tacos
Huggers
Sanchon
and more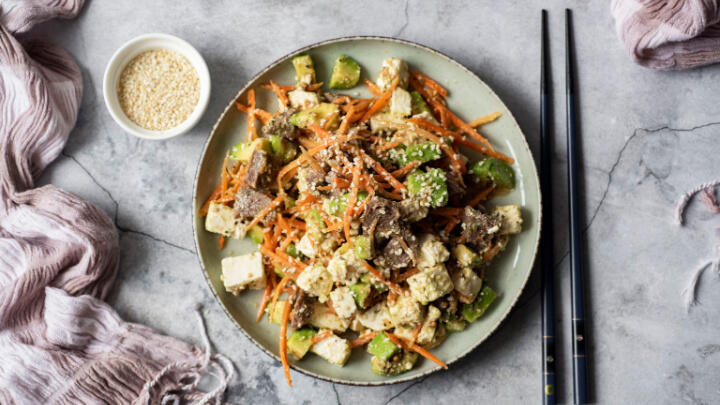 With a name like Plant, it's hardly surprising that this restaurant finds its way to the top of our list. But it isn't just a reference to the plants they exclusively use to cook with; it also references the myriad plants you'll find throughout the restaurant!
Whether you're looking for a quick bite, a big meal, or a refreshing salad, Plant's verdant surroundings are a treat you simply must try once. It seems the rest of South Korea is in agreement, as Plant actually boasts the highest number of reviews and visits of any vegan friendly restaurant in Seoul! Whether it's the best, though, is up to you.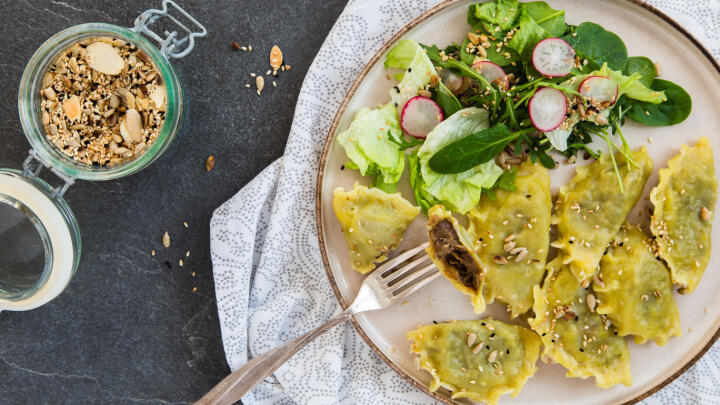 If you're looking to quell your hunger with some authentic vegan Korean dishes, then look no further than Osegye Hyang! Once you've navigated the winding side streets that lead you to this hidden gem, you'll be in for a world of delicious, guilt-free hurt. 
Korean favorites like bibimbap, dumplings, and steamed rice bab are all available with vegan substitutes. And, with a traditional Korean dining experience featuring cushions, low tables, and shoe-free feet, it'll be one to remember! Just make sure you wear clean socks; no one wants to smell stinky toes.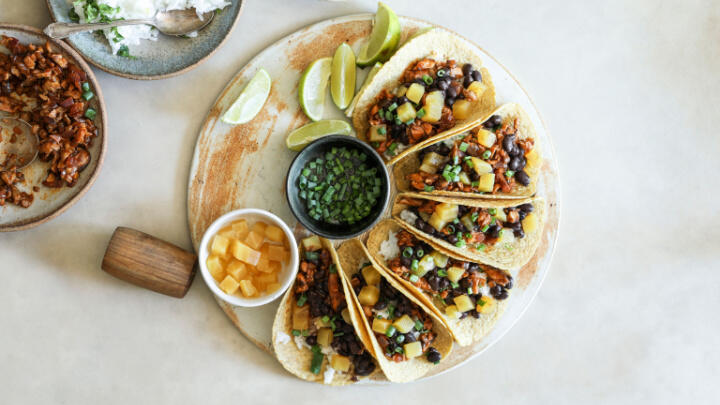 In the mood for something spicy? Well, worry not, my hot-tongued friend, because Vatos Tacos will fulfill all your desires. As long as those desires are for vegan Mexican food, at least. 
Do you want vegan tacos, burritos, and other Mexican delights? Go get it, tiger. Fancy some of the best guac you'll ever have in your life? You know where to get it. With an enviable menu full of delicious vegan alternatives, you'll be spoilt for choice. Then, wash it all down with a pitcher of beer or, better yet, a load of sangria to feel a little fruity! If you love Mexican food but hate eating dairy and meat, Vatos Tacos is one of the best vegan restaurants in Seoul!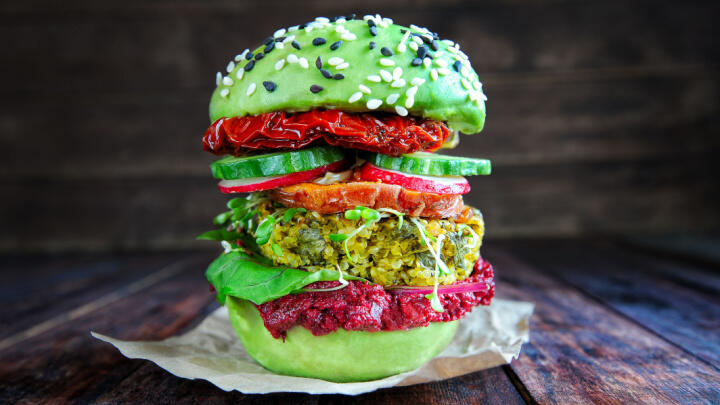 Huggers
If you're the kind of human who equates eating a burger to getting a warm, fulfilling hug from your best friend or partner, we're on the same wavelength. Clearly, the creators of Huggers felt the same, when they named their vegan burger shop the very same!
These aren't pathetic excuses for vegan burgers you've had in the past. You know, the ones where they just take the patty out and give you a bun with salad in it. These aren't even just those meat alternatives that are all the rage these days. No, these are creative masterclasses in vegan cooking, with unusual ingredients and fascinating combinations that are sure to wow your taste buds. Ever had an avocado and pesto burger? No, and don't lie and say you have. Come to Huggers, and you can try such a crazy combination for yourself. So crazy that it just works? You're damn right. And that's just the tip of the iceberg - there a tons of other creative combinations for you to try. And if those aren't enough, why not pick up dessert to top your dining experience off? Heaven. Huggers is easily one of the best vegan restaurants in Seoul - miss it at your peril!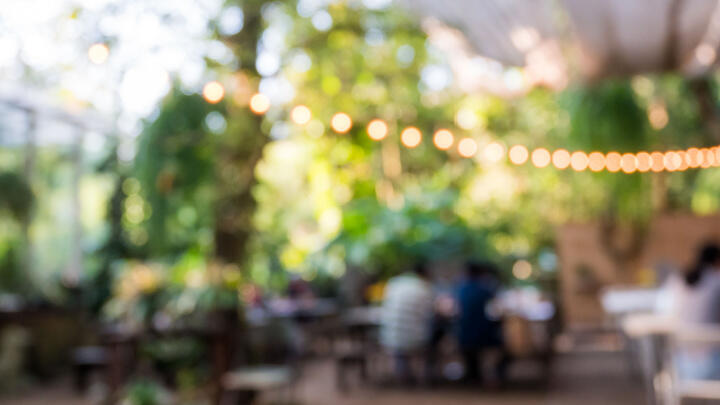 Sanchon
Need some spiritual food to refresh the mind and fill the body? Well, it doesn't get much more spiritual than a restaurant created by a monk, does it? But that's just what Kim-Yon-Shik did when he created Sanchon, one of the best vegan-friendly restaurants in Seoul!
It's set meals all the way, here, with plenty of small plate offerings providing some of the best Buddhist vegan food around. If the weather's good, you're free to enjoy your small plate bonanza in Sanchon's fantastic garden, where plants, vines, and other flora will help you find inner peace. The food helps too, of course. 
Vegetus
Had your fill of Korean food? Need some of that sweet, savory, oily western food to hit the spot. Or, are you just hankering for a taste of home to quell the homesick vibes? If you answered yes to any and all of those questions, then Vegetus is the answer. And yes, there are plenty of vegan-friendly choices on offer; or we wouldn't even mention it here!
Lasagnas, Pies, and fried 'chicken' are just some of the many western delights you'll find on Vegetus' scrumptious menu. So, if you miss some more familiar dishes, you know where to go. You can even pick up organic fruit and veg, if you're inspired to whip up your own taste of home.
And those are our picks of the very best vegan friendly restaurants in Seoul! Now, off you go, and see which is your favorite! If you are the dairy-liking sort, why not check out our list of the best vegetarian restaurants in Seoul while you're at it? And you may as well make the most of your vacation in Seoul by checking out Go City! With our All-Inclusive Pass and Explorer Pass, you can see all of Seoul's best bits for one low price!