Ok, so it's not quite up there with Rome or Paris in the romance stakes, but Seoul still makes for a pretty sweet night out if you know where to look, perhaps especially during the swoonsome cherry blossom season, and in mid-fall when trees that blaze red, yellow and gold make for some of the loveliest hand-in-hand strolls on the planet. We've put together a guide to our favorite date night activities in Seoul, from sky-high dinners for two to watching the glorious Korean sunset together. Grab your partner and take a waltz through our list, including:
Dinner in the N Seoul Tower

Sunset Han River cruise

Dragon Hill Spa

Nami Island

Seoul's night markets

Sunset at Bongeunsa Temple

Karaoke, cinemas and more…
Get Loved Up at N Seoul Tower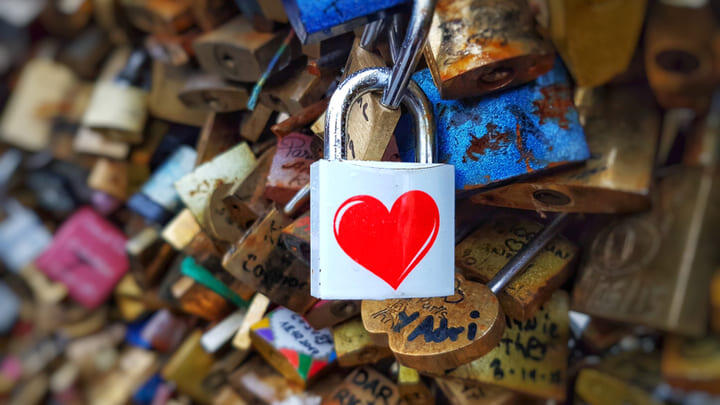 It doesn't get much more romantic than a trip to the N Seoul Tower. Climb aboard the cable car with your sweetheart and enjoy the short ride to the foot of the tower where, should such gestures be your bag, you can cement your relationship by adding your own padlock to the luuurrrrve bridge. Evening is the best time to visit, when the view from the observation platform some 450 feet up is enhanced by the city lights – get here at sunset to enjoy the best of both worlds. Feeling flash? Treat your date to dinner in the revolving n.Grill restaurant, where panoramic views that will make your heart soar might help take the edge off the bill you're presented with at the end of the evening.
Serenade Your Sweetheart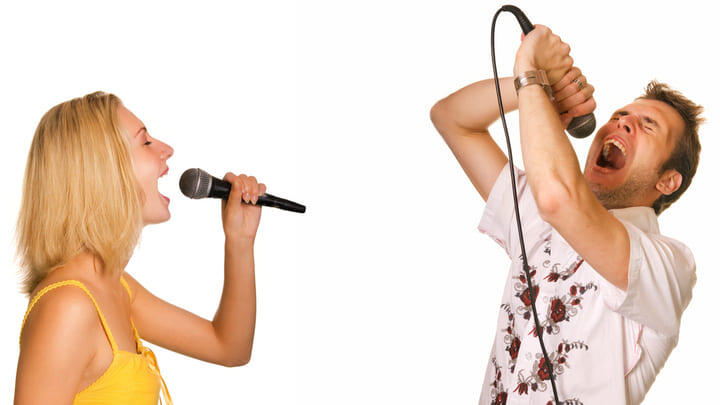 Karaoke is a favorite pastime of Koreans with noraebang – Korean karaoke bars – feeding their passion on nearly every Seoul street corner. Follow the neon lights and loud music and you'll soon be setting your beloved's heart aflutter with all manner of schmaltzy love anthems: You're The One That I Want, Just The Way You Are, I Will Always Love You. Well, you get the general idea. There are stacks of western classics to choose from, as well as a vast number of contemporary K-pop hits. Private booths can be booked by the hour, often with disco lights, glitter balls and other cool decorations, and you can order snacks and drinks to keep you energized for your grand finale: Gangnam Style, of course. Surely one of the most fun things to do in Seoul as a couple.
Cruise Han River at Sunset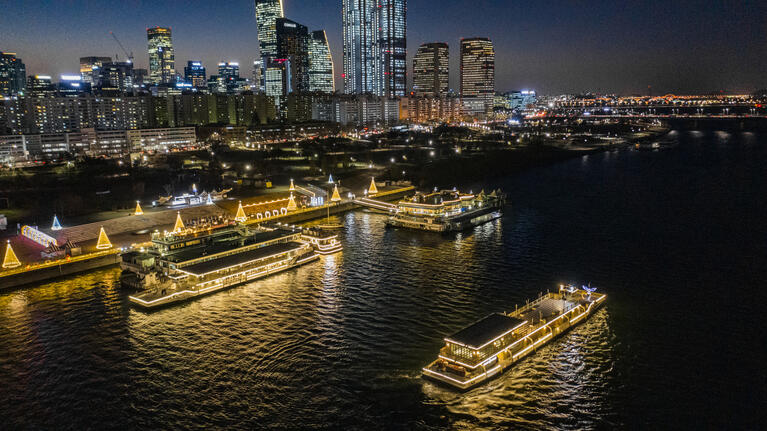 If sightseeing on foot leads to tears and recriminations with your other half over which attraction to visit first, where to stop for lunch and – perhaps worst of all – whose fault is it that you're hopelessly lost, a river cruise might be the solution for you. There are dozens of boats operating along the Han River, running cruises that take in a number of the city's most impressive sights, including the N Seoul Tower and Banpo Rainbow Bridge with its spectacular sunset fountain show. Book a sunset buffet cruise for maximum romance (as well as taking the decision-making out of dinner).
Go on a Spa Date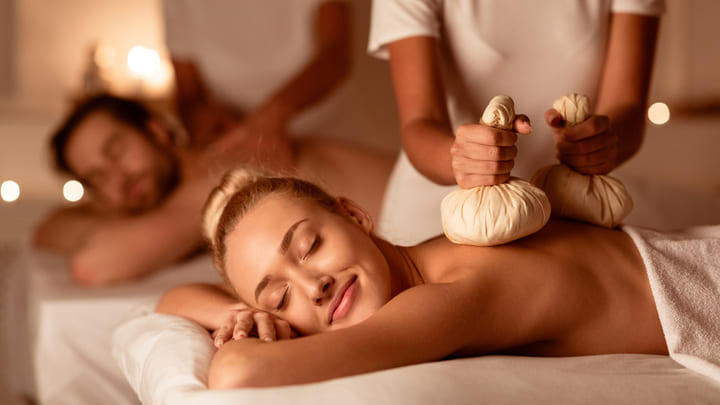 South Korea's jjimjilbangs (bath houses) are the stuff of legend. Usually spread over several floors and often open 24 hours, these sprawling complexes provide a popular way for Koreans of all ages to unwind at the end of a long day. Located in central Seoul, the Dragon Hill Spa is one of the biggest and best in town, with stacks of steamy saunas, icy cold plunge pools, relaxation areas and even a rooftop swimming pool. Massage treatments and full body scrubs are available and you can even spend the night here. Note that while some areas are unisex many are segregated by gender, so tailor your spa experience accordingly if you plan to make a date of it.
Visit a Night Market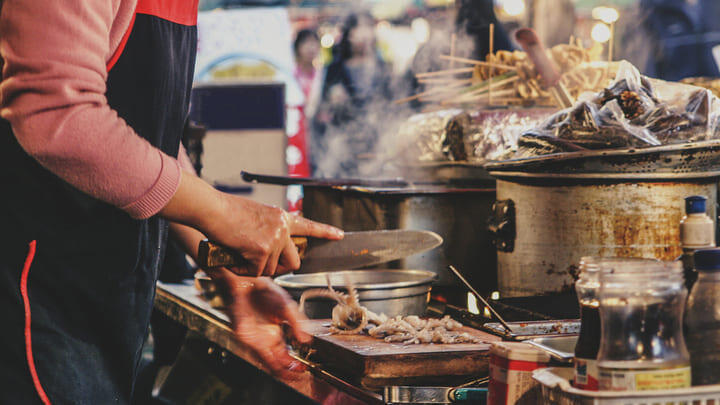 Seoul's night markets are a great option If you get a kick out of souvenir shopping and sharing street food with your other half. There are a few of these colorful markets dotted around the city; all noisy, all lively and all with vendors vying for your won. Hit up Myeongdong Night Market to gorge on some of the best hotteok (sweet pancakes) and tteokbokki (rice cakes) in town, and head for Dongdaemun if you're in the, ahem, market for heavily discounted designer bags and shoes. On the picturesque banks of the Han River, the weekend Yeouido World Night Market is an absolute carnival of Korean and international handicrafts – bring plenty of cash for unique souvenirs and, of course, that all-important Korean BBQ pork and rice.
Create Your Own K-Drama on Nami Island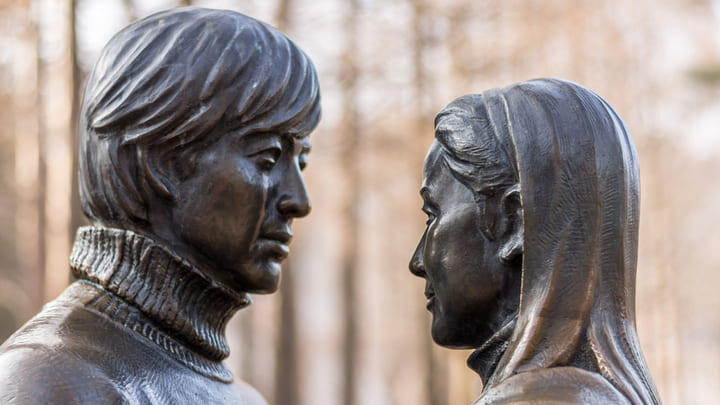 Is there a more romantic spot in all of Korea than on fairytale Nami Island, where Kang Joon-sang and Jeong Yoo-jin shared their first kiss in beloved K-drama Winter Sonata and there's an actual place called the Maple Lane of True Love? No, dear reader, there is not. Take your date here by ferry or – eek – via zipline from the mainland and spend an afternoon strolling its leafy avenues and lakeside lanes, admiring picture-perfect pagodas and meeting the resident ostriches. Share a kiss, Winter Sonata-style on the Glass Sequoia Bridge and book a night at the island's only hotel if the return journey to Seoul seems like just too much effort.
Catch a Sunset at Bongeunsa Temple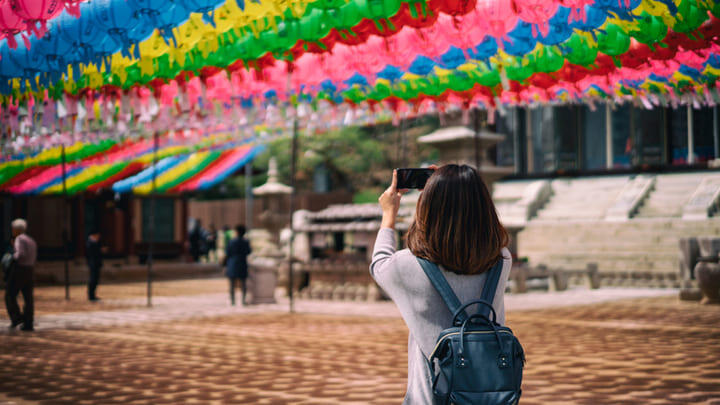 Head to the Buddhist Bongeunsa Temple around 6.30PM to catch the serene sound of drums, gongs and other percussive instruments as the resident monks mark the beginning of evening prayer. There's romance here, too, in the flickering lanterns and uplit statues that really come into their own as the sky turns various shades of fiery orange and bruised purple with the setting of the sun. 
Make it a Movie Night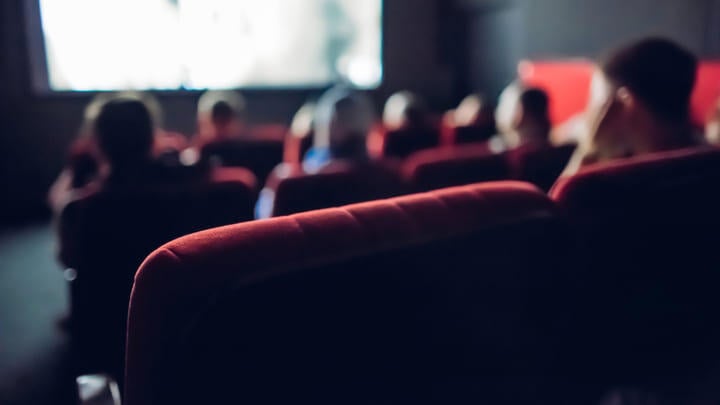 Seoul has plenty movie-viewing experiences to choose from, from tiny arthouse theaters to massive mega-multiplexes. Arthouse Momo in Ewha Womans University is the place for under-the-radar indie flicks while, at the other end of the spectrum, the CGV Yongsan multiplex boasts one of the world's largest IMAX screens – a whopping 31 meters across. Up the ante further still at the Cine de Chef in Apgujeong, where you can tuck into fine Italian cuisine before your movie, viewed from a near-horizontal position on reclining beds in the Tempur Cinema.
Stroll Cheonggyecheon Stream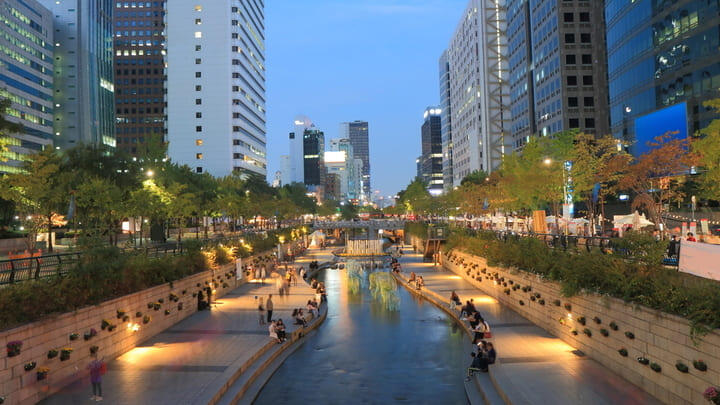 Arguably one of the most romantic places in Seoul, Cheonggyecheon Stream provides a little respite from the relentless pace of the city center, despite being right in the heart of it. Take a romantic evening wander along this tranquil stream, as the city lights reflect on the water and young couples stroll hand-in-hand beneath the swaying trees. Come back in autumn for the Seoul Lantern Festival, which sees Cheonggyecheon Stream filled with pretty colored lanterns of all shape, sizes and eye-popping designs. The festival runs for around two weeks in mid-November.
Save on

activities and attractions in Seoul
Save on admission to Seoul attractions with Go City. Check out @GoCity on Instagram for the latest top tips and attraction info.