Ever wondered where the rich and famous stay when they jet off to lands unknown? With all that money floating around, do they simply buy a new house? Rent a castle? No, you silly goose. They stay in the best-est, most plushest hotels! The reason you never run into them on vacation is that you can't afford to stay in them. Or maybe you can, and celebrities simply want nothing to do with you? 
Either way, you may be interested in famous hotels for famous people. What are they called? And, if you wanted to splash out, what bang would you get for your buck? And which are in Seoul? So let's explore all that and more below. This is our guide to famous hotels in Seoul! 
Including:
Four Seasons Hotel Seoul
The Shilla Seoul
Signiel Seoul
Park Hyatt Seoul
Mondrian Seoul Itaewon
and more!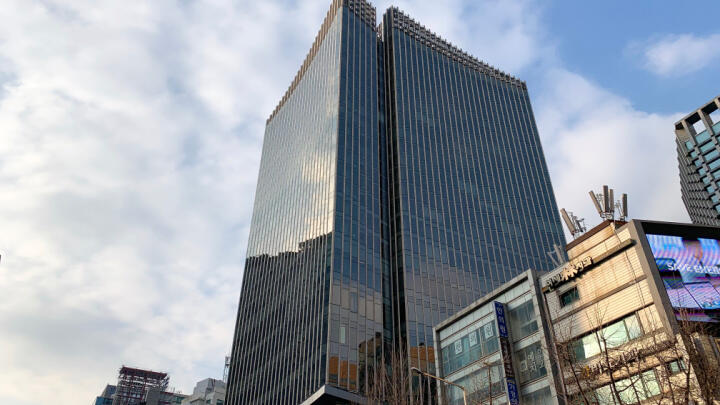 Image courtesy of Saejun Ahn/Shutterstock
You've probably heard of the Four Seasons. Perfect for top-quality stays and political concession speeches, you'll find their hotels all over the world. So it may not surprise you that there's one in the heart of Seoul! From its rooms, you'll get views of Gyeongbokgung Palace, as well as Cheonggyecheon Stream and the area's parks. And for views like that, you'll need to pay a premium.
But what of the hotel's inside? Well, the word palatial comes to mind, which is fitting given the view. Hundred of artworks from local artists adorn the walls, a large fireplace surrounds the entire lobby like a piping-hot hug, and the large metallic map of Korea on the wall immediately draws the eye. 
And the rooms themselves - chef's kiss. All the amenities you'd expect from one of the most famous hotels in Seoul, with world-class service and a menu to die for.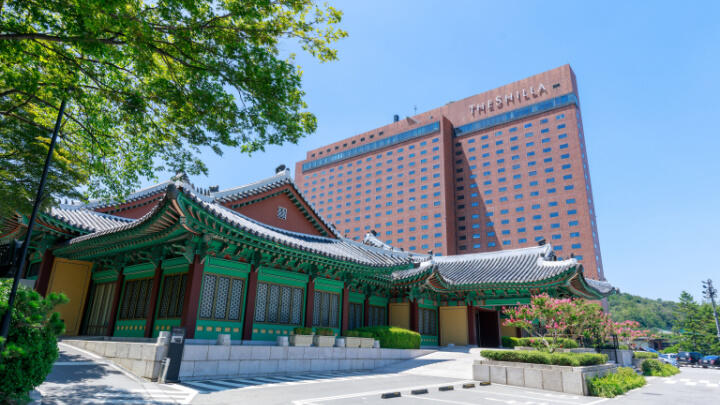 Image courtesy of ARTYOORAN/Shutterstock
One thing the rich and famous love is a touch of class - some historical gravitas. How about a hotel named after one of the most famous dynasties in Korean history? 
Named after the Silla, which brought unity to the kingdoms of Korea way back when, the Shilla Seoul is one of the oldest hotels in the city. And, like any good supervillain hideout, it's perched on Namsam Mountain, ensuring its occupants have the best views around, as well as the privacy to conduct all their evil wealth-hoarding plans. The latter part is definitely a joke, but the views are certainly breathtaking. 
Other than stunning views, what sets the Shilla apart from the rest? How about a 5-star, on-site spa? After all, you can't look a million bucks without feeling a million bucks.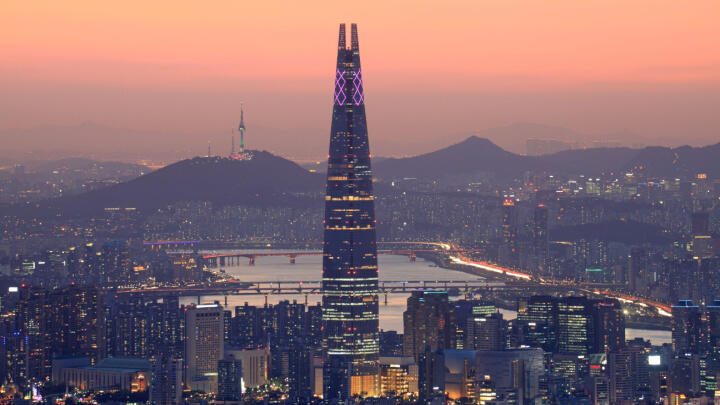 Image courtesy of Johnathan21/Shutterstock
Next on our exploration of the most famous hotels in Seoul, we turn our gaze towards the stars. Well, maybe not that high, but at over 500 meters up, Signiel Seoul is truly a marvel. It's so tall that it makes it into the top 5 tallest buildings on our planet! Think you can afford a stay so close to the clouds? Think again.
With arguably the best views in the city, as you can pretty much see the entire city from up there, it's no wonder it's one of the most famous hotels in Seoul. And, with a Michelin-starred restaurant and a fantastic bar housed within, visitors may never want to leave.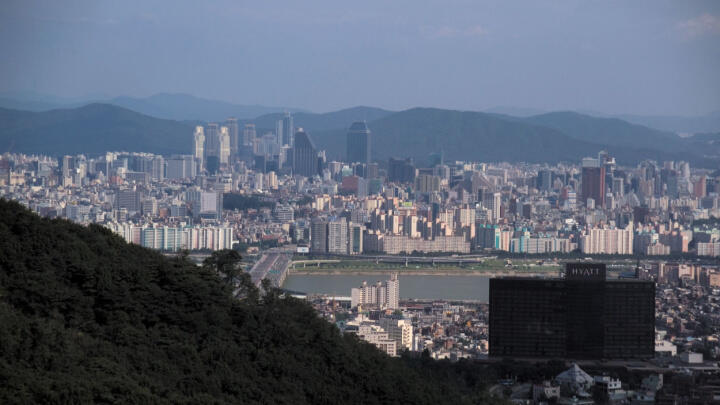 From one tall hotel to another, you'll find Park Hyatt Seoul standing tall above the hustle and bustle of the streets below. Famed most for its minimalist style that takes inspiration from the rich nature found in South Korea, it's no wonder that many famous faces decided to stay the night. 
Combine the wonderful decor with fantastic views of the city's streets, a brilliant Italian restaurant serving authentic food, and a lounge perfect for a romantic drink, and you've got one unforgettable hotel stay. If you can afford its riches, of course.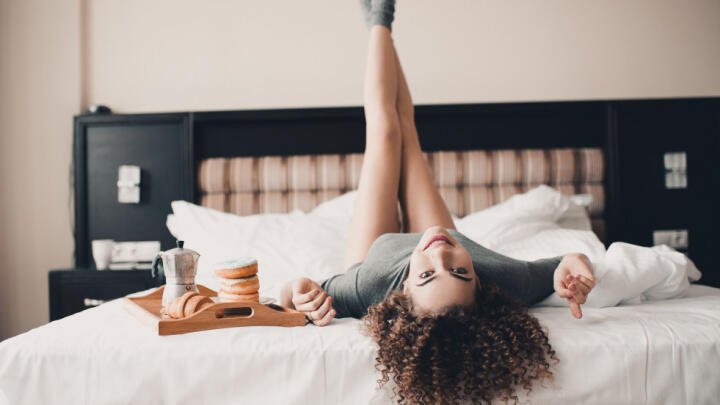 In the heart of Seoul's popular Itaewon district, you'll find one of the newest hotels on this list. Designed in Singapore, but undoubtedly Korean in style, is the Mondrian Seoul Itaewon. 
Its dynamism is mirrored by the booming nightlife Itaewon is known for, and it could be the perfect place to stay if you're planning to spend a lot of time at the local bars and clubs. It's fast becoming one of the hottest tourist destinations in town, so it's no surprise that the hotel caters to worldly travelers. Thanks to its in-house Cleo restaurant that serves up a fusion of myriad world cuisines, you'll feel right at home no matter where you hail from.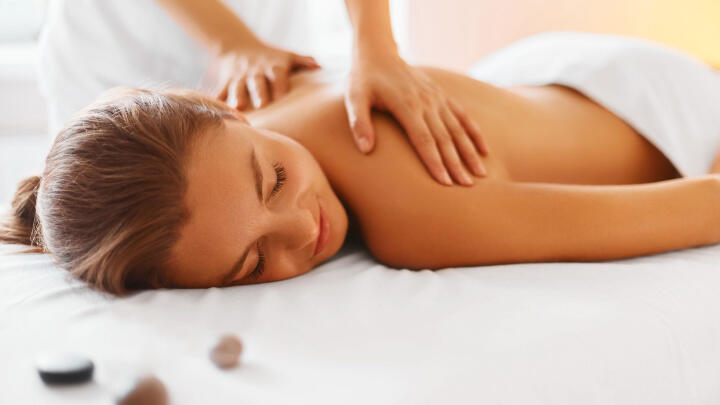 The second hotel on here that calls the slopes of Mount Namsam home, the Banyan Tree Club and Spa Seoul wears its experience on its sleeve. If you're looking for more from your stay than a pretty view and a decent bed, then this is the one for you.
Of course, it still has all the bells and whistles you'd expect from one of the most famous Hotels in Seoul. Great rooms, great service, and great views from the Tower Hotel building. But really, you're coming here for the Banyan Tree Spa, where you can - and probably will - spend hours being pampered and pruned. With heaps of K-Beauty products applied by some of the best in the business, you'll feel like a king or queen. A very pampered king or queen.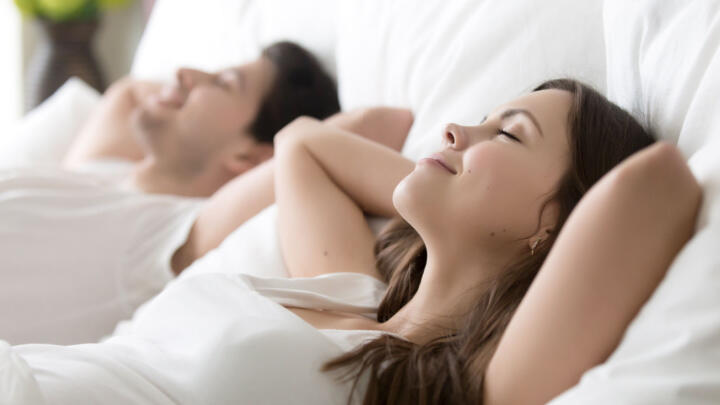 And finally, we end proceedings on the newest hotel on this list. The first of the famous Marriott's luxury hotels in Seoul, Josun Palace's name deceives somewhat. 
Inside, things are decidedly modern, with geometric designs paired seamlessly with Korean flourishes. This carries over to the rooms themselves, which are decked out in nothing but the finest linens to ensure you have the best night's sleep imaginable. And, when it's food o'clock, you have a wealth of Korean and international cuisine options on offer, each offering magnificent views of the city below. 
And those are our picks of the most famous hotels in Seoul! If you're visiting this stunning city and want to know what to do once you leave your swanky hotel, Go City's got you covered! With our All-Inclusive Pass and Explorer Pass, you can see all of Seoul's best bits for one low price!