Cutting-edge and oh-so-cool, Seoul is a melting pot of color, culture, and K-pop! Bisected by the Han River, the city pulsates with energy from the blazing neon lights to the throngs of constantly moving people.  One of the most vibrant cities in Asia, the sprawling capital of South Korea is a wonderland of contrast.  Modern skyscrapers rub shoulders with ancient Buddhist temples, state-of-the-art subways lead to grand palaces, and there's a hidden gem around every corner.   
You'll find a perfect mix of ancient and modern, vibrant and tranquil, from beautiful parks and gardens to innovative museums and art galleries. Explore Joseon Dynasty palaces and bustling markets; dive into the city's incredible street food culture, and shop until you drop!  Seoul is such a magical multi-faceted megacity that you'd need months to explore its many layers, and even then, you'd only be scratching the surface. However, you can still see the very best of the city in a few days.  
Albeit fast-paced, this four-day itinerary encompasses Seoul's finest culture, history, food, and nature with some off-the-beaten-track treasures. 
Why You'll Love Seoul?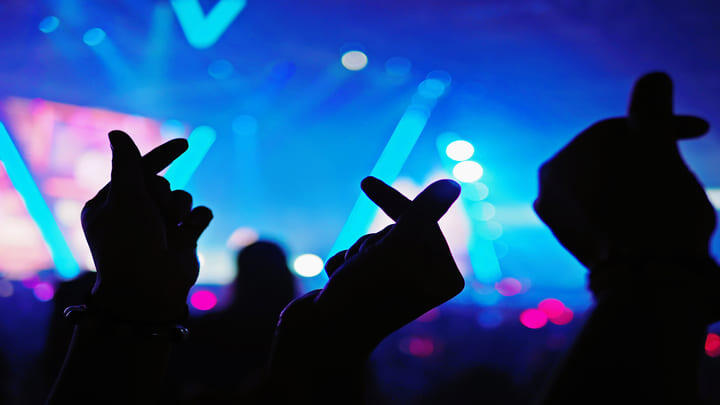 Seoul exudes an energy that never stops. From street artists jamming to blaring K-pop tunes in the day to the bright neon lights and thumping tunes from nightclubs by night, the city is alive 24/7 and has something for everyone.  
Whether you want to explore elegant and serene palaces and temples or dance the night away in a heaving club, this dynamic city delivers! Throw in world-class shopping, high-tech transportation, and out-of-this-world food – Seoul is worth visiting for the food alone – and you'll see why Seoul is such an exciting place to visit.  
Best Time of Year to Visit Seoul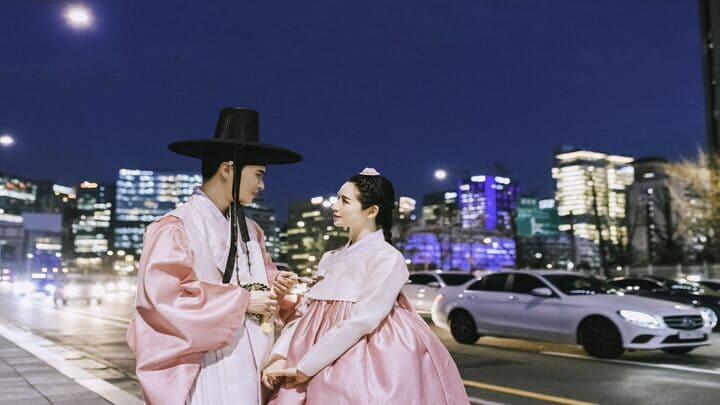 While Seoul can be enjoyed any time of the year, the best time of year to visit South Korea is the spring months between April and June, and the autumn months of September through November. During these months, you'll enjoy lovely, sunny days with clear skies and balmy temperatures.  
Four-Day Itinerary for Visiting Seoul 
Day 1: Royal Palaces, Hanoks, and Tea Houses  

Day 2: Traditional & Modern Seoul  

Day 3: Shopping & Views  
Day 1: The Heart of Seoul: Royal Palaces, Hanoks, and Tea Houses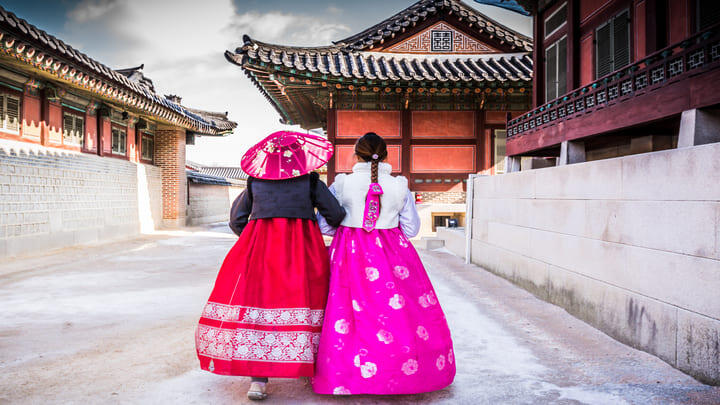 On your first day in Seoul, you want to explore the heart of the city and its rich history and culture. The best way to do this is on a self-guided walking tour of central Seoul. You'll see some of the city's famous palaces, and traditional architecture, and experience Seoul's unique teahouse culture.  
Deoksugung Palace 
Deoksugung Palace, also known as Gyeongun-gung, is a magnificent complex of palaces once inhabited by members of Korea's Royal Family during the Joseon monarchy. Surrounded by exquisitely manicured gardens, the palaces are nothing less than spectacular.  Admire the beautiful Daehanmun Gate and take a walk along the palace wall's outer perimeter for stunning views. The ceremony for the changing of the guard at Deoksugung Palace is a vibrant affair and shouldn't be missed. It takes place several times a day outside the main gate and it's a great way to experience Korean culture.  
Gwanghamun Square 
Stroll past Seoul's City Hall and Cheongeycheon Stream to Gwanghwamun Square, soaking up one of Seoul's most breathtaking panoramas along the way. Located in the heart of the city, Gwanghwamun Square is surrounded by significant landmarks and historical statues, such as Gyeongbokgung Palace and the National Museum of Korean Contemporary History.  Statues of King Sejong the Great, who created the Korean alphabet, and Admiral Yi Sun-Shin stand sentry in the square. This is a lovely spot to relax and cool off in summer.  
Gyeongbokgung Palace 
Seoul's most famous royal palace, Gyeongbokgung Palace dates to the Joseon dynasty and is simply breathtaking.  Wander through the palace courtyards, marveling at the intricate design and decoration of the buildings. Use your pass to rent a traditional Korean costume for some one-of-a-kind photo opportunities.  
Don't miss the impressive Geunjeongjeon Hall, where the king held meetings, and the tranquil Hyangwonji pond and Hyangwonjeong Pavilion – a perfect spot for photos!  If you like Korean art, visit the National Palace Museum of Korea to see glazed celadon ware from the Goryeo Dynasty and artifacts and treasures from the Joseon dynasty.  A highlight of visiting Gyeongbokgung Palace is the changing of the guard ceremony, which takes place at 10AM and 2PM daily, and shouldn't be missed. Keep in mind that Gyeongbokgung Palace is one of Seoul's most popular attractions, so be prepared for crowds!  
Bukchon Hanok Village 
A short walk from Gyeongbokgung Palace takes you to the beautiful Bukchon Hanok Village. Wander around the pretty streets lined with traditional hanok (wooden Korean houses) and teahouses. Pop into Cha Tteul Teahouse to relax and recharge over a variety of traditional teas and snacks.  
If you want to escape the crowds for a quiet respite, wind your way up to Bukchon Best Prospect, the highest point in Bukchon. Take in the amazing views over the quaint wooden hanoks and impressive Gyeongbokgung Palace. Make your way back down to the Samcheong-dong area, one of the neighborhoods surrounding Bukchon Hanok Village, where you'll find some trendy places for dinner.  
Day 2: Traditional & Modern Seoul 
The second day of your four-day Seoul adventure involved lots of walking and good food, so don your most comfortable walking shoes and don't overdo it at breakfast!  
Jogeysa Temple 
Dating back to 1395 and the Goryeo period, the Jogyesa Temple is one of the most important Buddhist temples in Korea. Marvel at the beautiful architecture, vibrant decorations in the form of bright flowers and lanterns, and traditional Korean artworks that adorn the temple. Don't miss the giant golden Buddha statues in the Daeungjeon Hall.  
The best time to visit the temple is around Buddha's Birthday in May, when thousands of colorful lotus lanterns are hung around the temple for the Lotus Lantern Festival. 
Insa-dong 
When it's time for some shopping, Insa-dong is the place to be. The bustling pedestrian shopping street is lined with antique stores, art galleries, souvenir shops, street food vendors, and traditional tea houses. It's a fantastic place to immerse yourself in the rich cultural heritage of Seoul. 
Gwangjang Market 
All that shopping made you hungry? The next stop is Gwangjang Market to feast on Seoul's incredible street food. Gwangjang Market has thousands of food stalls offering a wealth of delicious Korean food from bindaetteok (mung bean pancakes) to mayak gimbap (rice rolls).  
Dongdaemun Design Plaza 
When you've had your fill of fabulous fare, head to Dongdaemun Design Plaza (DDP), a spectacular architectural masterpiece designed by world-renowned architect Zaha Hadid. Inspired by the traditional Korean bojagi (a cloth used to wrap valuable items), the building boasts a striking blend of organic and linear curves.    
The abbreviation for the building, DDP, also stands for 'Dream, Design, and Play,' and you'll find a variety of exhibitions showcasing design, fashion, art, and technology from Korea inside. When the sun goes down, the building lights up with awe-inspiring LED displays.  
The area around the DDP is one of Seoul's hottest fashion districts and the go-to place for high-quality mink fur scarves and leather jackets.  
Day 3: Shopping & Views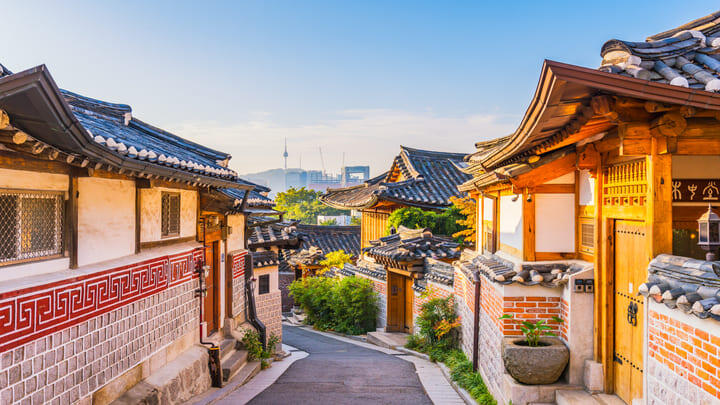 It's time to shop, and when it comes to retail therapy, Seoul takes the cake! The city is packed with an array of places to shop from bustling open-air markets to designer fashion boutiques. 
Start the day at Sungnyemun, also known as Namdaemun, or the Great South Gate. The oldest and largest of eight gates that surrounded the city of Seoul during the Joseon Dynasty, this historic landmark is considered a national treasure of South Korea.  
Namdaemun Market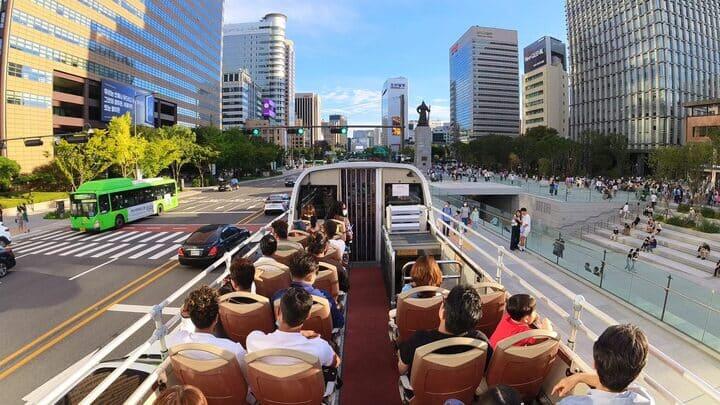 Namdaemun Market is a sprawling market with over 10,000 stores and stalls where you can find almost anything from traditional Korean products to cheap souvenirs. It's also one of the best places for cameras, lenses, or anything related to photography with an array of stores offering the best bang for your buck in Seoul.  
Don't leave the market without trying the famous Namdaemun Market hotteok. These fried savory or sweet dumplings are stuffed with noodles and veggies or cinnamon and sugar and they're simply to die for! If your legs are feeling tired, use your pass to hop on the Yellow Balloon City Tour Bus to take you to your next stop.  
Myeongdong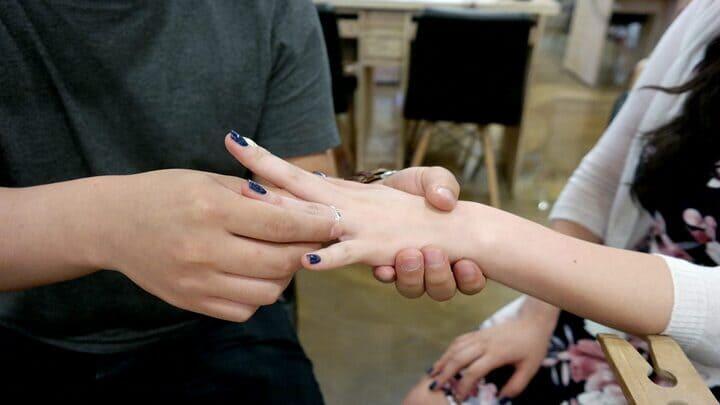 One of the liveliest places in the city, Myeongdong is an unforgettable experience. The streets bustle with activity day and night, even more so on the weekends, and the bright lights and shouting vendors create a frenzied air.  
You'll find everything here from high-end luxury boutiques to street stands selling accessories. Myeongdong is renowned for being a hub for beauty products with a wealth of stores selling Korean skincare and makeup brands. Etude House, Nature Republic, and Olive Young are all good places to buy Korea's famous cosmetic products. 
Why not design your own ring under the expert guidance of local jewelry makers? Try a ring-making class while you are visiting Myeongdong with your pass.  As with any market in Seoul, there is a myriad of vendors selling mouthwatering Korean street food. Try the odeng and fried chicken and tteokbokki.   
See Seoul Light Up from Namsan 
When the day begins to wane, take a round-trip ride on the Namsan Cable Car Station to Mount Namsan and see the city from a bird's eye view. Soak up the spectacular panoramic views from the mountain or climb even higher in the N Seoul Tower.  
Use your pass to head up the N Seoul Tower, a 774-foot beacon atop Mount Namsan, and watch Seoul transform from day to night in a sea of glittering lights.  
Day 4: Day Trip 
Use your last day in Seoul to see another side of the city with a day trip. Two vastly different, but hugely popular spots for day trips from Seoul include the DMZ (Demilitarized Zone) and hiking in the Bukhan Mountains.  
Get a Glimpse into North Korea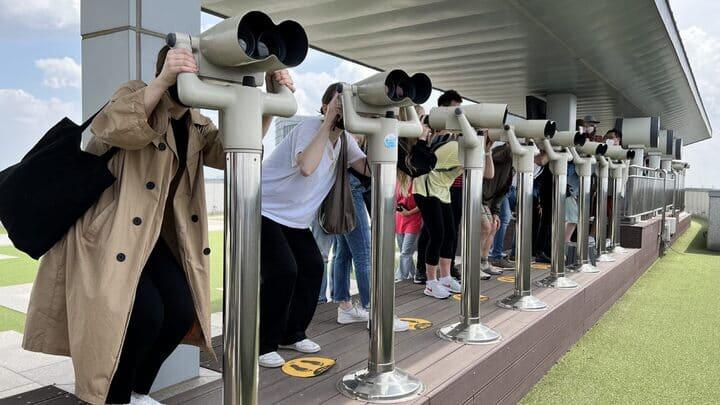 If you are interested in history and current affairs, then a visit to the DMZ (Demilitarized Zone) is a must. Use your pass to enjoy a guided tour to the Korea's Demilitarized Zone and gain a deeper understanding of the history and political tensions of North and South Korea. Visit the Freedom Bridge, Imjingak Park, and the Third Infiltration Tunnel. Enjoy fascinating exhibits in the DMZ Exhibition Hall. 
Go Hiking at Bukhansan 
If you prefer enjoying the great outdoors, hiking in the Bukhan Mountains is a fantastic way to spend the day. Hiking is a national pastime in South Korea and you'll meet plenty of other friendly hikers on the trails.  
You'll find several trails to choose from. The Daedongmun Gate Trail is an easy but beautiful hike with many temples along the way and gorgeous views of the surrounding mountain peaks. The ultra-popular Inwangsan Mountain trail winds up the mountain behind Gyeongbokgung Palace and boasts breathtaking views of the royal palaces and central Seoul.  
If you want a challenging hike, then hit the track to Baegundae Peak, the highest in Bukhansan National Park. It involves a bit of climbing up metal rungs, but the views from the top are well worth the effort! Once you've had a taste of Seoul, you'll undoubtedly want to go back for more! This electrifying city has so much to offer, from rich history and culture to incredible shopping and out-of-this-world cuisine. Seoul begs to be explored and once you've started, there's no going back!