Looking for fun nights out in Seoul? You've come to the right place. Here, we'll explore all the best evening festivities on offer. So, read on, and pick your favorite!
Including:
Cookin' Nanta
Han River Cruise
Hongdae Bar Crawl
The Dark Side of Seoul Ghost Walking Tour
Clubs
and more!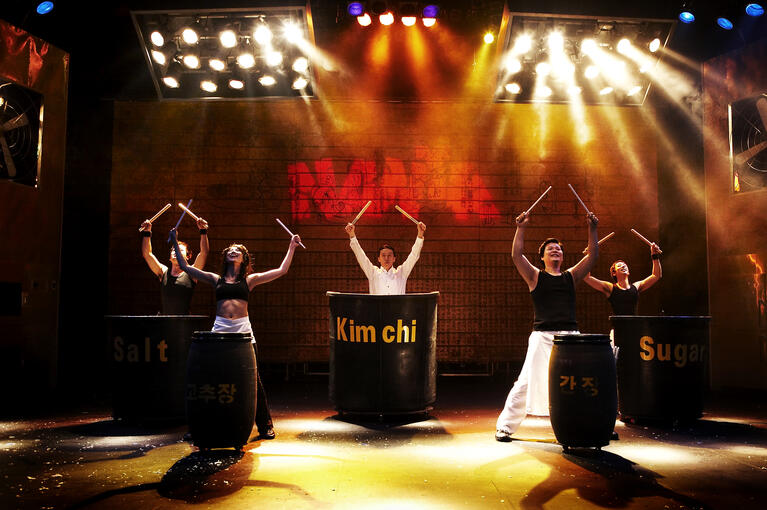 Ever been to a show that combined theatrics with cooks in a kitchen? Probably not, because it's a pretty bizarre marriage. Well, head to Cookin' Nanta and see just that. 
The show itself is a quarter of a century old, having been performed all over the world - from Broadway to the Edinburgh Fringe. It tells the story of three cooks preparing a wedding feast under perpetually difficult circumstances, and features acrobatics, conjuring tricks, knife juggling, and spoonfuls of slapstick comedy. All of that fun is backed by traditional Korean samul nori music. Beats are created using kitchen utensils and other everyday items. Pots, pans, and chopping boards have never sounded so good.
It's South Korea's longest-running show, so why not check it out for yourself and see why it's so beloved. Weekly shows kick off at 8pm, and it'll make for one fun night out in Seoul!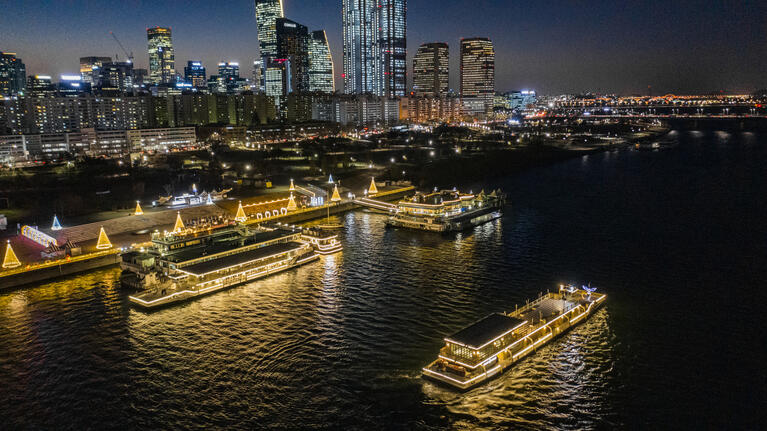 Want to see Seoul from a different perspective? Hop on a Han River Cruise and take an evening ride through the city. You can go in the afternoon, but given the topic at hand, we'll assume you'll want the nighttime one!
You'll hop aboard at Yeouido Dock and follow one of two routes to either the Seogang or Dongjak Bridge, with attractions including the Seoul Tower perched atop Nam Mountain, The Banpo Rainbow Bridge with its spectacular sunset fountain show, and the untamed nature of the tiny Bamseom Island.
Your guide is on hand to provide live commentary during the trip, so you'll find out plenty of fun tidbits about the surrounding area. And, of course, no cruise would be complete without a memory card full of snaps, so make sure you make room for them!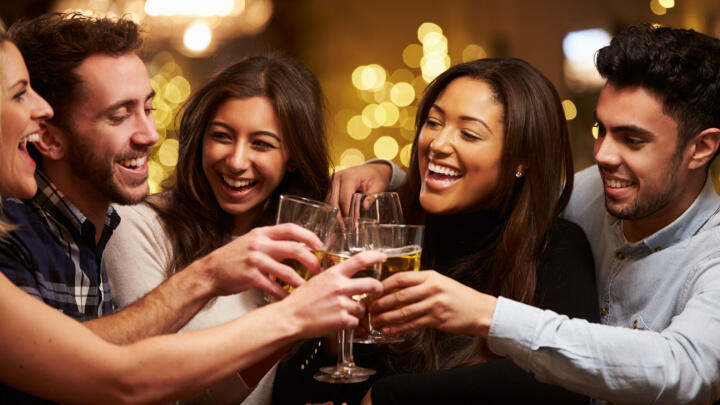 New to town and want to meet some new people, maybe make some friends? Why not go on a bar crawl of Hongdae, one of Seoul's most lively districts? If you're looking for fun nights out in Seoul, look no further. 
Join your fun-loving guides and head around some of the best independent bars in town. You'll meet fellow party animals from Korea and around the world on these buzzing crawls, making this a great experience for couples, solo travelers, and groups of friends alike. Absolute, the crawl organizers, pride themselves on creating a safe environment for women, ensuring everyone on the pub crawl feels comfortable and secure at all times. 
It's a great way to meet new people while also getting an expert tour of Hongdae's best watering holes. 
Maybe you're in the market for something spooky? If you like your fun nights out to err on the macabre? Take this ghost walking tour in Seoul and see the darker side of the city. 
Exploring six hundred years of South Korea's bloody history, you'll learn about ghastly massacres, seedy hideaways, and wandering ghosts. On your walk around the city, you'll learn about the dark and mysterious side of Korean history. Accompanied by some extra ghoulish guests, you'll wind through the dark side of Seoul, learning from your expert guide as you go. Royal massacres, the red light district, and haunted alleys are all waiting to be discovered. 
If that sound like it'll tickle your spooky bone, then brave the night and take the tour. If you make it out alive, you'll be more than ready for anything life can throw at you again!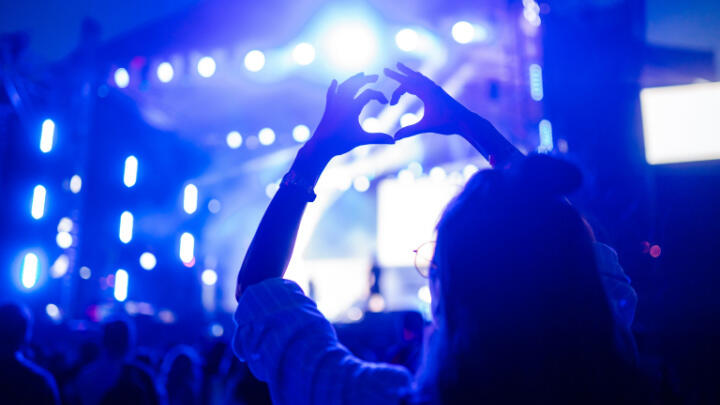 Check out Seoul's lively club scene
Seoul has one of the wildest club scenes on the planet, with places that cater to all genres and preferences. These are our picks of the best.
If you're a shape-thrower the world over and seek out the dancefloor no matter where you are, you may have heard of Octagon already. It was recently ranked in the top 5 clubs on Earth, and is arguably Seoul's most famous party spot. With three distinct bars spread across two stories, VIP spaces for opulent parties, and even a swimming pool on-site, Octagon more than earns its place on the list.
If you like your clubbing experience with a more urban edge, Hongdae's Club Cream gives you plenty of time to bump, grind, and groove on the dancefloor. And hey, if you think you've got some bars in you, you can even hop on stage at one of the many open mic events they hold throughout the year. 
Need a little variety in your life? Head to Cakeshop, an award-winning spot that spins a mix of K-Pop, R&B, and hip-hop. Its rundown aesthetic evokes grimier cities, just with none of the danger. 
Seoul's best bars
There's also a blistering bar scene in the city. Want to know where to go? These are our top picks. 
If you're looking for a sophisticated lounge bar to get lounging while you drink, WooBar is the one. Perfect for wine and cocktail lovers, as well as those looking to boogie on the dancefloor, visitors will be treated to sets from live DJs every night, spinning everything from modern pop to 80s classics.
Korea's craft beer scene might be in its fledgling state, but Korea Beer Exchange is taking the lead. With tons of locally-crafted beer on offer, you can speak to the staff, and they'll be happy to make recommendations based on your tastes. 
If you're feeling homesick and need a slice of Americana to brighten you up, Southside Parlor is one of the best bars in Seoul. It's an American-style cocktail bar and eatery run by ex-pats, which also has one of the liveliest rooftops in town. It's almost primed for fun nights out in Seoul in the summer months. 
And that's our guide to fun nights out in Seoul! Looking for some day time activities to pass the time until sundown? Check out Go City! With our All-Inclusive Pass and Explorer Pass, you can see all of Seoul's best bits for one low price!