Halloween isn't a holiday traditionally celebrated in South Korea, but with the city fast becoming a cosmopolitan hub, it has become a more popular occasion. The ghoulish holiday became a cherished tradition in the diverse neighborhood of Itaewon due to the proximity to the U.S. military base and has since spread around the city.  
Now you can celebrate Halloween in Seoul in a variety of ways. Don't expect the regular trick-or-treating, carved pumpkin, and houses donning creepy Halloween decorations, but be prepared to dress up in funky outfits and hit one of the many Halloween events, festivals, and parties around town.  
If you're really missing orange lanterns with toothy smiles and bowls of candy, find a Starbucks to get a pumpkin latte and other Halloween-related treats.  
Where to Find Costumes for Halloween 
Costume parties are a big part of Halloween in Seoul. In Itaewon or Hongdae, you see loads of people dressed up in weird and wonderful outfits heading out for a night on the town. When it comes to finding the perfect Halloween costume, there are a couple of shops that sell an array of quirky outfits.    
PartynDeco 
PartynDeco is the biggest costume store in Seoul, and you're bound to find something here. Located in Seocho-gu, the massive sells amazing costumes and masks for dressing up, as well as accessories and decorations in all kinds of themes.  
Joyparty 
Joyparty in Gangnam has a great selection of Halloween garb from basic skeletons and vampires to themed clothing like angels and devils.  
Homi Art Store   
If you can't find the perfect outfit, why not make your own? Homi Art Store in Hongdae is one of the top craft stores in Seoul and has everything you'll need to create an original costume or mask.  
Where to Celebrate Halloween in Seoul 
From escaping the clutches of zombies to ghoulish ghost walks, make your way to one or more of these 'fang-tastic' events around the city to celebrate Halloween.  
Everland's Halloween Parade Party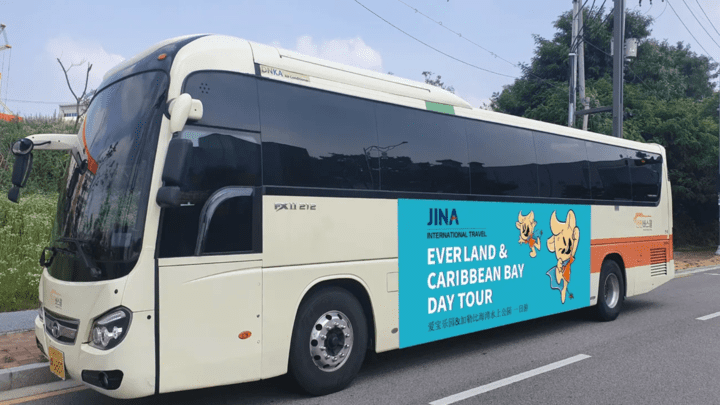 The largest theme park in Korea, Everland, celebrates the Halloween holiday like no other. The theme park becomes 'Bloody City 6 Express 199,' a ravaged apocalyptic city filed with zombies. Haunted houses, gory games, a Horror Maze, and other bone-chilling activities abound for those that dare.  
For younger kids, the Happy Halloween zone boasts beautiful gardens, a festival train named Spooky 199, and a costume parade. For something different, hop on the Halloween Night Safari Tram and see the nocturnal animals come alive at night at the park's Safari World.  
Don't forget to use your pass to enjoy a free round-trip ride to the theme park on the Everland Shuttle Bus.  
Lotte World's Halloween Horror Festival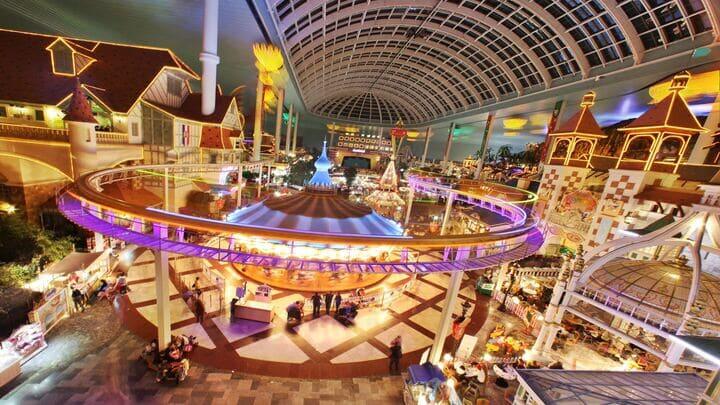 Lotte World also joins in the Halloween fun and transforms into a creepy underworld during Halloween. You'll find loads of themed events and parties, as well as parades and scary rides.  
Experience the zombie version of one of the park's famous rides, the Gyro Drop. Watch Halloween-themed parades, musical shows, and performances. The kids will love the iconic Lotty's Halloween Party Parade where they'll get free candies and snacks from the famous Lotty.  
Watch a battle between zombies and army units, catch a rock and roll show called Dracula's Love, or listen to live music from the soundtracks of famous movies. Don't miss visiting the Zombie Prison to enjoy a scary Halloween-themed room escape experience.  
Gain free access to this incredible world of entertainment, including all the theme parks, shopping malls, and the ice-skating rink by using your pass.  
Zombie Run Seoul 
Celebrate Halloween by outrunning the zombies at the annual Midnight Zombie Run. This fun tag-like game begins at the Lotte World Tower and involves trying to outrun as many zombies as possible for three kilometers.  
This adrenaline-rushing game is a popular event over Halloween, seeing hundreds of people being chased by zombies into the dark night.  
Ghostly Walking Tours 
Halloween is the perfect time to head out into the night to discover a different side of Seoul on a Dark Side of Seoul Ghost Walking Tour.
Use your pass to explore the secret and scandalous side of Seoul on this spooky one-and-a-half-hour walking tour of Seoul. Journey through 600 years of Korea's gory history involving massacres, murders, ghosts, and ghouls.  Visit Pimatgol Alley, Seoul's former red-light district, Jongno 3-ga, the Unhyeongung Royal Residence, and the site of a macabre royal massacre.  
Hear water-related ghost stories from your expert guide as you wander along the Cheonggyecheon Stream. Ghost hunters and history buffs alike will love this chilling tour of the city.  
Another spooky guide nighttime tour to enjoy on Halloween is the Dark Side of Seoul: Ghostlore and Urban Legends Walking Tour . Be sure to use your pass to join this ghoulish 90-minute adventure where you'll learn about Korea's ghost lore, folk beliefs, and urban legends.  
Discover wandering spirits that haunt the corridors of Gyeonghui Palace and explore dark alleys where medieval massacres occurred. Hear ghostly tales from your expert guide that span 600 years of Korean culture.  
Yongin Korean Folk Village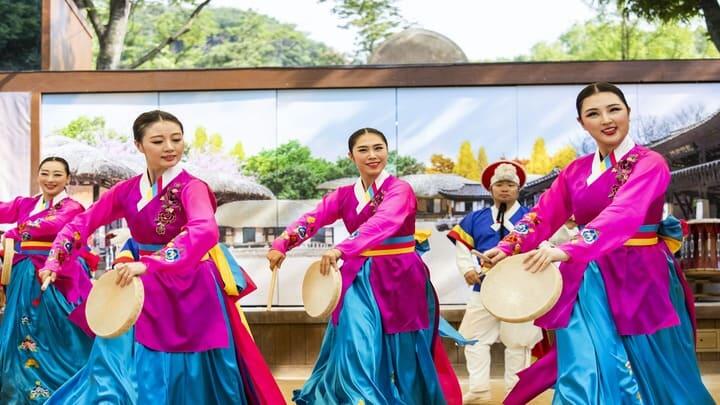 Experience Halloween in a different way with a visit to Yongin's Korean Folk Village. This beautifully recreated lakeside village is an exceptional example of a working Joseon-era village complete with villagers in traditional costumes. 
During the Halloween season, performers dress up as popular Korean urban legends and put on a fantastic show highlighting the country's rich heritage.  
Enjoy a host of other activities while you're at the village, from exploring the magnificent complex of buildings, to watching traditional craftspeople at work, and enjoying live performances, such as colorful pungmul dance performances and Korean martial arts performed on horseback.  
Be sure to use your pass to gain free access to the village and enjoy a once-in-a-lifetime experience.  
Seoul Halloween Pub Crawl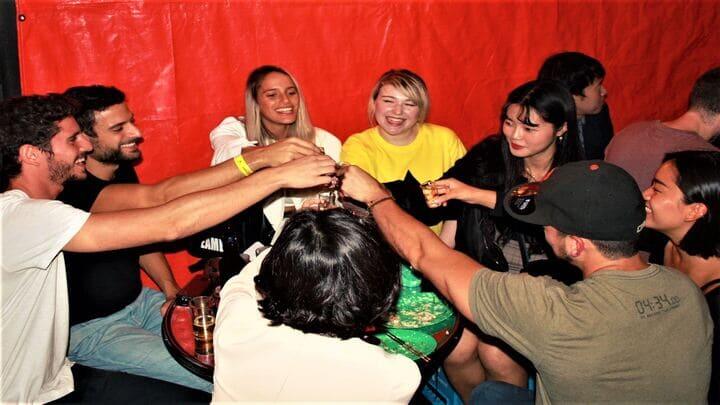 Celebrate Halloween with a pub crawl through one of Seoul's coolest neighborhoods. Don your craziest costume and use your pass to join a Seoul Pub Crawl.  
Party-loving guides dressed up to kill will take you to all of Hongdae's cool indie bars and renowned nightclubs with the best vibe where you can enjoy free shots and party the night away.  
While Halloween is still a relatively new holiday in Seoul, there are plenty of ways to celebrate and have fun in the city. Whether you're looking for a night of partying or a spooky adventure, Seoul has something to offer for everyone.