One of the world's most populous cities, Seoul is culturally diverse and known for its rich architecture, delicious food, and incredible shopping opportunities. With so much to see and do, it may seem a little overwhelming. How many days is enough to really get a feel for the city? Fear not, we'll cover all the highlights and offer some tips and advice for getting the most out of your vacation.
How long do I need in Seoul on my first-time vacation?
3-5 days is a great start. That gives you enough time to explore the highlights of the city, plus a day or two to get out and explore the surrounding areas. It's a city of endless surprises, so you'll only be scratching the surface, but it's enough time to get a feel for Seoul.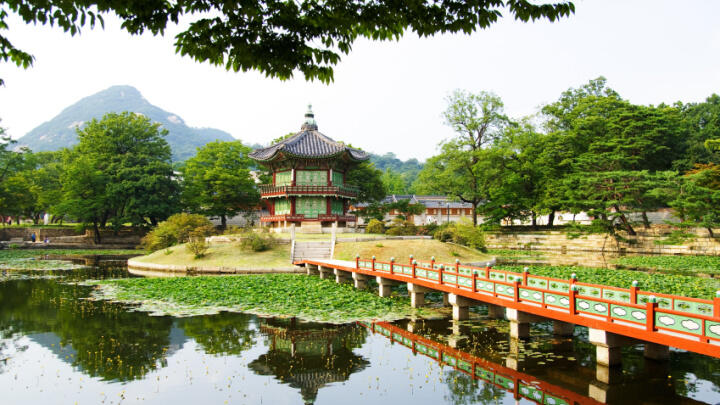 You'll have so many highlights to choose from, including the temples, local festivals and traditions, unmissable shopping opportunities, and adventure parks. Whether you are staying for 3 days or 3 weeks, here are some places you absolutely can't miss.
Visit Gyeongbokgung Palace and Secret Garden
Gyeongbokgung Palace is the largest palace in Seoul and one of the most stunning attractions in the city. Beautifully landscaped palace grounds with lush trees and gardens, it's a popular place for locals and travelers alike. The Secret Garden is a hidden gem that's tucked away behind the palace walls.
A picturesque, peaceful space to explore and relax, the palace is a must-visit attraction. Allow yourself 2-3 hours to enjoy the surroundings.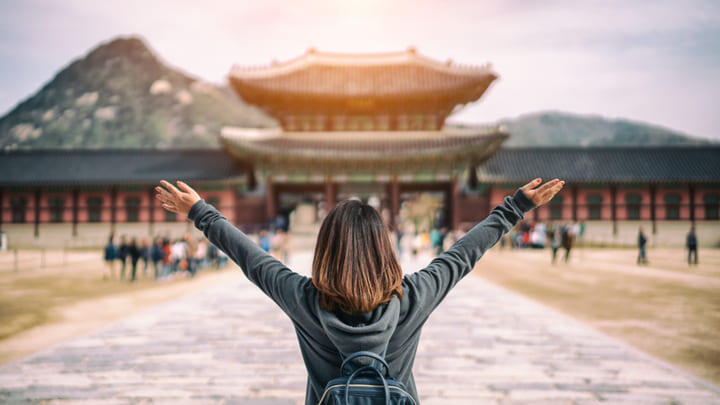 Explore Insadong neighborhood
Insadong is one of the oldest neighborhoods in Seoul, and an excellent opportunity for shopping, dining, and sightseeing. The highlight of Insadong is the Bukchon Village: a traditional neighborhood with narrow streets and alleys that are filled with antique shops, art galleries, cafes, restaurants and teahouses.
We recommend exploring every nook and cranny, as you never know what's around the next corner. Allow yourself 3-5 hours to fully immerse yourself in the area.
Take a tour of the DMZ
The DMZ is a 4-km-wide, 240-km-long strip of land dividing North and South Korea since the Korean War, and a powerful reminder of the tension that still exists between the two countries.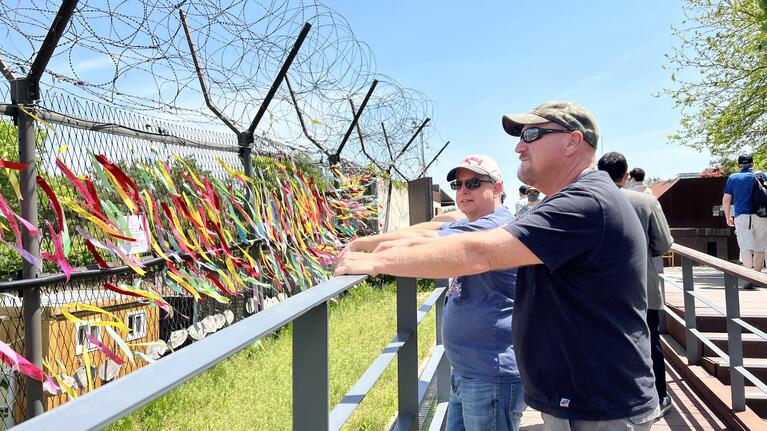 A tour of the DMZ is an unforgettable experience that will stay with you long after you return home, leaving you with a deeper insight into the peninsula, plus Korean history, culture, and politics.
Tours of the DMZ usually last between 6-7 hours, so allocate half a day to this unique experience.
War Memorial of Korea
The War Memorial of Korea, located in Yongsan-gu, Seoul, is an incredible museum to visit if you're looking to get a better understanding of the history and culture of the country. The various interactive exhibits, memorials, and artifacts keep it entertaining for all the family, especially the tanks, battleships, and planes.
Learn about the country's military past and gain insight into the struggles and accomplishments that make it the vibrant nation it is today. Allow 2-3 hours as it's a large museum.
Sample the delights of Gwangjang Market
If you are a foodie, Seoul is a mouth-watering destination. Located near the Namdaemun Market and Cheonggyecheon Stream, Gwangjang Market is a fine starting point for exploring the incredible variety of delicious Korean cuisine.
Here, you'll find a variety of traditional Korean dishes such as Kimbap (seaweed rice rolls), Bulgogi (Korean beef barbecue), and Japchae (veggie noodle stir-fry), as well as other ethnic cuisines such as Chinese, Japanese, and Middle Eastern. It's a dream place to sample the culture and flavors of Korea.
Keep in mind that tipping is not expected, but a small token of appreciation is always appreciated.
Allow yourself an evening to wander and sample all the delights, and don't be surprised if you came back for seconds.
Visit the Seoul Museum of Art
The Seoul Museum of Art is one of the city's most popular attractions, showcasing over 25,000 contemporary and traditional artworks, dating from the early 1900s to the present. It features both Korean and international artists, and a superb place to explore Asian art.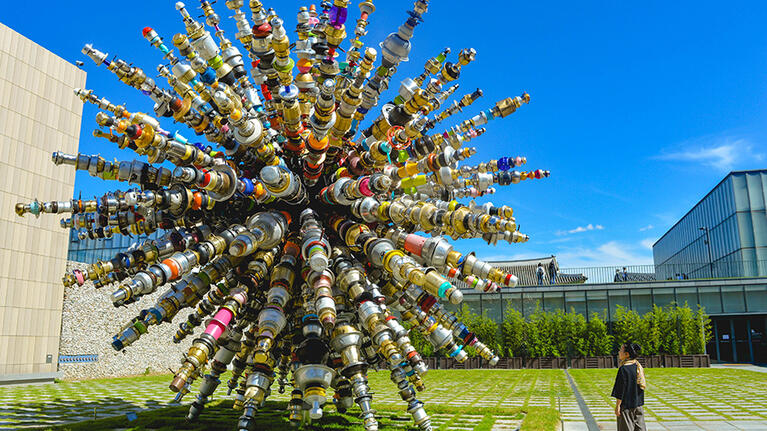 You can walk around the museum in 2 hours, although it's easy to spend an entire afternoon admiring the artwork, whether you are a beginner or a seasoned art lover.
Scale N Seoul Tower
Namsan Park is an iconic site in Seoul. It's a great place to escape the noise of the city and enjoy the stunning Seoul skyline. Ride the Namsan cable car to Namsan Park and Tower, and treat yourself to a spectacular 360 view of Seoul. Namsan Tower's the perfect spot to snap that all-important Korean selfie.
The observation deck at the base of the tower is open 24/7 and free to visit, but the real magic's over 774ft higher. Time your visit to catch the sunset and you'll witness Korea in all its glory. Take an audio-guided tour so you miss nothing and, if you're traveling with a loved one, don't forget to pack a padlock. Situated on the roof terrace, the love padlocks are a sign of eternal love.
While the views are amazing whatever time of day you decide to visit, we recommend saving N Seoul Tower for an evening visit after a day exploring other attractions. That way, you can savor the view and take your time getting back down.
Spend a half day exploring Lotte World
For a change of pace, be sure to check out Lotte World - a huge indoor amusement park that features over 40 rides and attractions, as well as plenty of unique shops and restaurants.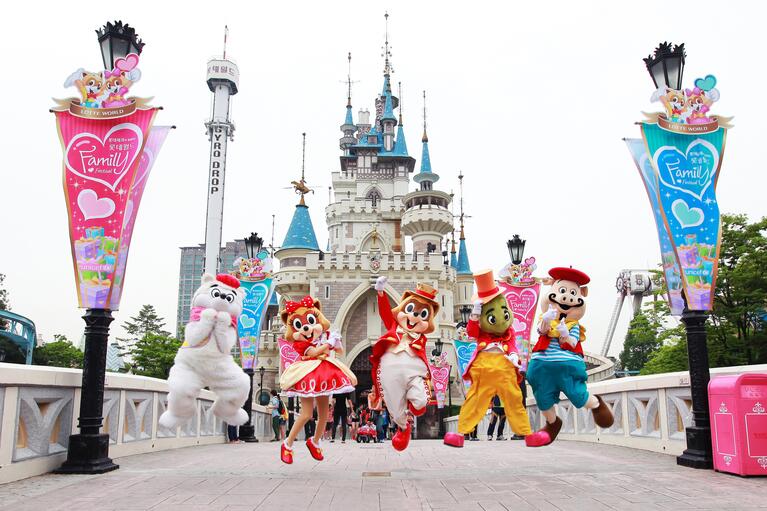 Enjoy a variety of thrilling rides, roller coasters, pirate ships, and a giant Ferris Wheel. There is also a folk museum and a small zoo, making it great for those of all ages. In addition, visitors can explore the Magic Island, an indoor area with a beautiful aquarium, tons of different games, and plenty of photo opportunities.
No matter if you're traveling solo, with a partner or there with the whole family, Lotte World and Folk Village ticks all the right boxes.
Play out at Everland
Not content with just one awesome theme park, Seoul has two. The iconic Everland Theme Park, on the outskirts of Seoul, is the largest theme park in South Korea and draws in millions of visitors each year.
You'll find a wide range of exciting activities and experiences, such as outdoor roller coasters, a huge water park, a zoo, and a variety of live shows and parades. There's also a host of rides, games, and performances, making it a superb choice for thrill seekers, families, and all other types of visitors. The theme park also contains a shopping area, restaurants, and even a luxury spa.
With five themed areas to explore, you can easily spend a full day at Everland.
If you're deciding between Lotte or Everland, they're each unique and have their own strengths. Everland has more options for younger children. It also has the steepest ride in the world, the T Express, which is sure to satisfy even the most hardcore adrenaline junky.
Lotte has indoor rides, which is amazing if the weather's not so pleasant. It's also much closer to the centre, easily reachable on public transport, while Everland is around an hour away and requires either a car or shuttle bus.
Take all these factors into consideration if you only have a limited amount of time in Korea. But both are excellent choices.
Take a hike
If you're looking to get outdoors and stretch your legs, Seoul is an amazing destination for hikers. With a variety of routes to explore, ranging from easy to hard trails across stunning natural landscapes, Seoul is one of the best places to go hiking and enjoy nature.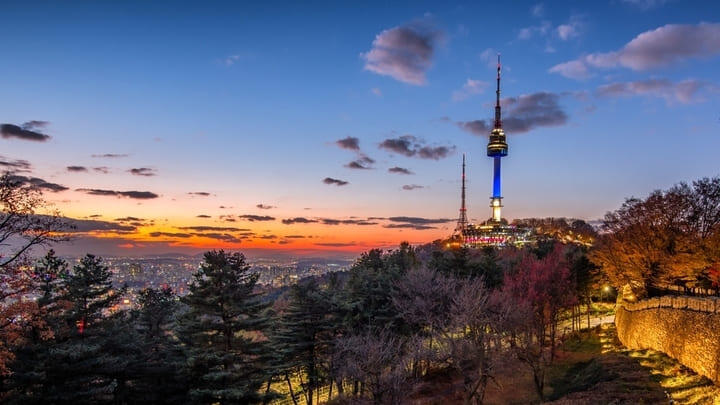 One of the most popular trails is in the Bukhansan National Park, in the northern part of the city. This easy-to-moderate hike offers breathtaking views of the city skyline, verdant forests and the majestic peaks of Bukhansan Mountain.
If you've got the time, spend two to three days hiking in Seoul. This is, however, dependent on the weather. Summer can be unbearably hot, while the snow in winter can make the trails dangerous. We recommend Spring or Fall as the ideal times to get out and explore the city.
Shop until you drop on Myeongdong Street
If you want to trade your hiking boots for designer footwear, Myeongdong Street is the premier shopping destination in Korea. With countless stores, boutiques, and stalls that cater to a variety of budgets and tastes. There are over 500 stores in the area, so you can easily spend days getting lost in the seemingly endless array of goods.
You can find a variety of items, ranging from clothing and shoes to accessories, cosmetics, and jewelry. Whatever you're looking for, chances are that you can find it in Myeongdong. Plenty of stores cater to those on a budget, with a great selection of value-priced items, including the latest trends in fashion.
For those with a larger budget, there are several designer boutiques that offer more luxurious, boutique fashion. There's also a selection of independent stores and galleries worth checking out, offering couture items and unique goods.
If you get peckish, explore the vast range of restaurants which offer some of the finest cuisine in the city.
Can you enjoy Seoul in only a few days?
Seoul's bursting with culture, history and modernity all rolled into one, making it one of the most exciting cities in the world.
Whether you are traveling solo, with a partner, or with the whole family, Seoul has something special to offer. Even with only a few days to spare, you could still make the most of your visit with a well planned itinerary and enjoy an amazing experience. Seoul is an incredible destination that will leave lasting memories you'll cherish for a lifetime.
Ensure you get the most from your trip with a pass from Go City. See more, spend less, and enjoy every minute.