We all know how easy it is to spend money when we're on vacation – between souvenir shopping, eating out and paying entrance fees to all the must-see attractions, the expenses can quickly add up! But considering how long it takes to save up for your trip of a lifetime, not to mention all the overtime and sacrificing special treats, wouldn't it be nice if we could stretch that budget a little further? Well, if you're heading to Seoul, we have good news, because this city is bursting with brilliant bargains and penny-saving opportunities. Our suggestions for how to save money in Seoul include:
Take advantage of free attractions

Use public transport

Travel off peak

Shop like a local

Party like a student

Use a Go City Seoul Pass
Take advantage of free attractions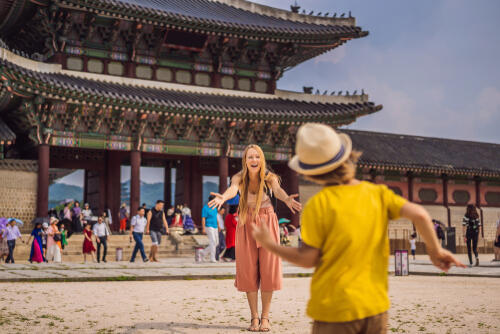 The city of Seoul is positively bursting with free public spaces and attractions. The two main palaces, Gyeongbokgung and Changdeok, have beautiful grounds and buildings, including museums, which are open to the public, as are the National Museum of Korea, the War Memorial of Korea and the National Museum of Korean Contemporary Art. For those who like to stroll or hike, the old city walls surrounding the city are open to walkers and go through both the Mount Bukhansan and Mount Namsan National Parks, and the Yeouido Park by the Han River is always a lively spot with street food and live entertainment. For those who enjoy a bit of history or information with their sightseeing, there are free walking tours led by Korean students at various points around the city.
Use public transport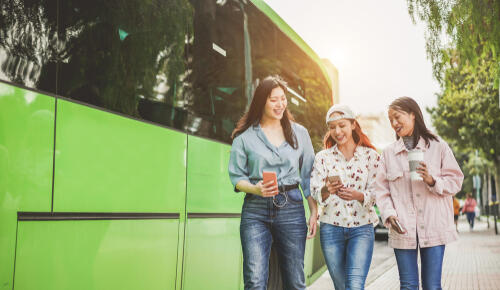 As with any major city, one of the best ways to get around is via public transport, as it's cheaper than using taxis and much quicker than walking. Also, like other cities, getting around Seoul's public transport system is cheaper if you buy a multi-trip ticket rather than a single trip ticket each time. You can grab a T-Money card from convenience stores and at train stations, and they come with cool Korean pop culture designs that you can keep as a souvenir afterwards. If you prefer to travel above ground and with commentary, the Hop-On Hop-Off Bus Tour is also a good way to get around, as you can use it all day to get between your favorite attractions.
Travel off peak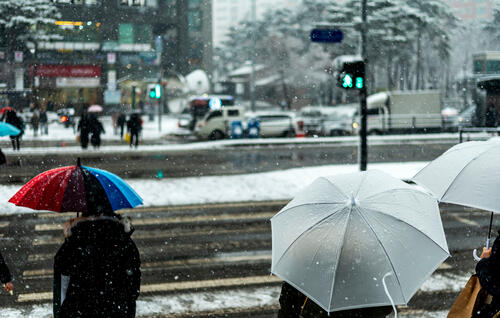 As you might expect, traveling to South Korea is much cheaper if you avoid the popular times, which in this case is in Spring and Fall. The best fares will be from late June to early September, during the summer monsoon, and from December to February when Seoul goes into a deep freeze for winter – though you may still get a bargain in March or November, if you book far enough ahead (and you might just get a glimpse of some early spring blossoms or late autumn colors). Accommodation will also be cheaper at these times, but take care to avoid major national holidays like Lunar New Year (in late January or early February) or Seoul Pride (in July) when prices shoot up again temporarily.
Shop like a local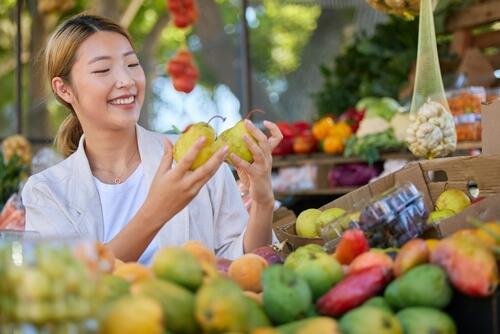 Eating out every day on holiday can be expensive – especially for a family! – so try and find self-catering accommodation and cook at home as much as possible. You'll find all sorts of fresh, local ingredients at Seoul's many street markets, whether you want to cook up a Korean food storm or pack for a picnic by the river. Many supermarkets discount their wares at the end of the day, so if you can, shop in the evening for your next-day supplies. If it's clothes, accessories or souvenirs you're after, you can hunt for bargains in those same markets, or head underground to one of the city's numerous train station-based shopping arcades. And while some of the big-name tourist districts, like Myeongdong and Gangnam, are great for looking around and taking photos, you're better off heading to university districts, like Hongdae, to find the cheap-and-cheerful style cafes and souvenir shops.
Party like a student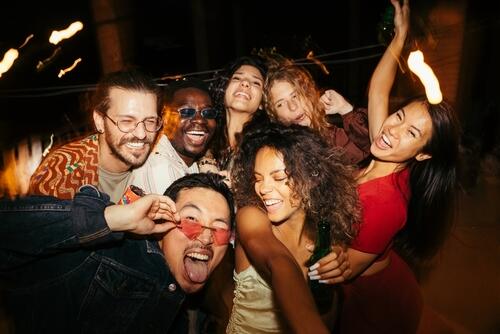 Speaking of Hongdae, this is also a great district for checking out Seoul's buzzing nightlife without completely emptying your wallet. It's the favorite haunt of students from the nearby Hongik University, but you don't have to be one to take advantage of the chilled-out atmosphere and hip-but-budget-friendly bars and clubs. To really save money, try joining an organized pub crawl – one admission fee covers your entry into several of the district's coolest venues, with three shots included over the course of the evening. It's a great way to have a good time and make some new friends, all while getting to know one of the city's trendiest areas.
Use a Go City Explorer or All-Inclusive Pass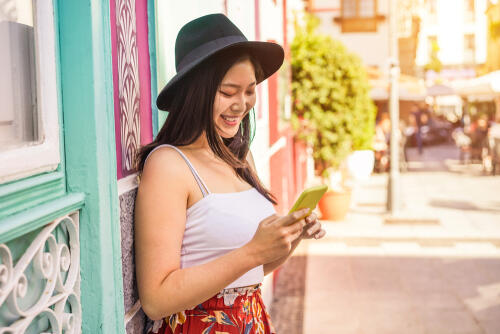 If you're planning on visiting two or more attractions in Seoul, then you'll spend far less on entrance fees with an Explorer or All-Inclusive Pass from Go City. You can choose a pass based on the number of attractions you want to see, or how many days you'll be there. Enjoy attractions like the N Seoul Tower, the Alive or Colorpool Museums, a Hop-On Hop-Off Bus Tour and the Minsok Korean Folk Village. With Go City, you can relax on a Han River Cruise, or use your pass for day trips to places like Nami Island, the Demilitarized Zone and the theme parks at Lotte World and Seoul Land. In most cases you'll save around 40% of the usual entry fee, and because you don't have to buy tickets at the venue, you'll save on time as well!
Save on Seoul's best attractions with Go City
Using your Go City Explorer or All-Inclusive Pass is one of the best ways to save money in Seoul. Whether you're into historic buildings, funky museums, epic day trips or awesome city views, you can see it all and more in South Korea's vibrant and enticing capital city.