There are plenty of reasons to seek out things to do indoors in Seoul, and plenty of fab places to suit every situation. Air-conditioned malls and restaurants when seeking sanctuary from the searing midday sun in summer would be one. Warm, steamy bathhouses to shake off the icy Siberian winter winds is another. And, come the July and August monsoons, frankly anywhere with a roof will do. Step inside for our countdown of some of the finest indoor activities in Seoul, including:
Animal cafés

Lotte World

Ball pools

Starfield Library

Jjimjilbangs

The National Museum of Korea

Dongdaemun Design Plaza

Gwangjang Market
Animal Antics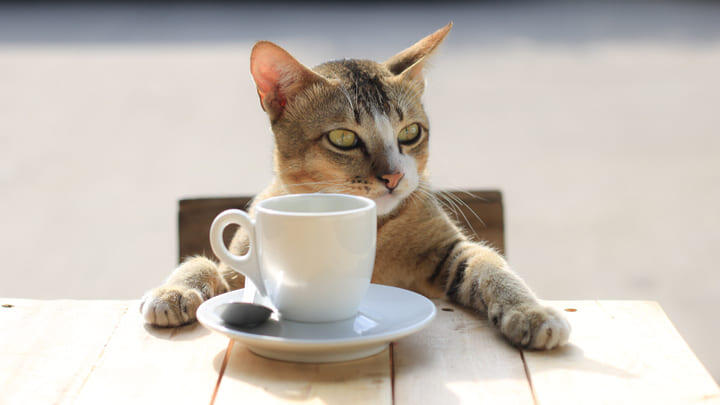 Seoul isn't exactly coy about its 'quirky' credentials, with cool K-pop attractions, some pretty wild museums, and, um, school uniform rental opportunities aplenty. And that's not all. You've heard of cat cafés right? Well, sure, there are plenty of those; just look for the poor dude in the oversized kitty costume who'll be all too purr-leased to direct you inside. But true aficionados of animal-based eateries may prefer the Thanks Nature Café in Hongdae, with its baa-bulous combination of great coffee, waffles and fluffy pet sheep. Filled your belly but not satisfied your appetite for all things wide-eyed and adorable? Take yourself for a browse around the Owl Museum in Jongno-gu, where a weird and wonderful collection of all things owl awaits: think ornaments, carvings, mugs, masks, portraits and more. A guaranteed hoot.
Lotte World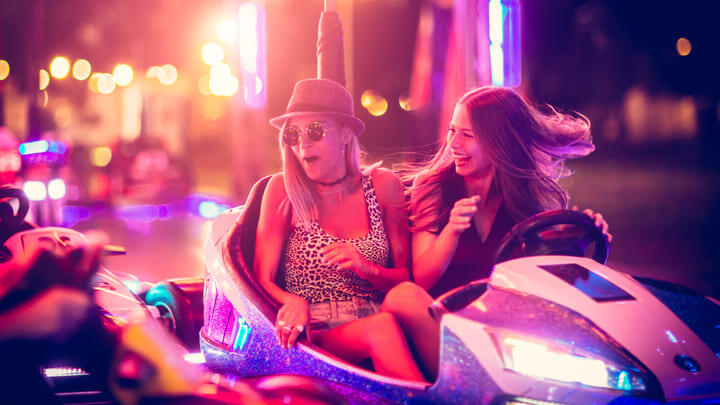 The covered section of Lotte World is no ordinary amusement park: it's the largest indoor amusement park on the planet. It's fair to say Seoul doesn't do things by halves! The four floors of Adventure contain some 20+ rides and attractions. Plenty, in other words, to keep the entire family entertained for several hours on a rainy day in Seoul. Thrill seekers should try the French Revolution2 VR rollercoaster, with loops, twists and turns that will have you screaming in terror every time you hurtle towards the walls or ceiling. Relatively sedate rides include bumper cars, a log flume and a carousel complete with regal white horses. The fairytale world of Kidstoria is great for younger kids, with its soft play, castles and Alice in Wonderland-themed attractions.
Dive Into a Ball Pool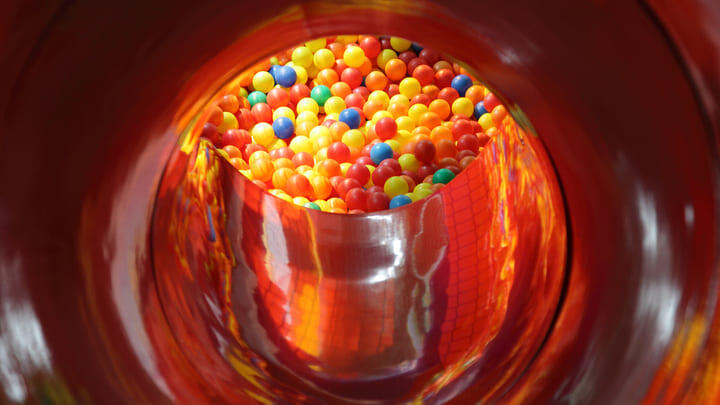 Ball pools are big business in Seoul. And they're not just for kids, you know! In this era of self-care and mindfulness, there is surely no activity more relaxing or revitalizing than gently sinking into a giant lake of colorful plastic balls. Get your fix at the Colorpool Museum – not so much a museum as a hallucinogenic maze of scented ball pools, fruit-shaped playground furniture and confetti cannons. There's another, Bob Marley-themed ball pool to be found at Coconut Box, where VR games, live music and cute bamboo chalets are the order of the day. The eye-popping 3D models and paintings in the adjacent Love Museum are strictly – and we mean strictly – for adults. 
Starfield Library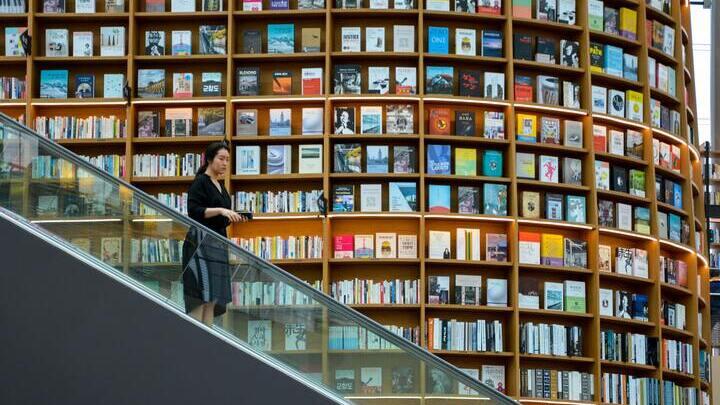 You don't need to be a bookworm to get a kick out of Starfield Library, a futuristic bibliophile's dream with a vast wall of neon-lit books. You'll find it inside Gangnam's massive COEX Mall, home to dozens of shops, bars and restaurants as well as attractions including an aquarium, a cinema and a museum dedicated to the history and cultural importance of kimchi. The horse-riding hand gesture popularized by Psy's global Gangnam Style dance craze is commemorated here by way of an enormous bronze sculpture at the east entrance.
Visit a Jjimjilbang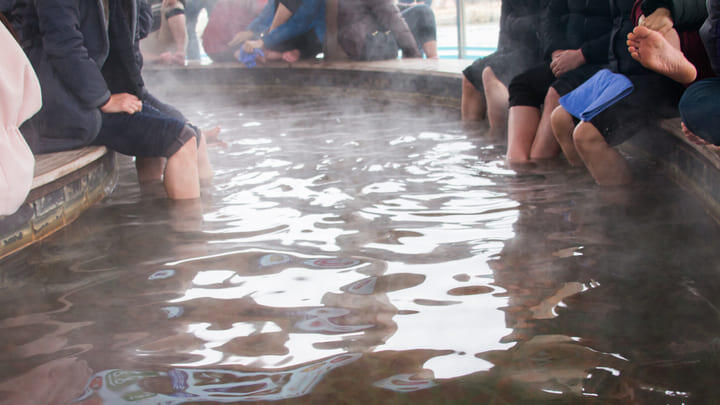 Just because you can't pronounce it, doesn't mean you can't enjoy it. These gender-segregated Seoul bathhouses are beloved of locals and a great way to experience local customs and rituals, especially on cold or rainy days. Jjimjilbangs come in all shapes and sizes but always include intensely hot saunas and hot tubs. Many also have massage treatment areas, ice rooms, cold plunge pools and any number of other therapies and relaxation zones. Our advice: shop around for one with facilities that suits you.
National Museum of Korea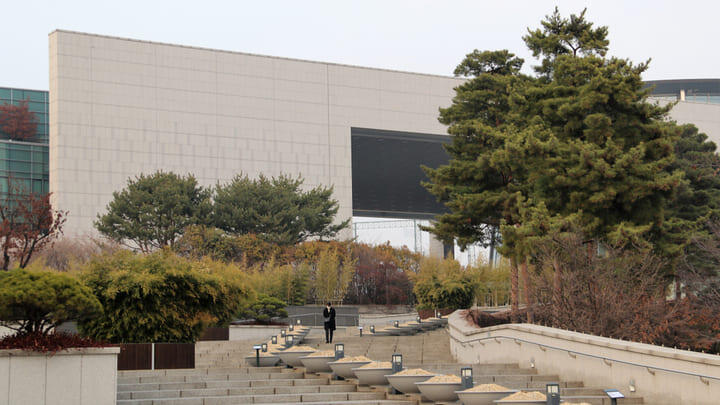 Tranquil lakes, picturesque pagodas and huge stone sculptures pepper the grounds of the National Museum of Korea, a striking modern building in Yongsan Family Park. This is the place to spend a rainy day immersing in Korea's rich cultural heritage, with over 400,000 artifacts including ancient gold crowns and statuettes, Buddhist sculpture and crafts, and prints and paintings that date back centuries. Kids getting bored? Worry not: there's also an entire children's museum here, with a fun play area for under-threes.
Dongdaemun Design Plaza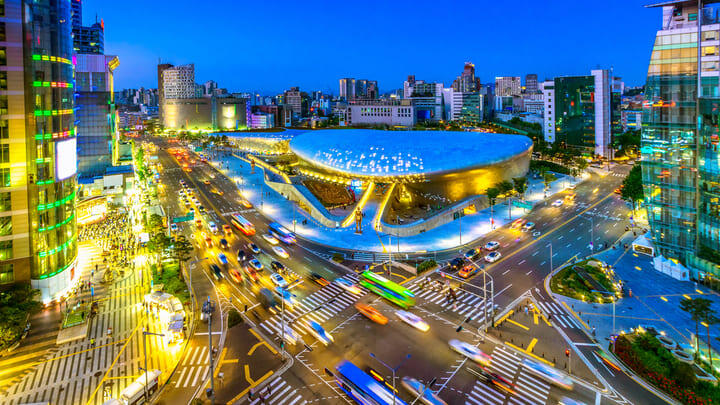 An architectural marvel in Seoul's fashion district, the Dongdaemun Design Plaza (or DDP) is an Instagrammers' dream come true. This enormous mushroom-shaped steel-and-aluminum bubble seem to emerge from the very ground, its gentle curves and rooftop park attracting selfie addicts from far and wide in search of the perfect backdrop. Inside this cavernous space-age bubble, you'll find an excellent food hall, plus fashion and art exhibitions, people-watching spots aplenty and even a sensory playground for kids. Visit in the evening to see the DDR lit up like the alien spaceship from Close Encounters of the Third Kind.  
Take in a Show
Cookin' Nanta is the show to see in Seoul,  a multi-award-winning laugh-a-minute stage extravaganza that has been performed as far afield as Broadway and the Edinburgh Festival. The show tells the comical tale of a trio of hapless chefs attempting to prepare a traditional wedding feast under somewhat challenging circumstances. We're talking knife-juggling, amazing acrobatics, slapstick comedy and magic tricks, all held together by traditional Korean samul nori music. Audience participation is encouraged (but not essential). Grab a ticket to find out what all the foodie fuss is about.
Gwangjang Market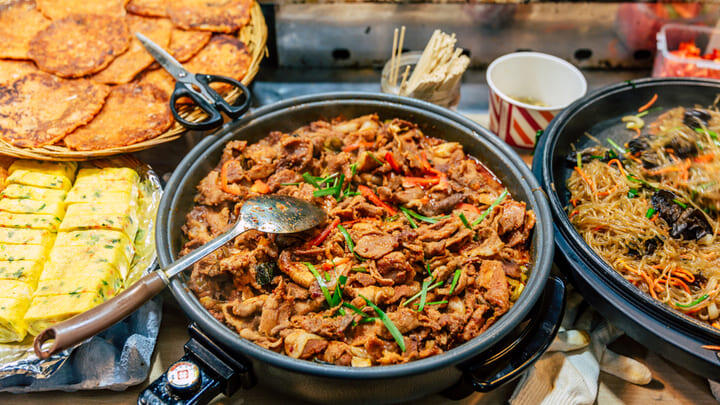 This colorful, bustling market has been trading for over a century and is the place for some of the most authentic Korean street food in town. And, better still, it's completely covered. Take a wander around the stalls and drink in the heady scents of sweet and sticky Korean BBQ pork and addictive little spicy rice rolls packed with pickled veg. Great clouds of aromatic smoke and steam rise up from fish grills and noodle stalls, meaning the only problem you'll have is deciding which snack to try first. Top tip: look for the stalls with the longest queues of locals and get in line. The wait will almost certainly be worth it!
Save on indoor

activities in Seoul
Save on admission to Seoul attractions with Go City. Check out @GoCity on Instagram for the latest top tips and attraction info.