Have you ever dreamed of visiting the vibrant and bustling city of Seoul? With its rich culture, delicious cuisine, and endless attractions, it's no wonder why Seoul is fast becoming one of the most popular tourist destinations in the world. But is it expensive to visit? We'll explore the costs of traveling to Seoul and provide tips for saving money while still enjoying all that this incredible city offers. Get ready for an unforgettable journey!
When are the high and low seasons in Seoul?
The low season in Seoul is typically from April to May and September to October. These months offer the best weather for sightseeing, with temperatures ranging from 15-25°C (59-77°F). The high season runs from June to August, when temperatures can reach up to 30°C (86°F) and higher. The coldest months are December to February, when temperatures range from -2 to 7°C (28-45°F).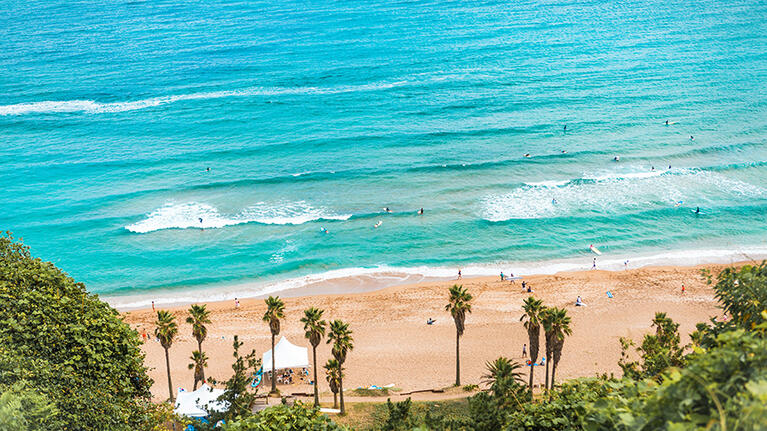 Prices shoot up during the summer as tourists flood in to enjoy the beaches and outdoor activities. They also spike during the winter too, due to the hugely popular skiing season. If you're looking for the most cost-effective time to visit Seoul, try to plan your trip for either Spring or Fall.
Accommodation
Accommodation options for travelers to Seoul are plentiful and varied. For those looking to be close to the action, there are lots of high-end hotels in the city center, such as the Grand Hyatt Seoul, Sofitel, and the Lotte Hotel World. These hotels offer luxurious amenities, including spas, restaurants, and bars.
For a more budget-friendly option, there are plenty of hostels scattered throughout the city that provide basic amenities at an affordable price.
Airbnb is also a popular choice for travelers who want to stay in a private residence with access to a kitchen and other amenities.
For those looking for something unique, there are traditional Korean hanok guesthouses that offer a more authentic experience. Hanok houses are traditional Korean homes that feature unique and intricate architecture. They're traditionally built with natural materials such as wood, stone, and clay and feature a curved roof, large windows, and an open courtyard.

The design of these homes is as practical as they are beautiful, often including low furniture, sliding doors, and paper walls. Using natural materials also helps instil a peaceful atmosphere throughout the home.
You pay a little more for the authentic experience, but it's worth every cent.
Transportation
Traveling to Seoul offers a variety of transport options for all budgets. The most cost-effective option is to take public transportation, such as buses and subways, which are widely available throughout the city.
The public transportation system in Seoul is excellent. It is reliable, efficient, and affordable. The subway system covers the entire city and provides easy access to all major attractions. Buses are also readily available and provide a reliable, budget friendly way to get around.
Overall, the public transportation system in Seoul is dependable, efficient, and affordable, making it a great way to get around the city.
Taxis are also an option, however they can be expensive. Most taxis in Seoul are privately owned, and there's no shortage of them. You can easily hail a taxi from the street, or use an app to book one in advance. Uber isn't available in Korea, but there are other ride-hailing apps such as KakaoTaxi and Tada that offer similar services.
Keep in mind, most taxi drivers do not speak English, so it is best to have your destination written down in Korean if possible.
For those looking for a more luxurious experience, there are several car rental companies that offer cars with drivers, as well as regular car rentals. If you choose to hire a car, you'll need to present your driver's license, passport, and credit card upon pick up.
Attractions
Popular Attractions and Sightseeing Opportunities
The sheer amount of attractions available ensures that there is something for everyone, regardless of budget.
Shopping and dining districts such as Myeongdong and Namdaemun Market are incredibly popular attractions, and rightfully so. Myeongdong is a district full of street food, cafes and shops, and it is a great way to spend the day. Namdaemun Market is a maze of narrow alleys filled with countless stalls; you can find everything from clothes to souvenirs to traditional snacks. Not only can you find some truly unique gifts and souvenirs, but the markets are a window into the true Korean culture.
If you're heading to Seoul to have fun, Lotte World's the major draw. It is an indoor theme park with white knuckle thrill rides, a water park, ice rink, and more. It's also home to the Folk Village; a traditional Korean village that offers visitors a glimpse into the past with its traditional homes, shops, and activities. Both attractions offer something for everyone, from young children to thrill-seeking adults.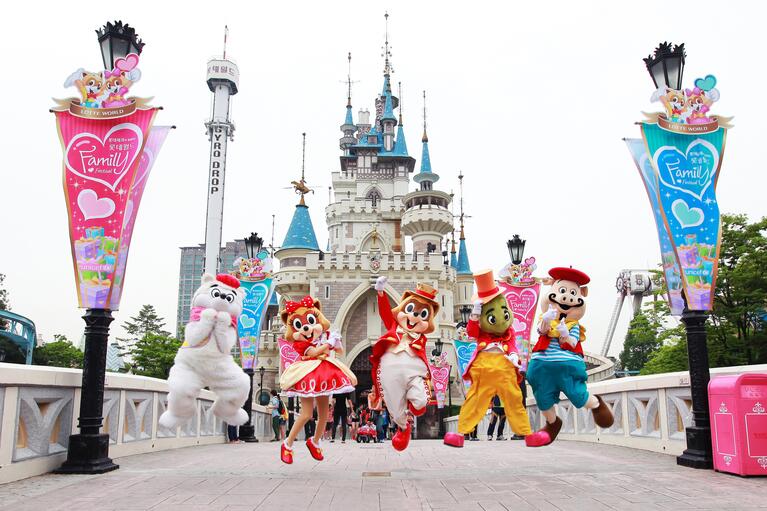 With its stunning views of the city skyline, wide selection of restaurants, and the exploration of the Korean culture, Lotte World and Folk Village are an unforgettable combination that can't be missed.
Access to Lotte World is included with a Go City All Inclusive pass, which goes a long way to making it budget friendly.
Another unmissable experience is the DMZ (Demilitarized Zone) Tour. Visit the border between North and South Korea for a chance to learn firsthand about the tension between the two countries. The 4 km wide, 120 km long strip of land is home to many historical sites, including the Joint Security Area, which is the only place in the world where North and South Koreans can meet face-to-face.
Visitors can also explore a number of tunnels dug by North Korea, as well as the Peace Observatory, which, on a clear day, offers a rare glimpse into North Korea. The DMZ is a fascinating reminder of the turbulent history between North and South Korea, and its importance should not be overlooked.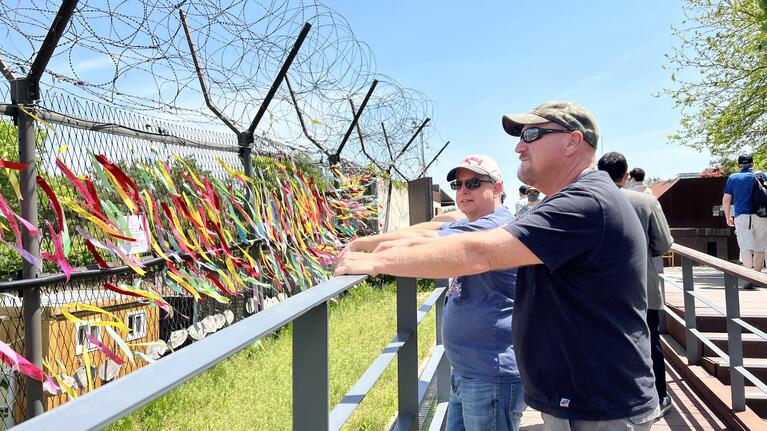 The K-Pop Hollywood Tour in Seoul introduces you to another extreme of Korean culture. Explore the history and culture of K-Pop, learning about the origins of K-Pop, visiting iconic locations, plus the chance to see some of the biggest stars in the industry. As well as the music, you'll learn more about the city's vibrant culture, from its traditional markets and street food to its modern art galleries and nightlife. It's all intertwined!
With its mix of history, culture, and entertainment, the K-Pop Hollywood Tour in Seoul is a must-do.
They're just a fraction of the attractions and events you'll experience in Seoul. Whatever your budget, Korea has you covered.
Free Attractions
To maximize your experience, you should absolutely take advantage of all the free attractions available in Seoul.
One of the best is Gyeongbokgung Palace, a majestic complex of traditional Korean architecture that was once the home of the royal family. It's located in central Seoul and visitors can explore its grounds and admire the stunning architecture and gardens.
Another great attraction is Bukchon Hanok Village, a traditional village filled with traditional Korean houses, or hanoks. It's a great place to experience the culture and history of Seoul and take some stunning photos. The 600-year-old village has been immaculately preserved and restored, allowing you to explore the winding alleys and visit nearby cultural sites such as Insadong and Jongmyo Shrine.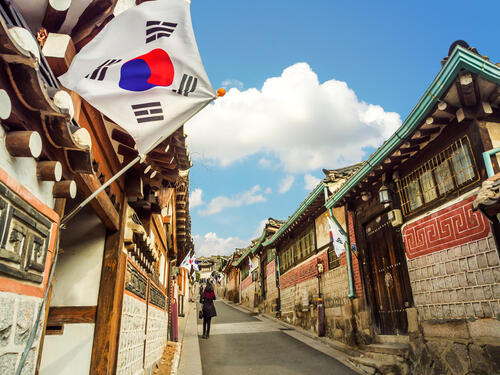 The village also offers a variety of activities, from attending traditional tea ceremonies to learning about traditional crafts. For those looking for a unique photo opportunity, Bukchon Hanok Village provides stunning views of downtown Seoul from its elevated position on the hillside. With its rich history and cultural significance, Bukchon Hanok Village is an essential stop for any traveler looking to experience the best of Korean culture.
Money-saving tips
For first-time visitors to Seoul, there are many ways to save money while still having an enjoyable trip.
For food, there's an abundance of street vendors and markets that offer delicious and affordable meals. As with anywhere in the world, look for where the locals eat. If it's full of locals, the food must be good.
Shopping can be expensive in Seoul, but bargain shopping at local markets such as Namdaemun Market or Dongdaemun Market can help you find great deals on souvenirs and clothing. Check out our guide on the best markets in Seoul for an overview of the incredible options available in the city.
To get around, the Seoul Metro is a convenient and inexpensive way to get around the city. The buses are also reliable and cost-effective.
For those traveling with kids, there are many free activities, such as visiting parks or exploring the city's historical sites. Keep an eye out for happy hours or 'children eat free' deals which pop up around the city in the restaurants and cafes.
Festivals
Time your visit to overlap with one of the many Korean festivals and you'll get way more bang for your buck.
Enjoy the Seoul Lantern Festival, which runs for two weeks over December into January. It features thousands of lanterns along the Cheonggyecheon Stream, plus traditional music, dance performances, and food stalls.
In October, experience the Seoul International Fireworks Festival which showcases spectacular fireworks displays from around the world. These jaw-dropping displays would even put Gandalf to shame!
In January, take part in the Seollal Festival which is a traditional Korean holiday that celebrates the start of the Chinese lunisolar calendar. During this time, people dress in traditional Korean clothing and visit their families for feasts and celebrations. Expect to see incredible festivities in the streets and parties that go way into the night.
In Spring, take your pick of the Cherry Blossom Festivals that take place all over the country. The festivals are as numerous as the trees and provide incredible photo opportunities. Gyeongbokgung Palace provides the ultimate backdrop, but expect to share the space with thousands of other tourists.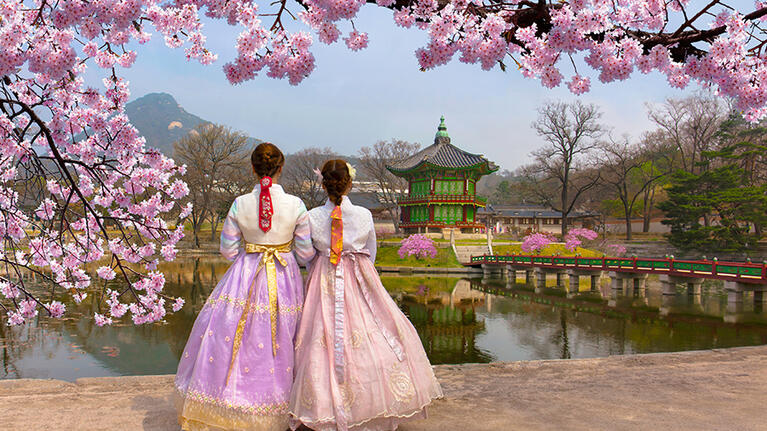 Seoul is a city that caters for all budgets, from the budget traveller to the luxury tourist. Accommodation options range from budget guesthouses to luxurious five-star hotels, ensuring everyone can find something suitable. Attractions such as palaces, temples, and markets are free or very affordable, while other entertainment options such as shopping, nightlife and adventure parks ensure there's something for everyone.
With the vast amount of options available, Seoul is the perfect destination for travellers of all budgets.