Are you considering gracing Seoul with your presence this New Year's Eve? Check out our guide to making the most of your celebrations in the city, and you'll be as prepared to party as you'll ever be!
Including:
NYE in Seoul FAQ
Bosingak Bell Ceremony
Seoul Light
Lotte World Fireworks
and more!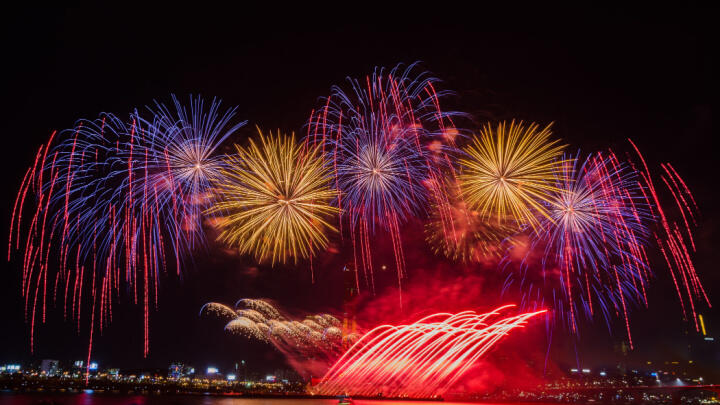 Do people celebrate New Year's Eve in Seoul?
Indeed they do. After all, we made this guide! However, expect a different level of fanfare for New Year's Eve in Seoul compared to cities in the West. Many people in Asia don't use the Gregorian calendar - the one you probably use. As such, they go by the Lunar calendar, and celebrate new year depending on the moon. 
You may know it as Chinese New Year, but in Korea, it's known as the Lunar New Year or "Seollal". Same concept, just different phraseology, and approach. 
But yes, for all you Gregorian enjoyers out there, you can still get your fill of New Year's Eve fun in Seoul.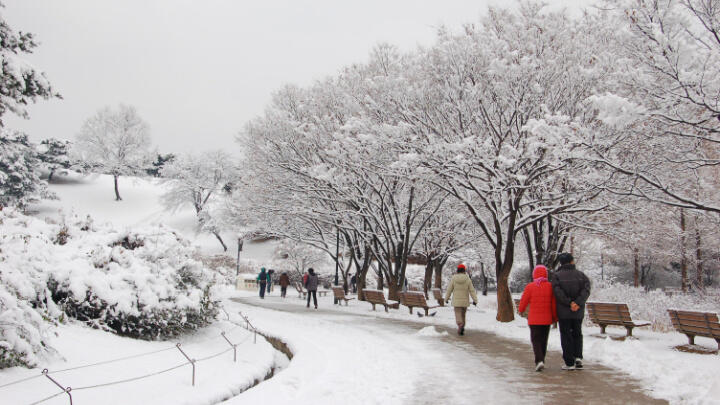 New Year's Eve Weather in Seoul
Many of you reading this may have never been to Seoul before. Therefore, you may not know what to expect when visiting the capital over the new year period. 
Well, it's cold. Very cold. How cold? In December, you can expect average highs of around 37°F and lows of around 23°F. And, considering NYE celebrations tend to go on long after the sun has set, you might be surprised to find your extremities turning to icicles. And it's not just your average, run-of-the-mill cold. It's that coastal cold - the type that passes right through your fleshy exterior to attack your bones. That one. 
So, how do you prepare for such an arctic new year? Well, pack sensibly, for starters. You won't need T-shirts or summer dresses, unless you plan to wear them beneath a snowsuit. Leave those bad boys at home and pack thick, wooly, warm gear and plenty of it! Big gloves, meaty socks, thermals, and warm wintery hats are a must. Ear muffs, scarves, and even face masks - no, not that kind - will also help your face keep warm. Couple that with thick, solid trousers and a decent pair of boots (in case it snows), and you're golden.  
Of course, you may arrive in Seoul, ready for your New Year's Eve party, and realize you forgot to pack some of this stuff. Well, you needn't worry because Seoul is also one of the best cities in the world to shop in, so look up some stores online and go get the essentials!
New Year's Eve Events in Seoul
So, now you should be suitably prepared to take on New Year's Eve in Seoul - congratulations! Now it's time to explore what you'll be doing on the big night. 
If you're not in it for the all-nighter, perhaps something cultural will hit the spot? And on a cold New Year's Eve in Seoul, it doesn't get more cultural than the Bosingak Bell Ceremony. 
Head to Jongno, and join a crowd of thousands as the Bosingak Bell is rung 33 times by various prominent members of the city, including Seoul's mayor, after which a massive fireworks display kicks off the festivities. The whole thing runs roughly 2.5 hours, kicking off at 11PM and finishing up around 1.30PM. 
Of course, if you don't fancy rubbing shoulders with so many in the freezing temperatures, you can just stay in your hotel and watch it all unfold on TV. But where's the fun in that?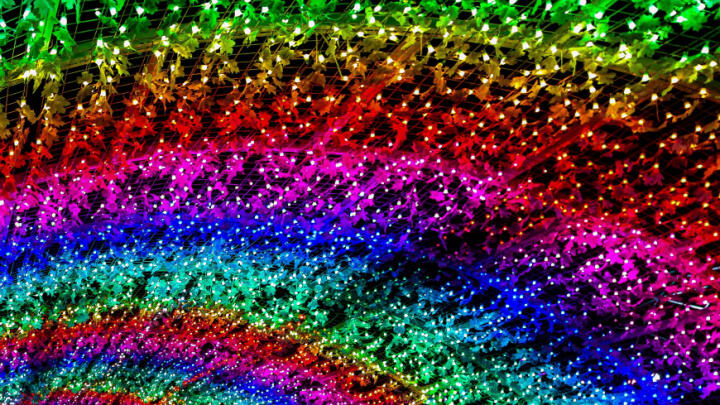 There's a lot of buzz around Seoul Light at the moment. This massive media art installation is a mesmerizing blend of colors and patterns mixed with music that's plastered all over social media. It truly has to be seen to be believed. 
And, on New Year's Eve, you'll find a specially-designed 'performance' that better matches the theme - think countdowns and the like. Proceedings kick off at 11.50PM, and you'll have time to go elsewhere for NYE fun once the show ends.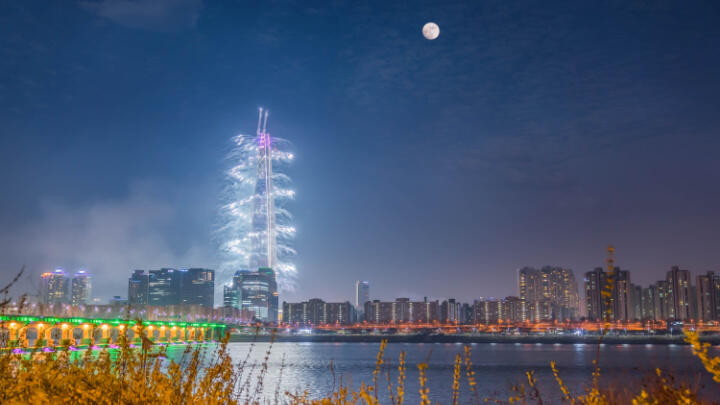 Lotte World is easily one of the best theme parks in and around Seoul, and should definitely be on your itinerary if you plan on spending a few days in the city on either side of NYE. 
And every year, they host a fantastic fireworks display of their own. Being shot off the top of Lotte World Tower, which just happens to be the tallest building in Korea, calling dazzling is an understatement. 
In Seoul, even malls get in on the New Year's Eve action! Coex Mall's fireworks display will likely combine the big bangers themselves as well as a small army of drones to create a unique stargazing experience you won't find anywhere else.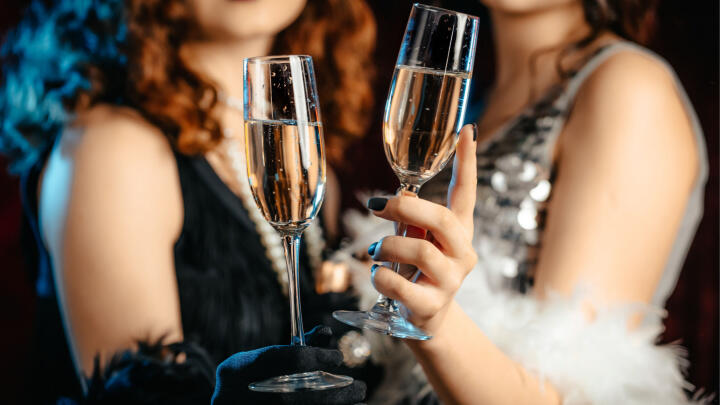 If you're looking for a classy New Year's Eve affair in Seoul, why not live it up like it's the roaring 20s? At this Gatsby NYE Party, you'll join like-minded party people, all dressed to the nines, as you countdown to midnight and then spend the next few hours drinking like there's no tomorrow. 
Need some live music to make your NYE begin with a bang? Check out Countdown Fantasy, a 2-day NYE festival featuring big K-pop/EDM acts like N.Flyings, Cnema, and Silica Gel. After all, why only celebrate one NYE when you can celebrate two on the trot?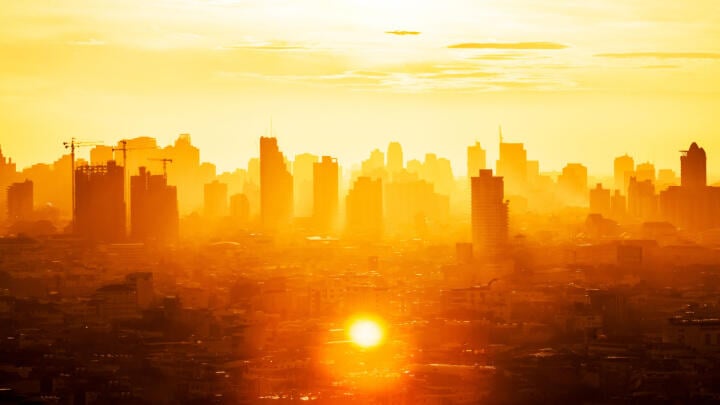 And after all that partying, maybe you just want to gaze upon nature in all its glory? At the Achasan Sunrise Festival, you...go and see the sunrise. While that may sound a little tame, thousands of people attend Achasan every year - can they really all be wrong? 
And that's everything you need to know about celebrating New Year's Eve in Seoul! Whatever you decide to do, may your new year begin with a band and bring you all the fortune and goodwill you deserve. After all, you read right to the end! And, if you do fancy seeing more of the city before or after NYE, check out Go City! With our All-Inclusive Pass and Explorer Pass, you can see all of Seoul's best bits for one low price!