Long layovers are part and parcel of traveling, whether due to an unplanned extended layover or being part of a super cheap ticket. While most travelers are filled with dread at the thought of spending hours on end in the airport, some airports have so much on offer, you'll never want to leave!  
Seoul's Incheon International Airport is one of these. From shopping, ice-skating, and watching movies to enjoying free transit tours to some of Seoul's top attractions, there is a wealth of fun things to see and do on long layovers.  
What to Do on a Layover in Seoul (Long or Short)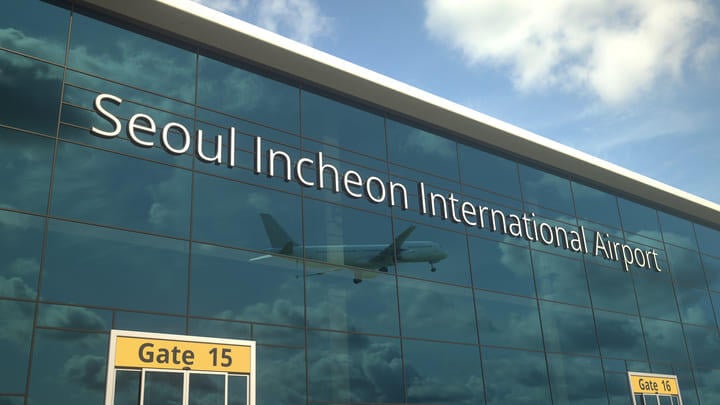 Before you land in Seoul, you'll be required to fill out two documents. The first is a Q-Code and is part of the COVID tracking system implemented by Korea. The second is a K-ETA or visa in case you want to leave the airport. This document will allow you to pass through customs and/or leave the airport.  
One of the many things you can do on an overnight stopover in Seoul is enjoy a free transit tour outside the airport, for which you'll need a K-ETA.  
Sleep!  
If you're exhausted and just want to sleep, there are several options in the airport for laying your head down to get some rest.  
Incheon Airport Nap and Rest Areas 
Seoul Incheon Airport offers 24-hour designated zones for relaxing and napping. Relax Zones have plenty of padded chairs that recline, while Nap Zones boast single beds with plush padding.   
Incheon Nap and Relax Zone locations: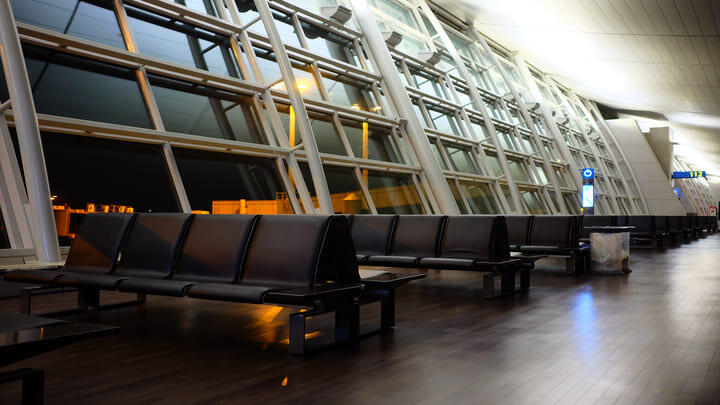 Terminal 1 - 4th floor. 

Terminal 2 - 4th floor near Gate 268 and near Gate 231. 
Incheon Airport Hotels 
If you prefer a bit more privacy within the airport, you can book a room at a Capsule Hotel or a Transit Hotel. Capsule rooms start at three-hour stays, while transit hotel rooms are available for six-hour, half-day, and full-day blocks. These options are only available for transit passengers.  
DarakHyu Capsule Hotels can be found in Terminals 1 and 2 and offer a minimum of three-hour stays. Each capsule boasts a luxury mattress and temperature control. A bedside tech hub allows you to charge all your gadgets and connect to the capsule's surround-sound Bluetooth speaker. 
If you prefer to have some more privacy in the hotel, the Incheon Airport Transit Hotel offers spacious rooms with comfortable beds and full amenities, right in the airport. En-suite bathrooms have showers and baths, and 24-room service is available for when you get hungry.  
Incheon Airport Transit Hotel locations:  
Terminal 1, near Gates 11 and 43. 
Terminal 2, near Gates 252. 
Things to Do Inside Incheon Airport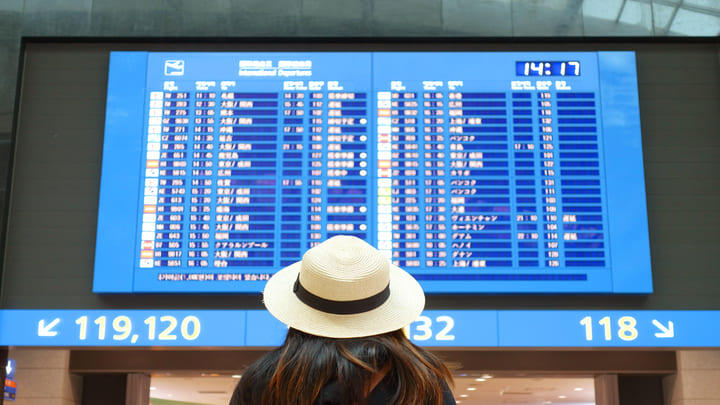 If you aren't tired and want to explore, there are tons of things to do at Incheon International Airport.  
Take a Shower 
Freshen up with a shower at one of the free shower facilities in both terminals. A toiletry kit is available for a small fee or use your own toiletries to re-energize for the next step of your journey.  
Eat  
Incheon Airport boasts a range of eateries, bars, and restaurants that sell a variety of traditional Korean and global cuisine. From fast food to local and traditional delights, you'll find them throughout the airport and most stay open for 24 hours.  
Sample traditional Korean food like kimchi, noodles, and bibimbap at quick food court stalls or relax over a long meal at one of the sit-down restaurants. If you're in the mood for something a bit fancy, several fine dining restaurants serve gourmet cuisine. 
Popular Western chains Burger King, KFC, and Shake Shack are also dotted around the airport.   
Shop Until You Drop 
All the Incheon Airport terminals have a huge variety of shops from Duty-Free stores and luxury brand boutiques to popular department stores and souvenir shops. The cosmetic industry is massive in South Korea, and you'll find plenty of shops selling a vast array of beauty products.  
Take in Some Art  
You'll find many modern interactive fixtures sprinkled around the airport, as well as a range of regularly scheduled art shows and live music performances. There are seven themed gardens in and around the airport where you can escape to relax in a calm and quiet environment.  
Escape from the airport with a visit to the outside Wildflower Garden. The Sky Garden is also outdoors near the main terminal and features a lovely, landscaped area with courtyards and walking paths and an observation deck.  
Get Some Exercise 
Burn off some excess energy at the state-of-the-art digital gym in Terminal 2. Located near Gate 231, the gym offers virtual challenges of various exercises designed to get your blood pumping. For something more fun, head to the skating rink in the pre-Security Transportation Center where you can rent skates and hit the ice.  
Practice Your Golf Swing 
Head to the Sky72 Golf Club in the International Business Area where you'll find an 18-hole putting course and a 330-yard driving range.  
Enjoy Multimedia Experiences 
Visit Terminal 2's PR Observation Deck to take a 360° virtual reality tour of the baggage handling system and inner workings of the airport.  
Relax at a Spa 
Relax with a pampering session at the Prana Spa and Skin Care/Massage. You'll find several locations throughout the airport where you can enjoy a full range of massages, and manicure/pedicure services.  
Take in Korean Culture 
Take in some Korean culture at the Traditional Cultural Center and museum. Explore local artwork and unique handicrafts that reflect the Korean approach to relaxation. The IT Experience Center offers an inside look at cutting-edge innovation typical of 21st-century Korea.  
Free Transit Tours 
If you want to escape the airport for a while, you can join one of the free transit tours offered by Incheon International Airport. After being approved by customs and immigration, you can enjoy a variety of trips to Seoul.  
Many of these tours run during the day, however, you can head to the Paradise City Resort, just two stops away from the airport by rail. Here you'll find a few amusement-park rides, a casino, and several spa and wellness centers.