There aren't many cities better than Seoul. Full of culture, food, and experiences you won't find anywhere else, it deserves a visit. And, if you're reading this right now, you've probably decided to go there yourself. Give yourself a pat on the back - you've made the right choice! And, apparently, you're thinking of going to Seoul in April. So, let's talk about it.
In this guide, we'll discuss everything you need to know about Seoul in April, including what to expect weather-wise, what to pack, why April is the perfect time to visit Seoul, what you should eat, and what events and experiences you can look forward to. So, enough flirting; let's get into it. 
Including:
Seoul's Weather and Temperature in April 
Why April is the Best Time to Visit Seoul
Unmissable Attractions
What to Eat in Seoul in April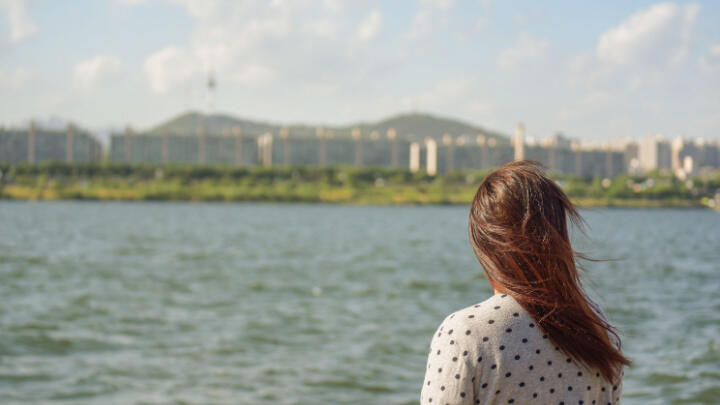 Seoul's Weather and Temperature in April 
With spring fully sprung, April is the perfect time to visit Seoul. If you like your vacations mild, pleasant, and dry, then hop aboard the April train. While temperatures can dip to lows of 50°F, that tends to be in the evenings when the sun has long set. On the upper end, you'll experience a warm and sunny 68°F. Perfect spring weather, and much more mild compared to the often stifling temperatures Seoul experiences in summer.
So, what to pack? Well, we'd recommend light clothing for the days and some warmer items for the evenings. With any luck, you'll be cruising around in tees, shorts, and summer dresses and adding a coat or trousers in the evening. Those of a paler disposition should also pack a hat and sunscreen, and don't forget your sunglasses. Because sunglasses are undeniably cool. Undeniably.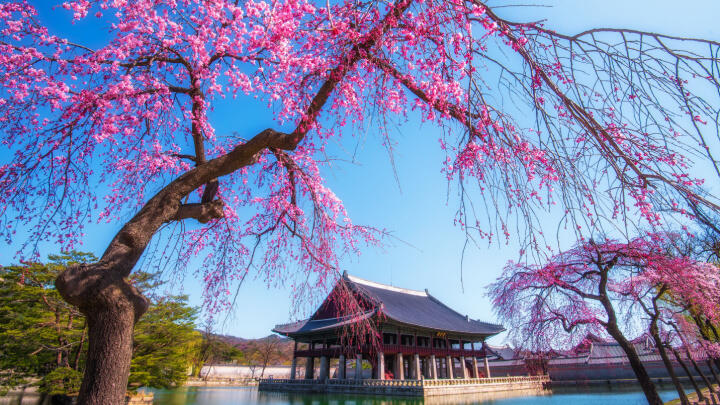 Why April is the Best Time to Visit Seoul
So, Seoul's weather is just right in April. But that's only one element of your vacation. What really sets April apart from every other month?
Firstly, it's cherry blossom season. If you need to go and book your tickets immediately, we understand. Cherry blossoms are utterly wonderful, so if you've never seen them in the flesh, catching a glimpse with your own eyes should be top of your itinerary. While you can find them all over the city - and South Korea - if you want some travel tips, check out Namsan Park, Yeouido Park, and Gyeongbokgung Palace to get your best cherry blossom snaps. You'll be the envy of all five of your social media followers.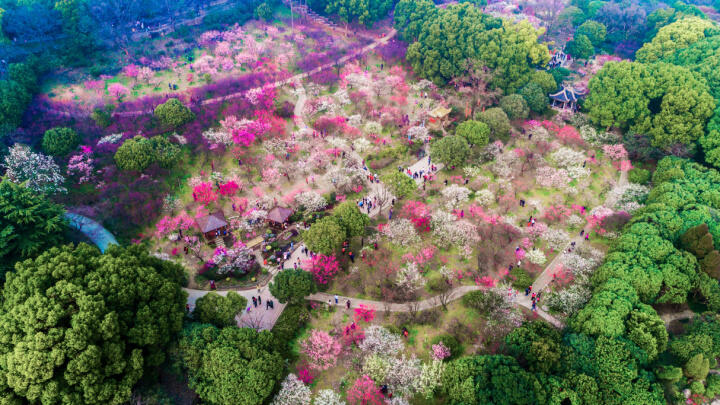 In fact, if you want to see cherry blossoms and thousands of other beautiful flora in one place, you can! It's called the Yeouido Spring Flower Festival, and it's rather marvelous. Not only will you gaze upon 1700 wonderous cherry blossoms, but you'll also get to stroll down the serene Han River and see many, many more. And best of all, it's entirely free, so you have no excuse. 
Film buffs will also rejoice at the Seoul International Short Film Festival, which showcases short films from all over the world. Previous winners have come from the likes of Spain, Ireland, and the US, so you're likely to see works from the next big feature directors!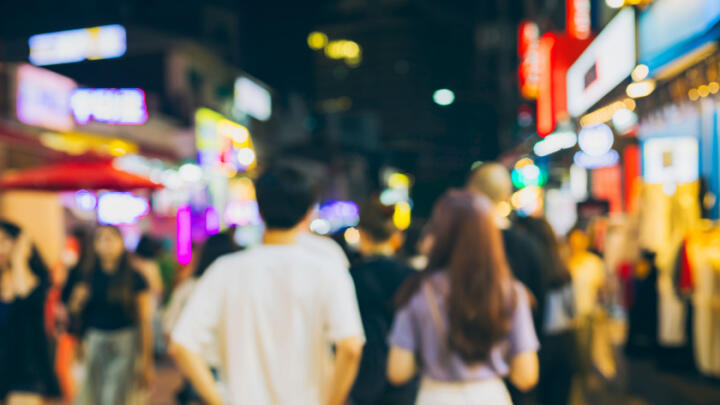 Unmissable Attractions
So what else should you look out for to make your spring trip to Seoul a sensational one? Well, don't worry; we've got some top suggestions that will help fill out your itinerary.
If you like a tipple or two and want to combine your drinks with a tour of one of Seoul's most vibrant districts, consider a Seoul pub crawl of Hongdae. Absolute, the company that runs many of the city's pub crawls, are masters of their craft. So, expect to meet fellow revelers from all over the world, as well as Korea. Perfect for couples, groups, or solo travelers looking to meet new people and have some fun, you'll be taken around many of the district's biggest watering holes, as well as some ice-breaking games and shots to boot.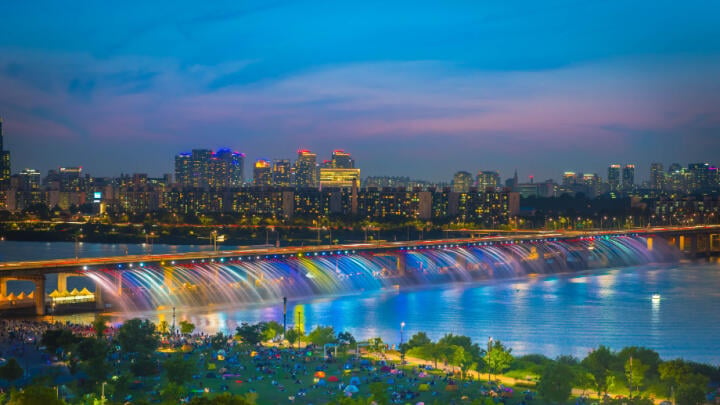 Alternatively, make the most of the fairer weather by boarding a cruise of the famous Han River. You can go in the afternoon for clearer views of the Seoul skyline, or head out at night and see the city and its reflection soaked in neon. And, to learn more about the city and the landmarks you'll pass, your guide and co-captain will give you the low down as you cruise. You'll even have the chance to feed some seagulls, which is grand. 
Or, if you want to fully immerse yourself in Seoul's culture and history, why not go back in time with a trip to the Korea Folk Village? It's a village lost in time, modeled after the Joseon period of Korean history, which ran from the 14th-19th centuries. You'll explore period-authentic architecture, appreciate folky songs and dance performances, and there are even activities for little ones at the area's Play Village, which includes some fun rides to keep their attention.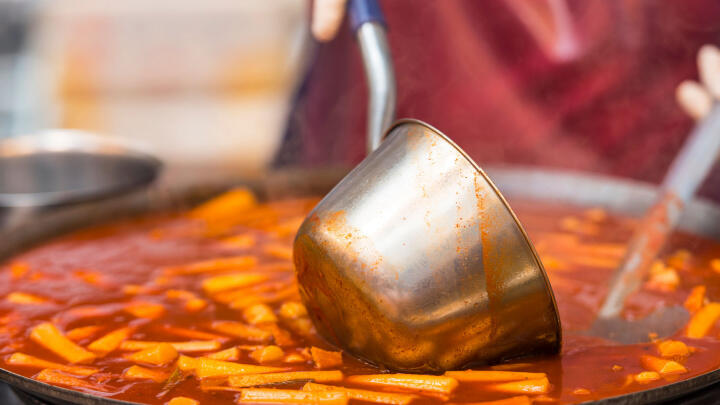 What to Eat in Seoul in April 
And, finally, let's finish things with food. Glorious food. Korea's food is an absolute joy, with heaps of dishes that will suit any occasion. However, in the spirit of spring and the outdoors, we wanted to focus on light bites you can eat while out and about. So, here are our picks for the best Korean street food in Seoul!
Let's kick things off with tteokbokki. Tteokbokki is a popular Korean street food made from rice cakes and spicy sauce. It's popular because it's utterly delicious. And there are no two ways about it; it's a must-try dish. Often served in small packaging, it's the perfect dish to munch on the go.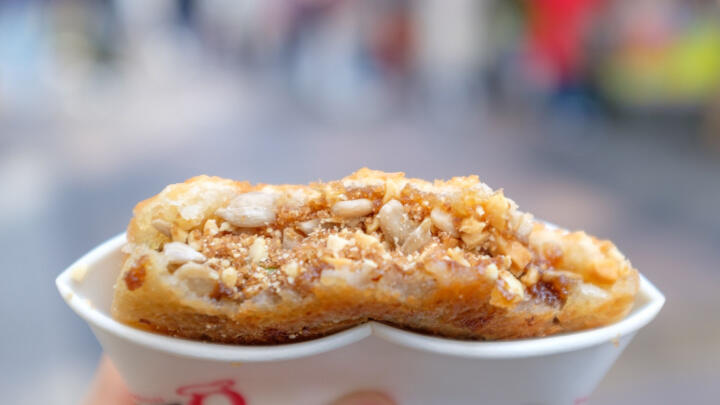 For sweet tooths, we had to mention hotteok. Hotteok is sweet pancakes filled with brown sugar and nuts. Another dish that's perfect for the go, it's perfect to carry around as you sightsee. 
And finally, if you like a mix of meat and veg in your dish, check out kimbap. Kimbap is Korean-style sushi rolls stuffed with all of the above, as well as eggs on occasion. 
And that's everything you need to know about visiting Seoul in April. So go ahead and get booking! In the meantime, if you're looking to maximize your budget and make big savings on Seoul's best experiences, check out Go City! With our All-Inclusive Pass and Explorer Pass, you can see all of Seoul's best bits for one low price!