Seoul in the summer is something else; scorching sun and high temperatures ensure it becomes the de facto vacation destination for tan seekers the world over. It's no wonder, then, that August is one of the most popular tourist months in Seoul. So, if you've settled on Seoul but wondering which month to head there, let's talk about August. 
In this guide, we'll explore everything you need to know about visiting Seoul in August. We'll cover what to expect weather-wise, what to wear and pack, August events you won't want to miss, top summer experiences in the city, and what local foods will help you cool off! Alright, let's get cracking. 
Including:
Seoul's temperature in August
What to wear and pack
Seoul events in August
Unmissable Seoul Experiences in August
and more!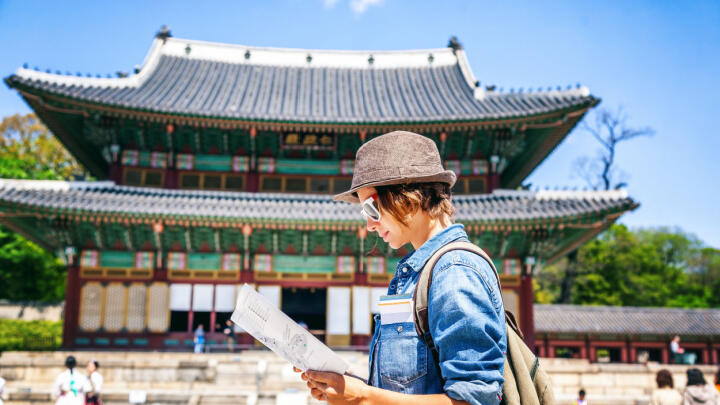 Weather in Seoul in August 
August is at the tail end of Korea's summer, so you can expect plenty of sun. It's worth noting that said sun does come with a rather intense humidity. In fact, August is Seoul's hottest month, with highs of 86°F and lows of 73°F. But couple that heat with humidity, and you can also expect some rainfall. Behind July, August is the wettest month in Seoul, with an average of 10 days of rainfall throughout the month.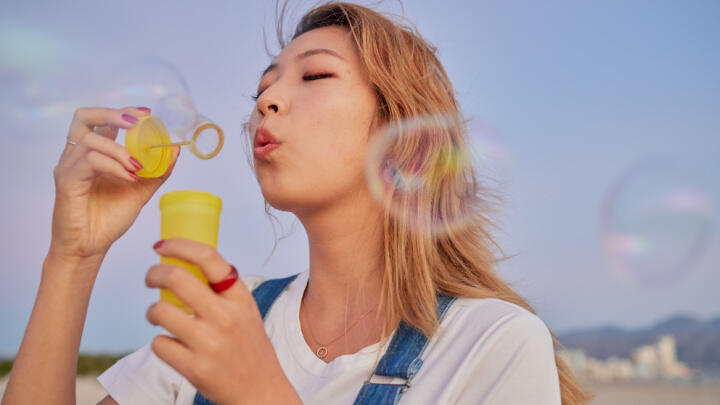 What to Wear and Pack when visiting Seoul in August
On the one hand, Seoul in August is damn hot. On the other hand, it's pretty wet. So, how do you prepare for such a mixture of climates and weather types? Easy. Pack light clothing - sandals, summer dresses, tees, and shorts, and make sure you leave enough room for a decent umbrella or a light waterproof you can carry around. That way, should the heavens unfurl, you'll be prepared for the worst. 
Seoul Events in August
So, now you know what to expect weather-wise and what to pack for your trip to Seoul in August. Now, you'll want to know what events take place during the month! So, let's explore the best events below.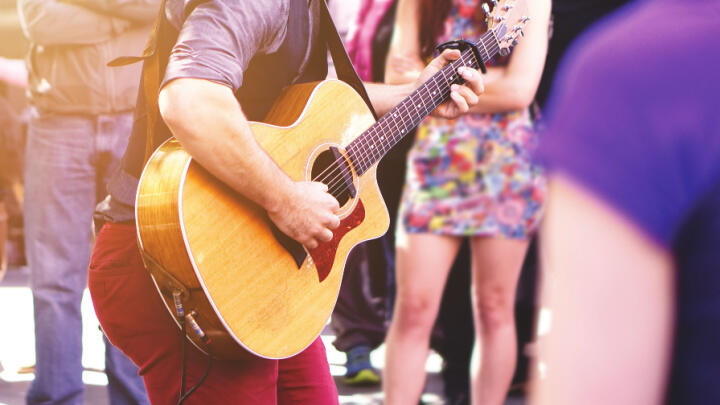 If you're the artsy sort, you've likely heard of Fringe Festivals already. For those not in the know, they are annual events that celebrate arts and culture. Featuring comedy shows, plays, performances, and art installations, they showcase up-and-coming talent in the art world, as well as frequent visits from established names in the industry. 
Well, Seoul has its very own Fringe Festival that takes place over two weeks in the middle of August. So, if you're in town and fancy a pretty unique experience, definitely go and check it out!
If you're a fan of K-pop, or live music in general, then you'll be in town for the famed Seoul Festa. Arguably Korea's biggest event of the year, all of K-pop's biggest artists top the billing, so fans of the genre will be eager to grab a ticket. 
But it isn't all about music. There are celebrations all through the city, including the country's first electric vehicle Grand Prix, art exhibitions, and even massive sales. All that, and more, goes down in August.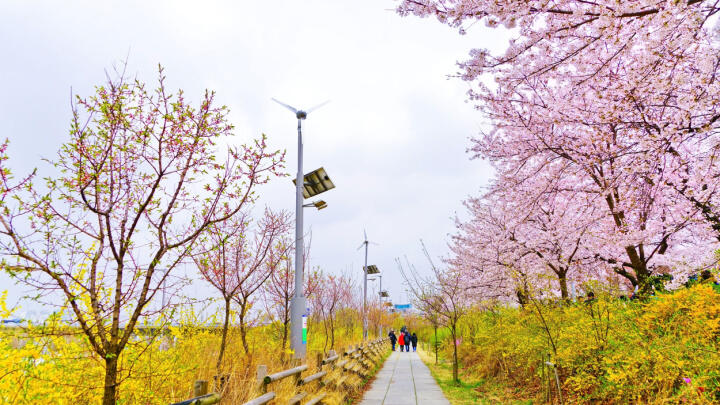 While the Hangang River Festival technically starts in July, the majority of it takes place over August. So it counts! And, with the heat and humidity getting the best of many of us, it's the perfect excuse to cool off. 
Watersports are rife during the festival, giving visitors the opportunity to chill out in the river's temperate waters. On top of all that, you'll also find art exhibitions, live performances, a boat race, and even puppet shows. If you bring the little ones along on your vacation, there will be more than enough to keep them content!
Unmissable Seoul Experiences in August
So far, we've explored predominantly outdoor activities. So, for those of us who need to take a break from the heat and humidity, this part's for you. Take shelter in these unmissable Seoul experiences this August!
Cookin' Nanta is a fantastic musical comedy extravaganza, and best of all, it's in an air-conditioned theater! Detailing the humorous trials and tribulations of three wedding chefs as they rush to prepare the food for the big day. Fun for kids and adults alike, the production's catchy tunes - made using pots, pans, and utensils from the kitchen - will stick in your head long after you leave.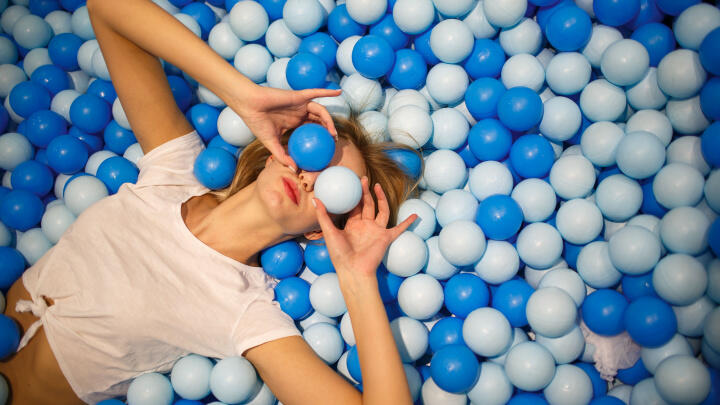 You'll want to leave the kids at home for this one. Coconut Box and Love Museum is a double-whammy of adult fun, featuring a huge indoor playground built by grown-ups for grown-ups, a ball pit, a VR gaming zone, and a bunch of interactive art to mess around with. You'll also get access to the Love Museum, which is an interactive journey through love in its most...NSFW...form. If you're of a prudish sensibility or would rather not have that kind of thing thrust in your face, maybe stick to the Coconut Box!
If you'd prefer an interactive exhibit that's more suitable for a younger audience, head to the Alive Museum. With a mix of augmented and virtual reality, as well as interactive exhibits and even a photo studio where you can edit your own snaps in real-time, it's great for kids and bigger kids alike. 
Best Foods to Eat in Seoul over August
Before we go, you might need to refuel during your August vacation. Here are our recommendations for the best foods to try in Seoul that will keep you cool during the hot August days!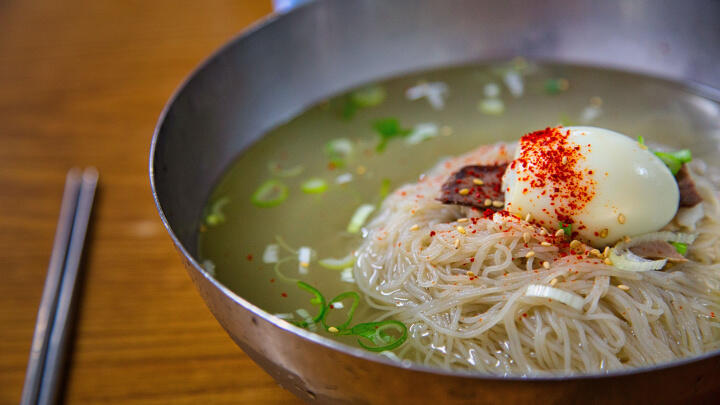 Naengmyeon is a Korean cold noodle dish served in a chilled broth made from beef or dongchimi - which is radish water kimchi. It's tasty and cool at the same time, making it the perfect summer snack. 
Patbingsu is a popular Korean dessert made with ice shavings sprinkled over red beans, fruit, and condensed milk. Another top summer choice. 
Or, try Samgyetang - a traditional Korean soup made with rice-stuffed chicken, ginseng, jujube, and garlic. Let it cool a little, and it will do the rest. 
And therein ends our guide to Seoul in August! Need some more inspiration for your summer vacation? Check out Go City! With our All-Inclusive Pass and Explorer Pass, you can see all of Seoul's best bits for one low price!