It's the most wonderful time of the year! It might be the beginning of winter (officially), but December is also home to a little celebration called Christmas. You may have heard of it. But just because it's Christmas doesn't mean you can't plan a vacation in December. If you don't want to spend the big day in another country, you've still got 24 days to get sightseeing. 
So, if you're thinking about visiting Seoul in December, what can you expect to find? In this guide, we'll talk about Seoul's weather and temperature in December, what to wear and pack, Christmas events in Seoul, and unmissable experiences! 
Including:
Seoul Weather and Temperature in December
What to Wear and Pack 
Christmas Events in Seoul
Unmissable Experiences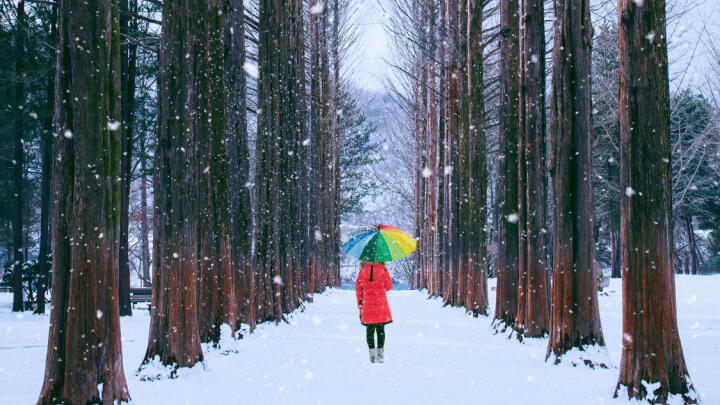 Seoul Weather and Temperature in December
Like most places in the northern hemisphere, December is the official start date of winter. However, unlike many wet and windy places, Seoul is of the dryer variety. Perfect for a vacation, as rain ruins most outdoor plans. 
Having said that, December in Seoul is cold. Very cold. Average temperatures hit heights of a measly 41°F and can drop as low as 14°F. Fourteen. If you're brave enough to handle the chill, you'll be just fine. And temperatures like that can spell snow, so bear that in mind!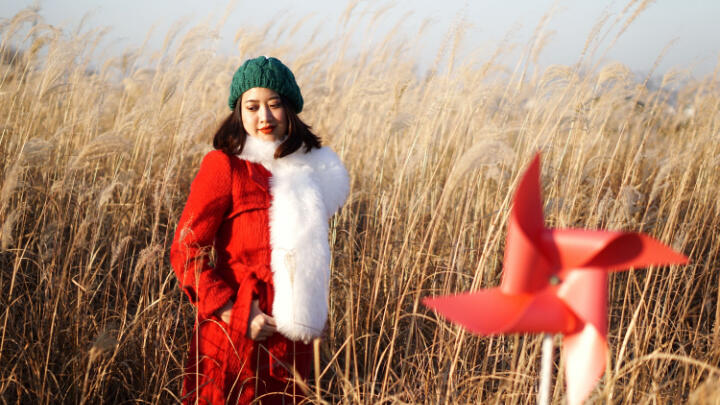 What to Wear and Pack 
But that will all depend on how smart you pack. So pack smart! Jumpers, sweaters, scarves, gloves, and beanies should all be safely tucked in your travel bag. Wrap them all up in a big, thick, warm coat, and you'll be golden. 
The chill might make you rethink going outside or walking from place to place. Put those foolish ambitions to rest. Walking is the best way to get around Seoul, so layer up and wear some comfortable shoes or boots - especially if it does snow. Your waistline will thank us later. 
One of the best reasons to travel to Seoul in December is that you'll beat the crowds. November to February is firmly in the off-season category, so you won't need to worry about heavy tourist footfall. That means shorter queues, better prices on travel, and accommodation deals. And, let's face it, everyone loves a good deal. 
Christmas Events in Seoul
The other great reason to visit Seoul in December is Christmas! The Korean capital goes crazy for Christmas, so you'll find plenty of things to do, see, and eat. These are our favorites. 
Held in Cheonggyecheon Plaza for the last few weeks of December, the Seoul Christmas Festival is the city's biggest and arguably best Christmasy experience. 
If you've ever been to a Winter Wonderland before, you have some idea of what to expect. A massive Christmas tree towers over proceedings, adorned with thousands of sparkly lights. You'll find a market stuffed with deals, from Christmasy bites to hot drinks and souvenirs too. There's Santa's Village for the little ones, where they can meet the man himself and see a wonderful display of the North Pole. And LED light displays dangle over Cheonggyecheon Plaza's water feature, making it the perfect place to take some vacation snaps. 
Oh, and did we mention it's free to enter? Isn't that just the cherry on the proverbial Christmas pudding? 
If you're in Seoul from December 19, you'll also have the chance to see the Seoul Lantern Festival. It's one of the city's most popular festivals full stop, so you should absolutely go check it out if you're in town. 
Lanterns of all shapes, sizes, and technology are on display and primed for some sweet, sweet photos. Then there are the huge LED sculptures, which can be of anything. Each and every one is worth a pic, and before long, your followers will be more envious than a slug - an envious slug!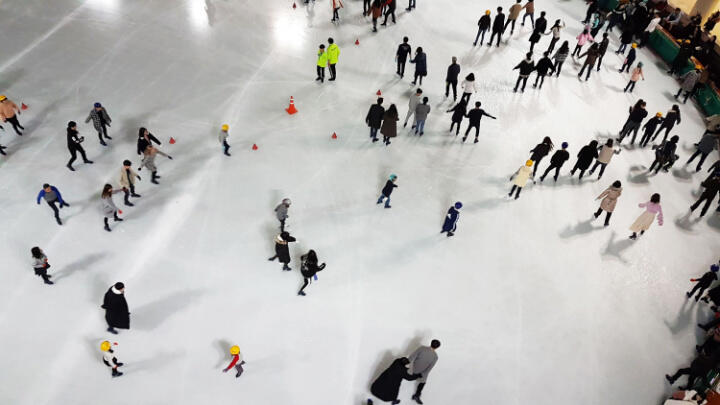 Ice skating
With temperatures so low, you know there's gonna be some skating shenanigans going on. And you'd be right, because in December, Seoul is awash with rinks where you can carve up some ice. Do you dare go backward? Ice skating backward is hella cool. 
Seoul Plaza is one of the most popular, with tons of people visiting each year. Or, if you're feeling athletic, head to Seoul's Olympic Park for a skate. 
Wherever you go, just remember to wrap up warm and wear some thick gloves; we wouldn't want an unfortunate ice skating incident to promptly end your vacation!
Unmissable Experiences
Need some more vacation inspiration? Seoul is full of great experiences. These are our picks for the best in December.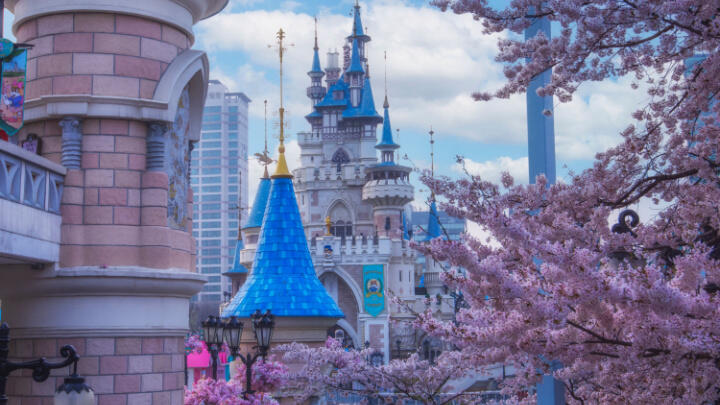 Image courtesy of Big Mouth Photography/Shutterstock
It might seem strange to recommend a theme park in the thick of winter, but bear with us. Over the festive period, Seoul's biggest and best theme park becomes a winter wonderland of its very own. 
Called 'Miracle Winter', it trades in thrills and spills for parades, performances, a winter village, and an eye-popping market. But that's not all. You can even go ice skating on Lotte World's very own rink. What a Christmasy coincidence! 
Of course, all the rides are also there, of which there are over 50. So, if you feel the need for speed and don't mind arctic winds grazing your face, have at it. 
If you need a break from the cold outside and want to warm yourself both inside and out, boy, do we have a comedy show just for you! It's called Cookin' Nanta, and it's a scream. 
Following three chefs as they prepare to cater a wedding, it's full of singing, dancing, and laughs all the way through. As an unbelievable catalog of errors begins to stack up, threatening to ruin the wedding, you'll be rolling on the floor laughing. Not literally. You should never roll around when you're laughing in public; it's embarrassing. 
With tunes so catchy they'll stay in your head for your whole vacation, and percussion performed on kitchen utensils, you'll not soon forget where you were when you first saw the great Cookin' Nanta. 
And that's everything you need to know about visiting Seoul in December! If you're looking for more fun to fill out your itinerary, check out Go City! With our All-Inclusive Pass and Explorer Pass, you can see all of Seoul's best bits for one low price!