Seoul is a stunning city, full of amazing culture, great food, and plenty of things to do. So, if you're heading there this year, why not take an early vacation and travel in February? Winter might not seem like the best idea, but there are some benefits to traveling during the colder months. But what are they? Well, we'll tell you. 
In this guide to Seoul in February, we're going to get a complete low down on what to expect. We're talking weather, what to wear, seasonal events, food, and why you should travel to Seoul in February. So, without further ado, let's get on with it. 
Including:
February temperatures and what to pack
Reasons to travel in February 
Seasonal events
Great Feb food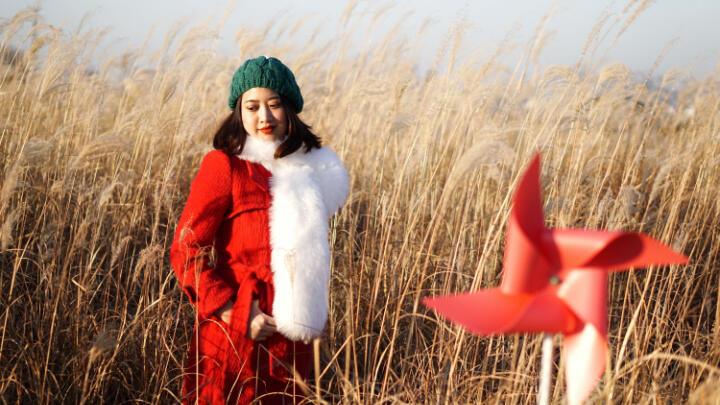 Seoul's weather and temperature in February
For those of us hanging out in the northern hemisphere, February spells the end of winter and the transition to spring. Well, it should, at least. Instead, our ever-changing climate seems to be lengthening both summer and winter into much larger seasons. As such, February is actually Seoul's coldest month, with temperatures ranging from a chilly 41°F to a blisteringly cold 25°F. Yep, it's cold, so make sure to bring big coats, wrap up beneath them, and accessorize with hats, gloves, and scarves!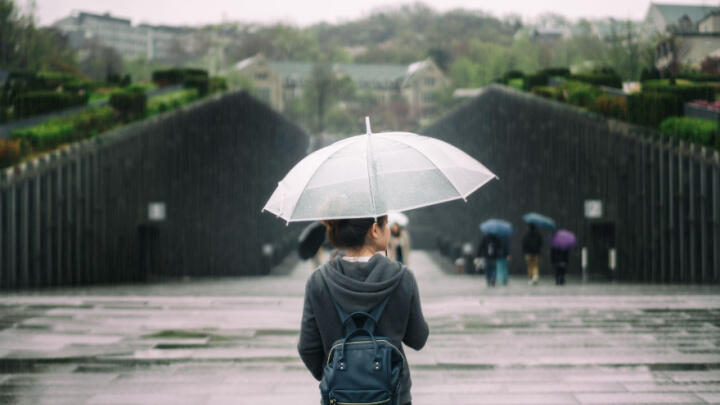 The good news is that while February might be the coldest month in Seoul, it's far from the wettest. In fact, it's abnormally dry compared to many Februarys in the west. So, while you may want to pack a brolly in case it rains, and some decent shoes if it snows, the low humidity does mean that you may feel the cold even more than usual. 
So, we say again, wrap up warm!
Image courtesy of Busan Oppa/Shutterstock
Why travel to Seoul in February? 
Sure, it's cold. And sure, you may prefer your vacations sun-soaked and tan-affirming, but there are still plenty of reasons to head over to Seoul in February. 
Firstly, winter is South Korea's off-season, so you can expect fewer crowds for Seoul's biggest attractions like Lotte World, N Seoul Tower, the Folk Village, and even unmissable shows like Cookin' Nanta.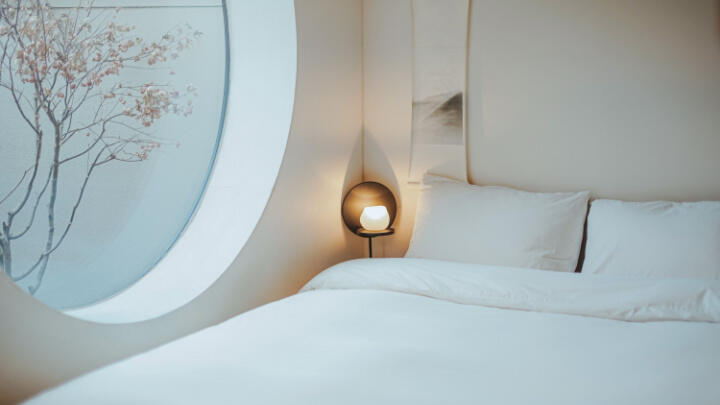 Secondly, fewer travelers equal lower prices. You'll likely find flights and accommodation dip significantly in the winter months, as both airlines and hotels are desperate to fill spots. The same goes for Airbnb's, which similarly lower prices to encourage visitors. Fewer people and cheaper prices? Does it get much better than that? 
Well, the winter months are also the perfect excuse to explore some of the city's best indoor experiences. There's no need for FOMO when it's 30°F outside! As such, make the most of it and explore the likes of the Dynamic Maze, the Alive Museum, and the Colorpool Museum at your leisure, knowing full well that you've beaten the majority of the year's punters to the punch. And, if you're willing the brave the cold intermittently, you could also check out a pub crawl of the trendy Hongdae district and meet some new people while you're at it!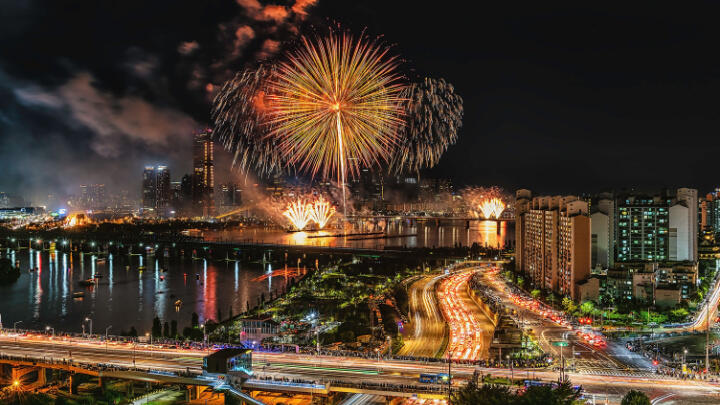 February events in Seoul
So far, we've talked about things you can do all year round. But what about seasonal events? Well, there are a couple you won't want to miss!
The biggest is arguably Seollal, or the Lunar New Year celebrations. Also known as the Chinese New Year in other parts of the world, it's Asia's annual big bash. It's the year of the Dragon, which is all about generosity and kindness. As such, giving gifts is encouraged, if you feel comfortable doing so. 
In 2024, Seollal falls on Feb 10, so if you're visiting in the first half of the month, you'll catch all of it. A family-first festival foremost, there are still plenty of things to do for tourists. Markets pop up all over the city, and you'll also have the chance to check out street performances, processions, and other lovely revelries. It is worth noting that many businesses, including shops and restaurants, close over the new year. They've got to spend time with their families, too. Still, you'll find some places open for business. Our advice is to check ahead before venturing out into the cold unknown. You don't want to travel in the cold only to find your destination's shut!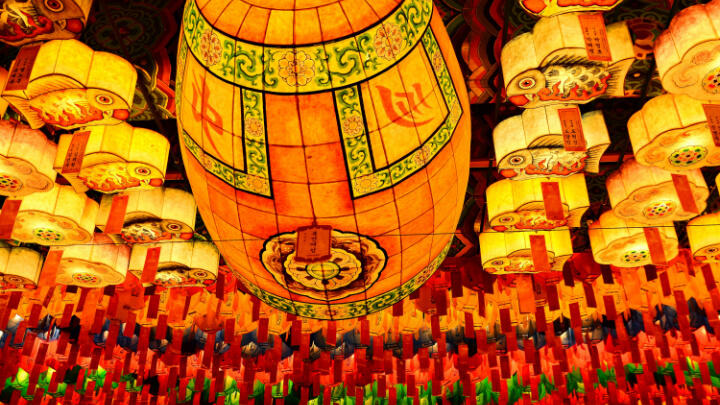 Another popular event in February is the Seoul Lantern Festival, which takes place at the end of the month. Onlookers will be dazzled by hundreds of brightly lit lanterns lofted in full display above the Cheonggyecheon Stream. It gives the area a magical feeling and one you won't soon forget. It's also the perfect place to take a snap or two if you want to make your followers jealous! Alongside the light show, you'll also find traditional performances taking place, food stalls selling delicious authentic Korean bites, and other activities.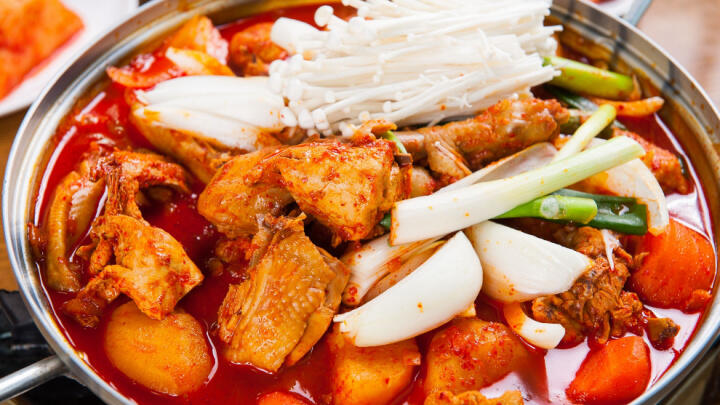 What to eat in February
Korean food is amazing and has been taking the world by storm for a while now. But, with the temperatures so low, you may need something to warm your belly. Well, don't worry; South Korea has some top seasonal dishes that'll put a fire in you.
If you have a sweet tooth, pick up hotteok, a sweet pancake filled with brown sugar and nuts. If you're on the go, you can even wrap it up and eat it out and about. Or, if you're in the market for something savory - and spicy - get some dakbokkeumtang, a traditional spicy chicken stew. Utterly delicious.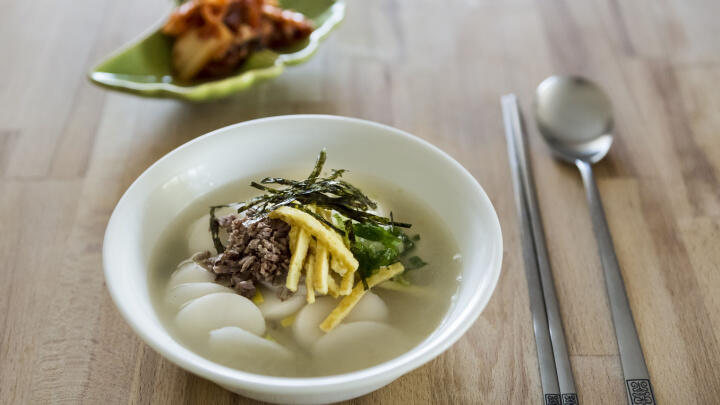 And, to celebrate Seollal, you can't go wrong with tteokguk. It's a soup made with beef broth and sliced rice cakes. 
And that's everything you need to know about visiting Seoul in February! Just remember to pack your warmest clothes, and you'll have a ball. Once Seollal and the lantern festival are over, you might be wondering what else to do in Seoul. Well, wonder no longer, because Go City has got you covered. With our All-Inclusive Pass and Explorer Pass, you can see all of Seoul's best bits for one low price. So, what are you waiting for? Go ahead and get booking!