Seoul is a grand old city where you'll have a grand old time. Immerse yourself in its rich culture, experience every unique...experience you can, and eat a boatload of tasty food while you're at it. You're gonna have a good time, and you've made a great choice. Seoul is one of the best vacation destinations around. But when's the best time to visit? Is it March? Is March in Seoul going to tick all your boxes? Let's talk about it. 
Here, we'll give you the low down on Seoul in March, including what to expect weather-wise, the best things to see and do, seasonal events you won't want to miss, and what to eat. Read on, and get ready to book!
Including:
Seoul's Weather and Temperature in March
Why you should visit Seoul in March
Unmissable spring attractions 
What to eat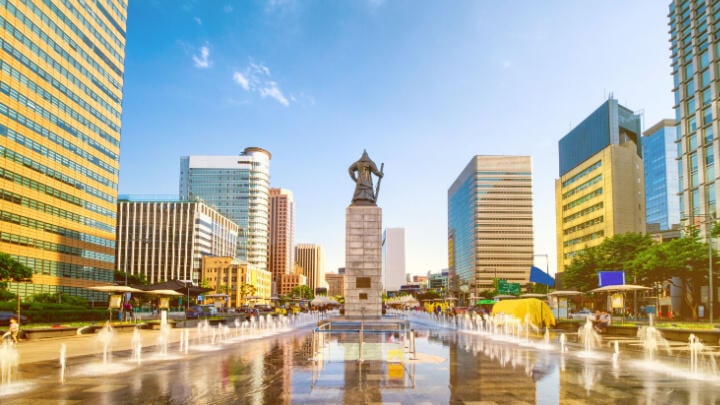 Seoul's Weather and Temperature in March
Rejoice, people far and wide, for March bringeth fairer skies and color-filled fields. That's right, it's springtime! Officially the best time of year, spring sees a decent rise in temperature and an excuse to finally wear your sunglasses without looking like a silly billy. Seoul follows the same template, with temperatures ranging from lows of 41°F to highs of 59°F towards the end of the month. 
So, you'll need to pack accordingly. If you're traveling in the first half of March, Seoul will still be relatively chilly. Rather than go all-in on a massive winter jacket, layer up to maximize your experience - and your style. Light jackets, jumpers, scarves, and even hats will work well, and you'll be able to remove layers where appropriate. Consider packing an umbrella or waterproof too, as there are spots of rain at the beginning of spring. At the end of the month, you can probably ditch the jumpers and keep the jackets. And whatever you do, the most important thing is to pack your sunglasses. Otherwise, is there any point in even going outside? Cool.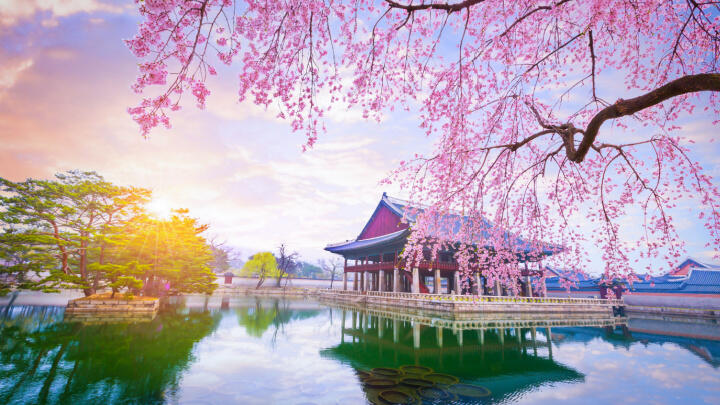 Why You Should Visit Seoul in March
Let's get down to brass tacks. After all, while it's nice to know what the weather will be like, really, you want to know why you should visit Seoul in March. Well, we'll tell you. Right now. 
Spring doesn't just bring fairer weather; it also brings with it the blossom of trees and flowers. And sure, that's nice all over the world. But in Seoul, it isn't just any trees that are blooming; it's cherry blossom trees. These breathtaking trees adorn the cover of every Asian tourism magazine across the globe, and for good reason. They make for amazing photo fodder. So much so that your colleagues will be so envious when you get back that they'll carry you through the office like royalty. Some of the best cherry blossom viewing can be found at Namsan Park, Yeouido Park, and Gyeongbokgung Palace.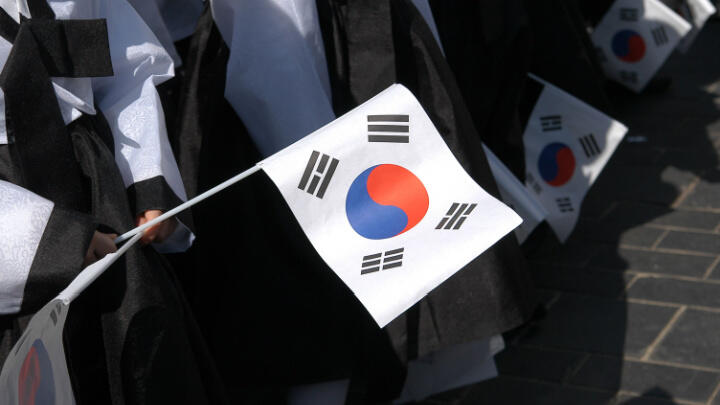 If you're in Seoul over the very beginning of March, you'll also be there to experience Samiljeol. This Korean national holiday celebrates a series of peaceful protests against Japanese colonial rule over 100 years ago. Festivities include parades, performances, and traditional Korean games, and you're more than welcome to get involved. 
And, if you want to stay active on your vacation and fancy yourself a bit of a runner, the Seoul Marathon takes place in March. It's the world's second oldest marathon after Boston's, and welcomes more than 30,000 budding joggers to the starting line every year. And don't worry about showing your qualifications, because anyone who enters before the race is welcome to start.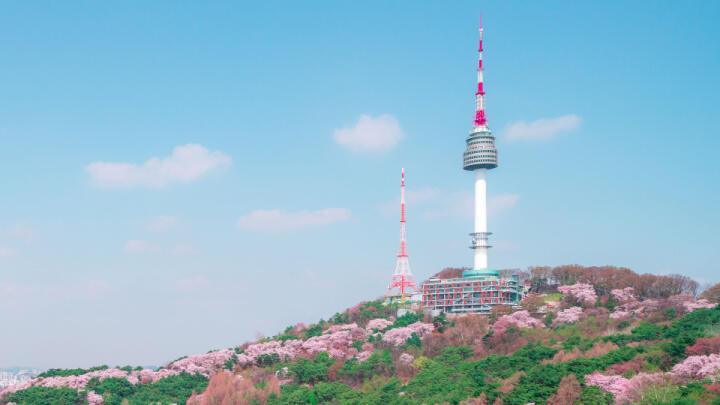 Unmissable Spring Attractions
With the weather turning, you'll want to make the most of your trip. In celebration of spring, we're focusing on outside experiences. You're welcome. 
Thrill-seekers must check out Lotte World, which is Seoul's answer to Disneyland. Featuring tons of rides for all ages and heights, it's perfect for both kids and bigger kids alike. You'll ride rollercoasters, boats, and even visit an IMAX cinema for some mind-bending entertainment. And you'll love it all. 
If you want to get a better view of the city, scale all 770ft+ of Namsan Tower and look down on everybody. Though the tower shuts at 10PM, head there as the sun goes down - which is more than doable in March - and see the bright neon lights of Seoul for some fantastic vacation snaps. 
History buffs will want to visit the DMZ and take a tour of the North/South divide. DMZ stands for demilitarized zone, and runs along the border between North Korea and South. But don't worry, you won't be on the front lines or anything, as the DMZ is nearly 2.5 miles wide. The tour guide will helpfully inform you of what led to the DMZ's creation, from the Korean War to today.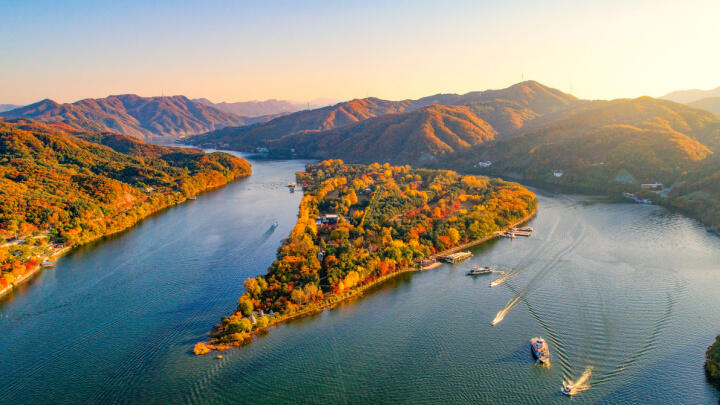 And finally, if the weather's good, definitely check out Nami Island. This verdant island paradise is found in the middle of the North Han River, and is the perfect remedy to Seoul's hustle and bustle. So, if you need a break, you know where to go. 
What to Eat
Last but far from least is food. Korean food is objectively delicious and one of Seoul's biggest draws. So, what's good in March?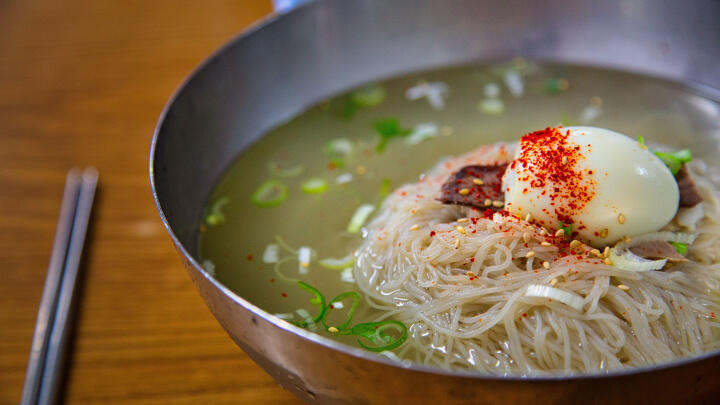 Why not try something new like naengmyeon? It's a cold noodle soup that will do you just right on the warmer days. And it's delicious, of course. Or, if you're feeling the March chill, trade it in for dak galbi, a spicy stir-fried chicken dish that's sizeable enough to share. 
Those are just two of the limitless options on offer, but you probably already know your bulgogi from your bibimbap. And at the end of the day, all we want is to teach. 
And that's everything you need to know about visiting Seoul in March! With the weather finally coming good, and plenty to do and see, you better get booking right this instant. Before you do, however, if your itinerary is looking a little sparse, or you want to squeeze your pennies and make the most of your budget, check out Go City! With our All-Inclusive Pass and Explorer Pass, you can see all of Seoul's best bits for one low price!