If you're reading this right now, it's safe to presume you want to visit Seoul. And why wouldn't you? It's one of the best cities on the planet, filled to bursting with exciting culture, great food, and tons of things to do. Give yourself a pat on the back - you've earned it. 
But when is the best time to visit Seoul? Could Seoul in November be the perfect time for your vacation? In this guide, we'll tell you everything you need to know about Seoul in November, including the kind of weather you can expect, what to pack to make the most of it, unmissable events, and Seoul experiences that make perfect fall activities. So, without further ado, let's talk about Seoul in November!
Including:
Seoul's weather and temperature in November
What to wear and pack
Seoul events in November 
Unmissable Seoul experiences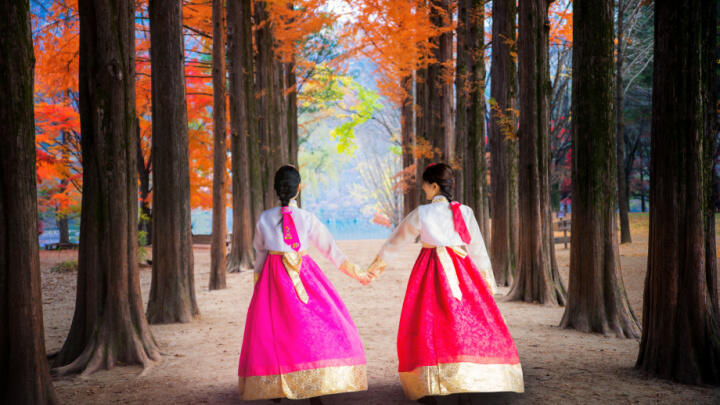 Seoul's Weather and Temperature in November
If you aren't looking for scorching sun and tanning opportunities, November might just be the best month to vacation in Seoul. Mild is the name of the game here, with temperatures hitting highs of 57°F and lows of 41°F. Temperate during the days and chilly when the sun goes down. If you can handle that, you'll be golden. 
And, unlike much of the western world in November, Seoul's humid summer makes way for a dry fall. As such, you can expect minimal rainfall - ideal for a vacation!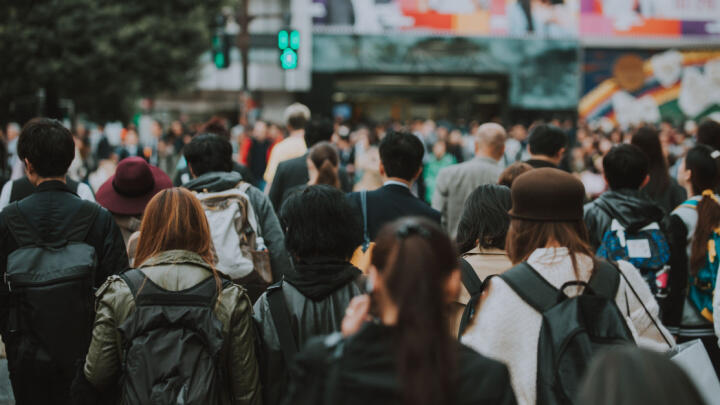 What to Wear and Pack
Since it's mild during the day and cold at night, pack accordingly. Layers are your friend, so pack a jumper or hoodie add/remove from your t-shirt, and stick to long skirts or trousers when it's warmer. Then, at night, pack a nice, warm jacket and maybe a beanie and gloves, so you're comfortable. Sure, you could rely on Seoul's brilliant public transport system, but it's a city best explored on foot. 
Because of that, you should also make sure your shoewear is of the comfortable and sturdy sort. Oh, and maybe back an umbrella or waterproof, just in case. 
Seoul events in November 
Now you're prepped and ready for whatever Seoul's weather in November throws at you, what can you expect to do when you get there? Well, there are a couple of awesome events in Seoul over November, so read on and see if they tickle your fancy!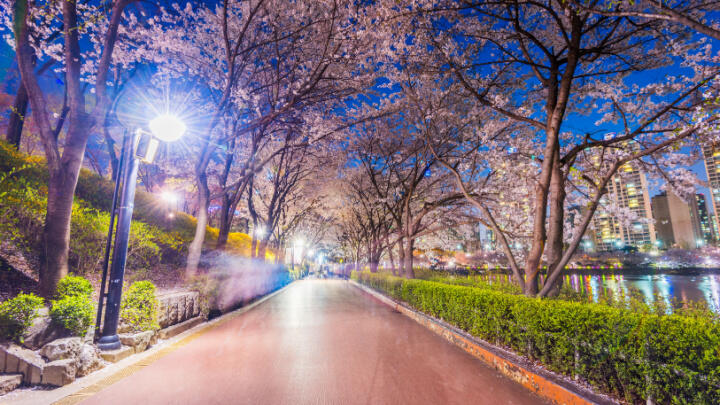 Image courtesy of CJ Nattanai/Shutterstock
Running from the end of October until the end of January, Luminarie is a celebration of light in all its traditional and modern ways. Head to Seokchon Lake Park and join in the revelry.
At night, the lights bathe the entire park in a warm and inviting glow, and you're free to wander and wonder at all of it. As the nights are chilly, feel free to grab a warm drink from one of the local vendors and keep warm as you peruse.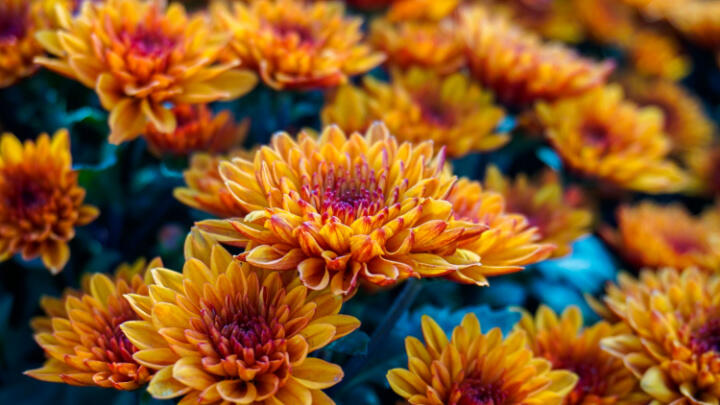 Jogyesa Temple Chrysanthemum Festival
Do you like flowers? Do you specifically like chrysanthemums? Well boy, do we have a festival just for you. Head to the Jogyesa Temple and go see for yourself. 
This massive floral display will make for some picturesque snaps, so make sure to bring a camera or make some space on your phone. You'll be the envy of your social media followers in no time. And, if you're not the sharing type, you'll simply dig the laid-back vibe and vibrant colors!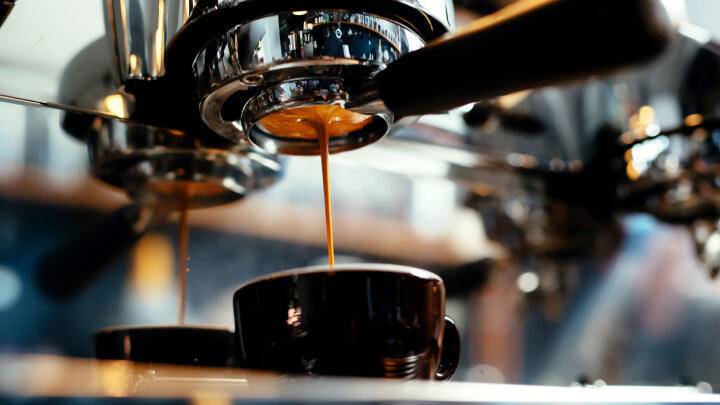 Are you a coffee celebrator? A bean believer? Well, you might want to check out the biggest coffee expo in East Asia. It's called Cafe Show Seoul, and it really is for diehard brew fans. 
All the biggest caffeine collaborators attend, creating the newest trends in griding, filtering, and creating. You can walk from stand to stand admiring all the brands you never knew existed, sip your fair share of free samples, and even attend talks on coffee. Really. If 'coffee drinker' is something you proudly put in your bio, this one's for you. 
Unmissable Seoul experiences
If those seasonal events aren't tickling your fancy, don't worry. There are plenty of unforgettable experiences you can, well, experience in Seoul. Here are our picks of the best to check out in November.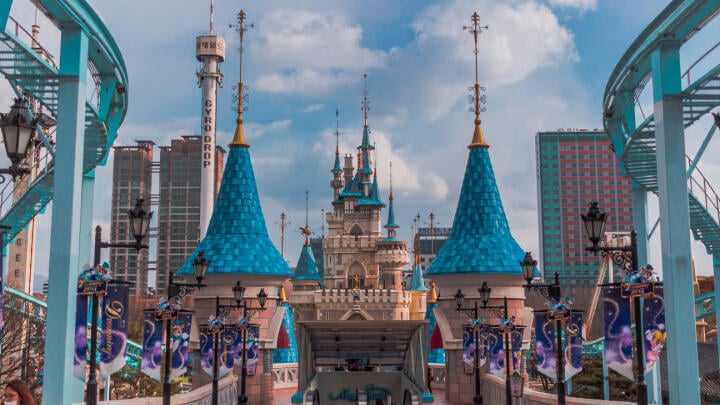 Image courtesy of Brigitte Kwasny/Shutterstock
Thrill seekers, this one's for you. A fine fall day is a perfect time to visit Seoul's biggest and best theme park - Lotte World. With over 50 attractions that cater to both seasoned adult adrenaline junkies and wimpy kids alike, there's something for everyone beyond Lotte World's inviting doors. 
Want the recipe for the perfect day out? Add two scoops of rollercoasters, a splash of boat rides, a teaspoon of IMAX, a sprinkling of ice skating, and bake that all in the oven. Or something. And that's just a taste of the fun on offer at Lotte World. And, when you're all joyed out, take the tiny ones to Lotte's Kidstoria for a little world of fun all their own. Stellar.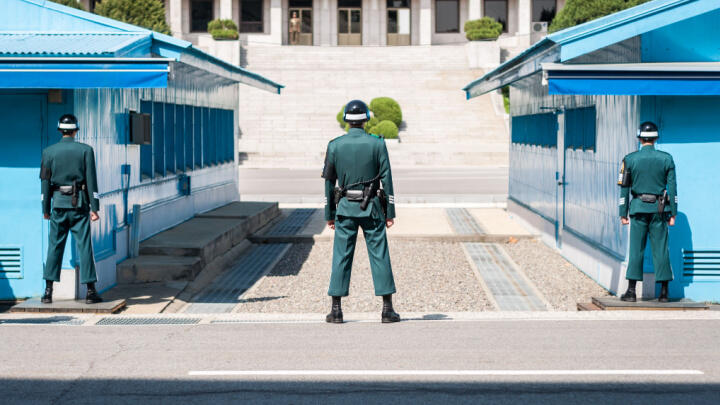 You probably already know about the split between North and South Korea. Seoul's northern neighbors regularly make the news, after all. But Korea was an entire country, and the split had to happen somewhere. Want to see it for yourself? Head to the Demilitarized Zone and take a tour. 
You'll see the most important areas of the DMZ, giving you a glimpse into the political tensions present between these disorderly neighbors. You'll also learn more about Korea's history both before and after the Korean War, which led to the split in the first place. Expect plenty of barbed wire fences surging with electricity, armed guards in lookout towers, and other shows of military strength.  
And that's everything you need to know about visiting Seoul in November. Is it the right month for your vacation? Only you can be the judge! Need to fill out the rest of your itinerary with fun? Don't worry; Go City's got you more than covered. With our All-Inclusive Pass and Explorer Pass, you can see all of Seoul's best bits for one low price!