Thinking of heading Seoul's way in September? Good choice. Autumn is a great time to visit Korea. With the stifling summer days a distant memory, you're free to roam about free from the prison of excess humidity. Hurray! 
So, what can you expect from Seoul in September? Check out our guide, and find out about the weather, what you should pack, events throughout the month, unmissable experiences, and tasty bits you'll want to try. So, without further ado, let's talk about it. 
Including:
Weather and Temperature 
What to Wear and Pack 
Seoul Events in September 
Unmissable Seoul experiences in September
and more!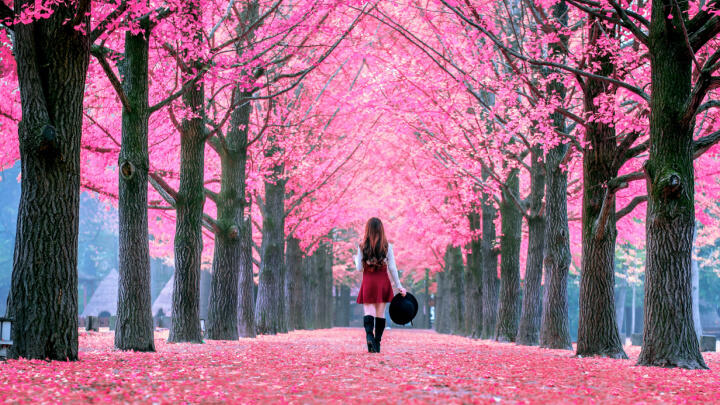 Weather and Temperature 
As we mentioned above, September marks the beginning of autumn in Seoul. Gone are the day of 85°F+ temperatures and sticky rainfall. Instead, you can expect pleasant temperatures of between 64°F to 77°F during the day and 54°F to 66°F at night. If you're going to be doing a lot of walking from place to place, these are the sorts of temperatures you'll need! However, even though September rainfall is lower than the humid summer months, it's worth checking the forecast before you leave - and pack. Speaking of...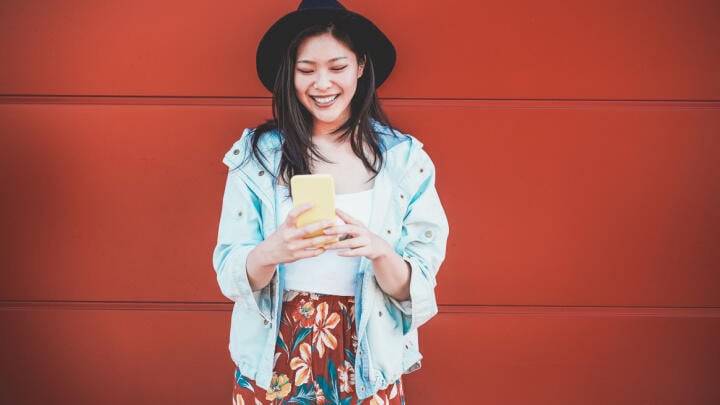 What to Wear and Pack 
With temperatures varying quite a bit in September, it's important to pack accordingly. Leave your thick coats at home and choose instead to layer items so they can be removed during peak sun. Tees, dresses, and light jackets will be your friends here. Even pack a sweater or two for the chillier nights. And, if there is rain forecast before you travel, pack a brolly or a light waterproof jacket you can carry around with you. Oh, and if you plan on walking a lot, wear some decent shoes that won't cause blisters or aches! 
Seoul Events in September 
Now you know what to expect weather-wise and what to bring, you'll need to know what to do when you get there! Thankfully, Seoul has a couple of events in September that you won't want to miss.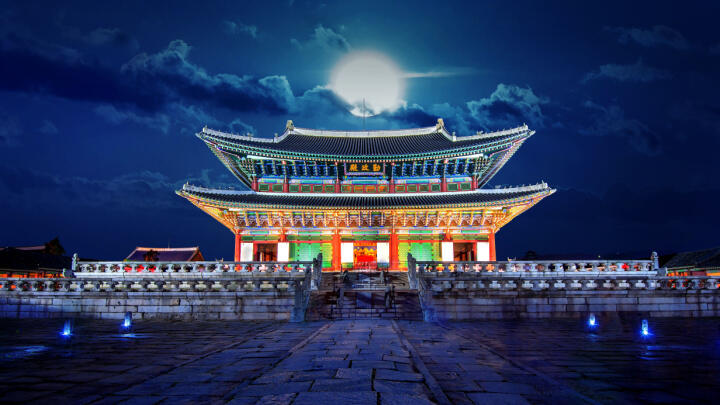 Twice a year, you'll see something special at the famous Gyeongbokgung Palace. The whole building is lit up with hundreds of lights, creating a gorgeous beacon against the backdrop of the Seoul skyline. And luckily for you, September is one of the months you can experience it!
You can grab your tickets online, or luck out and get them at the door. However, only 200 are available, so get there early if you don't want to book ahead. While tickets cost 3000 won (approximately $2.30), if you hire or purchase a hanbok, you can get in for free. The hanbok is a long, traditional robe worn by both men and women, so you'll be sorted either way. 
If you've never visited Gyeongbokgung Palace before, it's the perfect time to see it and make the most of a cool autumn's eve.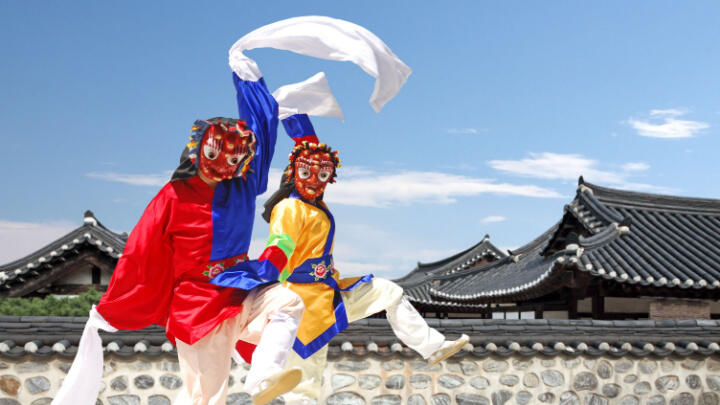 Chuseok is similar to Thanksgiving, though it celebrates the year's harvest rather than the help of indigenous people. It's similar because it's about family and being thankful and grateful for what you have. As such, many locals travel across Korea to be with their loved ones, eat merrily, and pay respects to their ancestors. Chuseok is celebrated over a four-day weekend and runs from September 28 to October 1. 
Even if you're on vacation, you can still take part in the festivities. Many historical sites in Seoul offer free entry during the holiday, including palaces like Gyeongbokgung and Changdeok. So, if you've yet to visit them, now's the chance!
It's also the perfect time to take a trip to the past at the Korean Folk Village. Based on the Joseon era of Korean history, you'll find traditional Korean architecture, era-authentic performances, and plenty of market stalls selling unique handcrafted knickknacks that will make perfect souvenirs. And, during Chuseok, you'll get to see a ton of unique performances, parades, and other things as you wander around. 
Unmissable Seoul experiences in September
Of course, you'll have more than seasonal events to enjoy. Seoul is stuffed full of unmissable experiences. So, let's make the most of the autumn weather and see what the city has to offer!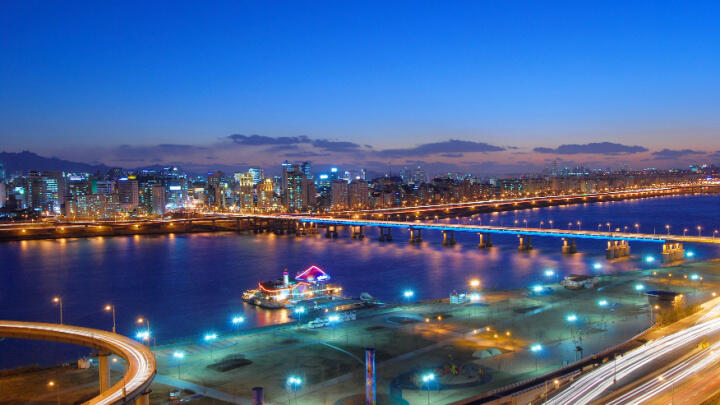 Want to make the most of the cool evening air? Hop on a cruise of the famous Han River. You can go in the afternoon for clearer views of the Seoul skyline, or head out at night and see the city in all its evening glory. Your guide and co-captain will give you the low down on famous landmarks as you pass them on your watery journey. You'll even have the chance to feed some seagulls, which is grand.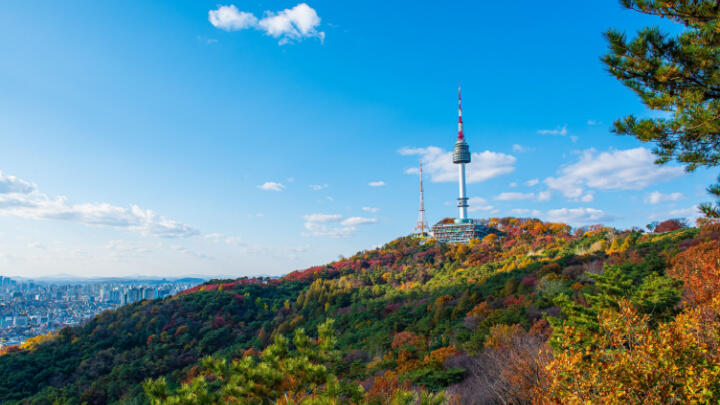 Seeing the city by sea is something, but seeing it from over 700 feet in the air might just pip it to the post. You can do just that at Namsan Tower, which towers over the city like a, well, tower. 
Board an elevator that will help you reach the top, giving you arguably the best views of the city. Though the tower shuts at 10PM, head there as the sun goes down - which is more than doable in March - and see the bright neon lights of Seoul for some fantastic vacation snaps.
Where and what to eat 
And finally, no guide to Seoul in September would be complete without mentioning the food. My oh my, the food. Korean cuisine is one of the most popular on the planet, so make sure you don't miss out on some of our top picks!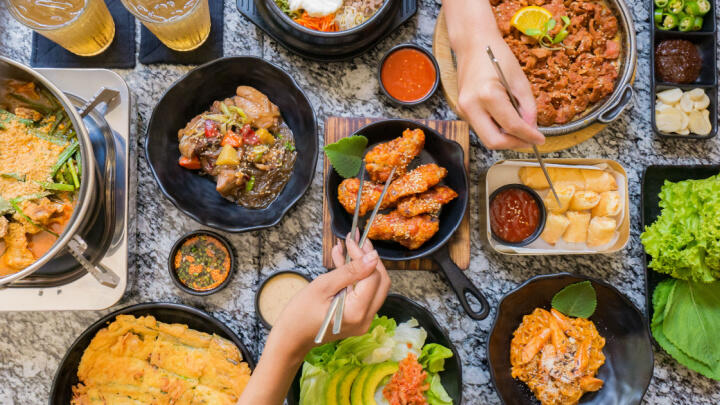 Jungsik is a two-Michelin-starred restaurant known for its innovative Korean cuisine. Named after eponymous chef Jungsik Yim, the menu combines traditional Korean ingredients with modern techniques to create unique and delicious dishes. Make sure you check out the 7-course tasting menu, which features some of the restaurant's most popular dishes. You won't regret it.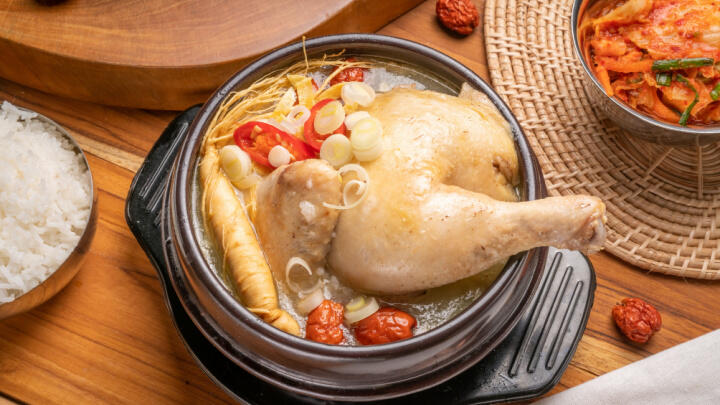 Gwanghwamun Jip is a popular restaurant famous for its samgyetang, or Korean chicken soup. Made by stuffing an entire chicken with ginseng, jujubes, and sticky rice. It's amazing. Just get there before the post-work rush to ensure you grab a table.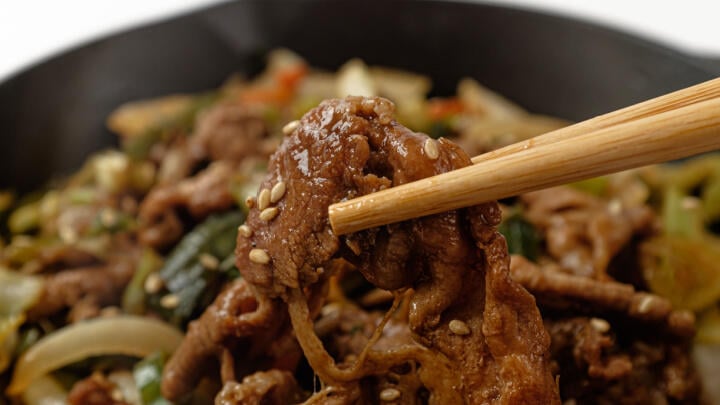 If you're looking for traditional food in a traditional setting, head to Poom. Found in a hanok - a traditional Koren house - Poom gives you that homecooked feel without all the washing up. Plus, they're likely better cooks than you'll ever be. If you like beef, try the bulgogi. It'll be the best damn bulgogi you've ever had.  
And that's everything you need to know about visiting Seoul in September! Need to fill out the rest of your itinerary with fun? Go City's got you covered! With our All-Inclusive Pass and Explorer Pass, you can see all of Seoul's best bits for one low price!