Spring is one of South Korea's most beautiful seasons, when mild temperatures and cherry blossoms draw crowds of visitors from around the world. And that's not all. Forsythia, tulips, roses, wisteria and other spring blooms burst into life between March and June, filling the streets with sweet scents and carpeting the mountains with color. Check out our guide to visiting Seoul in spring, and discover the most essential Seoul spring events for your calendar.
Visiting Seoul in Spring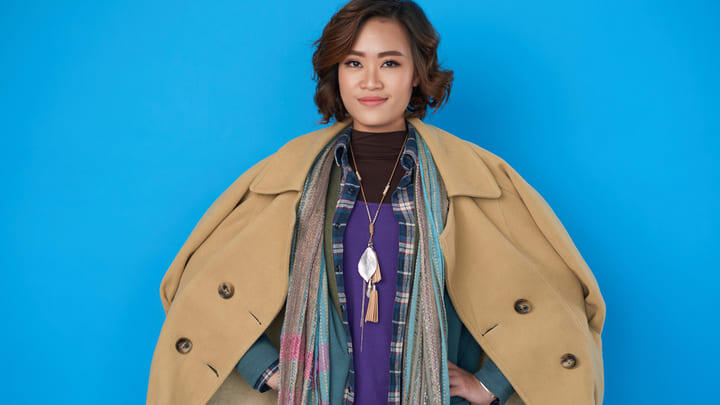 As March turns to April, so Seoul's gray winter skies begin to clear and the first buds of spring start to emerge eagerly from the soil. Daily temperatures are rising rapidly at this time, shaking off the winter chill and landing somewhere in the low to mid-60s in April, pleasant enough climes to explore a city like Seoul, and to enjoy the many outdoor wonders it has to offer which, at this time of year, means pretty much one thing: cherry blossoms. Thousands of them, casting their magical pale pink glow across forests, fields and city streets throughout Korea.
Whether you're here in chilly March or balmy May, it's advisable to plan accordingly in terms of what you're going to wear. Our recommendation? Layers, always layers. Far better to venture out with a jumper and light jacket (and be able to remove one or the other if you get too warm) than to end up ruining your flower festival experience because the temperature has dropped suddenly and you've pitched up wearing slacks and a tee.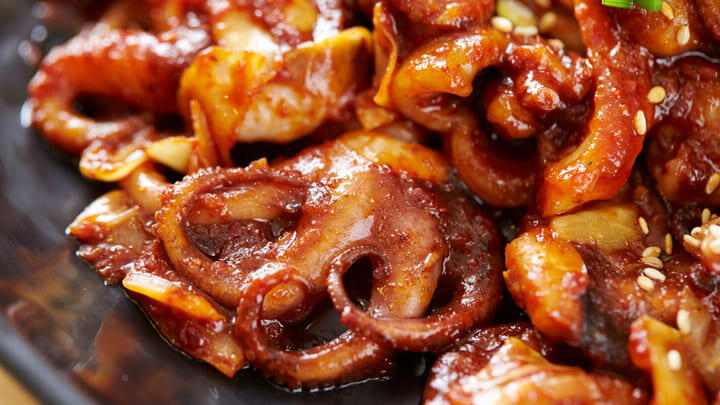 If there's a fly to be found in the ointment of Seoul's otherwise glorious spring, it's the cloud of fine yellow dust that habitually blows in from the Gobi Desert around this time, picking up other pollutants along the way, before parking itself right over Seoul. The Koreans call this phenomenon hwangsa and, unfortunately, it does mean that the beautiful blue spring skies can often be obscured for days at a time. It's advisable to wear a dust pollution mask if this happens during your visit. You'll find them in all good pharmacies and convenience stores for a handful of won.
In happier news, this is also the season when local specialities including king crab and jjukkumi are at their freshest. Try the latter – delectably chewy baby octopus – marinated in spicy gochugang sauce and seared on a hot grill. Yum. The indescribably good umami flavors may even make up for the somewhat eye-watering prices if you're here specifically for the cherry blossoms, as accommodation costs inevitably rocket at this time. Book accommodation and spring tours well in advance for the win.
Things to do in Seoul in Spring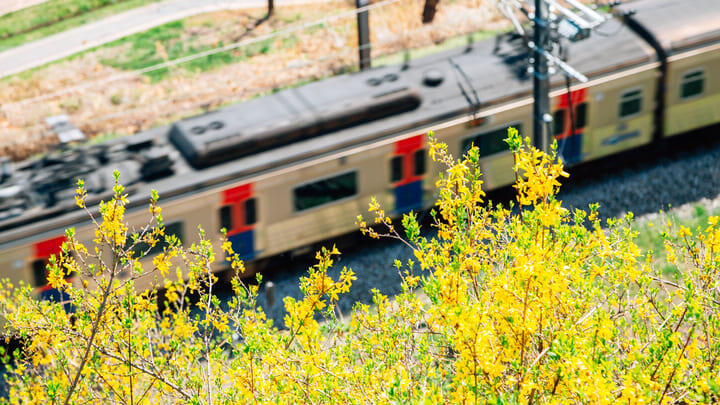 Spring in Seoul is a season best enjoyed outdoors. Take a bracing walk among the bright yellow forsythia that carpets Eungbongsan Mountain in late March or early April. Intrepid hikers who achieve the summit are rewarded with epic views of Seoul Forest and the Han River as well as top-drawer selfie opportunities in the pagoda-style octagonal pavilion, which also hosts occasional theatrical performances and live music during the annual Forsythia Festival.
The aforementioned Seoul Forest is an enchanting network of woodlands, wetlands, flower gardens and hiking trails that span over 3,000 acres. The spring explosion of cherry blossoms draws the inevitable crowds of Instagram addicts here, while kids (who could care less about pale pink flowers) will find alternative joy among the wildlife found at the deer park and in the enclosed butterfly and insect gardens. The children's play zone comes complete with cute little wooden houses and other attractions.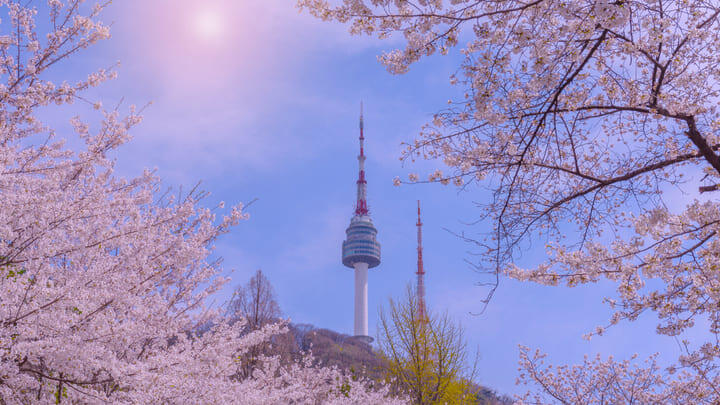 The Korean Folk Village in Yongin, just south of Seoul, is another fine spring family day out. This lovingly recreated Joseon-era lakeside village promises top-notch Korean street food, craftspeople in traditional costume and plants and trees that change color with the seasons. The frequent live performances here include martial arts displays, colorful pungmul dance performances and nongak – traditional period music from Korea's farmlands.
Scale the dizzying heights of the N Seoul Tower for some of the best aerial views of the city's blossom-filled streets. This 774ft beacon atop Mount Namsan is reachable via cable car, or you can enjoy the stroll up through Namsan Park – also, of course, in full vibrant bloom at this time of year. It's a relatively undemanding two or three kilometers from Myeongdong Station, depending on which route you follow.
What's on: Seoul Spring Events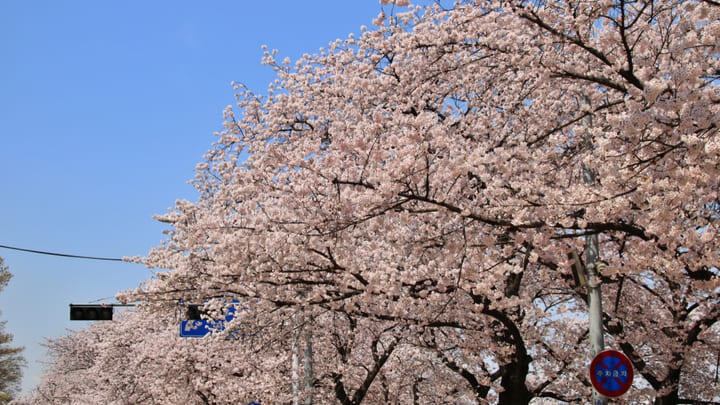 At the risk of starting to sound like something of a cherry blossom obsessive, spring in Seoul really is all about, well, cherry blossom. There are, as a result, countless events celebrating this annual spectacle. Perhaps the most popular of the lot, the Yeouido Cherry Blossom Festival (aka Yeouido Spring Flower Festival), has a mile-long avenue of nearly 2,000 Korean cherry trees, absolute manna from heaven for anyone looking to fill their social media feeds with envy-inducing shots of pink spring blooms.
In the shadow of the Lotte World Tower (South Korea's tallest building, fact fans!) Seokchon Lake Park also has its own cherry blossom festival in April each year. Visitors can admire the (briefly) ubiquitous blooms as they stroll the length of the figure-of-eight-shaped path that snakes around the park's East and West lakes. Nearby Nami Island, perhaps best known for its association with uber-popular K-drama Winter Sonata, is also a sound bet for cherry-blossom chasers.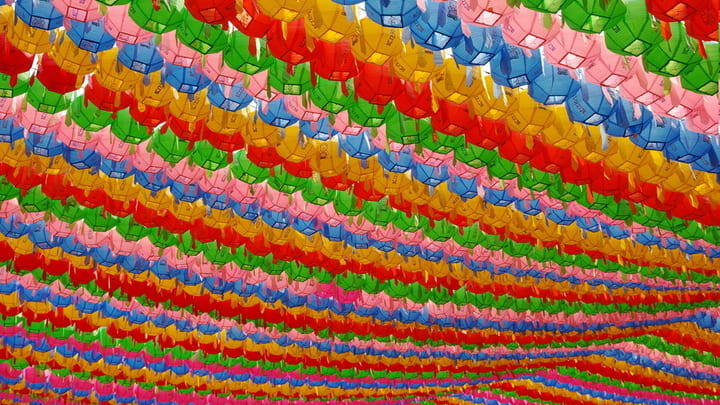 One of South Korea's biggest and most widely celebrated public holidays also happens to fall in spring. Buddha's birthday sees the streets of Seoul festooned with lanterns as temples throw open their doors with tempting offers of free tea and bibimap (a spicy Korean rice dish). The Lotus Lantern Festival takes place on the weekend closest to the holiday, when a lantern-lit procession of several hundred thousand people snakes its way across the city. Buddha's birthday takes place on the eighth day of the fourth month of Korea's traditional lunisolar calendar which, to you and me, means sometime in late April or early May. 
Save on attractions and activities

in Seoul
Save on admission to Seoul attractions with Go City. Check out @GoCity on Instagram for the latest top tips and attraction info.