Staycations have become all the rage these past few years, with many people looking to dodge the crowds and hunker down in one lovely place. It's like those weekends when you made plans months ago, only for them to be canceled last minute, giving you the freedom to do absolutely nothing. Glorious, wonderful, nothing.
And where better to stay in than Seoul? There are plenty of staycation opportunities across the city. Here, we'll give you our Seoul staycation recommendations, so pick your favorite and get booking!
Including:
GLAD Hotel
Hotel 28 Myeongdong
Boree Hotel
Lee Design Hotel
and more!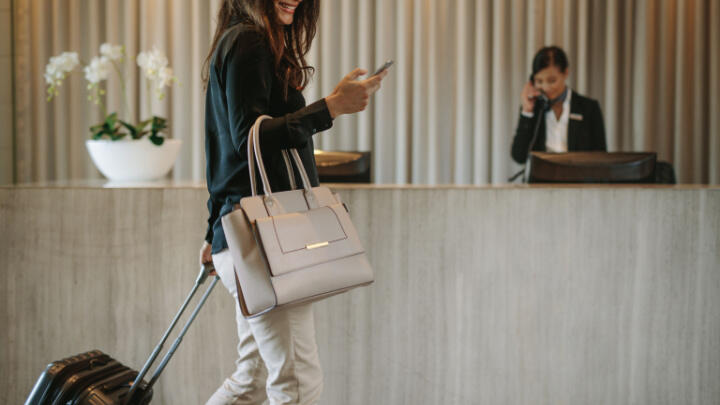 Trust us, if you decide to have your Seoul staycation at the GLAD Hotel, you'll be glad you chose this one. Right? Anyone? 
Utterly brilliant and original jokes aside, GLAD Hotel is one of the best staycation locations in Seoul. Its cool design, both outside and in, is minimal in nature, as is the trend these days. But great things come in minimal packages, and the quality of everything in your room is anything but minimal. A mattress that's the perfect mix of soft yet firm, linen to die for, and plenty of top-notch entertainment amenities will ensure you won't even want to leave. 
And, with an excellent restaurant and bar housed within, you'll experience fine dining on the daily. And the onsite gym will ensure your waistband doesn't suffer as a result.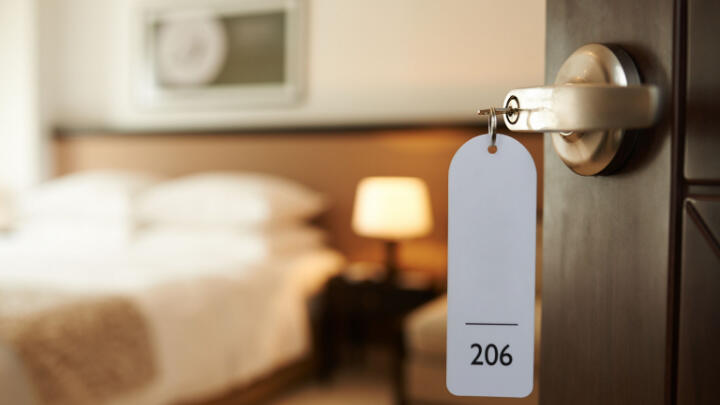 If you want your staycation experience to mimic a bougie club or bar, Hotel 28 Myeongdong is the one. Located in - you guessed it - Myeongdong, this bad boy doesn't even have a lobby. Instead, when you enter, the clerk will direct you to the nearby elevator. Then, you simply head up to your new home in the clouds. Well, clouds might be a stretch, but you'll be a few stories higher. 
When you get up there, you'll find a pampered paradise of great food, amazing service, and wonderfully-designed rooms. Any room will do, but if you're flush with cash, splurge on the Director's Suite for some of the best views of the city. 
Food-wise, the in-house restaurant serves authentic Italian dishes all through the day, and yes, you can get them sent up to your room too, if you're feeling extra lazy. You'll even find shops onsite if you need to pick up some knickknacks.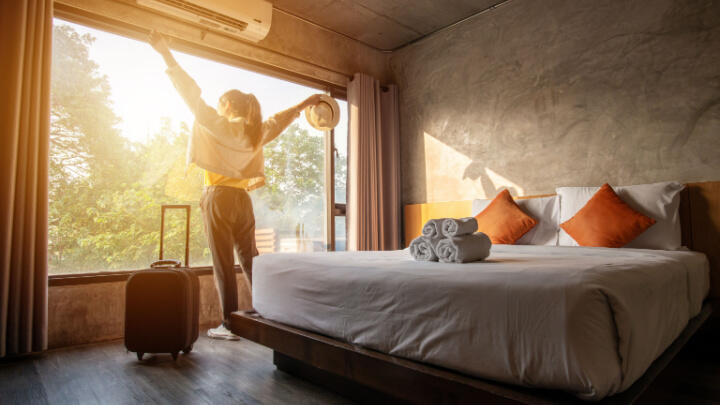 Another day, another minimalist hotel on our staycation recommendations. Boree Hotel is its name, and minimalist design is its game. If you like a bit of greenery in your space, this Seoul spot's mix of minimal design and lush plant life is sure to tickle your fancy. 
If you have the bank account to manage it, you'll have even more fun if you can fund the Terrace Room, which offers nearly 900ft of space, including an open-air garden with some stunning views of Seoul. Soakers will also love the freestanding bathtub, which will leave you feeling like Victorian royalty. 
And keen readers will also adore exploring the onsite library, which will ensure your staycation is as mind-opening as it is relaxing. The bistro bar probably helps too.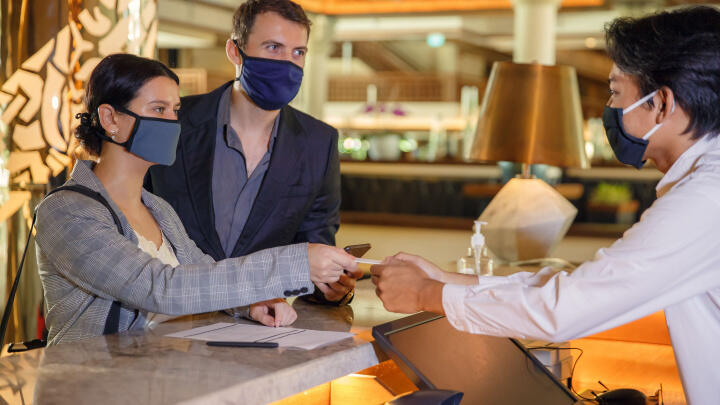 Lee Design Hotel
If you don't need your staycation location in the heart of Seoul - and let's be honest, why would you - then Lee Design Hotel on the edge of town could be the ideal getaway. 
Whichever room you can afford, you're in for a treat. Top-of-the-line audio and entertainment amenities adorn each one, beds you'll struggle to leave, and fantastic furniture when you do dare leave the covers. 
And even if you do get cabin fever, the Korean Folk Village and the Nam June Paik Art Center are close enough to drive or cab it. So, if you don't mind being away from the thick of the city, give Lee Design Hotel a shot.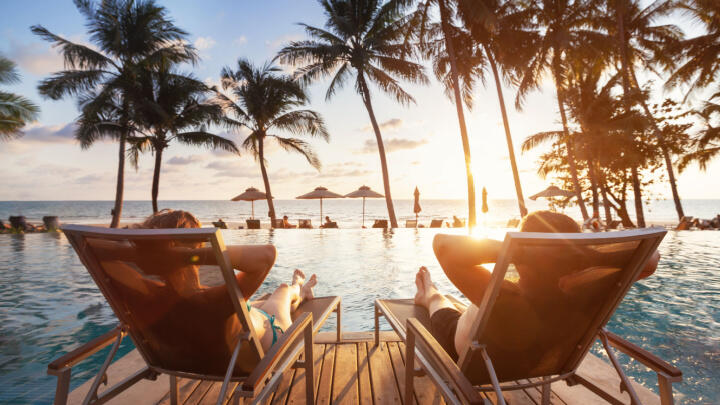 With only eight rooms on offer, you might have a hard time booking this newly-created staycation paradise. But if you're lucky to get in before the competition beats you to it, you'll find one of Seoul's best-kept staycation secrets. 
The owner of Nagne Guesthouse put his own original spin on the place's design. His vision combines shapes and colors to evoke a journey of sorts, mimicking a seaside hut with the ocean and beach in the background, with the pinkish hue of the rooms akin to an awe-inspiring sunset. It doesn't need to be said, but Nagne Guesthouse's unique decor and design will leave your social media followers green with envy. 
Even the linens, bedding, and other soft furnishings are hand-made by the owner. It has a personal touch like no other on this list. So, while it may not have the high-end entertainment and highly-designed minimalism of some of the other staycation destinations in Seoul, it may be exactly what you're looking for.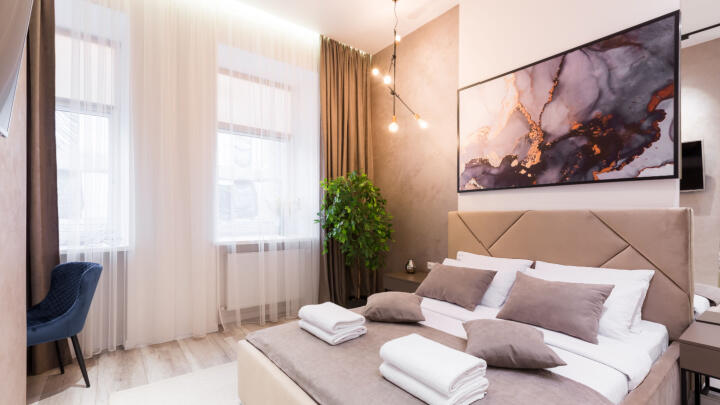 If you want your very own spa experience, look no further than Karashy Hotel. Another typically minimalist staycation venue in Seoul, what sets it apart is the Garden Spa Deluxe Room.
If you've got the cash to splash, grabbing one will give you access to your own private jacuzzi, as well as tons of outside space where you can look down on your subjects. Not your subjects, per se; more like the denizens of Seoul. But you can always pretend. 
Plus, there are plenty of lovely places to eat, drink, or take a wander in the area if you need to stretch your legs.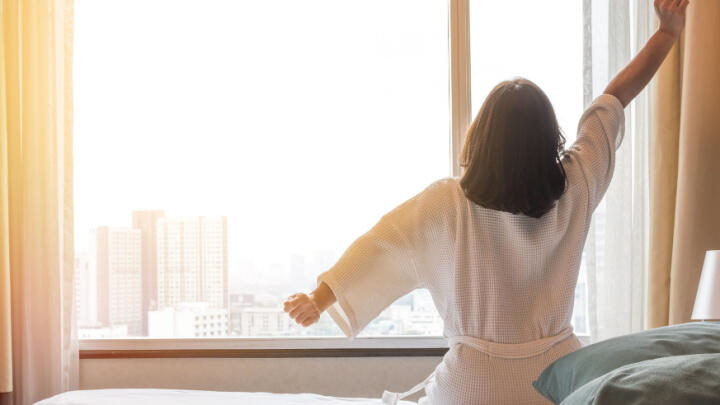 Is your favorite movie The Sixth Sense? Would you like your Seoul staycation to feature the other five senses and less of the whole 'seeing ghosts' thing? Then head on down to The Loft, where each of your senses will be assaulted with magnificence. 
Music when the lights turn on, rooms featuring different scents, the feel of high-end linen on the bed and tiles on the floor, the wonderful views from your room, and of course, the taste of paradise from the in-house bar.  
See? That's all five for the price of one brilliant stay. So go on, get booking.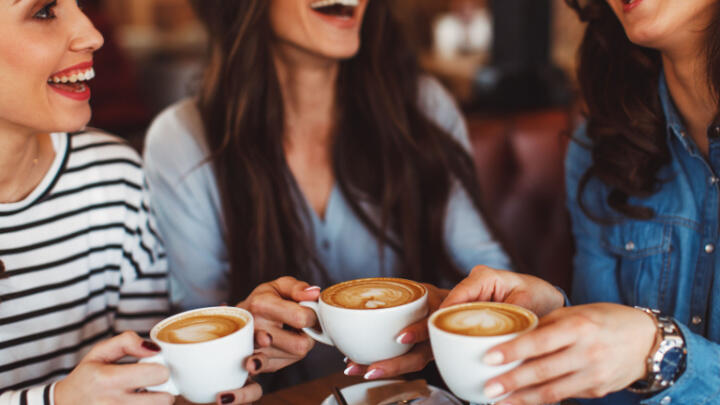 And finally, a venue named after coffee, because why not. But Hotel Cappuccino isn't all aromatic beans with a smooth taste, though the onsite cafe is sure to oblige. Instead, what you'll find is not only one of the only pet-friendly staycation destinations in the city, but they also let you give a little back to those most in need. 
See, Hotel Cappuccino works on an 'angel' system. Throughout the hotel, you'll find angel symbols above elevators, on menus, and even in your room. Use those amenities or buy products from those particular menu items, and you'll earn money. When your stay is up, the total is worked out, and that money goes to charity. Splendid!
And that's our guide to your perfect Seoul staycation! Want to know what's good outside your room? Check out Go City! With our All-Inclusive Pass and Explorer Pass, you can see all of Seoul's best bits for one low price!