Summer in Seoul is very much a game of two halves, with hot and humid conditions punctuated by biblical downpours during monsoon season in June and July. But don't let that put you off! There are oodles of rainy day activities in this vibrant city, and plenty of ways to make the best of the weather when the sun's shining, too. So grab your umbrella (or parasol!) and dive into our expert guide to visiting Seoul in summer. We've even sought out some of Seoul's top summer events for your calendar, including water gun festivals, traditional dance performances and much more.
Visiting Seoul in Summer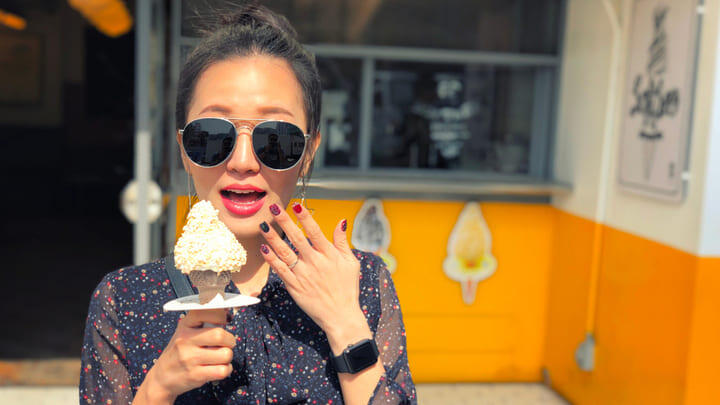 Seoul's summer runs from June to August and sees temperatures start to soar following a relatively mild and blossom-filled spring. June is hot and sticky with temperatures that hover in the high 70s to low 80s, but which often feel higher due to the humidity. By July you can pretty much count on furnace-like temperatures with humidity turned up to eleven and torrential downpours that drive all but the hardiest sightseers indoors. Not for the faint of heart, the mercury continues to soar through August, when temperatures have been known to top out at over 100 degrees. So, you know, don't forget your parasol and handheld electric fan.
This occasionally uncomfortable summer weather has done nothing to dampen the enthusiasm of international tourists, who flock to Seoul in their millions during this, the peak season, driving flight and accommodation prices up. Make sure to book yours well in advance to secure the most competitive prices.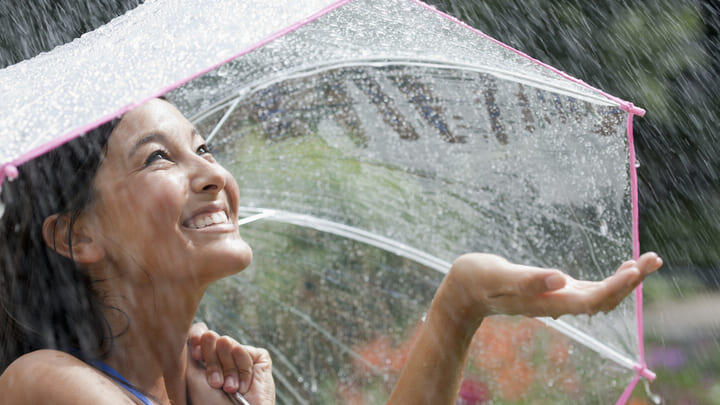 You can stay comfortable in Seoul's scorching summer weather by packing sensibly. We're talking cool, loose-fitting linens, floaty summer dresses, comfortable sandals and that all-important factor 40 sunscreen. A wide-brimmed straw hat and decent sunglasses are also essential gear, both for keeping the sun off your face and for those picture-perfect Seoul selfies. If you're visiting at this time of year, you'll also quickly discover that indoor activities are your friend, ideal for avoiding the worst of the midday sun and the afternoon monsoon. As weird as it may sound, we also recommend carrying a light jacket in your backpack for such occasions, as cafés, restaurants and other venues counter the outdoor heat by dialing the air con right up to the level marked 'Arctic blast'. Finally, don't forget your swimwear if you plan to hit the coast or cool off in one of Seoul's public pools!
Things to do in Seoul in Summer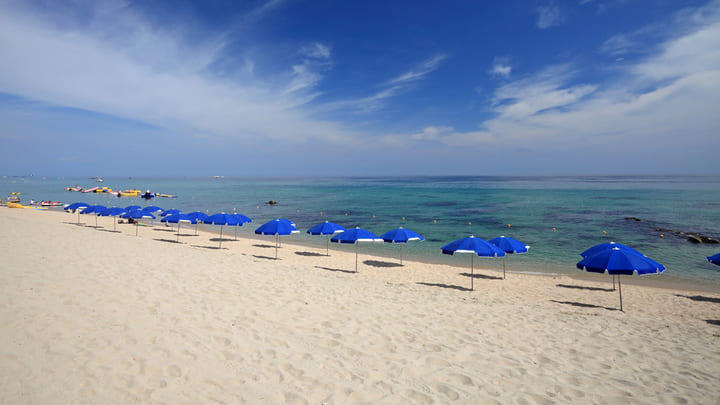 The key to having fun in Seoul during summer is to find inventive ways to stay cool in the heat and to keep a battery of rainy day activities in reserve for those occasions when the heavens open.
There are several outdoor swimming pools to be found in parks along the banks of the Han River. These include – deep breath – Gwangnaru, Jamsil, Jamwon, Mangwon, Nanji, Ttukseom, Yanghwa and Yeouido, and provide some excellent opportunities for cooling off and having fun on the waterslides. Or escape the city and hit the beach. Some of South Korea's finest sandy stretches can be found along the east coast, a mere two or three hours' (air-conditioned) bus ride from Seoul. Try Gyeongpo Beach for its fine white sand, beautiful clear blue waters and balmy, pine-scented breezes.
Back in the city, stay cool with the ultimate refreshing Seoul summer snack: bingsu. This classic shaved ice treat is traditionally topped with boiled red beans. But if that doesn't float your boat, you'll be pleased to hear that this Korean fave has evolved to accommodate an international audience, with a virtually unlimited range of toppings that includes fruit, coffee, chocolate brownies, macarons and, well, just about everything else in between.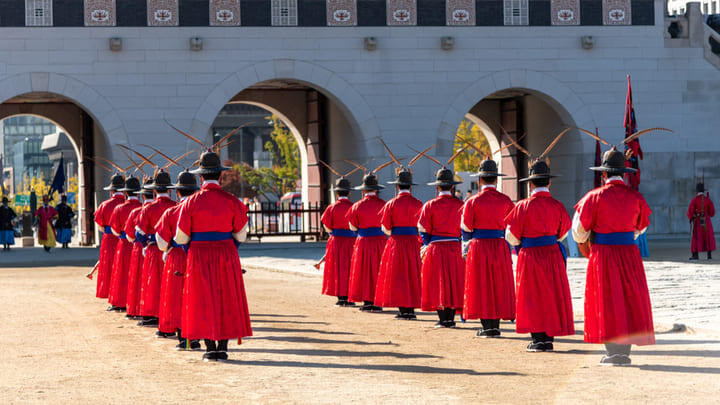 Summer is also a great time to check out some of Seoul's fine Joseun dynasty palaces, with their opulent and – critically – cool interiors. Chief among these is Gyeongbokgung Palace, a lavish 14th-century complex that stands in the shadow of Seoul's great Namsan and Bugaksan mountains. Catch the colorful Changing of the Guard ceremony every hour on the hour between 11AM and 3PM (daily except Tuesdays).
The weather cools considerably when the sun starts to set, but remains balmy and pleasant enough to explore Seoul's bustling night markets or to take a stroll around the ancient Fortress Wall that snakes through the mountains and into the city center. Join the route at Naksan Park near Hyehwa Station. Here, high above the city, you'll enjoy outstanding views as lights begin to twinkle on across town.
And if you do happen to be in Seoul during a particularly soggy part of the monsoon season, there are loads more indoor activities to enjoy, including the world's largest indoor theme park, one of Seoul's best-loved theater shows, and eye-popping technicolor fun at the amazing Colorpool Museum. Save on attractions and activities in Seoul with with Go City. 
What's on: Seoul Summer Events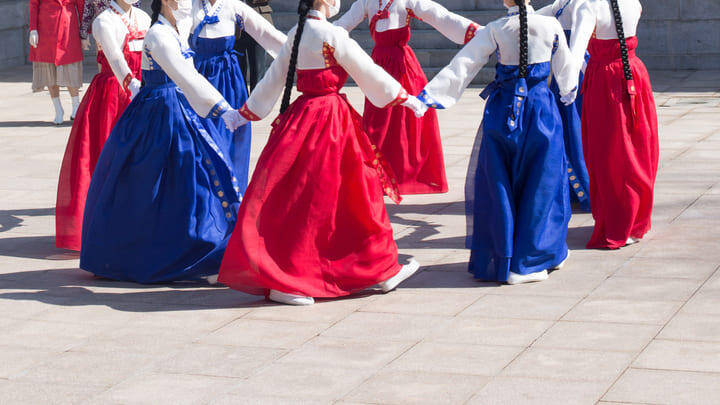 Seoul is very much the life and, um, Seoul of the party during summer, with a glut of great events that run the gamut from big-name acts at music festivals to water-pistol fights on an epic scale. Here are just a few of our faves…
Dano.

Once a shamanistic ritual marking the end of seed-sowing season, Dano is now a popular traditional festival that's held on the fifth day of the fifth month of the lunar calendar. That's sometime in June to you and me. Head to Namsangol Hanok Village or Korea Folk Village for colorful dance and musical performances, and to sample traditional

tteok

: cute little rice cakes that are associated with these celebrations and that come in dozens of varieties.

Sinchon Water Gun Festival.

Late June sees the streets of Seoul's Sinchon neighborhood flooded with gun-toting revelers, all determined to give you a jolly good drenching. So grab your weapon of choice and get ready to get wet! It's a great way to keep cool on a hot summer day and there are also live performances, water slides and other attractions to enjoy.

Queer Culture Festival.

Still highly contentious in conservative South Korea, which has tried (and failed) to halt it, the Queer Culture Festival takes place annually in June, celebrating all things LGBTQ+ with a series of colorful parades, street parties and an excellent film festival that draw large crowds from across the country and beyond.
Save on attractions and activities

in Seoul
Save on admission to Seoul attractions with Go City. Check out @GoCity on Instagram for the latest top tips and attraction info.