Do you find the call of the credit card too hard to resist? Do you endlessly dream of wardrobes bursting with brands? Or, do you find yourself in Seoul and in need of some essentials? Whatever your intentions, shopping in Seoul is a joy. 
With global brands on full display, as well as Korean clothing and beauty brands taking center stage in Seoul's main shopping areas, eager beavers are spoilt for choice. So, what does shopping in Seoul look like? Where are the best places to swipe your plastic? We'll get into all of that and more below the drop.
Including:
Myeongdong
Garosugil
Cheongdam Fashion Street
Apgujeong Rodeo Street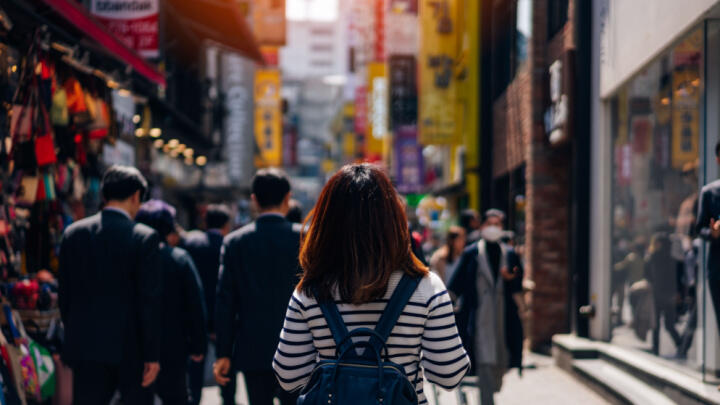 Myeongdong
Fashionistas, rejoice! If you want a place that has it all, from five department stores to endless boutiques and high street spots, Myeongdong will satisfy your every shopping need. 
Every massive Western label has a foothold in Myeongdong, whether it's high fashion, fast fashion, sportswear, or electronics. Whatever you need, you'll likely find. But since you're in Korea, why not dip your toe in the K-brand pool?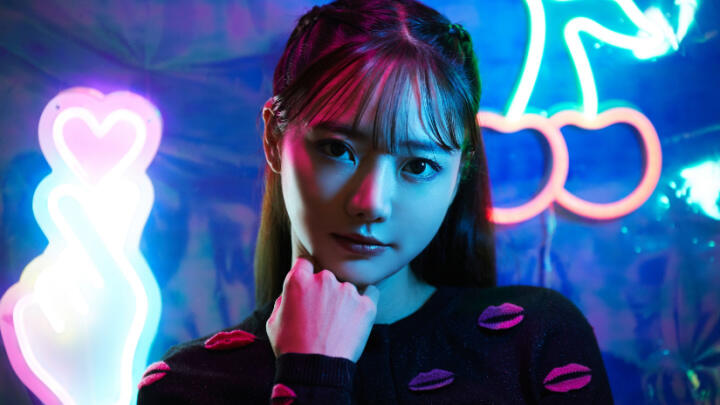 Korean mega brands like SPAO, 8 Seconds, TOP TEN, and Bean Pole are all well-presented here, letting you try unique Eastern styles that'll turn heads back home. You can even pick up Korean sportswear courtesy of ABC Mart and KumKang if you need to make a statement at the gym. 
But a good shopping session is about peaks and troughs, so ensure you book in some downtime throughout the day. There are plenty of restaurants and fast food joints that will be more than happy to fuel or refuel your spree. And, if you come to the end of the day and want to keep the party going, check out Cookin' Nanta. This wonderfully hilarious musical extravaganza offers plenty of laughs along with songs that'll dig into your ear and never let go.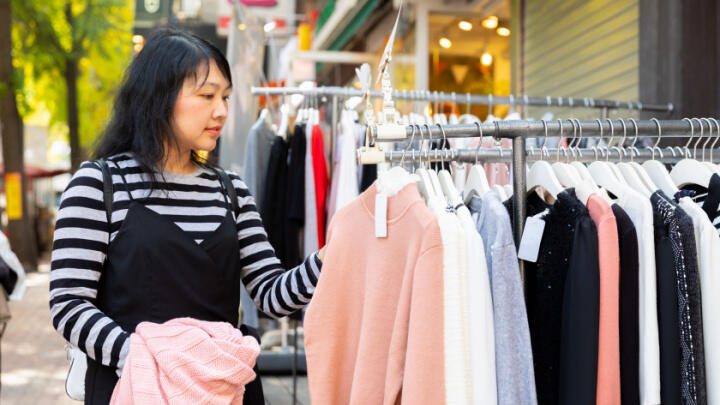 Garosugil
In Korean, Garosugil means "street lined with trees". But Garosugil is much more than a mixture of nature and architecture; it's a shopping paradise, with deals on every street corner waiting to be done. 
Just stepping foot in Garosugil has a vibe. Unlike the other shopping areas on this list, the ginko trees that line the street, juxtaposed with the new buildings and old hanok architecture, are a sight to behold in themselves. And we've not even gotten to the shops yet, which are the perfect mix of recognizable brands and Korean gems. And sure, you can come here for the brands and stay for the pricetags, but there's also much more on offer here compared to Seoul's other biggest shopping centers. 
For instance, if you're traveling home in a few days and need some souvenir inspiration, Garosugil's got you covered. You'll find tons of independent boutiques selling hand-crafted jewelry, artwork, and other keepsakes that'll make great gifts. Speaking of art, you'll also find a host of local galleries in the area, including Gallery Baton, Hakgojae Gallery, and Gana Art Gallery, where you can browse up-and-coming artists and even fund their vices, should you choose to buy a piece.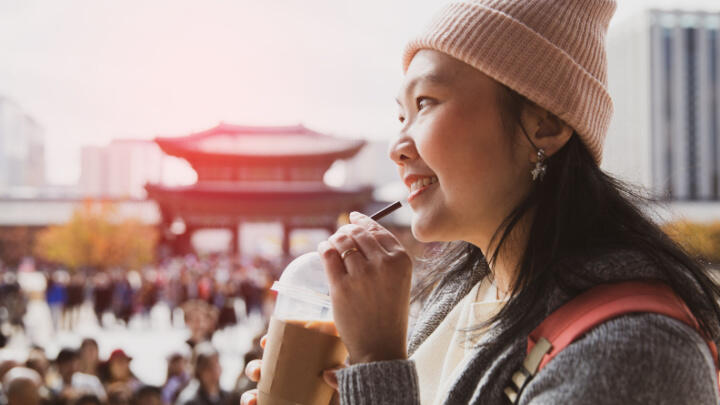 But that's not all - Garosugil is the gift that keeps on giving. If you're in dire need of coffee to get you through your shopping session, check out BeansBins Coffee for some of the best cups of Joe in Seoul. We won't hold it against you if you dip into their sweet selection, either. 
Food-wise, both Isaac Toast and Two Plus Deungsim Nonhyeon 2 offer varying levels of sustenance, with the former a quick fix and the latter a sit-down affair. We highly recommend both, so why not hit one up at lunch and the other when supper comes around?
And after supper? Well, keep a look out for local bars and even clubs that'll happily take your won!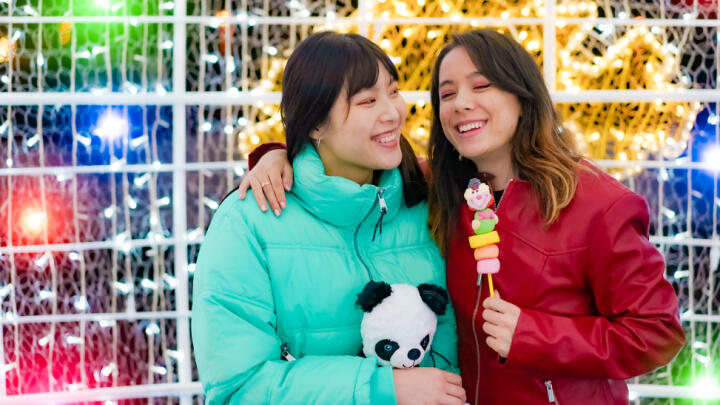 Cheongdam Fashion Street
Want to head straight into Korea's trend-setting heart - where dreams are made, and careers blossom? Then you better get your skates on and roll on down to Cheongdam-don and check out the Cheongdam Fashion Street!
Of course, no trend-setting hub would be complete without big hitters like Chanel, Gucci, Prada, and Louis Vuitton strutting their stuff and changing the game, so, of course, you'll find all of them and much, much more on Cheongdam Fashion Street. You can go with what you know, or dare to delve into the myriad high-end independent boutiques you've never even heard of. For one-of-a-kind pieces that'll receive a flood of compliments (and envy) from your friends and colleagues, go splash the cash there and help keep these places afloat!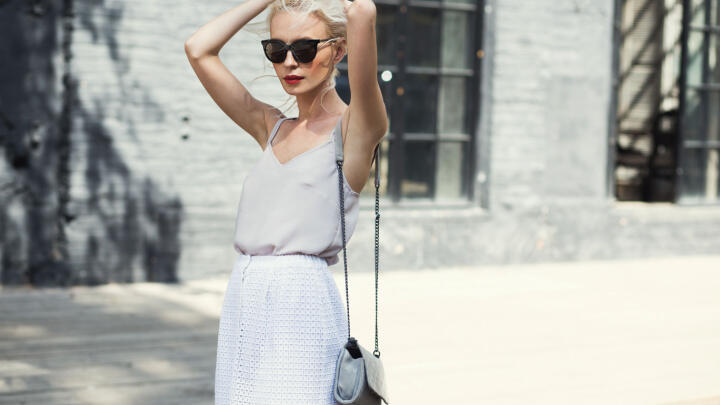 But Cheongdam Fashion Street doesn't take its name from the shops alone. If you're lucky, you'll see one of the many impromptu catwalks that pop up outside stores. Cool. 
It's also a great place to pick up K-beauty products or hit up a spa for some much-needed TLC. Then, treat yourself to a juicy steak courtesy of TOKYO SIRLOIN.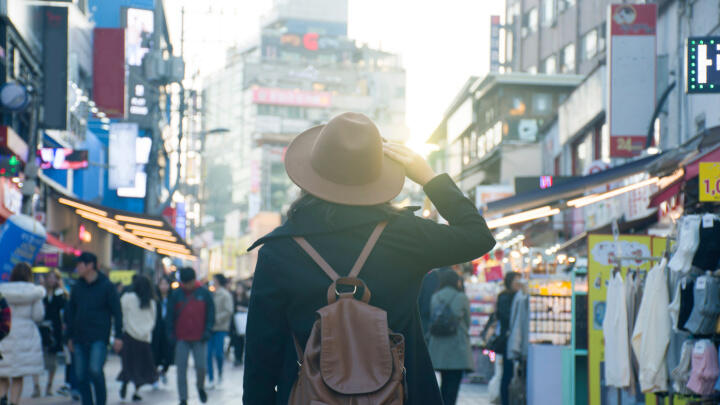 Apgujeong Rodeo Street
If this isn't your first shopping rodeo, then the appropriately-named Apgujeong Rodeo Street in Seoul should be on your shopping itinerary. Does that intro make any sense? No. Is it an awkward play to insert some wordplay into this guide? Yes. 
Anyway, where were we? Ah yes, Apgujeong Rodeo Street. Found in the trendy Gangnam district of the city, you'll find a wealth of labels on offer, with bags, dresses, skirts, and accessories from some of the biggest brands on the planet.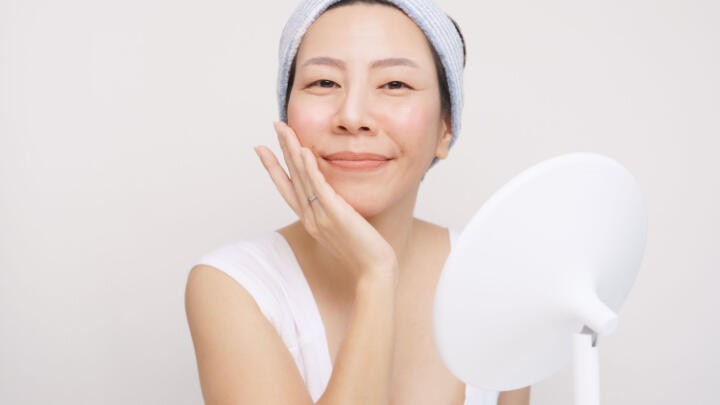 But Apgujeong Rodeo Street is also Seoul's K-beauty hub. K-beauty is currently sweeping the world, with bespoke, natural offerings steadily eating the market share held exclusively by Western brands. So, if ever there was a time to jump in, it's now. Laneige, Innisfree, and Etude House are just some of the soon-to-be household names on offer in Apgujeong Rodeo Street. Get in before everyone's talking about them! 
And that's everything you need to know about shopping in Seoul! If you're spending a good bit of time in the city, fill out your itinerary with Go City! With our All-Inclusive Pass and Explorer Pass, you can see all of Seoul's best bits for one low price!