Lotte World is arguably Seoul's best theme park, with rides for both kids and bigger kids alike. If you're a theme park fan, it should absolutely be top of your vacation itinerary. 
But with so many rides to find there, which are the best? Here, we'll give you our picks of the best rides in Lotte World that'll make your trip to Seoul one to remember!
Including:
Atlantis
Bungee Drop
Balloon Ride
The Adventures of Sinbad
Flume Ride
and more!
Sure, you can pick up separate tickets, but if you're planning on spending a few days in Seoul and want to make the most of it, explore Lotte World with Go City. Choose either our All-Inclusive Pass or Explorer Pass, pay nothing at the gate, and fill the rest of your itinerary with Seoul's best attractions!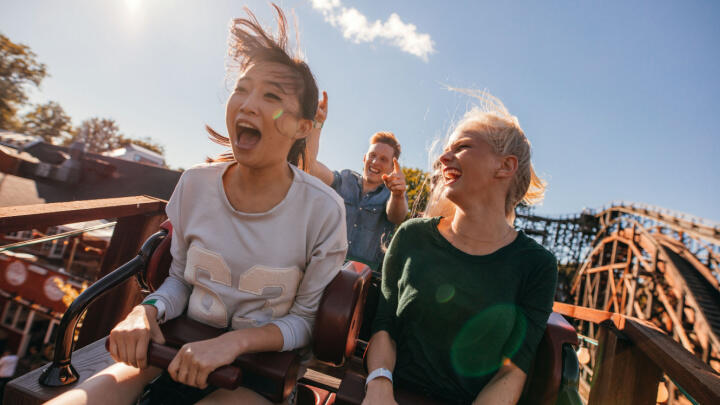 Atlantis
Highly advanced lost city by day, thrill-seeking ride by night, Lotte World's Atlantis is sure to get the blood pumping and the g-force dragging your mouth into a wide smile. If you like your rides replete with death-defying feats and intense speeds, it's one of the best rides in Seoul. 
This rollercoaster will careen lucky riders deep into the caverns below the sea, where the lost city supposedly resides. Then, just when you think you're on its doorstep, you're propelled up into the air, where you'll get to enjoy views of the entire park. Though at the speeds you'll be traveling, it may all look like a blurred impressionist painting.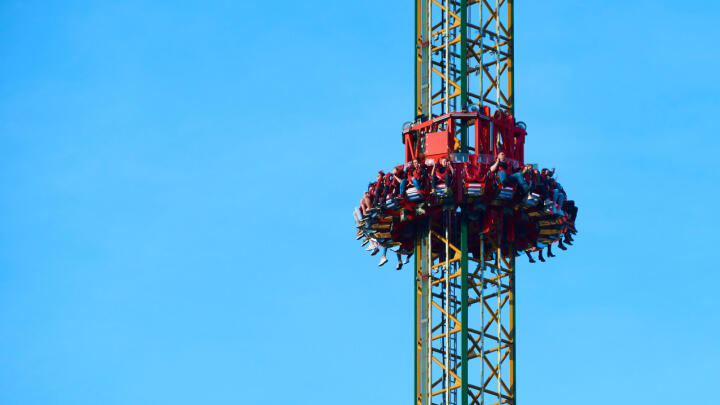 Image courtesy of Petr Bonek/Shutterstock
Bungee Drop
Scared of heights? If you dare to ride the Bungee Drop, let's hope not. Another in the long line of 'go up really high then drop really fast' rides, the Bungee Drop is one of the most popular rides at the park. 
Your palms will undoubtedly be sweaty as you slowly rise to the ride's peak. Then, your heart is likely to come out of your mouth as you drop over 100ft in mere seconds. But just in case you didn't bring up your lunch the first time, you'll be 'treated' to yet another climb and yet another drop. That should do it. 
If the thought of falling at over 50 miles per hour fills you with excitement rather than utter dread, then the Bungee Drop is unmissable and easily one of the best rides in Seoul!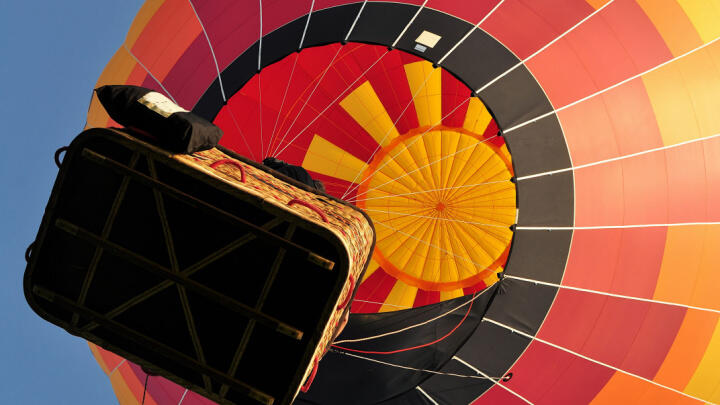 Balloon Ride
Switching gears to something a little more relaxing, we have Lotte World's Balloon Ride. 
This high-rising ride pops you in a recreation of a hot air balloon, though this one's actually connected to the ceiling. Then, as you run along the track above the park, you'll get to look down on everyone and get some insta-worthy snaps while you're at it. And best of all, there's no chance of you flying away! 
Though it's one of the more laid-back rides on this list, it is worth bearing in mind that, as the name suggests, you will still be very high off the ground. Those of you adverse to vertigo should think twice before boarding. 
The Adventures of Sinbad
Looking for some swashbuckling to bump up your theme park visit? Look no further than The Adventures of Sinbad. Board your vessel and get ready to sail the seven seas. Or, at least, the remainder of the ride. 
Sail through caverns and caves as your senses are inundated with twinkling treasure, terrifying monsters, and temple walls. But don't worry, you're not alone in your adventure. Alongside your fellow sea mates, Sinbad himself will lead the charge, commenting on what you're seeing and what you're about to face. 
Just be on your toes - you'll never know what could be lurking around the next corner or what may drop down right in front of you! Not even Sinbad has the powers of premonition. 
Flume Ride
Like flume rides? Then you'll love Flume Ride, Lotte World's own flume ride that's so flume-y, they didn't even need to give it a snazzy name!
But this isn't your run-of-the-mill, everyday flume ride. In fact, this one is a time-traveling flume ride that will whisk riders back to the Jurassic period! Watch out for massive bugs, huge tropical trees, and, of course, those pesky dinosaurs!
As with every flume ride, be aware that there is plenty of water splashing around, so hide your phones, cameras, and other expensive gizmos.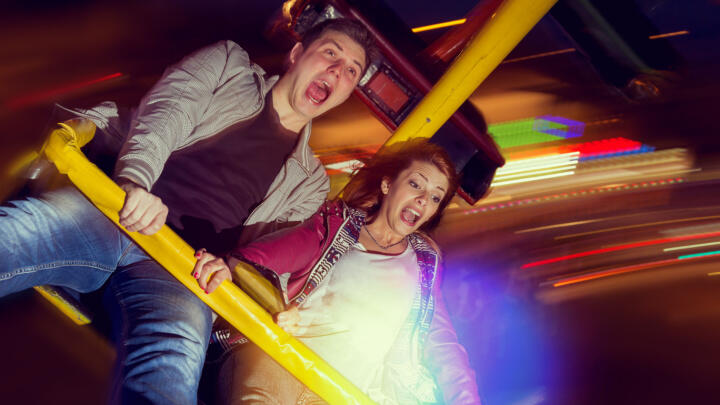 Gyro Swing
This ride will leave your head spinning. It's called the Gyro Swing, and you've likely seen or even ridden them before. Join 40 other daring participants, strap in, and prepare to swing high above the ground, around and around. It's a gyro swing; you know what to do. 
If you can stomach the g's for a couple of minutes and you have a stomach of iron, the Gyro Swing will be one of the best rides in Seoul! 
Just make sure you don't eat a hearty meal before you hop on. No one needs the content of your stomach slapping them in the face.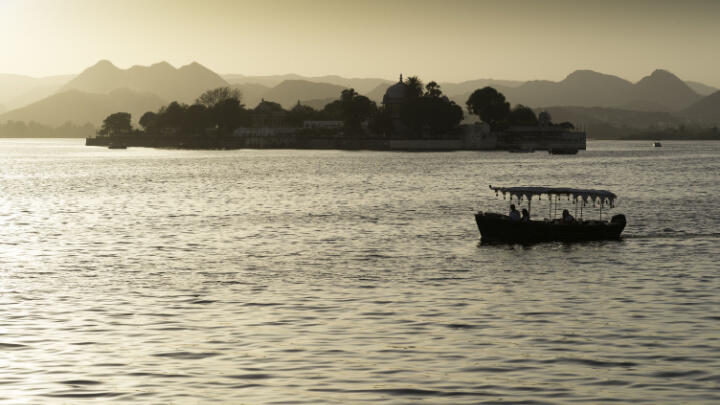 Moonboat
After even more exhilaration, let's take things down a notch. Board a Moonboat and explore the delightful Seokchon Lake.
You needn't worry if you've never sailed before because the boat is controlled with arrow keys. All you need to do is tap the direction you want to go, and the boat will correct. That way, you're free to sit back, relax, and maybe get some pics for your social media.
You can even connect your phone to the boat's speaker system if you want to play your own tunes as you glide over the lake. Nice.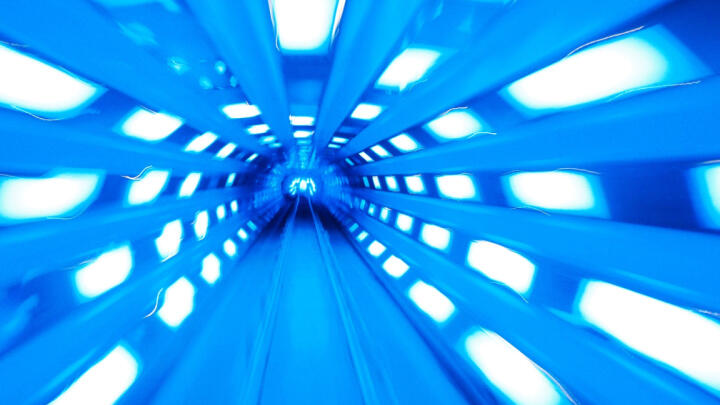 Comet Express
Ever been to space? Probably not. Well, why not start now? Board the Comet Express and take a one-way trip to the great unknown!
Part space voyage, part rollercoaster, this thrilling ride will have you bounding around the universe, twisting and turning around stars and planets as you head deeper and deeper into the dark. 
If you've a penchant for science fiction, then Lotte World's Comet Express is one of the best rides in Seoul!
And those are our picks of the best rides in Seoul! Lotte World is one of the best theme parks around, but if you need some more inspiration for your Seoul vacation, check out Go City! With our All-Inclusive Pass and Explorer Pass, you can see all of Seoul's best bits for one low price!