There are so many advantages to traveling alone – you set your own schedule, always have first choice of restaurants and you can spend as much or as little time at each attraction as you want! The down side, of course, is that it can sometimes be a little lonely, and you miss having someone to talk and share stories with. Well, never fear – if you're going solo to Seoul, there are plenty of things to do on your own, from museums and activities that don't require company, to tours and interactive fun where company is provided. Make some new friends and enjoy the great and varied interest of this very elegant city with this list of things to do alone in Seoul:
Big Yellow Bus Tour

Palaces

Museums

Evening walking tours

Pub Crawl

DMZ Tour

K-Pop Hollywood Tour
Big Yellow Bus Tour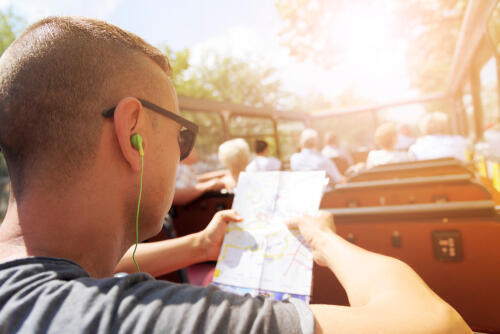 If, like many solo travelers, you enjoy being able to sit back and sightsee without being disturbed or interrupted, then Seoul's Hop-On Hop-Off Yellow Bus Tour is the perfect thing for you. Choose climate control downstairs or fresh air and a higher vantage point upstairs and relax as the bus takes you past all the best sights in Seoul, from the Namdaemun Market to historic palaces to the Lotte World Tower, the city's tallest building. Here, it won't matter that you have no one to talk to, because there's audio commentary the whole way around. Enjoy a circuit of the whole tour, then use your ticket to hop between your favorite stops for the rest of the day.
Palaces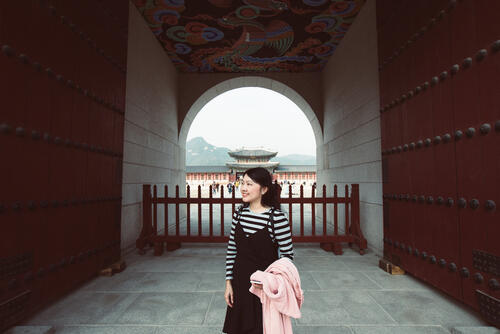 There are five main palaces in Seoul, all with their own interesting points, but for solo wandering the best is probably the largest, Gyeongbokgung. You can walk around the impressive walls and gates, explore the pretty grounds dotted with ponds and princes' pavilions, and lose yourself in the museums housed within the main buildings. You could also take the opportunity to rent a traditional Korean hanbok, and it won't matter that you don't have a friend to advise you on your look, as the shop assistant will be only too glad to help you!
Museums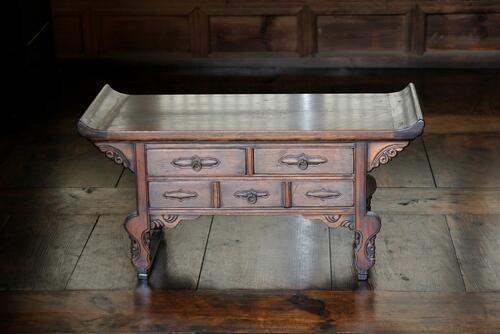 Museums are great for exploring on your own, because you can take your time gazing at exhibits and reading all the info without someone tapping their feet at you. There are plenty to choose from in Seoul - depending on your mood and interests there's the Alive Museum, which is like stepping into your favorite childhood video game, the multi-sensory Colorpool Museum, or the Pieces of Time Museum, which is a colorful, soothing antidote to all the business outside. If you're more into history then the National Museum of Korea or the National Museum of Korean Contemporary History may be more your thing, and no one should miss the War Memorial of Korea near the Han River, with its poignant and thought-provoking exhibits on the Korean War and other conflicts.
Evening walking tours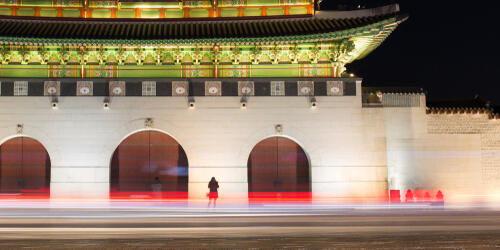 Evenings can be tricky when you're on your own, as museums and other attractions are closed and everyone seems to be out having dinner with friends. Instead of sitting around by yourself, why not join a group walking tour? You'll be with a group of fun people and your knowledgeable guide will lead you to all the good spots, telling fascinating stories along the way. How about a Ghost Walking Tour, filled with tales of mourning specters, bloody massacres and seedy dens? Or a Ghostlore and Legends Tour that takes in haunted buildings and mythical creatures said to roam the streets of Seoul at night? Afterwards, be sure to ask your guide to point you towards the best spots for a late-night street food snack!
Pub Crawl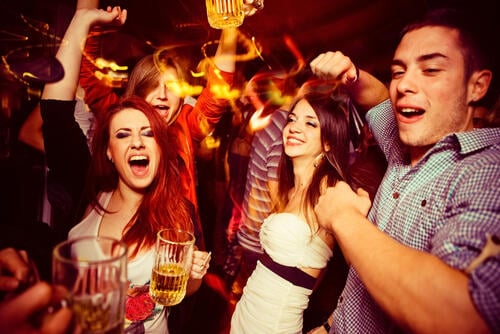 If you're more of a party animal than a history buff, but need a bit of extra company to get the fun vibes flowing, then head north to the student district of Hongdae and join an organized pub crawl. You'll be with an awesome group of people for the whole evening, with a guide to show you around all the best bars and clubs and to get you in for free! There'll be fun games and icebreakers along the way, plus you'll get at least three free shots, so there shouldn't be any problems getting to know your new friends!
DMZ Tour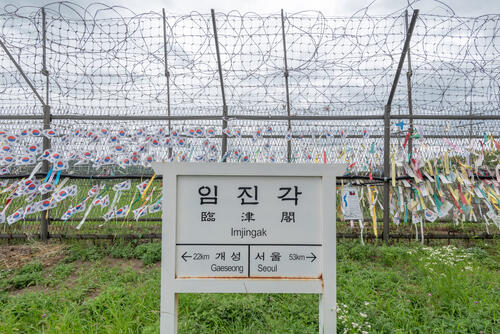 If you fancy a day trip escape from the city but are wary of venturing out of the capital on your own, then an organized tour is the perfect solution. There are plenty of nature escapes and national parks, but for a different perspective consider a visit to the Demilitarized Zone at South Korea's northern border – a four kilometer stretch of land marked by barbed wire, electric fences and a general sense of eeriness. See the Bridge of Freedom, built for returning prisoners in 1953, peek into North Korea through high powered binoculars and gain a deeper understanding of the continuing political tensions between the two countries. Plus on the bus ride there and back you can sit back and look out at the mountainous views in peace and quiet (which may be especially welcome if you were out on a pub crawl the night before!).
K-Pop Hollywood Tour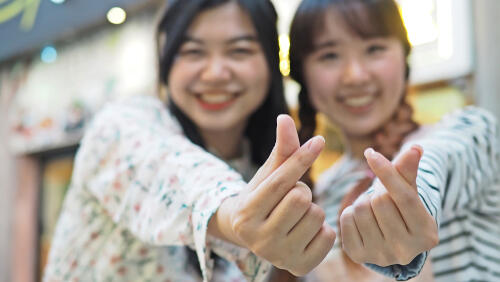 Another group tour offering, if you're a fan of K-Pop then you simply can't miss this K-Pop Hollywood half-day tour of Seoul. You'll get a guided tour around the premises of KBS, Korea's national broadcaster, and star in your own K-pop music video at HiKR's extended reality playground. You might even get a glimpse of some K-pop stars as you go around! Your guide can answer all your questions about K-pop music and its history, and you'll make a load of new friends who'll be your co-stars in your virtual creation.
Go solo in Seoul with Go City
Whether you prefer sightseeing in peace, or are in the mood for making friends, there are plenty of things to do alone in Seoul! Use your Go City Seoul Explorer or All-Inclusive Pass to enjoy and save on all your favorite attractions around the city!