Seoul is a city of contrasts. We're talking blisteringly hot summers when air-conditioned shopping malls are your best friend, and bone-chillingly windy winters during which spicy Korean soups and stews may prove actual lifesavers when it comes to thawing out after a day's sightseeing. Then there are the futuristic glass-and-steel skyscrapers that reach heavenwards from between millennia-old mountains, spectacular natural parks and streets that glow pink with cherry tree blossoms in spring. In short, there's something for everyone in this South Korean metropolis. Read on to discover our favorite things to do in Seoul, including:
Picture-perfect palaces

Technicolor trees

Spectacular street food

Bukhansan Mountain

Weird and wonderful Seoul museums

Lotte World theme park

Namsan Park and Tower

Nami Island
Cherry Blossoms and Fall Foliage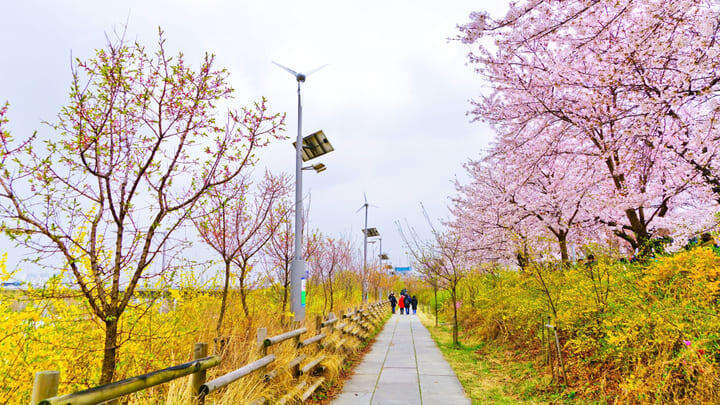 The dreamy spring cherry blossom festivals and technicolor fall foliage displays draw crowds from across the planet. Visit in April for the Yeouido Cherry Blossom Festival with its mile-long avenue of nearly 2,000 Korean cherry trees in full pale-pink bloom, manna from heaven for budding photographers. Come back in late October to witness the spectacular blaze of vivid crimsons, fiery oranges and mellow yellows that cascades down the mountains and turns the city streets into works of art. The sprawling network of woodlands that makes up Seoul Forest is a fine location for experiencing both phenomena. Or head up the N Seoul Tower for spectacular aerial views of the technicolor city.
Foodie Fantasia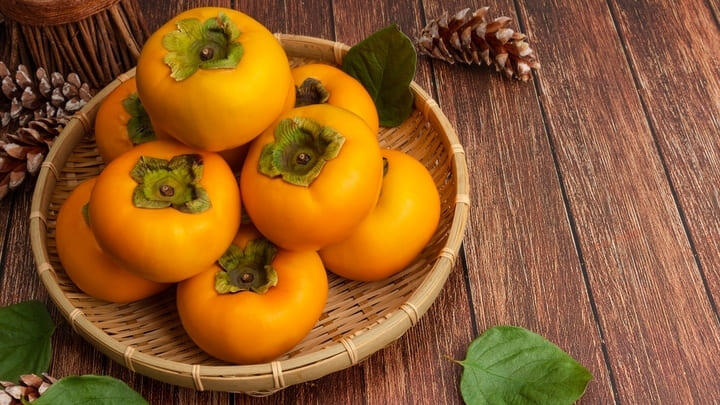 No list of things to do in Seoul would be complete without mentioning the fab street food. It's all about ripe, mellow persimmons in autumn. You won't have to look very hard to find these bright orange beauties – they're on sale just about wherever you look at this time of year. Too healthy for ya? Try a songpyeon. These sticky little steamed rice cakes are ubiquitous during harvest season, and impossibly moreish to boot. Stay warm with spicy kimchi stew in winter and don't miss your chance to try roasted sweet potato, which may just be the most effective winter warmer on the planet. In spring, don't miss fresh seasonal jjukkumi, a delightfully umami dish of seared baby octopus with spicy gochujang sauce. Cool off in the hot sun with Seoul's ultimate summer snack, bingsu: shaved ice traditionally topped with boiled red beans or, if that doesn't float your boat, fruit, chocolate brownies, macarons and, well, just about anything else you fancy.
Pick a Palace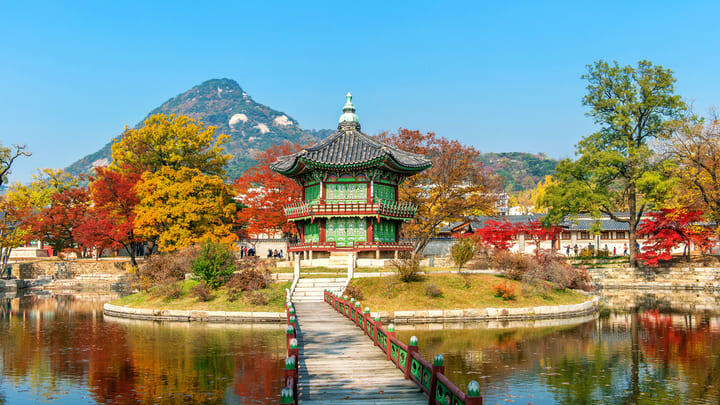 There are not one but FIVE royal palaces in Seoul, all of which date – at least in part – to the Joseon dynasty, which ruled over Korea between the 14th and 19th centuries. Chief among these is Gyeongbokgung, an eye-popping collection of palaces, pagodas and pavilions set in sprawling grounds against the beautiful backdrop of the Namsan and Bugaksan mountains. Changdeokgung Palace, a Confucius-inspired collection of grand residences and pavilions is also worthy of your attention, perhaps especially for its secret garden. Visit in fall to see these expansive grounds burst into color as the leaves on the trees turn various vivid shades of red, orange and yellow. Pro-tip: all royal palaces are free to enter on public holidays and you can also get in gratis by pitching up in hanbok, traditional Korean clothing that can be rented at various outlets around the city.
Weird and Wonderful Museums
The National Museum of Korea and National Museum of Modern and Contemporary Art should be right at the top of your list of cultural things to do in Seoul. But there are other, smaller, quirkier places that give an equally fascinating insight into Korean culture. Try the mind-boggling interactive world of the Alive Museum where you can become a character in your favorite video game and play with larger-than-life kids' toys. Or enter the K-pop-inspired technicolor world of the Colorpool Museum where the flamingo-pink rose-scented ball pool, watermelon swings and confetti-blowing unicorn are every bit as eye-popping as the art in the big museums, and a tad more hallucinogenic.
Climb a Mountain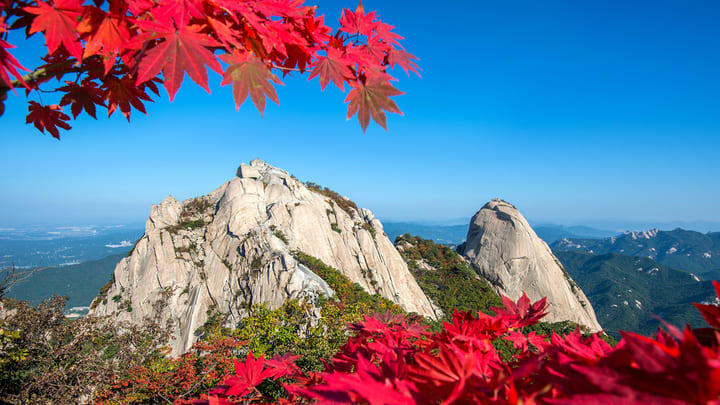 Seoul's urban sprawl contains a whopping seven mountains, among which Bukhansan is the big cheese, the grand kahuna, the daddy, the… highest mountain in town. Precipitous peaks and gorgeous gorges make this sprawling green oasis – the only designated national park within the city limits – great for hikers and climbers. Beautiful old Buddhist temples provide spaces for quiet reflection along the many trails, where eagle-eyed explorers may spot native water deer, wild boar and woodpeckers. The views from the mountain's three lofty peaks are nothing short of life-enhancing.
See Seoul from Above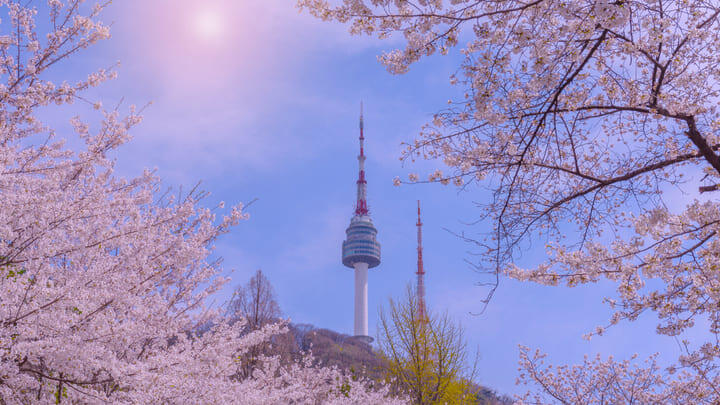 N Seoul Tower is known by various names, but locals tend to stick with either Seoul Tower or Namsan Tower. Whatever you want to call it, this 774ft beacon atop Mount Namsan is a Seoul icon. Take the cable car to reach it, or enjoy an undemanding stroll up through pretty Namsan Park which is, natch, particularly picturesque during the cherry blossom and fall foliage seasons. Views from the observation deck are among the best in town – head up at sunset to see lights begin to twinkle across the city skyline.
Lotte World
Looking for things to do in Seoul with kids? Look no further! Lotte World amusement park is your one-stop shop for endless fun and entertainment. Think high octane rollercoaster rides and bumper cars for teens; boat rides, carousels and a fairytale kingdom for younger kids and an entire dedicated playzone – Kidstoria – for toddlers and infants. The enormous complex boasts the world's largest indoor amusement park as well as the open-air Magic Island on Seokchon Lake, reachable via the park's colorful monorail.
Nami Island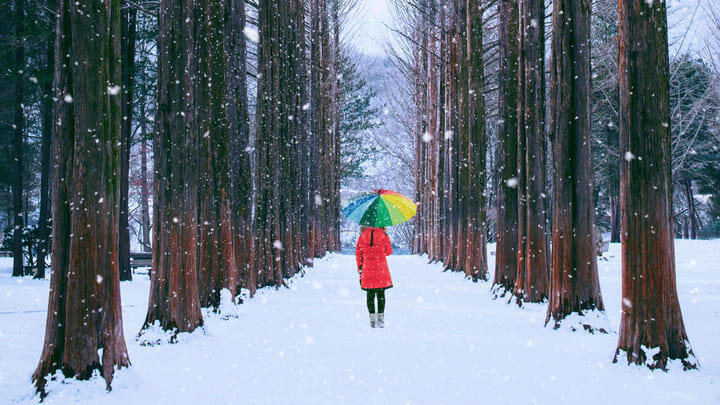 From one magical isle to another, Nami is a cute little crescent moon-shaped sliver of land in the North Han River, perhaps best known for its starring role in popular K-drama Winter Sonata. It's well worth a daytrip from Seoul, and you can expect a completely different sensory experience depending on the season. Stroll the Maple Lane of True Love and Gingko Tree Lane in autumn for blazing leaves in lemon yellows and ruby reds. In spring, it's all about the cherry blossoms and in summer lazy picnics by the river are the order of the day. Come December, a blanket of snow turns the island into a winter wonderland, bringing a sprinkling of magic to colorful pagodas and lofty redwood trees. Whatever the time of year, fans of Winter Sonata should be sure to snap a selfie with the life-sized statue that captures the moment characters Kang Joon-sang and Jeong Yoo-jin first kissed on the Glass Sequoia Bridge.
Save on things to do

in Seoul
Save on admission to Seoul attractions with Go City. Check out @GoCity on Instagram for the latest top tips and attraction info.