Cool breezes, stunning autumn colors and long, dry days – there's lots to love about Seoul in the fall. Parks and gardens turn a shimmering palette of red, copper and bronze, the monsoon is easing off and the outside temperature is perfect for getting out and about. There's plenty to do, and plenty of places to catch the best views, and as fall is the busiest season for tourists, places to escape the crowds and catch a breath of fresh air. So, for the best things to do in Seoul in Autumn, we suggest:
Nami Island

Hanbok rental

N Seoul Tower

Seoul Land

Seongbuk Beer Festival

Kimchi making

Mount Seorak National Park
Nami Island
For a fully immersive fall color experience, spend a day wandering the copper groves and winding paths of Nami Island – a tiny, crescent-shaped micronation in the Han River. Fans of the K-drama series Winter Sonata will know that it's the perfect backdrop for any romantic outing, but it's also a stunning spot for some outdoor sport or family fun. There are lakes and ponds, adventure playgrounds, cycling trails and restaurants, not to mention that at this time of year the island's entire one and a half square miles will be ablaze with autumn color. Relax, explore and enjoy this stunning island, which acts as a perfect tonic to the bustle and buildings of the big city.
Hanbok rental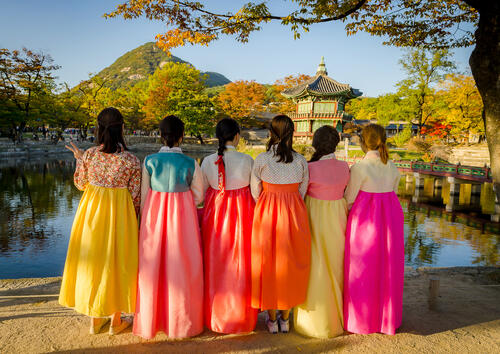 If you're traveling through Seoul in the fall months you simply have to visit at least one of the five palaces, which will be resplendent in an autumn canopy of red, orange and yellow. Many of these historic buildings house fascinating museums and exhibitions, and all of them have extensive gardens and grounds which are free to wander around. The stunning foliage makes a great backdrop to the curves and details of the typical Korean architecture, and if you want to put yourself in the picture then it's the perfect place to rent a traditional hanbok, which you can do at Gyeongbokgung or Changdeokgung. Choose your favorite color, have your hair styled like a Korean and frolic like a local for a few hours – plus, you'll have some awesome souvenir photographs to take home!
N Seoul Tower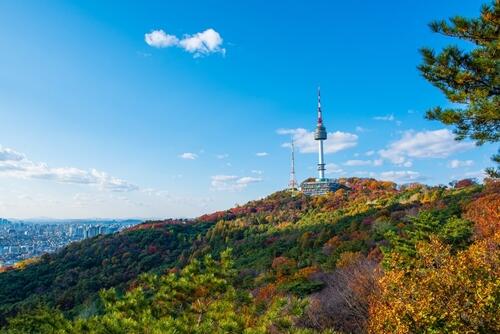 One of the best ways to appreciate the swathes of color splashed around the city during fall is to find a high point where you can see it all at once – and the best place for that is the N Seoul Tower, on the top of Mount Namsan to the east of the city. Enjoy a hike or a cable car ride to the base of the tower, then zoom up 774-feet for sweeping 360 degree views over the city and beyond. Be sure to grab an audio guide for some background info, and check out the love padlocks adorning the roof of the plaza terrace – you can even add your own, if you're there with a special someone! The tower is open every day until 10pm, so it's also a great place to observe the city lights and the fortress walls illuminating the city's boundaries. The choice is up to you!
Seoul Land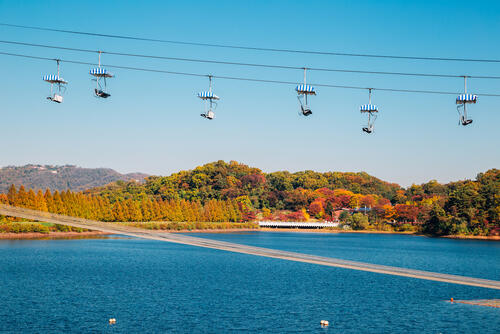 Speaking of overhead views, it doesn't come much more leisurely than the cable car at Seoul's Grand Park. This vast complex includes the Seoul Land theme park, with thrilling rides and roller coasters, plus several acres of forest and parkland, which can only be fully appreciated when you're sitting high above it with your legs dangling over the canopy. There's also a zoo, where you can see flamingos, bears, wolves and many other animals, and learn about current conservation efforts. It's a great time to see natural animal behaviors, as they're busy eating and foraging in preparation for the winter.
Seongbuk World Beer Festival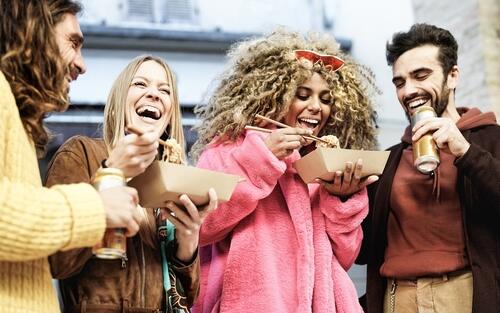 Sometimes, on vacation, it's nice just to stop for a while and watch the world go by – and there's no better way to do this than on a warm day with a beer in hand! So if you find yourself in Seoul in September, head to Seongbuk Cheon Fountain Square in the city center to find the Seongbuk World Beer Festival. Here, you can sit out in the warm fall air, try some traditional Korean street food and sample beers from all over the world. If you're feeling game, you can sign up to a beer drinking or tasting challenge, but if not, you can sit back, relax and enjoy the entertainment and the cool flavors of liquid gold.
Seoul Kimchi Making & Sharing Festival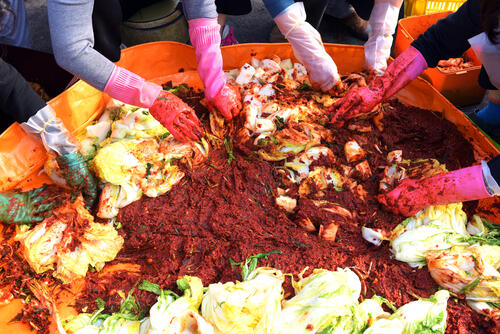 If you're in Seoul later in the season, when the air starts to cool and harvest time has begun, don't miss a chance to join in the tradition of gimjang, which is the annual kimchi-making get together. Families and communities join forces to make the famous fermented vegetable dish – usually with cabbage and various spices – which is then left to ferment over winter and be ready to eat next year. For many Koreans, this community preparation event is just as important as the kimchi itself, and any leftovers are shared with underprivileged neighbors. Visitors are always welcome to join in – if you don't have a friend or host family to show you the ropes then head to the Seoul Plaza Making and Sharing Festival, where you can make – and sample – as much kimchi as you like!
Day trip to Mount Seorak National Park
As the crowds stream in during the fall season, you may feel the need to escape the city confines for a day. As South Korea is 70% mountainous, you won't have to go far to find some pretty walking trails, but if you can get up early enough it's worth the drive east to Mount Seorak National Park, where peaks and valleys are painted in blazing hues of gold, copper and bronze as far as the eye can see. Try one of the many hiking trails available, and possibly discover the Shinheungsa Buddhist Temple – believed to be one of the oldest of its kind – with its giant bronze Buddha statue. Or if you prefer a more leisurely option, you can ride the cable car and enjoy the sweeping fall views from above.
Fall in love with Go City
Fall is one of the most spectacular times to visit Seoul, as the autumn colors paint the city in dazzling red and copper hues. Be sure to see it all with a Go City Seoul Explorer or All-Inclusive Pass, which will save you on dozens of attractions as you go!