It isn't always easy to keep kids entertained while on vacation. They may not appreciate the cultural differences, new architecture, or they just miss their chicken nuggets. Well, never fear; not only does Korea have a spot for fried chicken, but Seoul also has some top family-friendly activities to keep your kids in the game. What are they? Find out right now as we explore the very best Seoul entertainment to keep your kids happy and engaged!
Including:
Cookin' Nanta
Lotte World
Dynamic Maze
Alive Museum
and more!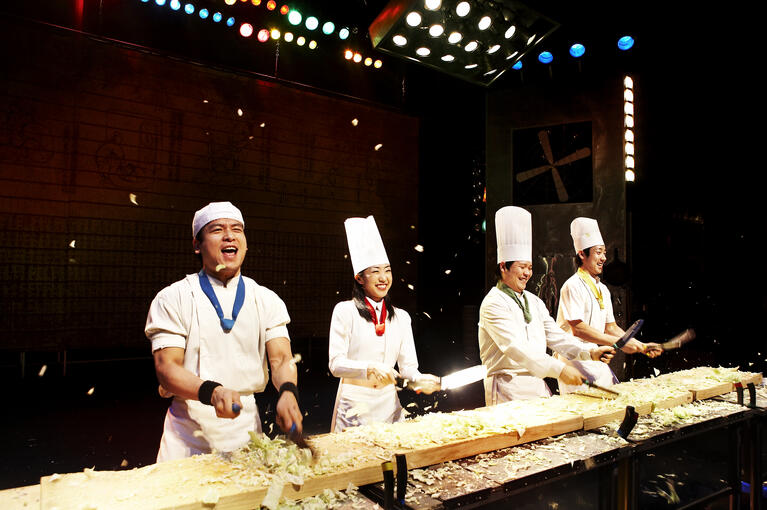 Reckon your kids will enjoy a show that combines theatrics with chefs? We thinks they will. Well, head to Cookin' Nanta and prove us right! 
The show itself is a quarter of a century old, having been performed all over the world - from Broadway to the Edinburgh Fringe. It tells the story of three cooks preparing a wedding feast. The problem is that things start to go wrong, and as the story continues, hilarious issues pile up into a veritable mountain of problems.
How do our brave chefs fix everything and get the wedding menu out on time? Why, acrobatics, conjuring tricks, knife juggling, and spoonfuls of slapstick comedy, of course! The shenanigans are also backed by traditional Korean samul nori music. Beats are created using kitchen utensils and other everyday items. Pots, pans, and chopping boards have never sounded so good.
It's South Korea's longest-running show, so why not check it out for yourself and see why it's so beloved. Weekly shows kick off at 8pm, and it'll make for one fun night out in Seoul!
Do your kids like crazy theme park rides? Have they ever visited an actually really real magic island? Do you worry about their skin being damaged by the evil sun's UV rays? Well, boy, do we have the perfect place for you. It's called Lotte's Kidstoria, and it's easily one of the top family-friendly activities in Seoul!
In the middle of Seokchon Lake, you'll find Magic Island, a wonderful place where theme park dreams come true. While it might err on the bigger-kid side, thankfully, the littler ones get an indoor world of their own. 
So what will your little ones get at Lotte's Kidstoria? Well, they'll be mesmerized by the live illusions performed at the Magic Theatre. They'll ride massive carousels, Viking ships, and even meet characters from their favorite fairytales like Alice in Wonderland and Cinderella. There are even shops and an ice rink on-site. Will you ever want to leave? Maybe not. 
And, given that the park caters to people of all ages and sizes, the whole family will have tons of fun before the day is done! Unmissable stuff. 
Kids love to play. The only problem is that, more and more, that playtime is happening on a tiny screen. Well, what better way to shake them out of their digital malaise than taking them to a massive indoor playground? It's called the Dynamic Maze, and it's sure to get their blood pumping. 
The whole ordeal is framed around a temple. You and your little ones will embody the soul of Indiana Jones (in the older films, we don't talk about the newer ones) as they swing, jump, and dive through a mystical obstacle course. Their prize? Whatever lies at the end of the temple. 
And what death-defying traps will they have to overcome? Well, there's a mind-boggling mirror maze, a knee-trembling rope bridge, and much more to get stuck into as you rush to your prize.
Easily one of the most unique family-friendly activities in Seoul, if you like fun with a bit of physicality, the Dynamic Maze should be top of your itinerary!
We're going to go out on a limb here and suggest your kids are fans of digital media. We're right, right? More kids than ever before are getting their grubby claws into video games, television, and online content. So, why not make their dreams become an interactive reality at the Alive Museum? 
The fun is split into three distinct areas. The first is the Photo Studio. Thanks to the wonders of technology, you'll be whisked to the past and get snaps in some historical places. Then, in Game Village, you'll enter the world of your kids' favorite video games and get to feel like the main character. And finally, in Toy Village, you'll come face to face with massive versions of popular kids' toys. 
You'll come away with so many pictures they could fill an album. And really, isn't that what vacations are all about?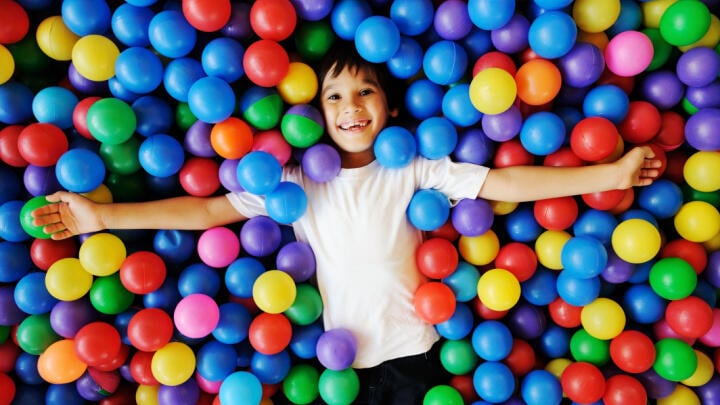 If the three zones of the Alive Museum just don't cut it, why not nine themed around colors? That's what you'll get at the Colorpool Museum, a place designed around assaulting your senses - in a good way, of course. 
This technicolor experience is perfect for kids and big kids alike. Each zone has a color, scent, and theme, and as you make your way from pinks to reds to blues, you'll find different fun in each one. One moment you might be sliding into a ball pit. The next, you might find rainbow confetti raining down on you. 
With so many unique zones to explore, you can easily spend an hour or two seeing everything the Colorpool Museum has to offer. And on vacation, what's more valuable than your time?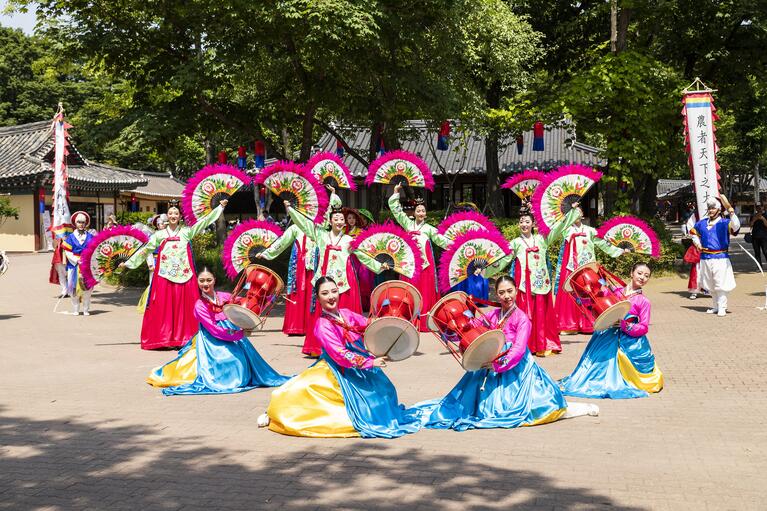 And finally, if your kids dig history, or you want to show them what life was like in historical Korea, we have the Korea Folk Village. Like the Wild West towns of America, what you'll find here is a village frozen in time. What time? The Joseon period that peaked in the 16th century. 
Everything from the clothes to the architecture is a faithful recreation of the time period. Beautiful gardens, pagodas, and sweeping mountain views are all on the cards here. You and your little ones will watch people doing period-authentic jobs, marvel at the live performances, including authentic dancing, martial arts, and horseback riding, and even head to the market for authentic food. Authentic!
And, when the little ones grow tired of all that sweet historical knowledge, take them to the Play Village, a theme park with several rides suitable for young kids and a sledding slope in winter!
And that's our guide to the top family-friendly activities in Seoul! Need more vacation inspiration? Check out Go City! With our All-Inclusive Pass and Explorer Pass, you can see all of Seoul's best bits for one low price!