What is Seoul best known for? It's difficult to know where to begin. Some would point straight towards those gleaming space age skyscrapers that dominate the skyline; others natural wonders like Bukhansan Mountain and the fiestas of color that are the city's cherry blossom and fall foliage seasons. Perhaps it's the strong cultural heritage that has seen palaces, temples and hanok villages beautifully preserved within the city limits. Or that it's the birthplace of K-pop and KFC – that's Korean fried chicken to you. 
Get the lowdown on everything you ever wanted to know about Seoul, with our whistlestop guide to its very best bits…
What to do in Seoul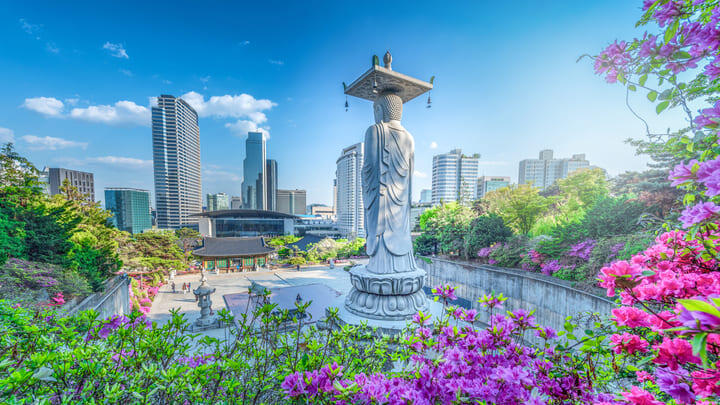 Seoul has more historical hotspots that you can shake a very large stick at. Start your journey through its fascinating past with a moment of reflection at Bongeunsa Temple, parts of which date back to the 7th Century AD. It's been in its Gangnam location since the 16th Century and boasts a soaring 75-foot Buddha statue, where a souvenir selfie is practically mandatory.
There are five (count 'em) royal palaces scattered around Seoul, all of which date back to the epic Joseon dynasty era, which ruled over Korea for 500 years between the 14th and 19th centuries. Though all of this historic handful are worthy of your time, Gyeongbokgung Palace is the most popular. And with very good reason; its jaw-dropping complex of palaces, pagodas and pavilions set against a swoonsome mountain backdrop. Pro-tip: you can get into the royal palaces for free on public holidays or indeed any day of the week if you're game for pitching up in hanbok, the Korean national dress. And if that floats your boat, you'll almost certainly also fall in love with Bukchon Hanok Village, a colorful network of narrow streets crammed with cute hanok houses, many of which date back hundreds of years.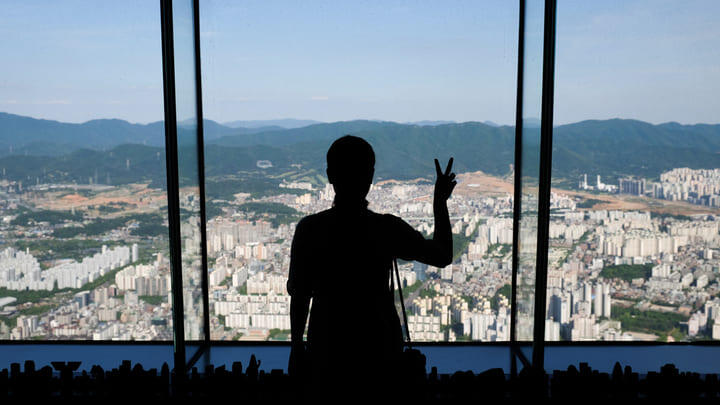 Like most megalopolises (megalopoli?) in Asia, Seoul also lays several claims to ownership of 'the biggest [insert attraction type] in the world'. For example: the Starfield COEX Mall is the world's largest underground shopping mall; the Adventure zone at Lotte World is the biggest indoor theme park on the planet, and so on.
Lotte World Tower isn't the tallest building in the world, but it's up there. No pun intended. Standing at over 1,800 feet it dwarfs the likes of the Empire State Building and The Shard. So you can probably guess that views from the observation platforms up top are among the finest in South Korea. Hit up N Seoul Tower for a different (and slightly less dizzying) perspective on the city skyline or, if you prefer your sightseeing a little more down to earth, try a sunset cruise along the Han River instead.
Click here for our guide to the top 10 tourist attractions in Seoul.
Seoul's Spectacular Seasons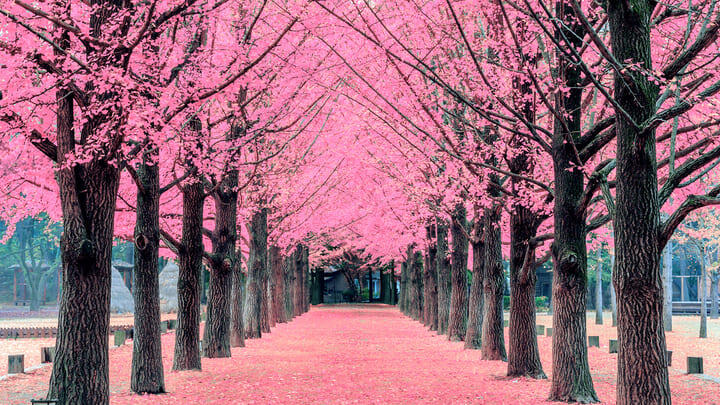 Alongside its many manmade attractions, Seoul is known as one of the best places in Asia to enjoy nature in all its spring finery. We're talking of course about the cherry blossoms that bloom across the country every April, bathing parks, streets and mountains in a beautiful pale pink glow and drawing thousands of Instagram addicts from around the world. You can't really go wrong if you're in town at this time, but some of the best places to see the color explosion are in the enchanting lanes and avenues of Seoul Forest, on a stroll through Namsan Park (and from the top of its aforementioned tower), on nearby Nami Island (best known for its association with super-popular K-drama Winter Sonata) and at the annual Yeouido Cherry Blossom Festival with its mile-long stretch of nearly 2,000 Korean cherry trees.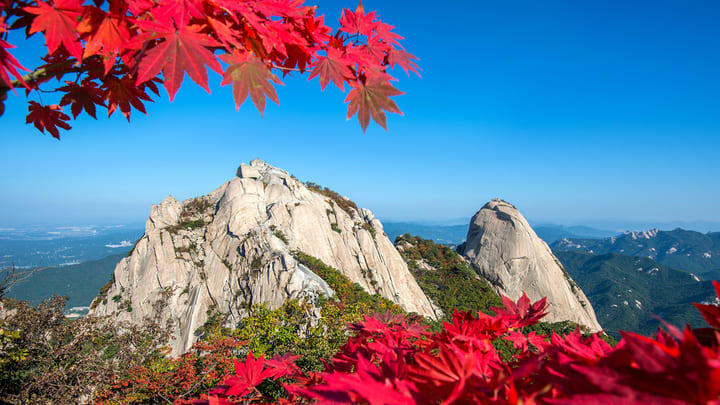 Come back in October, when fall foliage season sees a fiery blaze of bright reds, deep purples, mellow yellows and burning oranges cascade down the mountainsides and into the streets, where technicolor trees turn the whole city into an extraordinary oil painting. If you're ever going to hike the peaks of Bukhansan National Park, this would be the time to do it, with mild weather, clear skies and bursts of bright color at every turn. It's pure manna for heaven for budding snappers.
K-Pop, Shopping and Nightlife
Seoul is the birthplace of K-pop and, whether shopping for Gangnam styles at the epic Starfield COEX Mall or catching a real-life glimpse of your favorite K-pop stars, you can feel this global phenomenon's colorful influence, well, pretty much everywhere. Get the BTS and BlackPink look in the smart department stores and cosmetics boutiques around trendy Dongdaemun and Myeongdong. Myeongdong is also home to the vast Music Korea store, where you'll find K-pop CDs and vinyl records galore as well as just about any other merchandise you can think of: bags, shirt, keyrings, posters, calendars, even K-pop plush toys; it's all here and then some!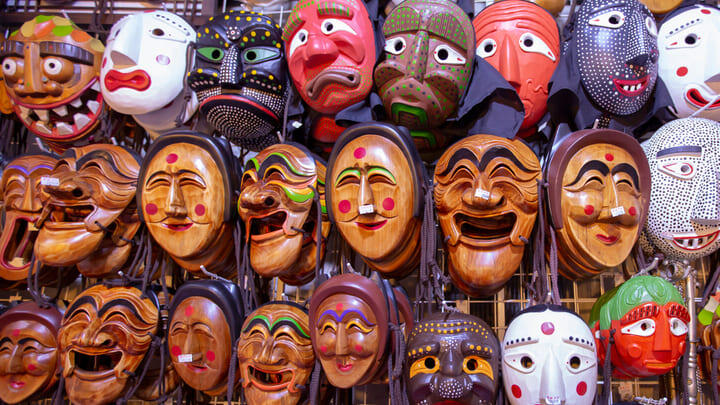 Seoul is also known for its fine traditional Korean handcrafts and teahouses. You'll find both in spades in the hip Insadong neighborhood, where ancient hanok houses conceal atmospheric tearooms and cute courtyards, and shopfronts spill over with fine celadon pottery, Hanji paper lanterns, carved wooden masks and more. And let's face it, your folks back home are more likely to thank you for an authentic Insadong souvenir than a Toblerone and plastic Buddha keyring picked up at the airport.
The nightlife in Seoul is legendary, and not just for the cool bars and clubs in Hongdae and Gangnam (although those are definitely worth a look for dedicated clubbers). There are also – deep breath – night markets, sunset cruises, karaoke bars, all-night cafés, saunas and Korean BBQ joints to keep night owls entertained until the sun comes up. Try one of the city's legendary jjimjilbangs for starters. These bathhouses come in all shapes and sizes and include searingly hot saunas plus massage rooms, foot spas and, in some cases, even swimming pools and facilities for overnight stays. Karaoke is also practically a national sport here and you'll find neon-lit noraebangs packed with locals in full song on almost every street corner. Book a private booth to belt out your own unique version of Gangnam Style without fear of judgment from the regulars.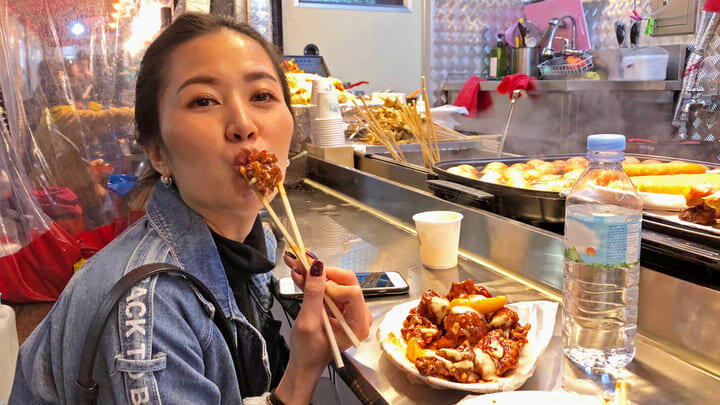 And, if all that singing and sauna-ing has left you feeling hungry, you're in luck. The food in Seoul is nothing short of glorious and it's at its best bought hot and fresh from street hawkers around the city and, perhaps especially, at the famous Gwangjang Market. Gorge yourself on light, crispy Korean fried chicken smothered in spicy gochujang sauce, dig into umami kimchi stew and go ga-ga for classic Korean BBQ pork. Adventurous palates are also very well catered for here. So, if you fancy trying steamed silkworm larvae or live octopus tentacles that cling to your mouth as you chew them, Seoul's the foodie mecca for you!
Save on activities and attractions

in Seoul
Save on admission to Seoul attractions with Go City. Check out @GoCity on Instagram for the latest top tips and attraction info.