Organized, safe, and clean, Singapore blends technology with nature, all while maintaining and celebrating its rich history. Despite its small size, Singapore packs a huge punch. A luxury shopping haven alongside a natural paradise, with adventure parks, endless nightlife, and world-class museums all packed into one small island.
Whether you're visiting for days, weeks, or months, you'll never be bored in Singapore. Four days is a perfect amount of time to get a real feel for the city, whatever your goals. To help you plan your itinerary, we've put together a selection of our top recommendations.
Must-Do Museums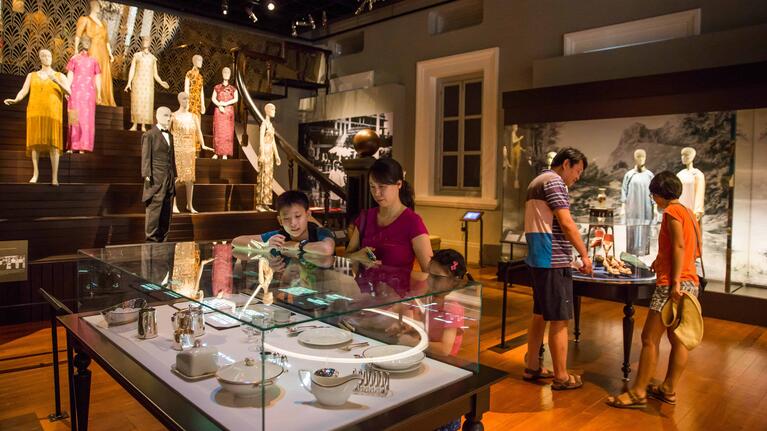 National Museum of Singapore
Recommended Visit: 2 - 3 hours
As one of the largest museums in Asia, The National Museum of Singapore exhibits sculptures, paintings, drawings, and archaeological finds from Singapore and around the world. Housing both permanent and temporary exhibitions, it covers a wide range of fields and aims to enhance understanding of Singapore society.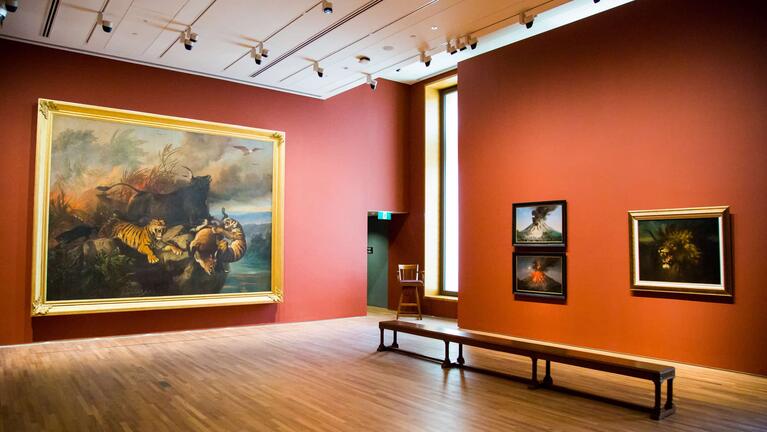 National Gallery Singapore
Recommended Visit: 1 - 2 hours
The National Gallery Singapore is the country's premier art museum and gallery that showcases the major art movements from the 19th century to modern-day masterpieces. The gallery currently houses over 9,000 pieces from both Singapore and Southeast Asian modern art.
Spread across two iconic buildings - City Hall and the former Supreme Court, the gallery spans 64,000 square meters and takes a unique transnational approach, displaying works from Singapore, Malaysia, Indonesia, Vietnam, The Philippines, Thailand, Myanmar, Cambodia, Laos, and Brunei.
Engaging Activities
Trickeye @ Southside Singapore
Recommended Visit: 2-3 hours
Experience the power of illusion with Singapore's very own optical art museum, Trickeye. Combining optical illusions with augmented reality, the Trickeye Museum creates mind-bendingly fun exhibits that defy belief, leaving you with amazing photos to baffle your friends and family.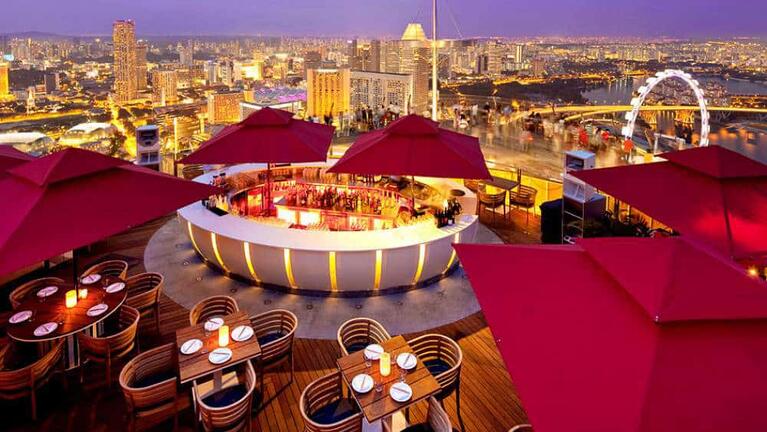 Nightlife
Last orders: 9:30PM
Marina Bay Sands' premier bar, CÉ LA VI, offers some of the best views in Singapore, as well as a VIP area where you can feel like a celebrity. It is undoubtedly one of the best rooftop bars in Singapore, offering stunning 360-degree panoramic views from the 57th floor.
Retail Therapy
Recommended Visit: A full day experience
Shopping in Singapore is an unforgettable experience, with tons of trendy shops and retail chains to choose from. From cheap T-shirts and jeans at Bugis Street to luxury watches and high-end fashion at Orchard Road, you'll find it all here.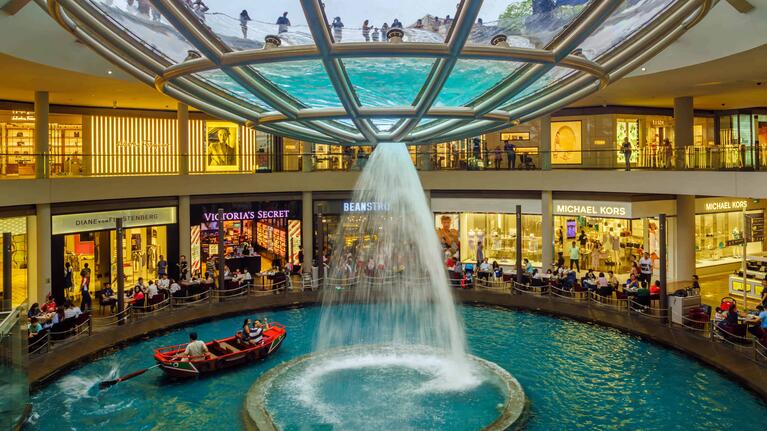 For the ultimate luxury shopping experience, head to The Shoppes at Marina Bay Sands - full of big brands, the latest technology and some of the finest restaurants in the city. It's not just the shops though. Waterfalls cascading from the roof, gondolas paddling down the rivers - it's a delight for all the senses.
Outdoor Escapes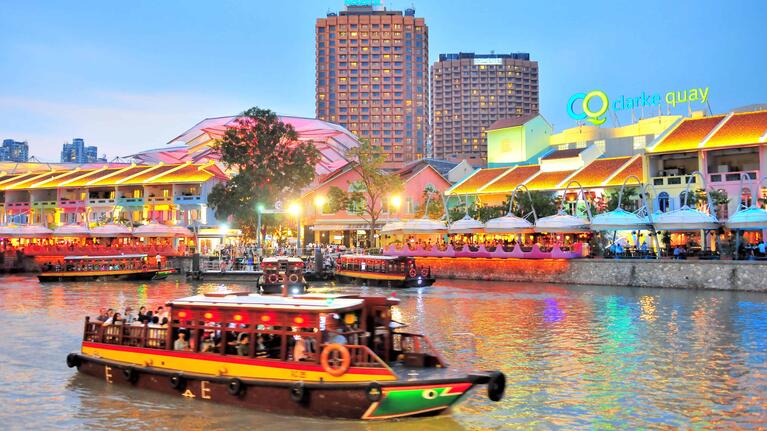 River Cruise
Recommended Visit: 60 minutes
Escape the hustle of the city and enjoy a relaxing Singapore River Cruise. Sailing in a traditional bumboat, you'll pass famous sights like Old Parliament House, Fullerton Hotel, and Marina Bay Sands Integrated Resort.
The river cruise takes you on a journey of Singapore's past, present, and future. It's the perfect way to relax after a hard day's shopping or sightseeing. Aim for a sunset or evening cruise to enjoy the cooler temperatures and mesmerizing light show.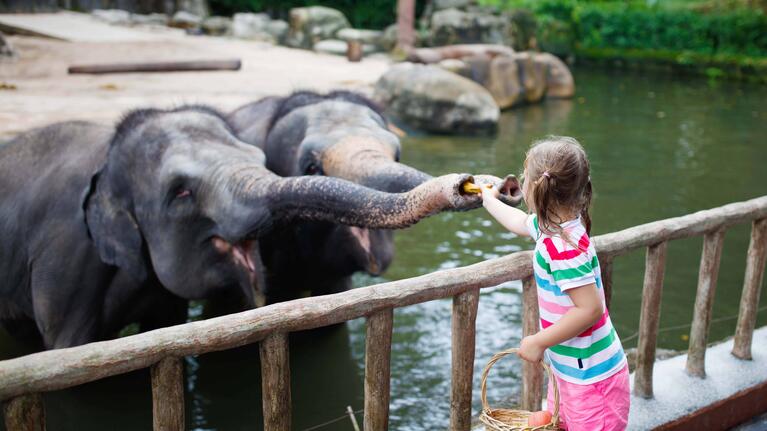 Singapore Zoo
Recommended Visit: 3 hours
The number 1 zoo in Asia, Singapore Zoo, is an enchanting place for all the family!
Located in Mandai Wildlife Reserve, enjoy an unforgettable experience as you discover the wonders of the animal kingdom up close. The 26-hectare award-winning Singapore Zoo, with over 4,200 animals of over 300 species, allows the opportunity to see the wildlife in their natural habitats.
Learn about the ongoing conservation work which helps preserve the endangered species and environments as you get up close and personal with white tigers, Malayan tapirs, flying foxes, and much more.
Parks
Recommended Visit: Whenever you need to escape the city life
Singapore is home to over 350 parks, with just under half of the city classed as 'green zones'. While shopping, adventure parks, and nightlife are integral parts of the Singapore experience, it's not difficult to find a tranquil oasis to calm your mind.
Bukit Batok Nature Park, formerly an abandoned quarry, is one such escape. Spanning 36 hectares and offering stunning natural vistas, the focal point is the huge reflecting pool. You'll also spot endangered birds, monitor lizards, and enchanting flowers in this perfect pocket of peacefulness.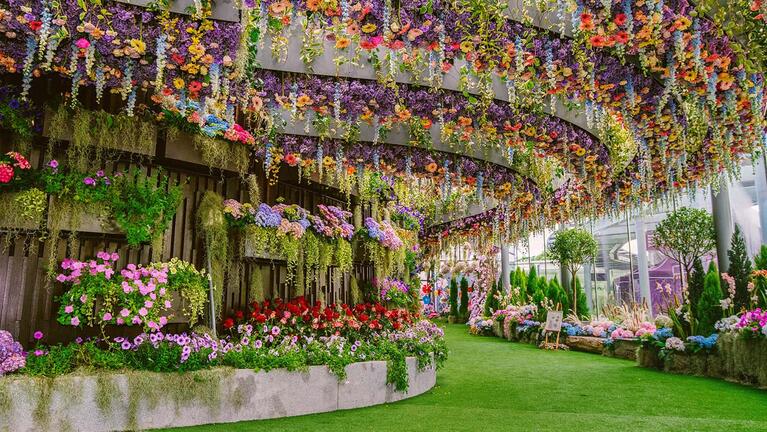 If flowers are your thing, then a trip to Floral Fantasy is the dream. The four diverse garden landscapes combine natural beauty, artistic majesty, and technological innovation to deliver a sensory sensation.
Getting Around
By foot
Singapore is one of the safest cities on earth, so traveling by foot is not only a possibility but positively encouraged. If you've got the time, allow yourself the opportunity to just wander. You'll discover Buddhist temples, delightful little tea rooms, lively clubs and pubs, and stunning parks.
Public Transport
If time's against you, the public transport system in Singapore is one of the best in the world. Clean, efficient, reliable, and spanning every corner of the island, nowhere is out of reach.
The MRT (Mass Rapid Transit) Subway system has 130 stations across 6 lines, servicing over 3 million trips per day. They offer tourist passes, covering 1, 2, or 3 days of unlimited travel, or you can use a contactless bank card.
If you're using a bank card, be sure to scan it both before entering and after exiting the system. Admin fees may also apply to foreign-issued cards, so we recommend the unlimited tourist pass for convenience and peace of mind.
Cycling
One of Asia's most cycle-friendly cities, Singapore is a two-wheeled dream. With 500km of dedicated cycling routes, it's a great way to combine exercise with sightseeing.
Take a Historical Singapore Bicycle Tour and gain a local perspective as you explore not just the iconic tourist destinations, but also the less traveled areas - residential and non-touristic neighborhoods to gain a true understanding of daily life in the Garden City.
Cable car
Travel in style as you soar above the city, from Mount Faber to Sentosa. The entire journey takes around 15 minutes, but the memories will stay with you long after. The 5.6km journey is fully air-conditioned, the views are spectacular and, in the evenings, they have a light show atop Mount Faber.
Save on Admission to Top Singapore Attractions
Explore the best things to do with a pass for Singapore by Go City®. Select from top attractions with our All-Inclusive and Explorer passes, where you'll enjoy access to galleries, museums, tours much more.
Share Your Adventure with Us
Tag @GoCity in your vacation photos and we'll feature you on our page. Follow the Go City Instagram and Facebook channels for exclusive competitions, special offers and events to help you make the most of your travels.