Visiting Singapore for a weekend and want to sample everything this stunning island city has to offer? It's simple to get around so you can easily have an excellent experience in just a weekend. To help you plan, we've compiled a 2-day itinerary to help you squeeze the most out of your time here.
Palawan Beach
Universal Studios Singapore
Wings of Time
Tea Chapter
Gardens by the Bay
Marina Bay Evening Cycle Tour
Chinatown for Nighttime Shopping
Day 1
We'll be spending the whole of day 1 on Sentosa Island, famous for its beautiful beaches, theme parks, and rich history. Formerly a British military base, it's grown into a luxury playground.
We recommend taking the cable car to the island (it's included in your pass) as the views are spectacular. If you're afraid of heights and want other budget-friendly options, traveling by foot or taking the Sentosa Express train are both free.
Hit the beach
Get your vacation off to the best start by taking a gentle stroll down Palawan beach, with stunning views of the South China Sea and the Singapore skyline. Cross the rope bridge for an iconic photo opportunity, before climbing the lookout towers to enjoy standing at the southernmost tip of continental Asia.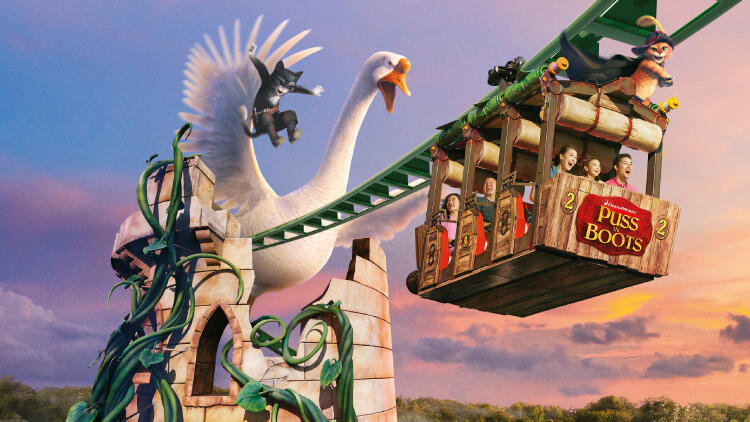 Visit Universal Studios Singapore
Time to pick up the pace and get the adrenaline pumping. Universal Studios Singapore offers a fun day out for the whole family with rollercoasters, rides, shows, and meet and greets.
Whatever your tolerance for adventure - ride the world's tallest dueling coasters, navigate white water rapids, or help Puss In Boots on the giant beanstalk, there's something for everyone.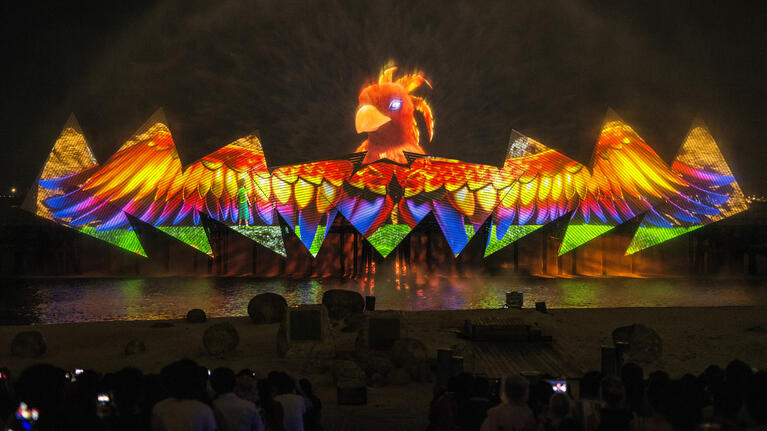 Experience the Wings of Time
Hopefully you saved a little energy to enjoy the Wings of Time - a stunning, state-of-the-art time-traveling performance featuring fireworks, water jets, and lasers choreographed to music.
Time it just right and you'll witness a dreamy sunset over the open sea before the award-winning outdoor night show kicks in.
The perfect end to the perfect day is relaxing at one of the many beach bars in Sentosa, with Tanjong Beach Bar being the most popular. It's been a long day, so treat yourself to a frosty beverage.
Day 2
I hope you're well rested, as you'll need all your energy for a culture-packed second day. We'll be moving around the city, from Chinatown to Marina Bay, and much more. You'll be happy to know that public transport is top-notch. It's affordable and reliable, by bus, MRT Subway, or taxi.
You can buy a pass that gives unlimited travel for 1 or 2 days, perfect for weekend explorers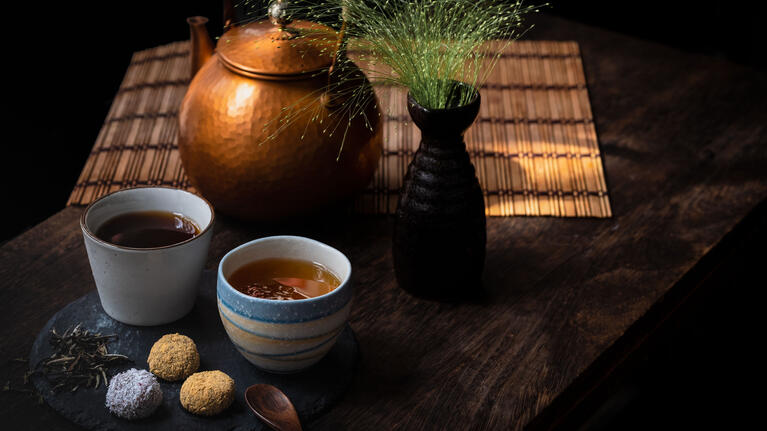 Enjoy an authentic tea appreciation experience at Tea Chapter
Enter the largest and oldest teahouse in Singapore at Tea Chapter. Kick off your shoes and take in the gentle yet intoxicating aromas of brewing tea. The Chinese art of tea drinking is as much about calm, relaxation, and mindfulness as it is about drinking tea.
You'll be led through an immersive tea tasting experience where you'll learn about the history of tea and its cultural significance in Asia and the West. 
What a zen way to start the day.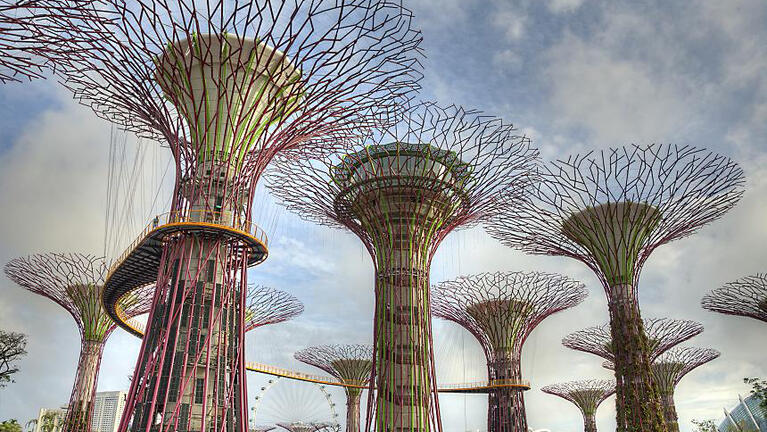 Visit Gardens by the Bay
Gardens by the Bay is Singapore's iconic tourist attraction. Spanning over 101 hectares, the awes-inspiring gardens are divided into multiple areas and conservatories, themed around various aspects of nature. 
A walk through the Cloud Forest conservatory will take you up into the clouds with its striking mountain views. You'll also see the world's tallest indoor waterfall, which stands at 30 meters high, which you can enjoy from the treetop walk.
Escape the heat of the day, reconnect with nature, and take some stunning photos along the way.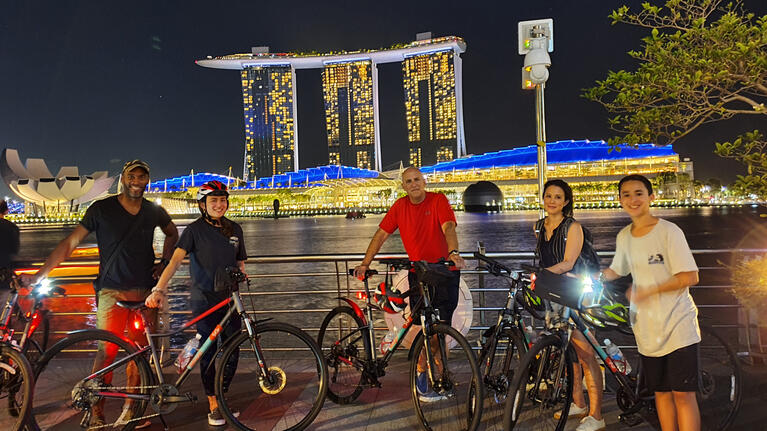 Enjoy a Marina Bay Night Bicycle Tour
One of the most memorable ways to see Singapore's Marina Bay is by bicycle at night.
The two-hour guided tour covers all the major attractions in the bay area, including the Supertree Grove and Gardens by the Bay. However, at night, everything's illuminated, making the view spectacular.
If you're looking for a unique perspective of Singapore, while creating lasting memories and taking breathtaking photos, a nighttime cycle is a great addition to your itinerary.
After the tour, you're perfectly placed to enjoy the magical Singapore nightlife. You'll have certainly worked up an appetite, so feast on delicious food like black pepper crab or Hokkien Mee (a traditional noodle dish with various toppings), and wash it down with a classic Singapore Sling cocktail.
If you're still eager for more cultural experiences, head across to Chinatown. Night shopping is a classic Singaporean pastime, with markets operating from 10PM until 2AM. Chinatown street market is a top spot to pick up a bargain, or just grab some Dim Sum and watch the world go by as you plan your next epic adventure.
Save on Admission to Top Singapore Attractions
Explore the best things to do with a pass for Singapore by Go City®. Select from top attractions with our All-Inclusive and Explorer passes, where you'll enjoy access to galleries, museums, tours much more.
Share Your Adventure with Us
Tag @GoCity in your vacation photos and we'll feature you on our page. Follow the Go City Instagram and Facebook channels for exclusive competitions, special offers and events to help you make the most of your travels.