With flights from over 100 airlines constantly arriving and departing, Singapore Changi Airport (IATA code SIN) is more than the country's main international commercial airport. It also acts as a major gateway to the wider Asia region. Singapore airport transit has become a much-favored layover point for long-haul flights between Europe and Australia and New Zealand too.
If your next vacation leaves you with a Changi airport transit don't despair. Changi has taken the title of the world's best airport an as yet unrivalled number of times, and is regarded as one of the world's best international transit hubs.
How long can you transit through Changi airport? Do you need a visa? What is there to do in Changi? We'll cover all your Changi airport transit questions right here.
Transiting through Singapore Changi airport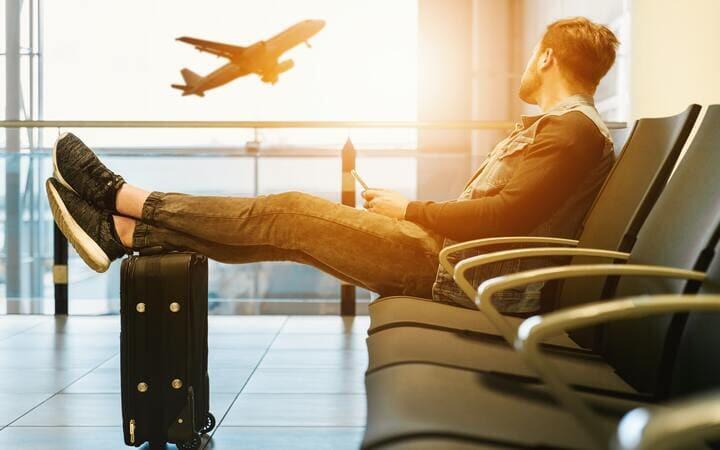 As an airport which processes over 68 million people a year, Changi airport is well-used to transiting passengers. In fact, it provides one of the best transit experiences of any airport in the world.The winner of 600-plus awards for excellence, it has four main terminals, so it's important to check early on which terminal your connecting flight is departing from. Terminals 1, 2 and 3 are physically linked, allowing travelers to either walk between them or use the people mover monorail system. Terminal 4 is connected to these terminals by a regular complimentary shuttle bus service.
It's generally recommended that a minimum sensible transit time at Changi airport is two hours. This ensures passengers can pass through security and get to the departure gate of their connecting flight in good time.
Transit passengers do not need to pass through immigration, and therefore Singapore transit requirements do not include the need for a visa for travelers of any nationality. All requirements relating to the Coronavirus pandemic, including the need for proof of vaccination status, have now been removed by Singapore's government.
What to expect from airport transit in Singapore
It probably doesn't need saying that Changi airport has plenty of free seating areas and stores where you can grab a coffee, have a bite to eat or even purchase last-minute essentials. For those with shorter transit times, these offerings are probably more than enough.
But if you've got several hours to kill, and are in need of a rest, each terminal has dedicated snooze lounges (called the sanctuary and oasis lounges in terminal 2) with reclined seating. Many have power outlets too, so you can charge your electronic devices at the same time. Free for all passengers, seats work on a first-come first-served basis.
For a guarantee of relaxation in a quieter atmosphere, you can turn to one of the airport's pay-per-use lounges. Those in terminals 1 – 3 are open 24 hours a day. Their facilities range from regionally-inspired menus to gyms and showers.
When only a hotel room will do, Changi airport comes into its own yet again. It has several transit hotels which don't require you to pass through immigration. So if it's a perfect night's sleep between flights or the privacy of your own shower you're after, Changi has the answer.
Visiting Jewel Changi Airport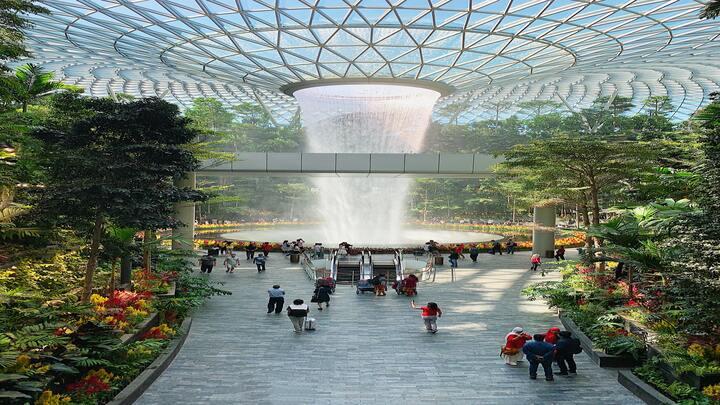 Changi airport's best-known feature is perhaps the Jewel, a mall and entertainment complex. Separate from but connected to terminal 1, transit passengers can enjoy all there is to experience at Jewel Changi Airport without worrying about immigration formalities.
About as different to the standard image of an airport terminal as you can get, the Jewel's attractions include the five-floor-high Shiseido Forest Valley and top story Canopy Park. This incorporates a topiary and petal garden, as well as a 23-meter-long canopy bridge partly made of glass flooring.
But what will really blow you away is the Rain Vortex, the world's biggest indoor waterfall, which acts as a centerpiece to the complex. It rises to a height of 40 meters and sees continuously recycled rain water pour through an opening in the roof. After nightfall, the wall of water becomes the location of a sound and light show.
Changi Experience Studio contains displays and interactive games detailing the history of the airport, and provides a behind the scenes look at exactly what it takes to operate it. Retail outlets within the complex include the largest Nike store in Asia amongst its long-list of international brand names.
Other things to do in transit in Changi airport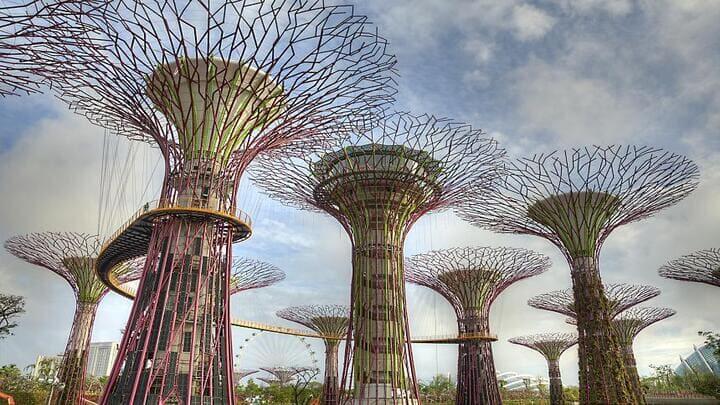 Incredibly, the Jewel's expansive green spaces, containing roughly 65,000 individual plants, aren't the only places to get a sense of Singapore's natural environment. The terminal buildings themselves also have significant areas of garden.
In terminal 3, a butterfly garden allows transit passengers to get up close to 1,000 of these beautiful creatures belonging to 40 tropical species. Meanwhile, terminal 2's Enchanted Garden will make even the most grown-up of passengers feel like children again with its blend of planting and modern technologies. Similarly, terminal 4's Chandelier is part multistory sculpture and part massive climbing frame.
Movie fans should make a beeline for terminal 3's movie theater. Not only does it have screenings 24 hours a day with a rotating list of picks designed to please all potential passengers, but its movies are also free to watch.
Escaping the airport with the silver screen is one thing, literally leaving it is quite enough. But it is possible, with some airlines giving transit passengers at Changi airport the chance to take a Singapore city tour.
Even if you've been to Singapore before, it's well worth considering these 2.5 hour tours and take in sights including Gardens by the Bay and he National Museum of Singapore. You'll need a transit time of at least 5.5 hours.
Beyond the airport: save on admission to top Singapore attractions
Singapore is a city with a wealth of attractions. Discover some of the best things to do in Singapore with Go City and you'll be saving on admission at the same time. So whether its museums that get your blood pumping, or tours led by knowledgeable locals, travel with Go City to make the most of your time in this incredible country!