So you've decided to spend your vacation in Singapore. Good choice! It's a diverse melting pot of cultures that will welcome you with open arms. There's nowhere quite like Singapore, thanks to the juxtaposition between awe-inspiring modern architecture and wonderfully exotic nature. And, with a warm climate all year round, it's the perfect place to shake off those winter blues. But what about traveling in Singapore once you reach the airport? Don't worry; we've got you covered.
Scroll down, and discover our guide to airport travel in Singapore. We're going to cover Singapore's airports and the best ways to get into the city once you arrive. So stash your trays and fasten those seatbelts. And let's get into it!
Airports in Singapore
Singapore has two commercial airports, so depending on where you're traveling from, you'll be landing at either Singapore Changi Airport or Seletar Airport. Here's what to expect at each.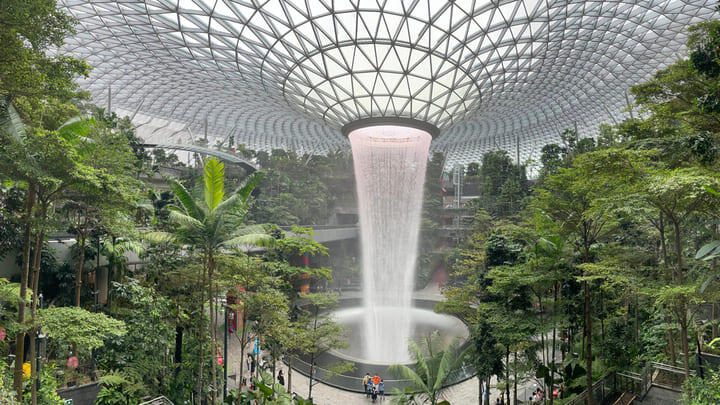 Singapore Changi Airport 
If you travel to Changi Airport in Singapore, you're in good hands. It has received multiple accolades throughout its 40+ year history, including Skytrax's 'World's Best Airport' award, as well as other accolades such as 'World's Cleanest Airport', which it has won on multiple occasions. 
Visitors are treated to a waterfall, multiple gardens, and even places perfect for entertaining children - a godsend if you need to keep them busy if your flight home is delayed. 
On top of all that, there are heaps of shopping, eating, and other entertainment opportunities there. Singapore's tallest ride is found at Terminal 2. It's wild. Both the ride and its placement!
Singapore Changi Airport is just under ten miles from the city center, almost equidistant when compared to Seletar Airport.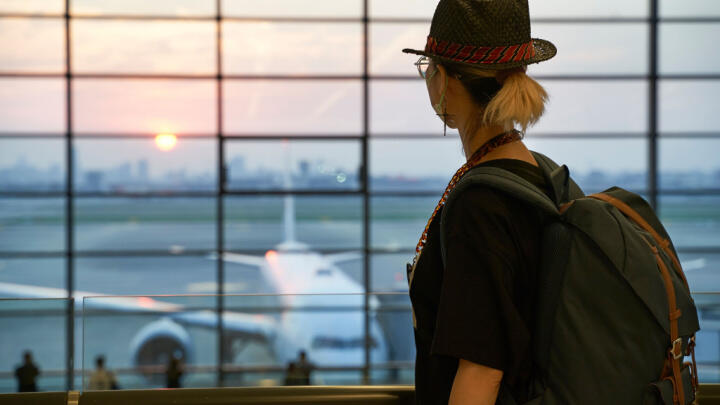 Seletar Airport
While the less glamorous of the two, Seletar still serves its ultimate purpose - being an airport where planes land. Originally a military airport, it opened its doors - and its runways - to commercial flights as Singapore became an increasingly popular tourist destination. Well, one runway at least. 
It may not have all the bells and whistles of Changi Airport, but it is an airport. 
And, as mentioned above it is also just shy of ten miles from the center of Singapore. 
So, now we've covered the airport situation, you'll want to know how to travel in to Singapore once you arrive!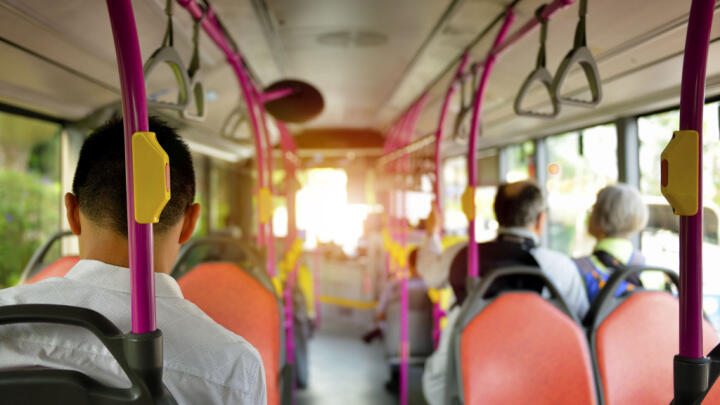 Travel from Seletar Airport in to Singapore
There are a few ways to get into Singapore proper. 
You can get the 102 bus from Seletar Airport to Buangkok Station and then a train from there to Clarke Quay. It's a 58-minute journey and will set you back a measly $2. 
Or, if you want to stretch your legs after the flight, you can walk to Buangkok Station instead, which takes about 35 minutes. Considering this only shaves $1 off the $2 price of getting the bus while adding about 20 minutes to your trip, only consider walking if you need to get your steps up. 
Alternatively, hire a taxi and make the trip in 17 precious minutes. Of course, this will set you back around 10x more than the bus/train combo, but at $20, is it really worth the fuss?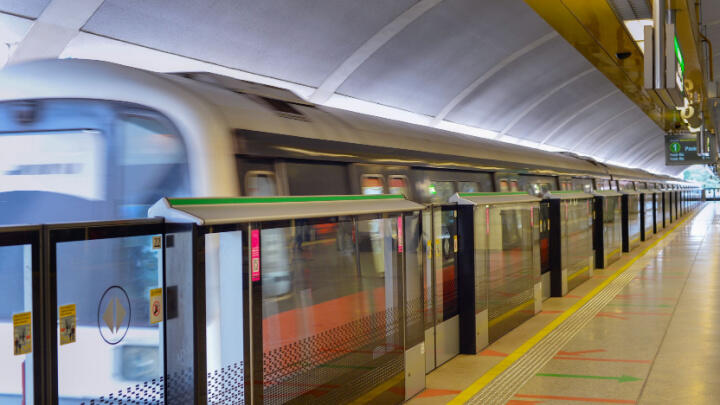 Travel from Changi Airport in to Singapore
You'll find similar travel opportunities if you land at Changi Airport. 
The subway will get you straight from the airport into the city center in just over 30 minutes, and will only set you back $3.
Or, hop on the 36 bus and make the same journey in just under 90 minutes. It's longer, but at $1, it's also cheaper if you want to squeeze your pennies. 
And, like Seletar Airport, a taxi will set you back around $20 and make the journey in under 20 minutes. 
Those are your public transport options. But if you're traveling in a group, or want to plan your trip ahead to avoid any post-landing headaches, consider an airport transfer.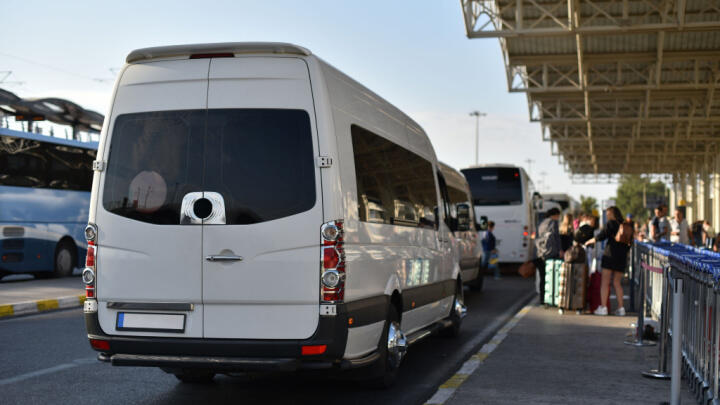 Airport transfers for travel in to Singapore
These days, more and more people are relying on airport transfer services to ensure they have a smooth transition from their plane seat to their hotel bed. And it's easy to understand why. If your cell signal is patchy, or your provider doesn't allow for roaming service, you may end up tearing your hair out while working out where to go. Alternatively, the language barrier could also hinder your efforts in getting to your hotel or Airbnb. 
But with airport transfer services, you needn't worry about that. It's all taken care of way ahead of time. Simply step off the plane, meet your driver, and let them worry about the trip. 
If that sounds like exactly what you need, here are our recommendations for airport transfer services in Singapore. 
SGMaxi Cab is one of the country's most reliable airport transfer services, providing travel from both airports in Singapore. 
They have a wide variety of vehicles in their fleet, from small mini buses to Rolls-Royce Limos. Really, they actually provide Rolls-Royce Limos to those who want to travel in style. 
Prices are reasonable, and their service is second to none. Check on their website to see what works best for you, but do bear in mind that pickups between 11PM and 6.30AM come with an extra fee. You are keeping them out of bed, after all.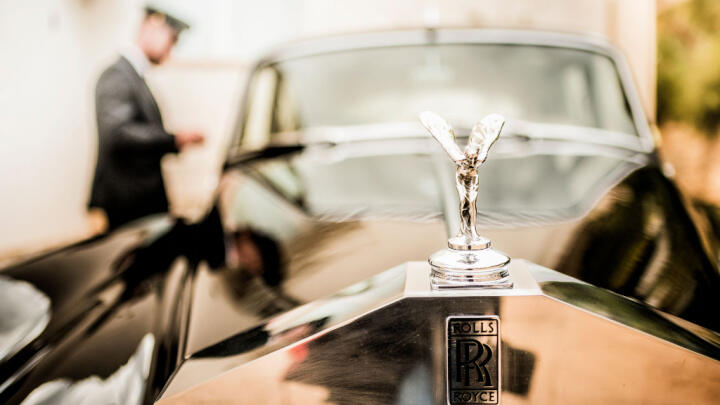 If you're traveling in a larger pack, then Kler Transport might be ideal for you. They specialize in larger parties, with vehicles ranging from 13-40 people. 
No Rolls-Royce options, sadly, but they do let you book last minute, which you can make up to 3 hours before you land. So even if you're reading this on your flight, go on their website and get booking!
They also request a nighttime surcharge if your trip is booked between 11PM and 7AM.
If you've got heaps of luggage, Maxi-Cab might be the perfect service for you. While they offer the usual suite of buses with variable passenger sizes, they also offer the Luggage Van - a van designed with luggage in mind. 
And, with customers able to book their trip 15 minutes before they need it, it's the speediest and most flexible service of the bunch. Check their prices and see what suits you. 
And that about rounds out our guide to airport travel in Singapore! Now you'll just need to plan the vacation part of your vacation. Thankfully, Go City has you more than covered. With our Explorer Pass and All-Inclusive Pass, you'll have access to all of Singapore's best bits for one low price.