Nothing invigorates the soul quite like a bargain. Finding something of true value and getting it for a steal is a high many of us chase throughout the year. Discounts and deals are just in our blood. But stumbling upon one yourself gives you a rush like no other. 
So, if you're visiting Singapore this year and have an itch for bargain hunting, you're in luck. You'll find plenty of markets there. But which are the best? Rather than force yourself to delve into the tomes, documents, and online hearsay, we've done all the legwork for you. Read on, and discover our picks of the best markets in Singapore, and go hunt down some sweet, sweet bargains. 
Including:
Chinatown Street Market
Bugis Street Market
So Gelam Market
Little India Arcade
Far East Plaza
and more!
Chinatown Street Market
Let's kick things off in the Far East. Chinatown, to be exact, where you'll find the eponymous Chinatown street market. It's most famous for its delicious food offerings, with plenty of authentic Chinese and Singaporean dishes cooked fresh every day. If you have a taste for satay chicken, dim sum, duck, or laksa, you're bound to be in heaven as you wander the market, surrounded by all the brilliant smells. 
But that's not the only thing you'll find here. You can also pick up plenty of souvenirs to take back home, interesting nicknacks, and even clothes should you need an item or two.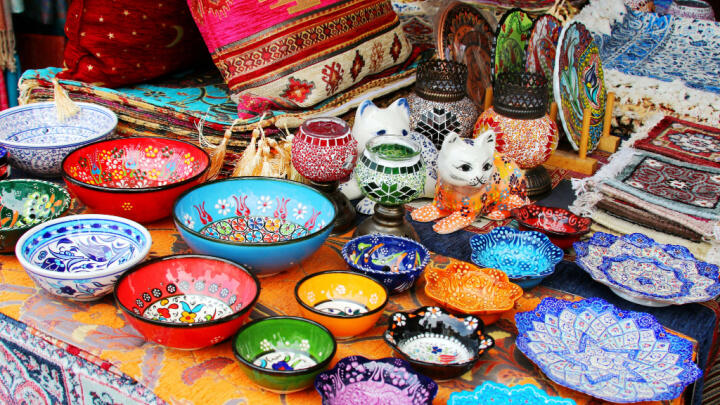 Bugis Street Market
Looking to steal a bargain during your market travels? Then Bugis street market is one of the best in Singapore. You'll find plenty of bits and pieces around the place you can pick up for under a buck. Need some keepsakes to remember your trip, or want some presents to bring back for your friends? Bugis has got you covered. 
But it isn't all bargains - you can even find quality clothing and accessories if you comb the place hard enough. You might be surprised at the labels you'll find in tucked-away corners. And you certainly won't be paying high street prices for them, so what's stopping you?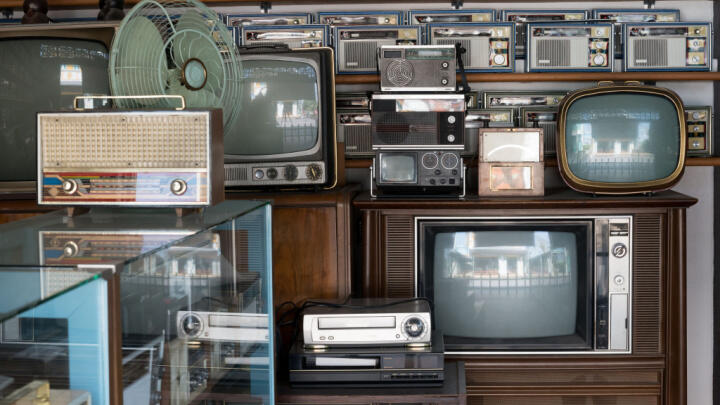 So Gelam Market
So Gelam is the king of flea markets, but it's also a fickle beast. It only runs over the final weekend of the month, so if you're in town before that, you may miss out. However, if you're lucky enough to be around when the market's on, you're in for a real treat. 
Anything goes at So Gelam. You might find beautiful prints in one stall, and the next may be stacked with old electronics. If you're a collector of older, forgotten things, you'll have a field day here. But that's not all, because you'll also find freshly squeezed juice stalls, produce stalls, and even fresh food prepared on-site if you're feeling famished.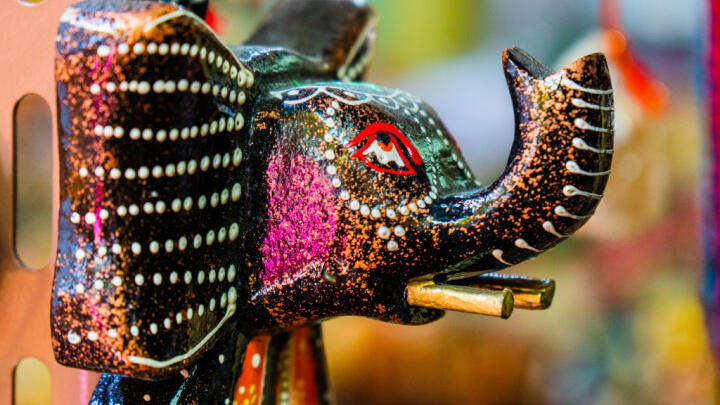 Little India Arcade
If you're in the market for Indian trinkets, spices, and shawls, then Little India Arcade is the perfect market for you. Given Singapore's large Indian contingent, it's hardly surprising there's a market dedicated to South Asian splendor. 
You'll find everything among its stalls, from traditional herbs and spices to incense, jewelry, and pashminas. Unlike some of the markets on this list, Little India Arcade is an indoor affair, so no matter rain or shine, you'll be more than welcome to brave its streets and find the perfect item!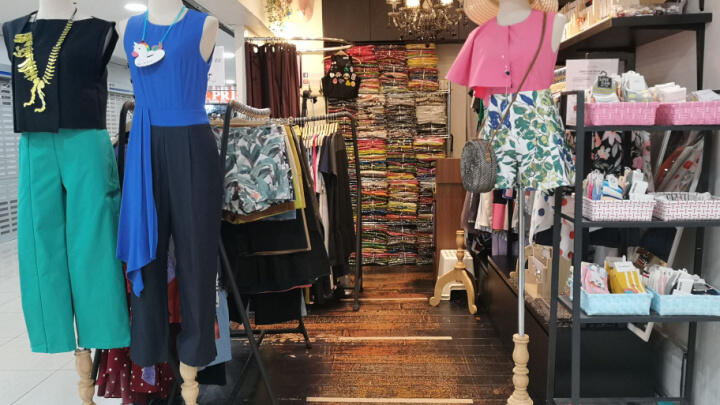 Image courtesy of pac_aleks/Shutterstock
Far East Plaza
Welcome to one of Singapore's oldest markets! Well, not a market in a traditional sense, at least. This ancient commerce site is now home to a six-story shopping complex replete with over 800 shops, stalls, and sellers. 
If you're looking for bargains on electronics, clothes, and accessories, then Far East Plaza is the place to be. It's so well known throughout the city that thousands descend on it every weekend to seek out bargains and go home happy. And alongside all those sweet bargains, they also have plenty of beauty shops where you can get a massage, mani/pedi, or facial. After an entire day of bargain hunting, you've earned some R&R.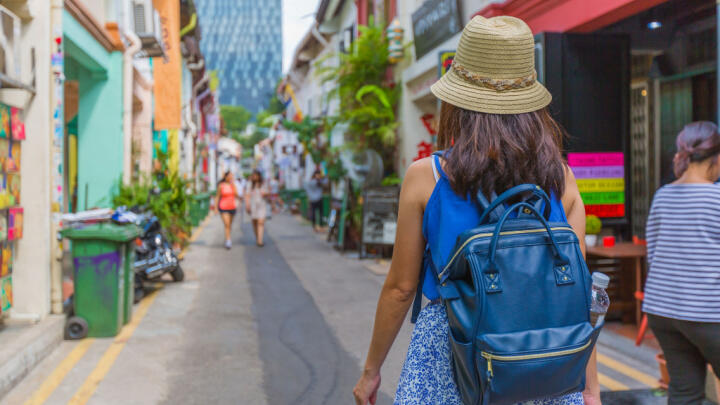 Haji Lane
Jonesing for some up-market shopping? Haji Lane's got you covered. Journey through its myriad shops, and you'll find designer labels, unique boutiques, and even high-end homeware.
Even visitors of a less permanent disposition will find things to take home with them. Craft jewelry has made a big splash in Haji Lane, with sellers offering exotic pieces you won't find anywhere else on Earth. And, if you need to take a load off, you'll also find cafes and bars to sit down and refuel before you head further into high-street heaven.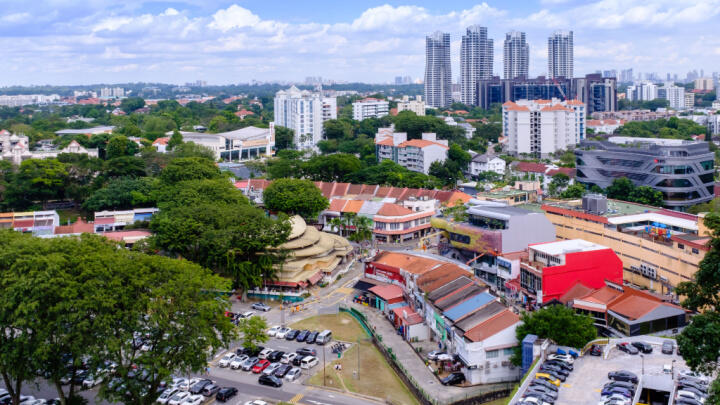 Image courtesy of ZDL/Shutterstock
Holland Village
If you're visiting Singapore to escape the high-street bubble back home, head to Holland Village for some truly authentic fresh produce and cooked meals. 
Discover dozens of stalls filled with fresh fruit, veg, meats, and seafood. Perfect if you're staying in an Airbnb or a place with a kitchen. But, of course, with so much street food on offer, you may end up leaving full to the brim! Noodles, chicken, and rice dishes are the name of the game here, all soaked in authentic sauces and paired with Singapore beers and cocktails. You could even spend an evening exploring all of Holland Village's delights.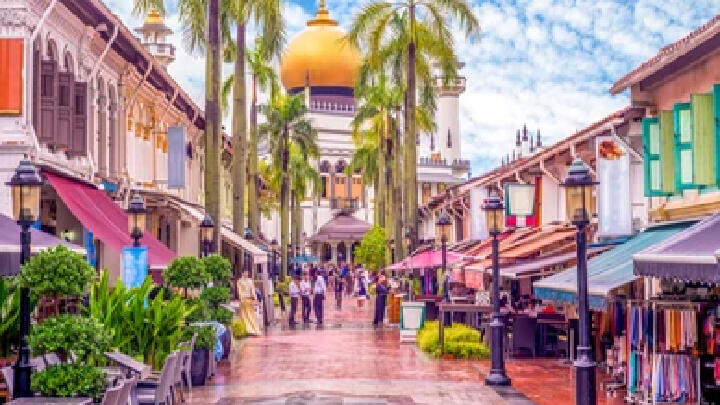 Arab Street
And finally, if you're in the market for Middle-Eastern treats, then Arab Market is one of the best markets in Singapore. Nestled in the Kampong Glam neighborhood, you'll find this bright lane flanked by small shops selling authentic Middle-Eastern food, garments, accessories, and pretty much anything else you could want. 
And those are our picks of the best markets in Singapore! Whatever your heart desires - and your wallet can afford - is bound to be found somewhere within the above! After all that shopping, you might be wondering what else Singapore has to offer. Don't worry; we've got you covered. Check out Go City and visit some of the best attractions in Singapore! With our Explorer Pass and All-Inclusive Pass, you can pick and choose the city's best bits for one low price.