Picking the right accommodation location is one of the most important parts of planning a vacation. What can your budget allow? What kind of vibe are you looking for? What do you want to be near? Whether you're looking for a mix of things, or are more specifically target one parameter, we've got you covered. 
Below, we've collated the best neighborhoods to stay in when you visit Singapore. So, whether you're looking to be by the city's most famous landmarks, in the thick of Singapore's nightlife, or want something a bit more traditional, we've found districts that will fit you like a glove. So read on, and find the perfect place for you!
Including
Marina Bay
Riverside
Downtown
Orchard Road
and more!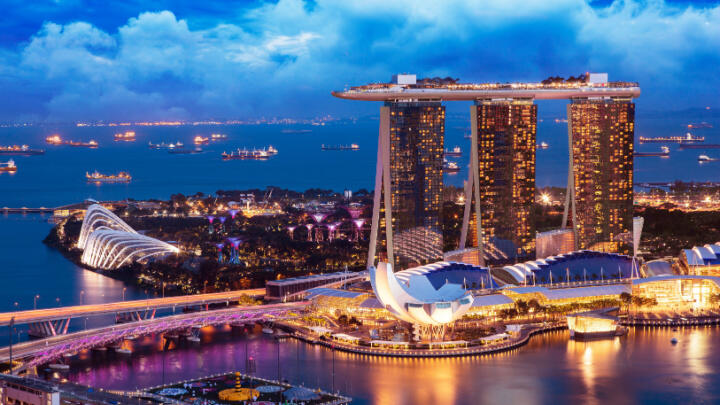 Marina Bay
Bringing your family to Singapore? Then Marina Bay is arguably the best neighborhood for you and your clan to stay in. Though it may err on the pricier side, if you're bringing the entire family to the city, you probably have the cash to burn.
Location-wise, you'll be in the thick of the action. Marina Bay is a stone's throw from Clarke Quay and the Civic District, so you'll find plenty to keep busy. Plus, one of Singapore's top attractions, the Gardens by the Bay, is right on your doorstep. 
If you can, book a room at the famous Marina Bay Sands Hotel. Not only are the rooms exquisite, but you'll also have easy access to the hotel's wonderous infinity pool.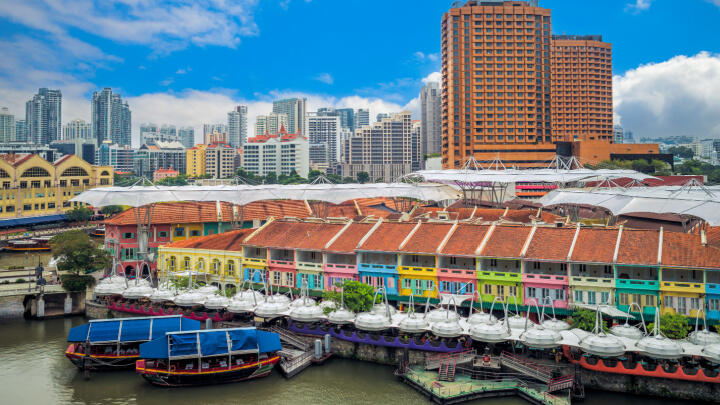 Riverside
Leaving the little ones at home and looking to explore the city's after-dark samplings? Look no further than Riverside. Here, you'll find Singapore's hub of nightclubs, bars, and affluent restaurants. 
The once-busy docks have been transformed into Singapore's hippest evening area. Not only will you find plenty of rooftop bars where you can soak up some rays or see in the sunset, but you'll also don your dancing shoes at one of the area's many discotheques. Boogie woogie, and all that. 
However, like Marina Bay, Riverside is on the dearer side of Singapore neighborhoods. Many of the city's top restaurants and night haunts are located there, and you'll be paying a premium to sample their delights. It's also the busiest district for tourism, so if you travel during peak season, expect to be rubbing shoulders with plenty of other travelers.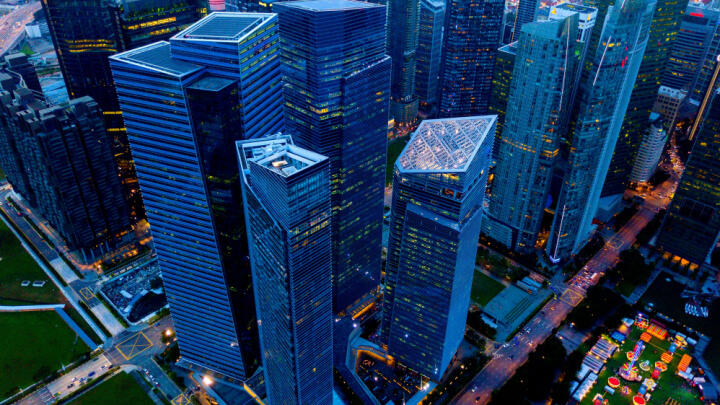 Downtown
Singapore's financial district is, understandably, the city's most expensive place to stay. Reserved for traveling business people and the many clients they're visiting, accommodation can be on the pricier side. However, if you can afford it or are in town for business, why not splash the cash? Some of the city's best hotels are housed within, so if you've got it, why not flaunt it? 
Stacked with skyscrapers and futuristic designs seen in shows like Westworld, you'll find plenty of photo ops around Downtown. But don't worry; it isn't all glass, steel, and concrete. In fact, you'll find plenty of shopping opportunities and even parks if you need to take a verdant break. 
And yes, while most hotels are relatively expensive, hunt about, and you might find cheaper deals on some more reasonable places.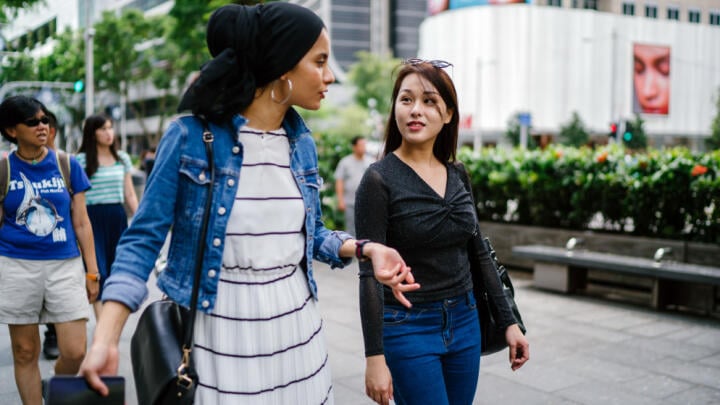 Orchard Road
Calling all shoppers. Do you have expensive taste? Do you accept nothing but the biggest and best labels adorning your body and accessories? If you answered yes, then Orchard Road is the best neighborhood to stay in while visiting Singapore!
Even if you're not in the market for a new coat or bag, there are still plenty of reasons to stay in the area. You'll find classy cafes, wonderful restaurants, and smaller boutique stores where you can pick up unique items you won't find on the high street. And, when you finally hit your overdraft and have too much to bring back with you, you'll find easy connections to other parts of the city.
So, if you need to shop but also want a dazzling locale as your base of operations, check out Orchard Road.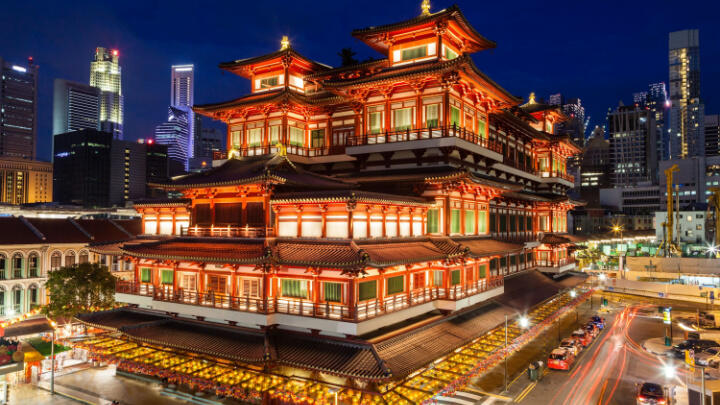 Chinatown
While we've mainly covered the higher end of budgets when it comes to neighborhoods in Singapore, you needn't break the bank to get the best. In fact, if you're looking for a more authentic cultural experience where rents are cheap, and food is affordable, you can't do much better than Chinatown. 
A little piece of China in the heart of Singapore, Chinatown also offers all the wonderful delicacies you can expect from a little slice of the east. Food stalls selling myriad Chinese dishes and street food; welcoming shops full of cultural items and knickknacks, as well as great connections to some of the more expensive parts of the city. If you're not looking to break the bank and desire a bit of peace with your accommodation, Chinatown is more than worth a look.
Plus, you'll even find the city's cheapest Michelin-star restaurant within, so you can dine like a king without flogging the crown jewels.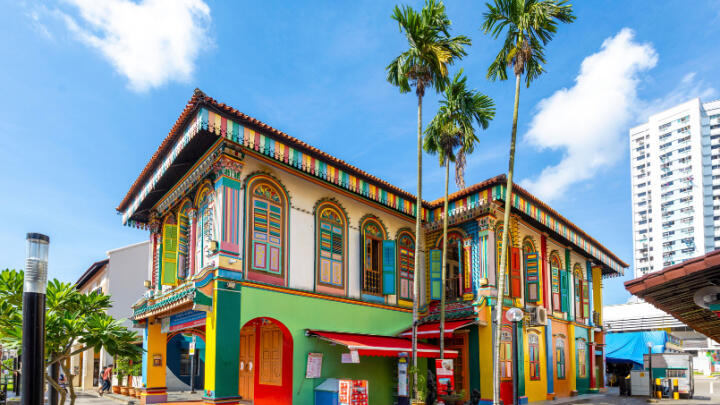 Little India
If you like the idea of Chinatown but prefer your cuisine with a little added spice, say hello to Little India. As a location, it shares many of the same benefits as its eastern partner, with cheaper rents, affordable food, and plenty of authentic shops and experiences to discover. 
Food-wise, however, expect to find plenty of traditional offerings; curries of all shapes and sizes, pakora, vada pav, and many more. And, as it's located close to some of Singapore's best shopping districts, you'll have plenty of reasons to head out and explore, should you wish to. 
And those are our picks of the best neighborhoods to stay in during your Singapore vacation! Now that you know where to set up your base camp, you'll need to plan the rest of your trip. If you're suffering from choice paralysis, let Go City ease your woes! Thanks to our All-Inclusive Pass or Explorer Pass, you can see all of the city's best bits and make huge savings while you're at it!